Create a Christmas themed sight word activity for your child for hours of fun. Using Stockings can be a playful way to practice sight words at home this holiday season.
We're sharing with you a special story and sight word activity to create special memories at home.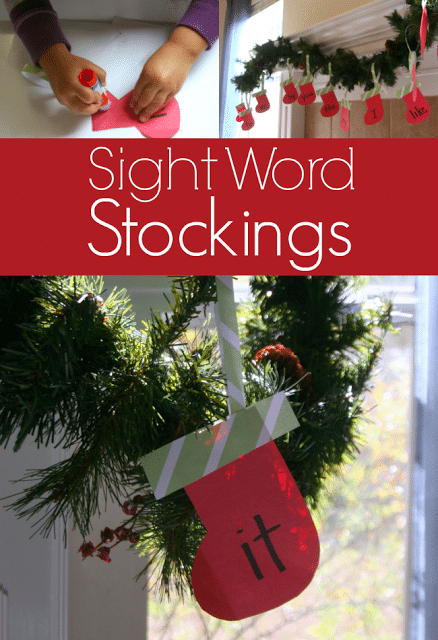 This post contains affiliate links
Stocking Themed Sight Word Activity

Sight words are so important to your child's success in reading. You can research the words your child should be working on. Here's a list of Dolch Words or Fry Words for each grade level from Kindergarten to Third Grade. Spelling Words would be great for this activity too.
Here's a fun activity that will have your child playing for hours this holiday season and practicing their sight words again and again.



Before you start bring meaning to the stockings for the holiday season by reading a special book about Christmas Stockings called Legend of the Christmas Stocking by Rick Osborne
. We'll be sharing a few more stocking themed activities this week too, keep watching!  Now it's time to gather your materials and make this adorable stocking sight word game.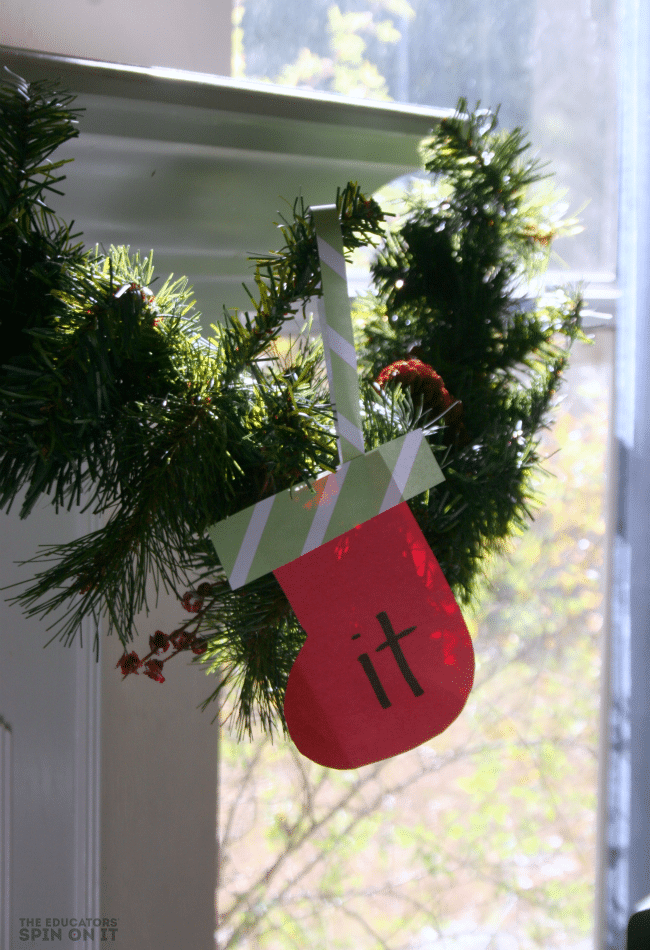 Materials:
Directions
1. Hang up the Christmas Garland in your home.  Make sure your child can easily reach safely.
2. Cut out stockings from the paper, older kids can cut their own stockings by tracing a template stocking first and then cutting the outline.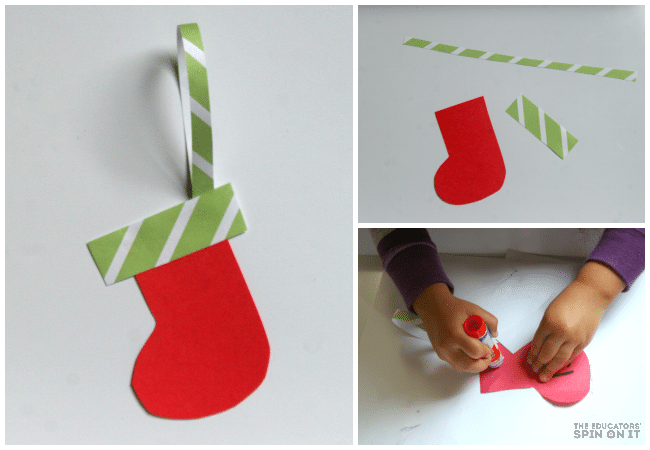 3. Then cut out from a different type of paper the top stripes of the stocking and also the hanging portion.
4. Encourage your child to glue the hanging paper onto the stocking and then encourage them to glue the paper strip on top of it to help it stay in place.
5.Use sight word list to write out the sight words on each stocking. If you want more words you can write on the front and back of each stocking.
7. Encourage your child to hang the stockings up on the garland.
8. To make it more challenging have a stack of words to choose from and they have to find the match to hang up.
9. Time them to see how fast they can read and hang and see if they can beat their time.
10. Keep practicing those sight words over the holiday break!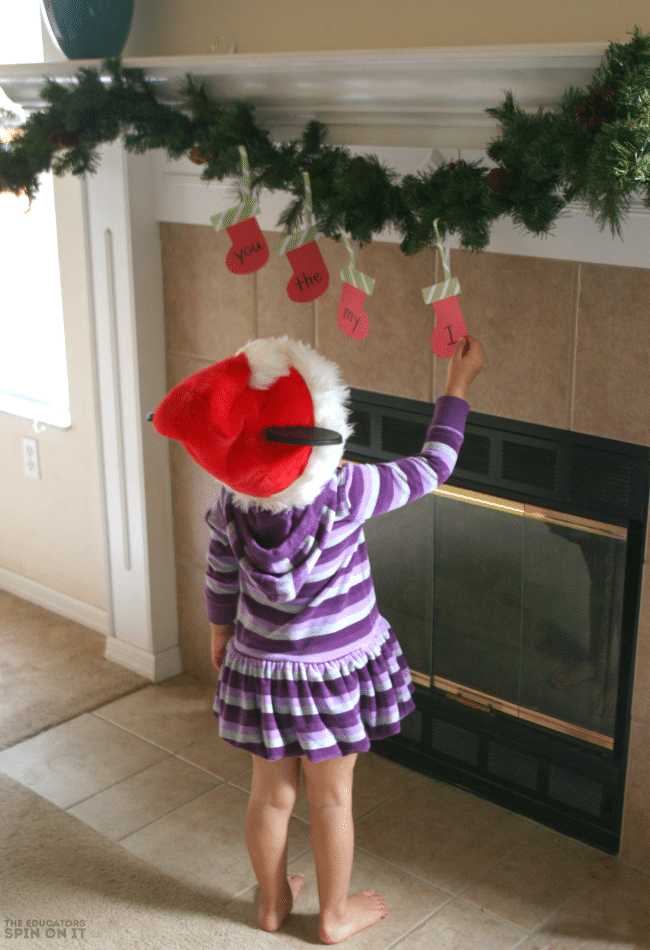 Have fun playing with the Christmas Themed Sight Word Activity! To discover more ideas on connecting Books and Activities check out the Christmas Read and Play Series. Over 20+ Blogs are sharing ideas for Christmas with their favorite holiday books! Click here to find out more!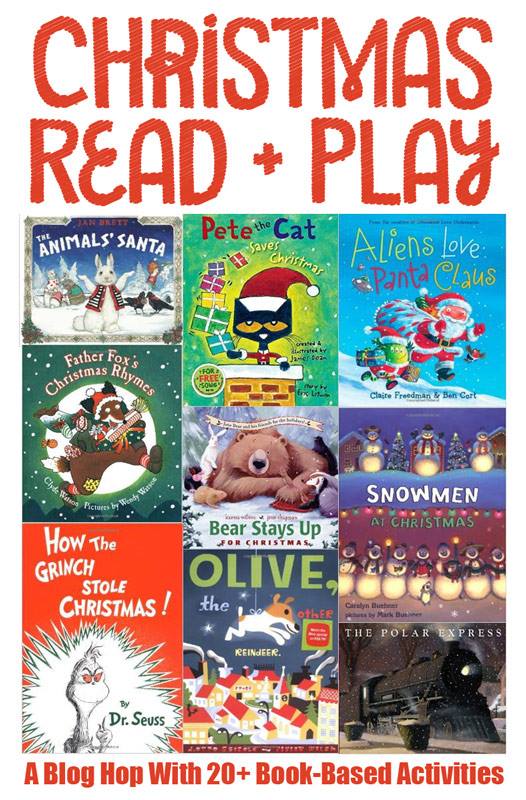 Keep watching all season long for more Christmas Themed Activities with Books!
Until then you may enjoy these books to learn more about the legends of Christmas
The Legend of St. Nicholas: A Story of Christmas Giving
The Legend of the Christmas Tree
Legend of the Christmas Stocking by Rick Osborne
For more Christmas Themed Sight Word Games {Click here}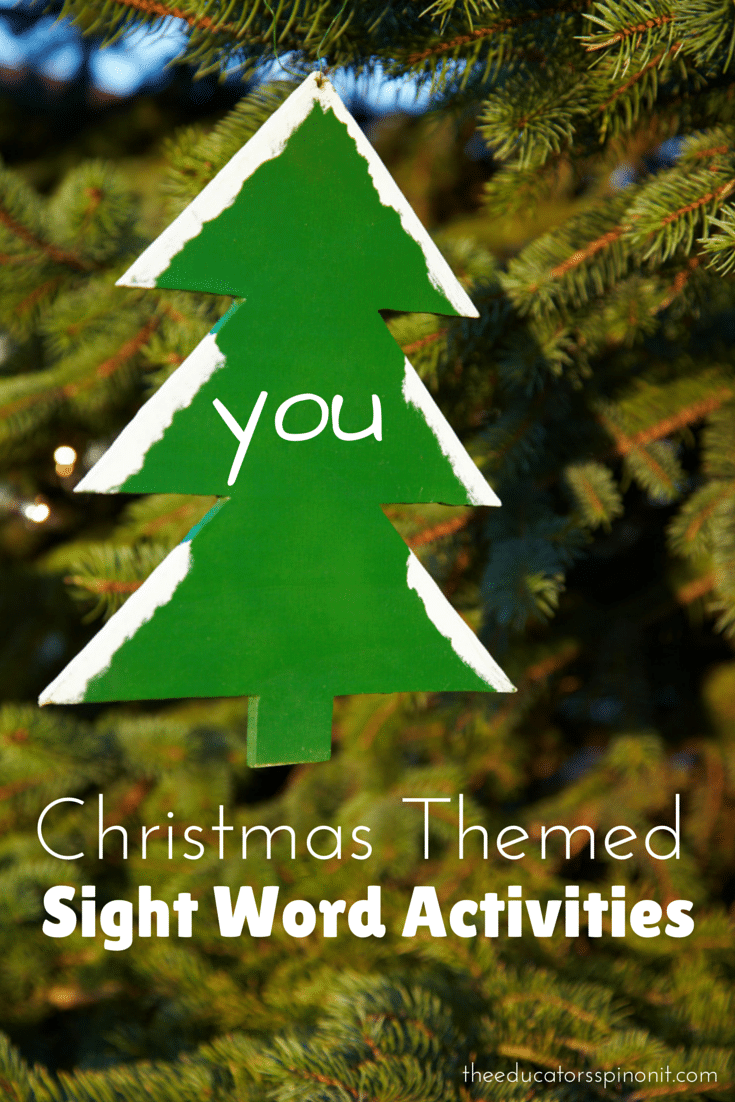 ** Like It? Pin It! **

If you're looking for more Holiday themed activities, explore these 50+ Christmas Activities for Kids
This post contains Amazon Affiliate Links