Are kids excited about Disney's Finding Dory Movie? Channel this excitement by creating Swimming Letters with Dory Sensory Bag.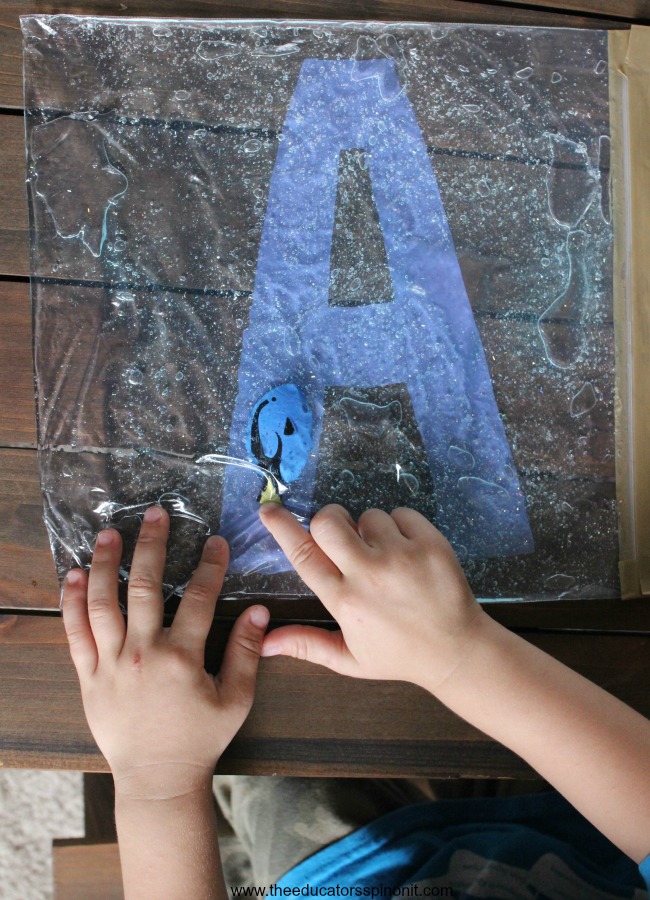 Learning Objective. Recognizing capital letter names and sounds.
Remembering and knowing the letter names and sounds are part of the early childhood education curriculum. A strong understanding of the sounds, phonics, can be helpful for children when learning to read. This Swimming Letters with Dory Sensory Bag activity is great because children can self select the letters of the alphabet they want to work on. Affiliate links to products
It is a hands-on, multi-sensory activity.
When an adult says the letter name, children HEAR it.
Children look at the letter and they SEE the shape.
Hands move the fish along the letter and kids FEEL the shape.
Swimming Letters with Dory Sensory Bag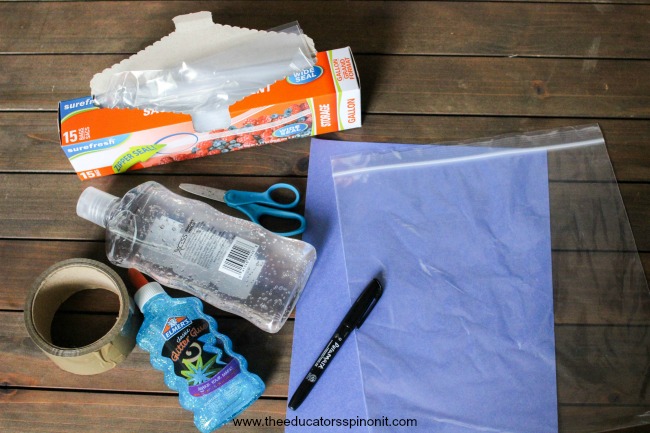 Materials Needed:
Directions to Make Swimming Letters with Dory Sensory Bag
First, open the bag. Fill with clear styling gel and a little bit of glitter glue.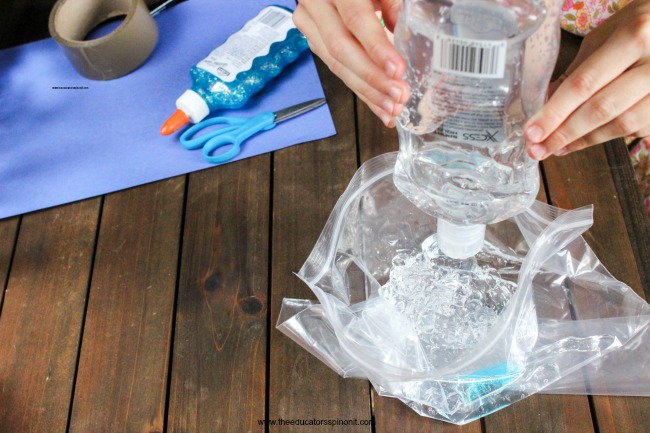 Then, add the plastic fish with the gel.


Next close the bag. Tape shut.
Cut the construction paper in half.
Finally, draw and cut out an uppercase letter on each of the half sheets of paper.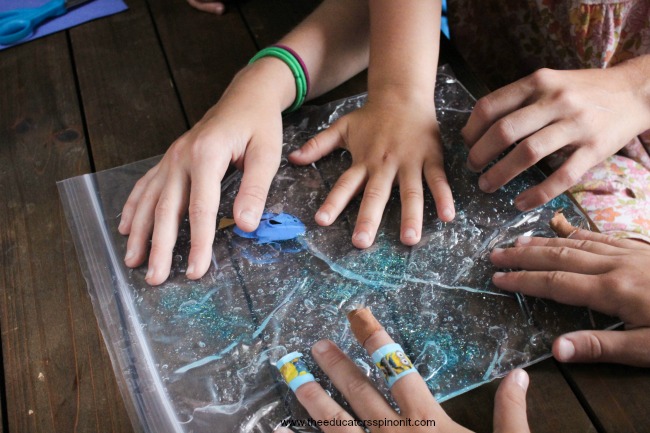 How to play Swimming Letters with Dory Sensory Bag
Select a letter. Put it UNDER the pre-made sensory bag.
Say the alphabet letter name and sound Ex. "This is a letter A. It makes the /a/ sound."
Have your child repeat the letter name and sound.
Next, let your child push the fish though the letter. Just like you were writing, have them swim from left to right. (If you watched the movie Finding Dory, she swam through water pipes. My kids did this activity and said, "She's swimming through the letter pipes." )
Repeat for 3-5 letters.
Finally, when the 3-5 letters have been mastered, you can add more. As a parent, I want to make sure learning is fun, not overwhelming. Small amounts are much more manageable.
Variations to the Swimming Letters with Dory Sensory Bag
Cut out a set of numbers 1-10. Call out and swim the number.
Put two letters together under the bag to make a simple word: it, at, am. Sound out and swim those words.
Find sight words with Dory.
Click for directions on how to make and play Finding Sight Words with Dory Sensory Bag
You may also enjoy these activities with your child…