Simple ways to create Thanksgiving writing prompts for your child this holiday season.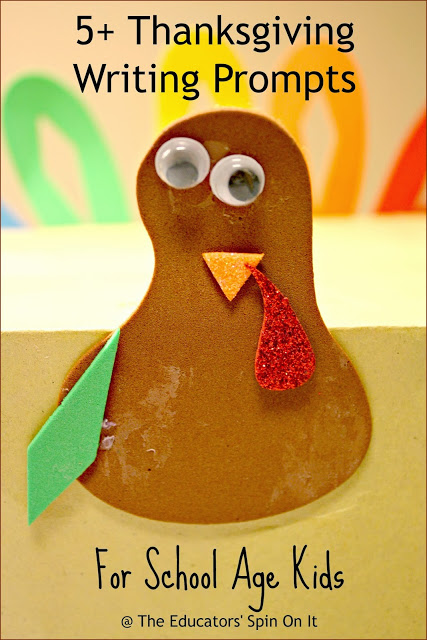 Writing is often not addressed as much as reading and math in our schools and homes, but it is just as important for our children to experience writing for a variety of purposes. As parents, we can have our kids write while we are making dinner, before bed, or even while they are eating breakfast in the morning (but only if they are awake and ready to go in the morning).
My kids are writers and we make time every day to write something.
What I love about writing is that you don't need any fancy equipment or printouts, a piece of paper and something to write with is all you need.
These are a collection of Thanksgiving writing prompts that are great for teachers, parents, and homeschoolers.
Thanksgiving Writing Prompts for Kids
1. Write a list of what you are thankful for.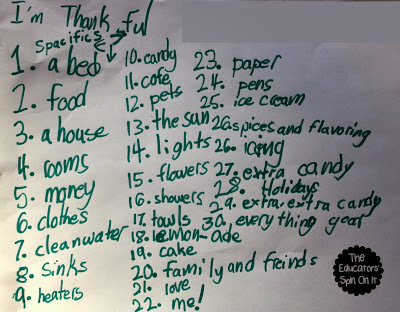 2. Draw a picture of a real turkey.  
Describe how it looks in sentence below. What colors do you see? What textures?
3. Make a list of Thanksgiving manners and illustrate them.
Using words like thou instead of you like the pilgrims would have done makes it OH so much more fun. It also is a great manner reminder before eating a feast!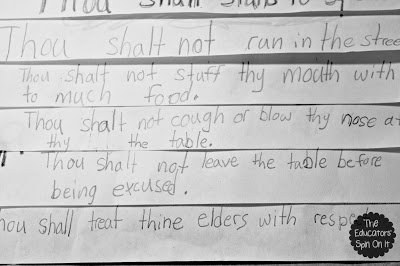 4. Write out a menu for the guests of your holiday feasts.  
See if you can figure out if all the food groups are equally represented.
5. E-mail a family member that you will be seeing this week and tell them how excited you are. Make sure to use salutations and proper spelling.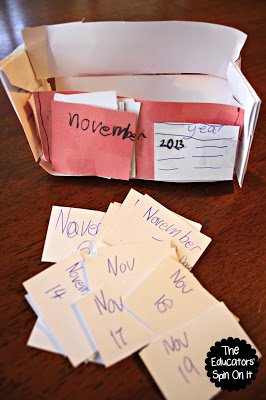 6. Make your own homemade calendar
Start counting down the days until the holiday in December that Mom says you can't start talking about until after Thanksgiving.
7. Write about how you would want to help someone in your community.  
Talk with an adult about how to make this happen.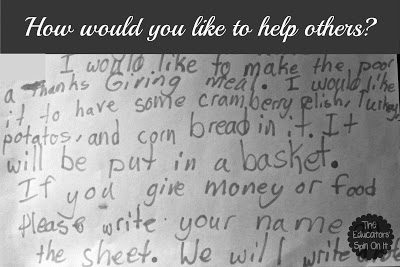 Need some more activity ideas for Thanksgiving?
Save
Save