Hashtags are used on most social media platforms as a way to connect with articles, activities, and people in your community. As we are passionate about making a difference in the lives of young children, we often connect with other preschool parents, teachers, and care-givers using these top hashtags.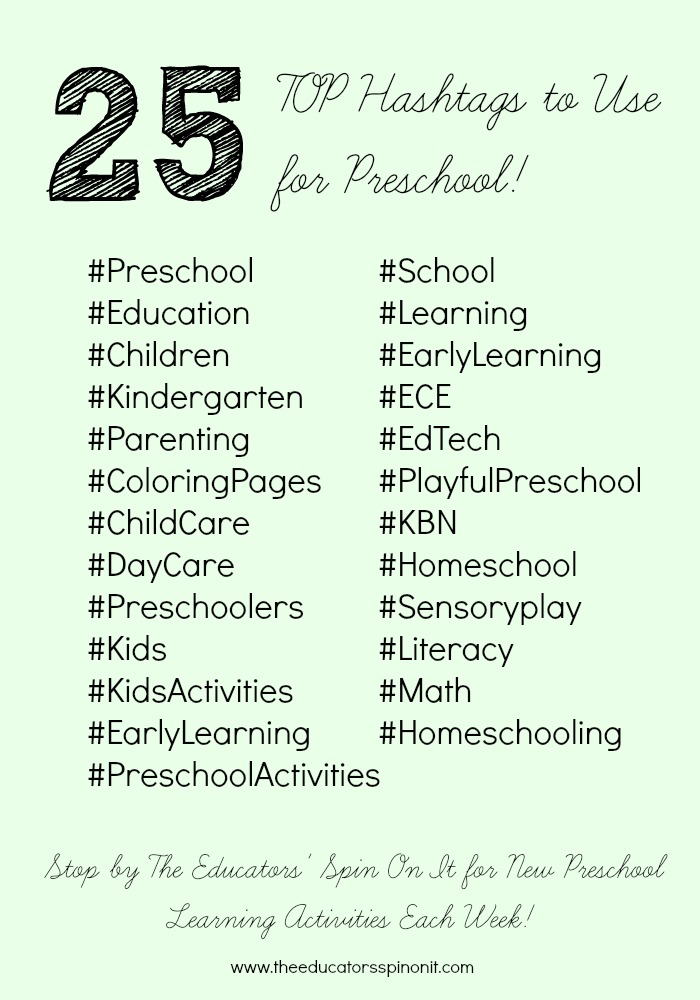 Top Hashtags for Preschool
If you are a writer and would like to share your article with hashtags – pick 2-3 of the most relevant terms. This helps parents and teachers find the best resources for enriching our children's lives!
If you are a parent or teacher of a Preschooler – you may enjoy some of these thematic activities here at The Educators' Spin On It!