Do you have a preschooler at home this summer ages 2 to 5? Are you wondering what to do with them at home to make it memorable with tons of fun but simple too? Plus you might be looking for a few ways to sneak in a little bit of learning too during the summer.
I'm excited to announce that we are hosting the 3rd year of our Virtual Book Club for Kids Summer Camp. (CLOSED for SUMMER 2016)
Are you ready to join the fun? Come join the fun this summer with 100 FUN & EASY LEARNING GAMES FOR KIDS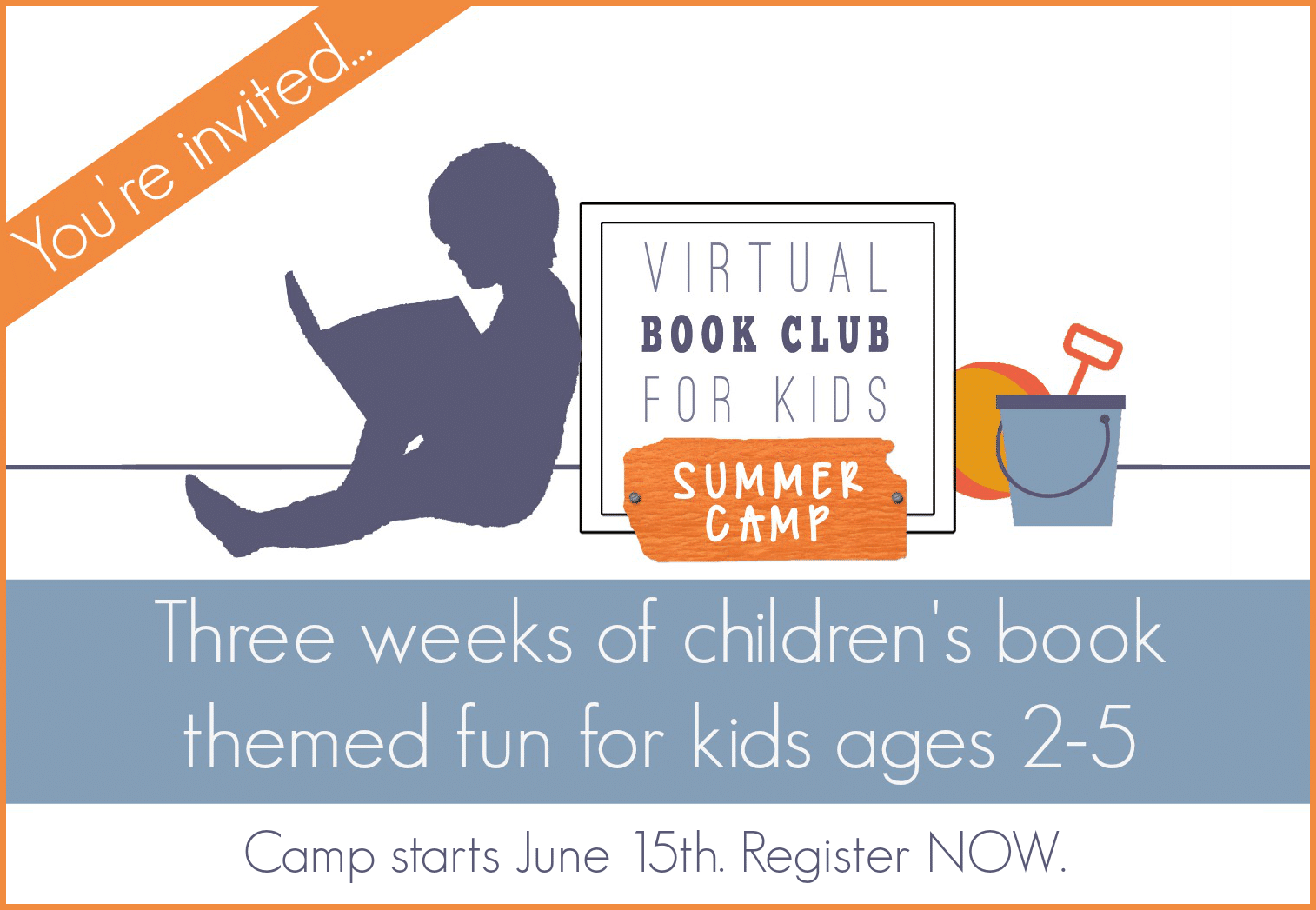 The Virtual Book Club for Kids Summer Camp is 3 WEEKS of children's picture book themed activities and crafts for Ages 2-5 with ALL NEW THEMES!!!
Virtual Book Club for Kids Summer Camp Launches June 15th! (CLOSED)
Want something to do this summer? Come join the fun this summer with 100 FUN & EASY LEARNING GAMES FOR KIDS
The Virtual Book club for Kids Summer Camp sessions will officially start on Monday, June 15th. You can sign up for the 3 camp planners and use them when you are needing ideas for summer fun, especially when older siblings are away at camp this is perfect for at home too. You can use the activities through the summer too that works with your own schedule. Plus be a part of our private facebook group of moms with access to your 3 Camp Directors… Kristina, Kim & Cerys!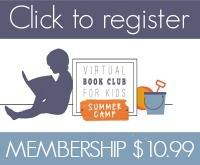 Virtual Book Club Summer Camp Membership
Are you interested in joining in? Here's what a Virtual Book Club (VBC) Summer Camp Membership includes…
a pre-camp planner with a book list, supply list, printable camp planner to keep you organized, and a printable sample camp schedule.
15 simple printable activities and crafts featuring favorite children's books based on the weekly themes plus 3 bonus activities. All activities will be playful and geared around hands-on learning. Plus ideas for songs, snack ideas and even summer adventures all tied into each of the 3 themes. (You'll receive 6 exclusive activities in each weekly newsletter along with additional resources) ALL NEW ACTIVITIES THIS SUMMER!
membership to a private Virtual Book Club Summer Camp Facebook group where you can chat with our VBC "Camp Directors" (that's us) and other participants, get tips, other creative ideas, and additional resources. This is our favorite part!
Then you'll be all set and ready for the Virtual Book Club Summer Camp June 15 to July 3 2015.
We are offering Virtual Book Club Summer Camp membership for 10.99.
Camp Directors

Your camp directors are myself – Kim from The Educators' Spin On It , Kristina from Toddler Approved and Cerys from Rainy Day Mum, – we are all Moms and former teachers. The crafts and activities we have created just for this camp have been tried and tested by our own children at home. Plus we'll be in the private facebook group to share bonus ideas and be able to answer any questions you may have.
Summer Camp that works with your Family's Schedule.

One of the best features of the VBC Summer Camp is that you can do it at your convenience. You can chose to follow exactly the plan or you can spread out the activities over as long as you want – newsletters with all the details for the following week will be sent to your email address (the one you use in your registration process) but you can save, print and do the activities when you want.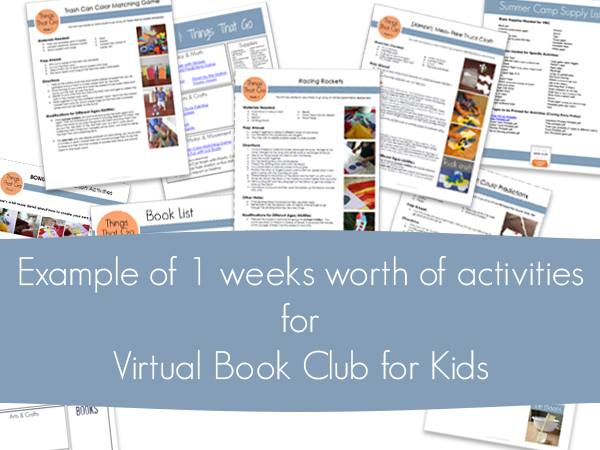 Exclusive Summer Camp Private Facebook Group for Moms

Kristina, Cerys and I are excited to open a new facebook group for this summer's Virtual Book Club Summer Camp to share our NEW Activities. Each of us, your Camp Directors, will be sharing additional ideas, offering advice and support and be on hand to help with any questions. Plus you can share your camp updates and photos of how it's going at your home. It's all in a private facebook group.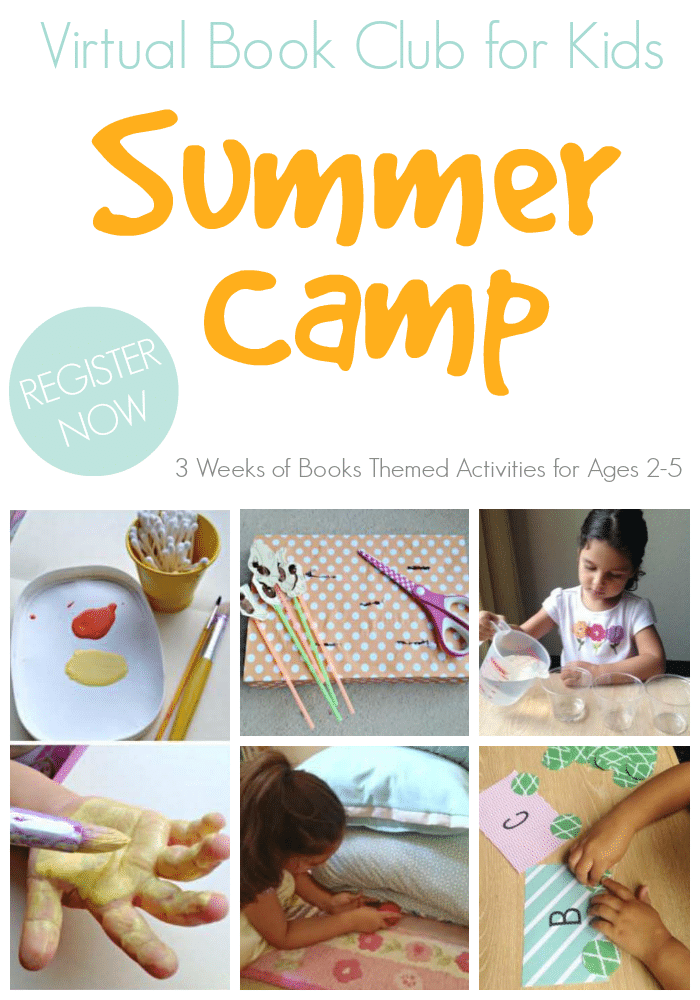 Every activity in our VBC Summer Camp will be simple, have easy to get materials, and will be geared towards kids ages 2-5. I can't wait! Hope to see YOU at camp this summer!


Once you register for Virtual Book Club Summer Camp you'll receive a note from paypal saying, "Receipt for Your Payment to Virtual Book Club for Kids" along with a welcome email within a few hours with camp themes and an invitation to our private Virtual Book Club Summer Camp Facebook group so we can start chatting! If you don't see your receipt welcome email within two days of signing up, please contact us at [email protected]. Before you contact us check your spam and make sure that you are checking the correct email address account!


IMPORTANT NOTE: THE NEWSLETTER WILL BE SENT TO THE EMAIL YOU USE FOR PAYPAL. PLEASE MAKE SURE IT IS THE CORRECT EMAIL YOU WOULD LIKE TO USE. NO EMAIL CHANGES WILL BE MADE ONCE YOU REGISTER.
Email us
if you live in the EU as for tax records we need to pay VAT on the course
Leave me a comment below if you're joining the fun this summer with us!
UPDATE the VIRTUAL BOOK CLUB FOR KIDS IS CLOSED FOR SUMMER 2016 but we'd love for you to join us with our new book