Brr… it's cold outside. Use the freezing winter weather as inspiration for a little science experiments to explore what makes ice melt faster. The following simple ICE Science Experiments for Kids will help kids explore topics from the color of ice, how fast it melts, and where you find ice in the world.
What makes ice melt faster?
Simple ICE Science Experiments for Kids
Here are 4 activities about ice that are perfect for young learners ages 3-7. Complete them as a whole group science lesson or set them out at a guided learning science station.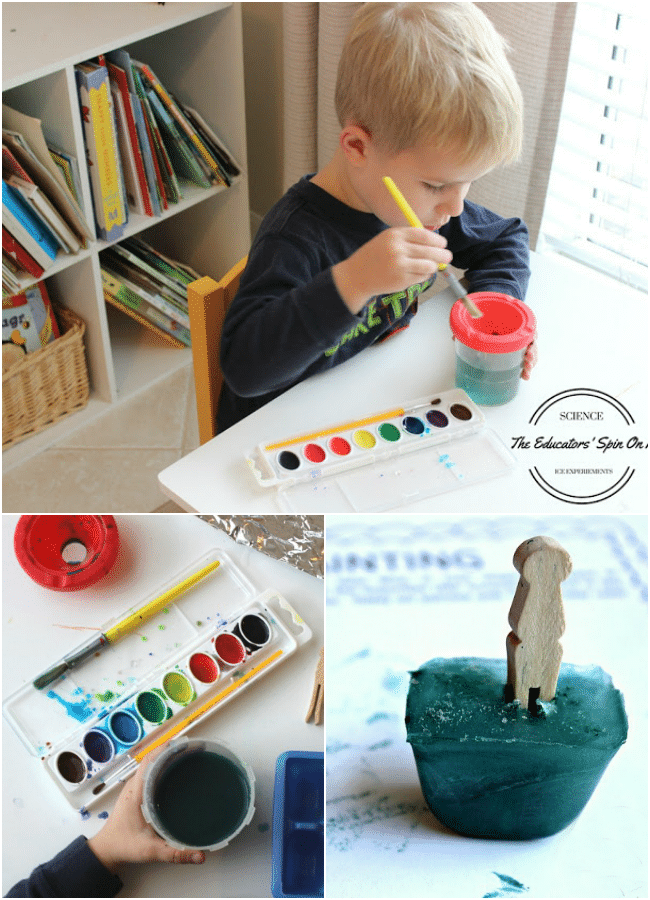 Simple ICE Science Experiments for Kids #1 : Learn More About Ice?
What is ice? Ice is simply frozen water. Water freezes at 32 degrees Fahrenheit.
Try it now
Materials Needed:
measuring cup
water
ice cube tray
freezer
thermometer
Directions
Measure and record the temperature of the water. Discuss the properties (wet, liquid).
Pour into ice cube trays and freeze overnight.
Release ice cubes and discuss the properties (cold, solid). Measure and record the temperature of the freezer.
Cut and complete, "What's the difference?" Science vocabulary printable.
ICE is a solid. When frozen, ice takes the shape of the container or area in which the water is placed in. A solid is a state of matter. Solid do not change shapes to fill the space in different containers like liquids do. They are ridged and keep their own shape.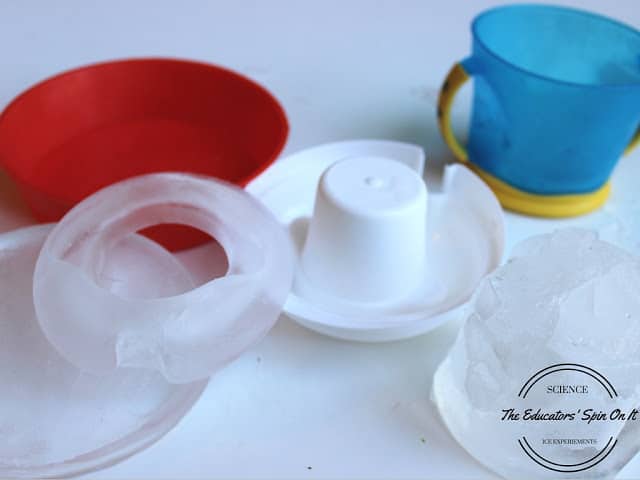 Simple ICE Science Experiments for Kids #2 What Makes Ice Melt Faster?
You will need:
containers of varying sizes
access to a freezer.
Directions
Pour water into several different containers and place flat in the freezer over night.
Release the ice from the container.
Compare the shapes and sizes of the ice.
Will the ice fit into different containers?
Discuss the room temperature and how ice changes in warm temperatures. Watch the ice melt.
*Note: Place it back in the containers to melt for a more contained mess. Observe which ice solid melts first. Discuss what may have contributed to the solid melting faster?
NOTE:
What makes ice melt faster?
The rate at which ice melts depends on two things; shape of the ice and the extent at which its freezing point is lowered. This explains why: Ice melts faster in boiled water than in cold water Ice melts faster in salty water than tap water Ice melts faster in water than in air
Colored ice? No food coloring or paint needed in nature. Ice can appear clear, blue, or even shades of greens. The color of ice depends on the impurities (like minerals) present in the ice such as soil particles or air bubbles.
You can see where ice appears clear and transparent in this image or at opaque-bluish in this image.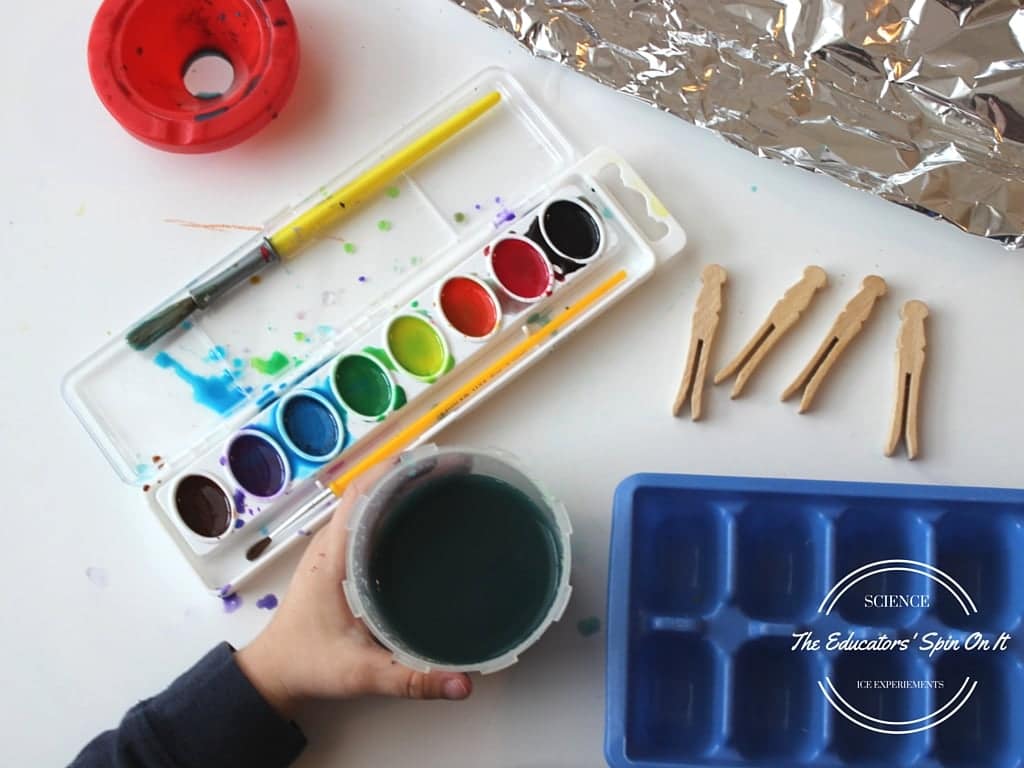 Simple ICE Science Experiments for Kids #3 What Color is ICE?
You will need:
water color
paint
ice cube tray
tinfoil
craft sticks
paper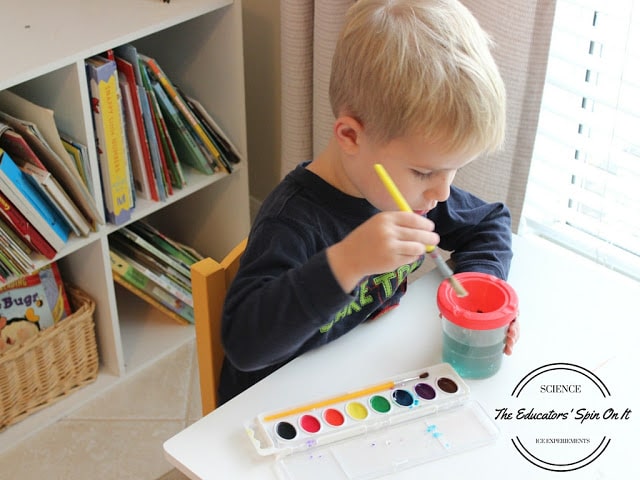 Mix blue or green water color paint into your water.
Pour into an ice cube container.
Cover with tinfoil.
Place a craft stick through the foil into each rectangular cavity and freeze overnight.
Release the ice from the container.If you have a classroom of children, more than one child can use each cube if they are large as pictured.
Have children paint with their colored ice. The children noticed the ice was not melting quickly so they asked, "What can we do to make the ice melt faster?" Some blew on their ice cubes, some tried to break them up, and one asked if they could microwave it (we did – but it does make a mess!)
Allow to dry.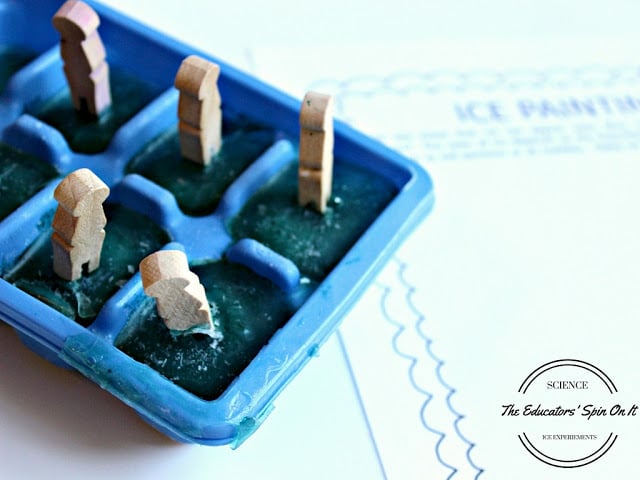 * Warning, food coloring may cause stains, but may also be used.
Where can you find ice? Did you know that ice occurs throughout the solar system from as close to the sun that is on the planet Mercury up to the Oort cloud. Yes – ice is in space!
Here is a scientific video on Ice Reservoirs Solar System from David Jewitt of SETI Talks. Although not geared for young children, our most curious space and ice enthusiasts may appreciate the detailed information provided.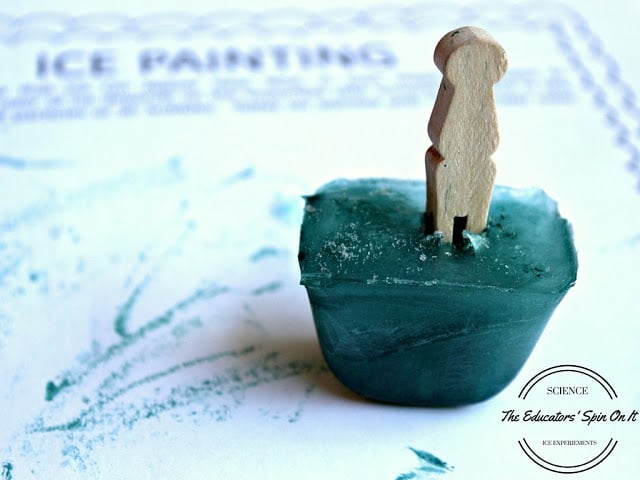 Parents can also view this to gain more background information on the subject.
Note: As a teacher and mom, I often times do not know a subject in depth and reading books, watching videos.
On earth, ice is most abundant in the Polar Regions and above the snowline. Many animals have adapted to climates with lots of ice. They have thick fur coats to keep them warm.
Simple ICE Science Experiments for Kids #4 Where can you find ICE in the world?
Materials Needed
Globe or map of the world
Directions
Point to the polar regions where ice occurs
Discuss the animals that may live there and their adaptations.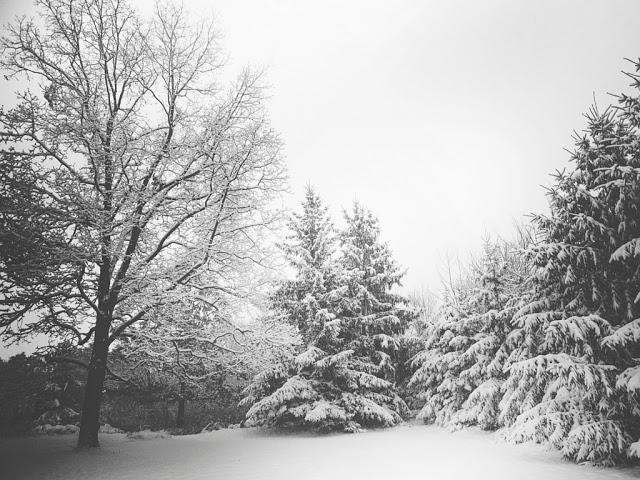 Ice takes different depending on whether ice is on land, on the sea or ocean, on rivers and on air. On rivers and streams, ice occurs as rivulets, ice discs and pancake ice. On the lake as occurs as shelf ice and candle ice. On air it occurs as hails, snowflakes, time ice and ice pellets.
Characteristics of ice.
Ice is a solid.
It is less dense than water.
It is cold.
It is slippery.
It occurs naturally when temperatures drop below 32 degrees F.
Try these fun ICE themed activities from the Early Childhood Education Team:
What Makes Ice Melt Faster? by The Educators' Spin On It
Ice Slide Segmenting Activity by Growing Book by Book
Ice Alphabet Letters by Still Playing School
Name Ice Melting Science and Art Experiment by Fun-A-Day
Slippery Ice Customizable Name Game by Life Over C's
Sight Word Ice Excavation by Mom Inspired Life
Magic Sticky Ice-Simple Temperature Experimentby Capri + 3
Ice Painting by Powerful Mothering
Looking for more Winter Activities for kids? Try these…
Save