Explore these playful snow themed activities with your child. This collection of snow activities will encourage your preschooler to learn about science, art, math, language and more this winter. Plus use our selection of popular children's winter books to connect with these fun snow themed activities.

Disclosure: Affiliate links used in this post to Amazon.
Snow Themed Activities for Kids
Below you'll discover 18 winter activities that connect snow with popular children's books. Read, make, learn & play with this snow inspired activities for your preschooler.
CLICK HERE FOR THE WINTER PRESCHOOLER PLANNER
Snowflake Science Lab Challenge
Pretend Snow Recipe for Kids Sensory Play
Winter Science Activities with Snow and Ice
Hosting a Snow Themed Playdate
Snowman Candy Bar Wrapper Gift Idea & Craft
Snowflake Number Train Activity
Snowflake Stamping Art Project
11 Snowman Activities for Preschoolers
Snow Art with Winter Birds and Birch Trees
Winter Themed Alphabet Sensory Bin
Snow Themed Alphabet Sensory Bin
Water Color Birch Tree Painting for Kids
Salt Science Experiment with Ice
9 Snow Day Indoor Movement Games & Activities
Winter Virtual Field Trips for Kids
Which snow themed activities will you explore with your preschooler first? If you'd like us to make a weekly plan for you to follow with these activities you can download our Snow Themed Lesson Plan here!
Snow Themed Books for Preschool
There are so many adorable snow themed books to read with your preschooler this Winter. I've pulled some of my favorite that I have read with my own children as well as many of my classroom student's favorites over the years. Some of the books are about snow itself. Several include snowmen and even a few are about Winter and the arrival of snow.
No matter where you live it's important to talk about this change in season for kids to understand the science and fun behind it.
Which snow book is your favorite, did I include it in my list? If not share with me below in the comments.
Ten Sparkly Snowflakes
by Tiger Tales
The Little Snowplow
by Lora Koehler
Snowflakes
by Cerrie Burnell and Laura Ellen Anderson
Hello Science Reader, Level 1: I Am Snow by Jean Marzollo
The Snowy Day by Ezra Jack Keats
The Jacket I Wear in the Snow
by Shirley Neitzel
The Magic of Friendship Snow by Andi Cann
There Was a Cold Lady Who Swallowed Some Snow! by Lucille Colandro
The Night Before the Snow Day by Natasha Wings
Sneezy the Snowman
by Maureen Wright
Over and Under the Snow
by Kate Messner
Curious About Snow (Smithsonian) by Gina
Shaw
The Biggest Snowman Ever by Steven Kroll
The Mitten
by Jan Brett
Snowballs by Lois Ehlert
Snowmen at Night by Caralyn Buchner
The Snowman by Raymond Briggs
100 Snowmen by Jon Arera
The First Day of Winter by Denise Fleming
Mouse's First Snow by Lauren Thompson
Let It Snow
by Maryann Cocca-Leffler
Want to print this winter lesson plan? We've put the books and activities together so you can enjoy with your child or class!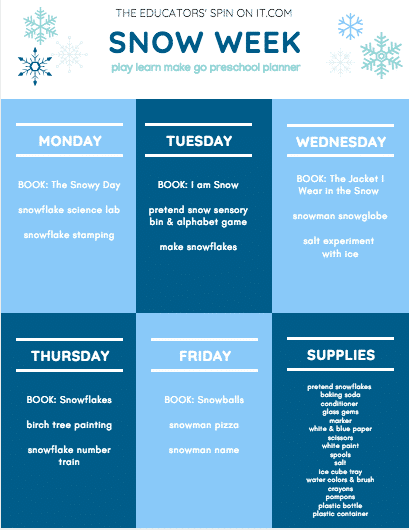 Check out our lesson plan for each of these activities and books to plan out your Winter Lesson Plans with your Preschooler?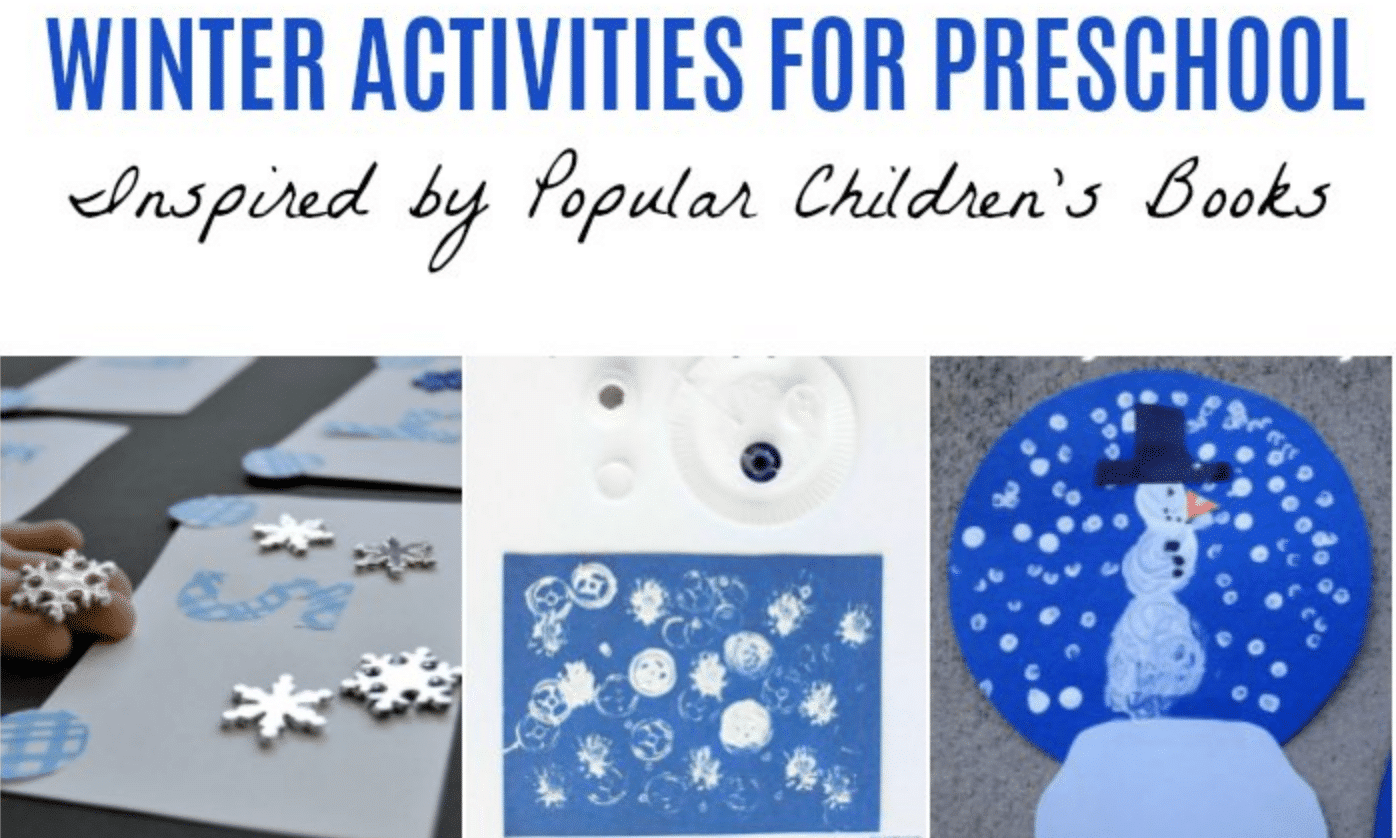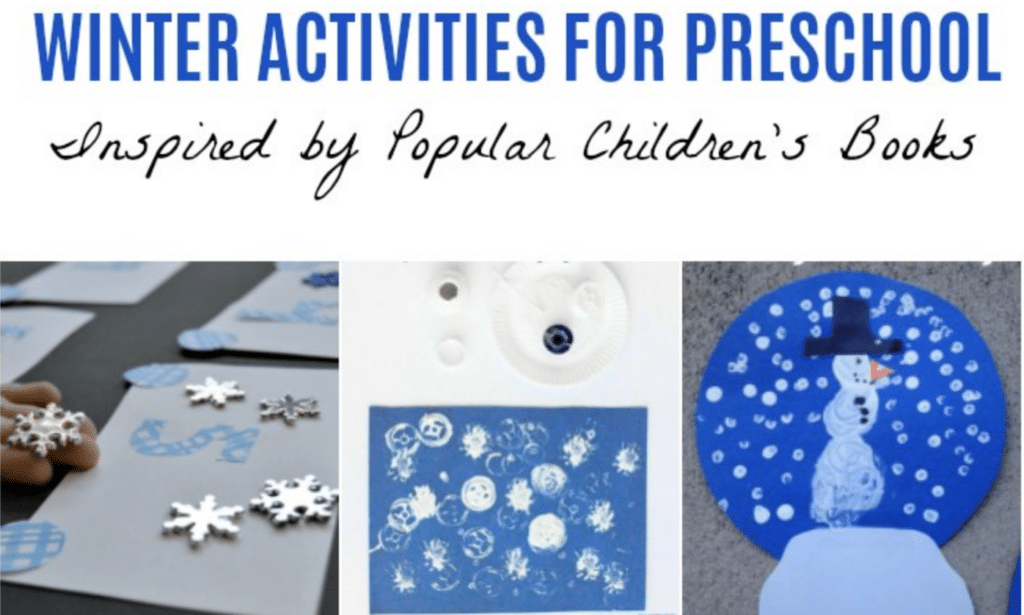 Want more activities for Winter? Sign up for our free January Activity Calendar!