It's time to make SPOOKY treats for your Halloween get-togethers with friends and family. Thank to FOUR talented chefs and 
Abes Market
, there is now a free downloadable recipe book VEGAN HALLOWEEN with delicious spooky treats, appetizers, and main courses to make.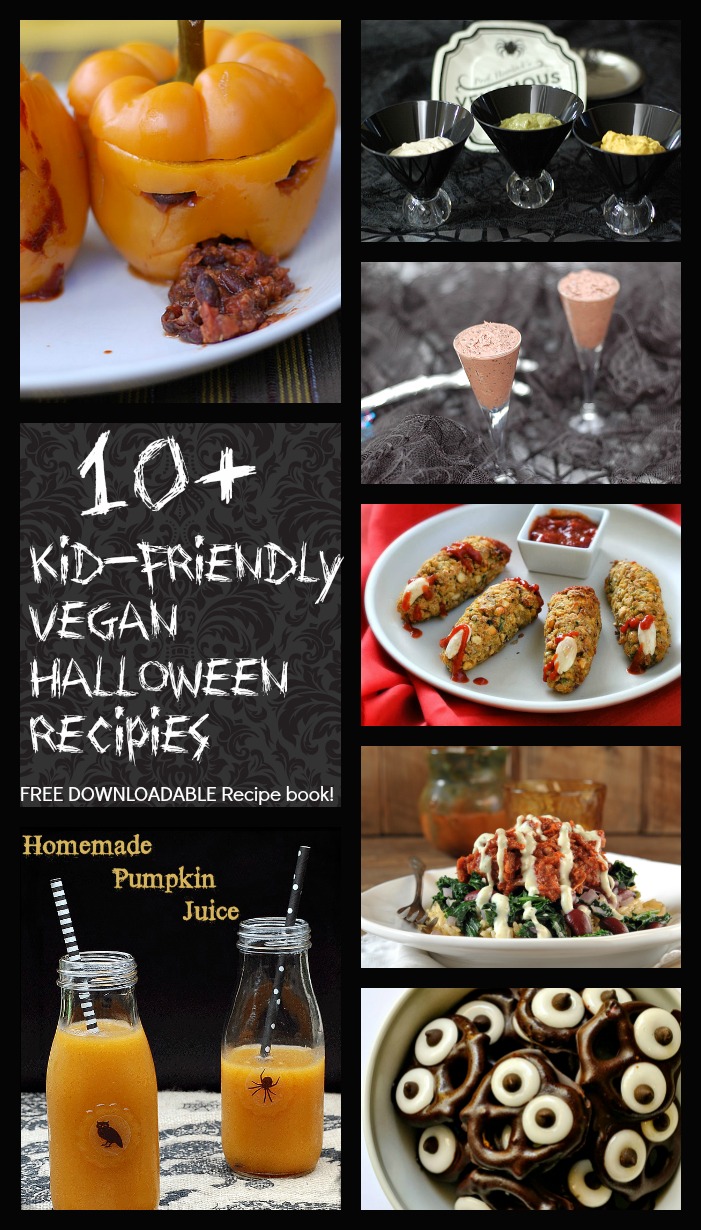 -Affiliate Links-
Tips for Preparing A Spooky and Healthy Halloween Spread
1. Plan your food selection ahead of time (ahem Kathy – that means you too!)
2. Choose a variety of healthy appetizers, main dishes, and deserts. There are links to ten recipes in this blog article and you can download the VEGAN HALLOWEEN book for another ten – which brings the total to actually TWENTY vegan recipes for Halloween =)
3. Dress up the dishes with Halloween props.
4. Invite friends over and celebrate!
10 Kid-Friendly Vegan Halloween Recipes:

Kathy Hester, creator of Healthy Slow Cooking. 
A fan of Oatmeal and author of 4 recipe books, I have had the pleasure of meeting Kathy in person as well. You can get one of the oatmeal recipes for Gingerbread Pear Desert here. For some of her favorite Halloween Recipes:
Sweet and Savory Halloween Roundup
Chili stuffed Jac-o-peppers
Harry Potter Pumpkin Juice (no added sugar)
Harry Potter Pumpkin Oat Burgers:
Features original vegan* recipes influenced by my love of pro-wrestling, punk rock, heavy metal and junk food. I also occasionally interview chefs, indie designers and other interesting folks.Some Halloween Inspired Food from Bake and Destroy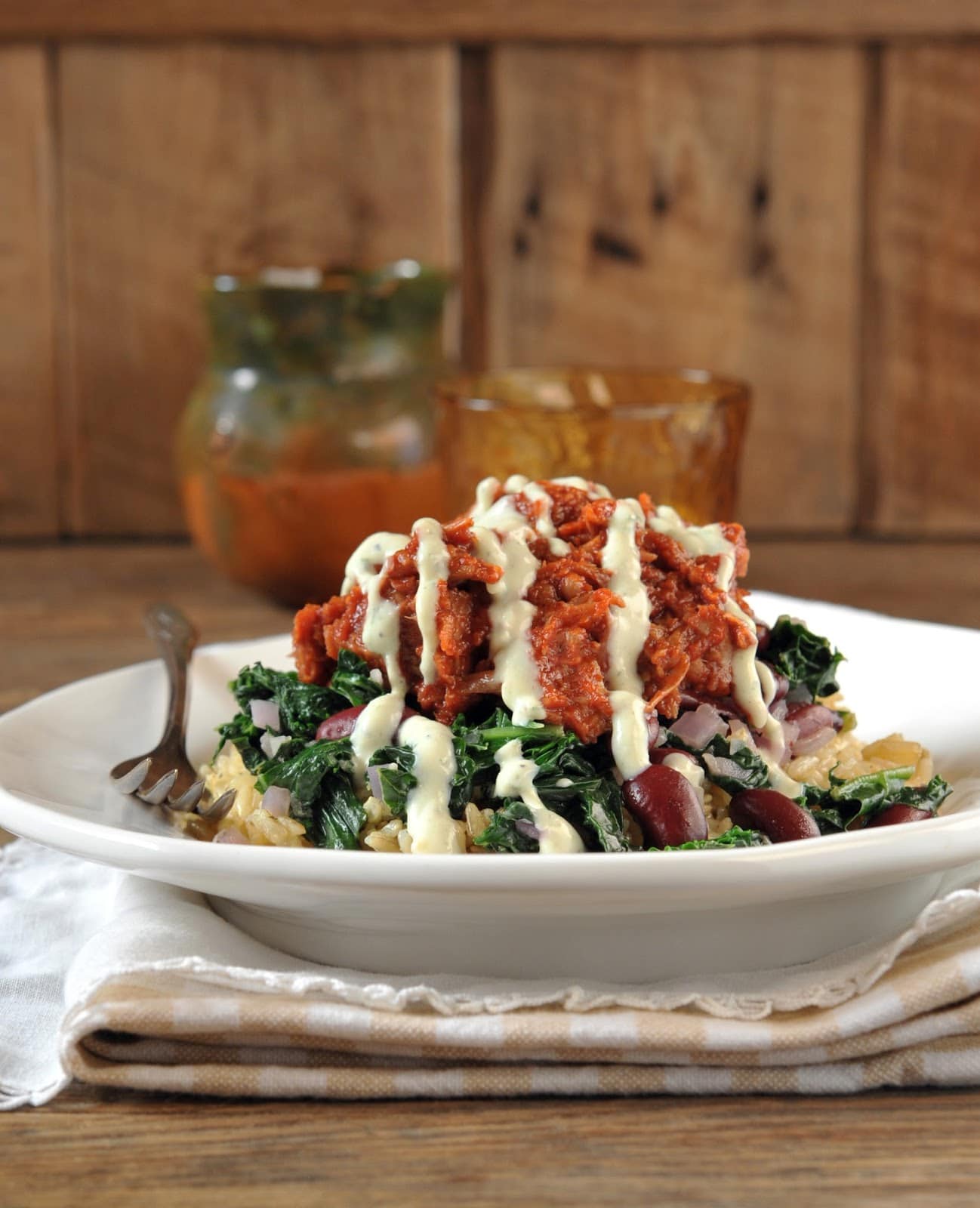 She shares creative gluten free, egg free, and dairy free recipes for families.  Here are just a few of her
Halloween Recipes
: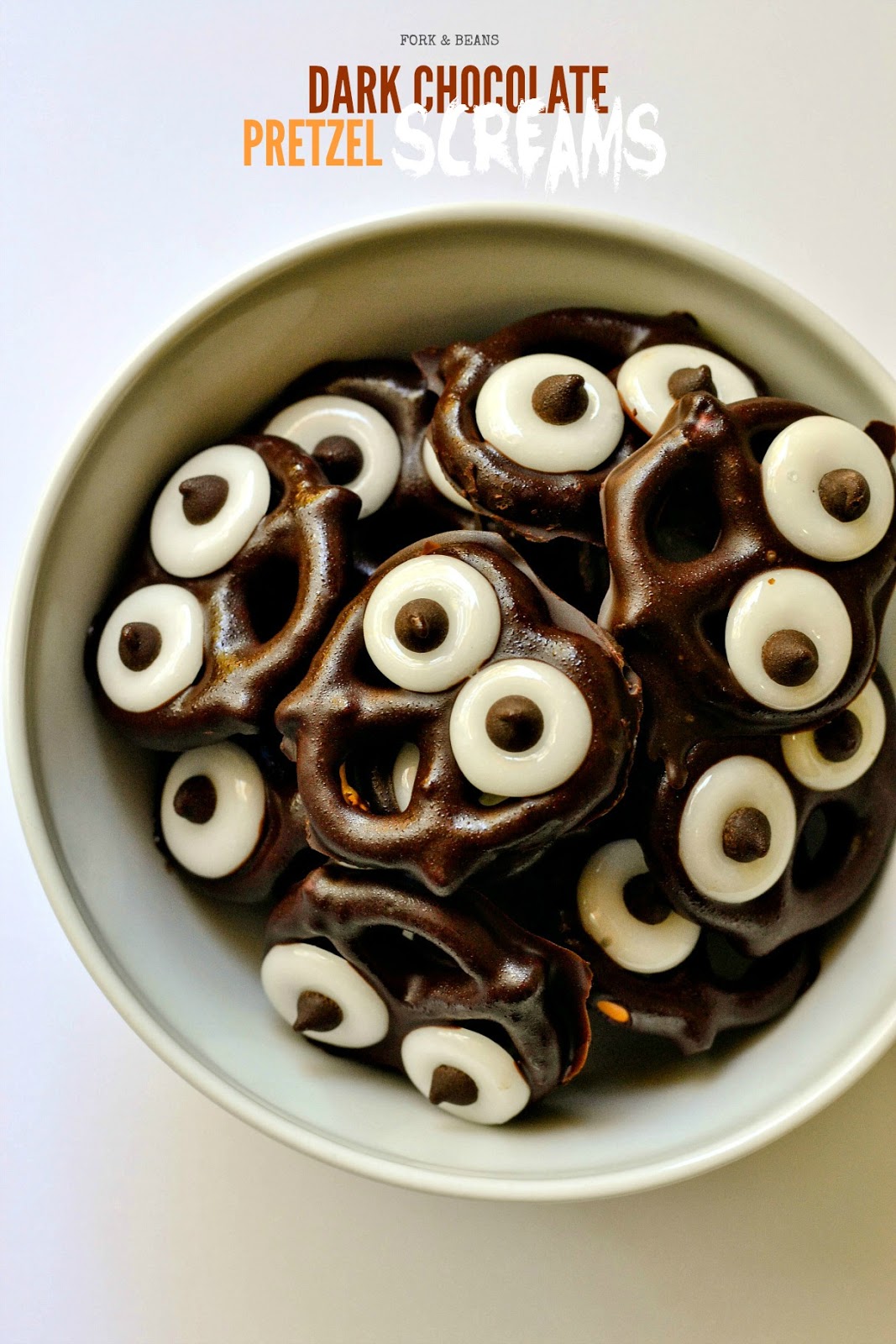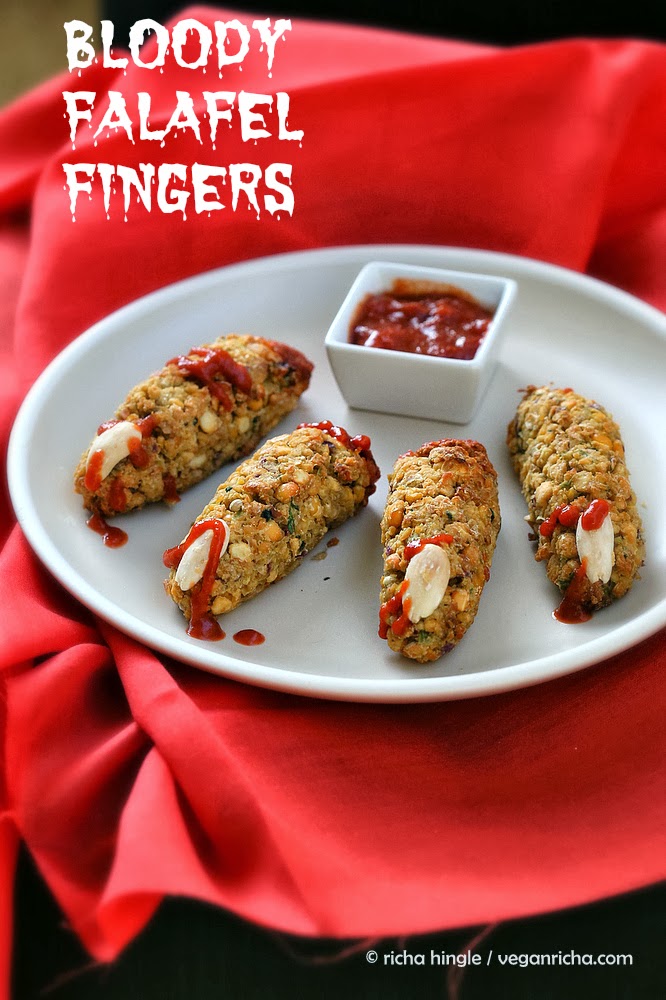 Co – authors Cara Reed, Natalie Slater, and Kathy Hester of Vegan Halloween joined me for a Google + Live Hangout, where they shared their favorite Halloween Recipe and Tips for Dressing up the table for Halloween (Spooky Eyes are a must!)
Don't forget to grab your FREE copy of 
Vegan Halloween
 while supplies last!