Do you love oranges? Here are 10 things to make with oranges with your child!
Which orange recipe will you make first?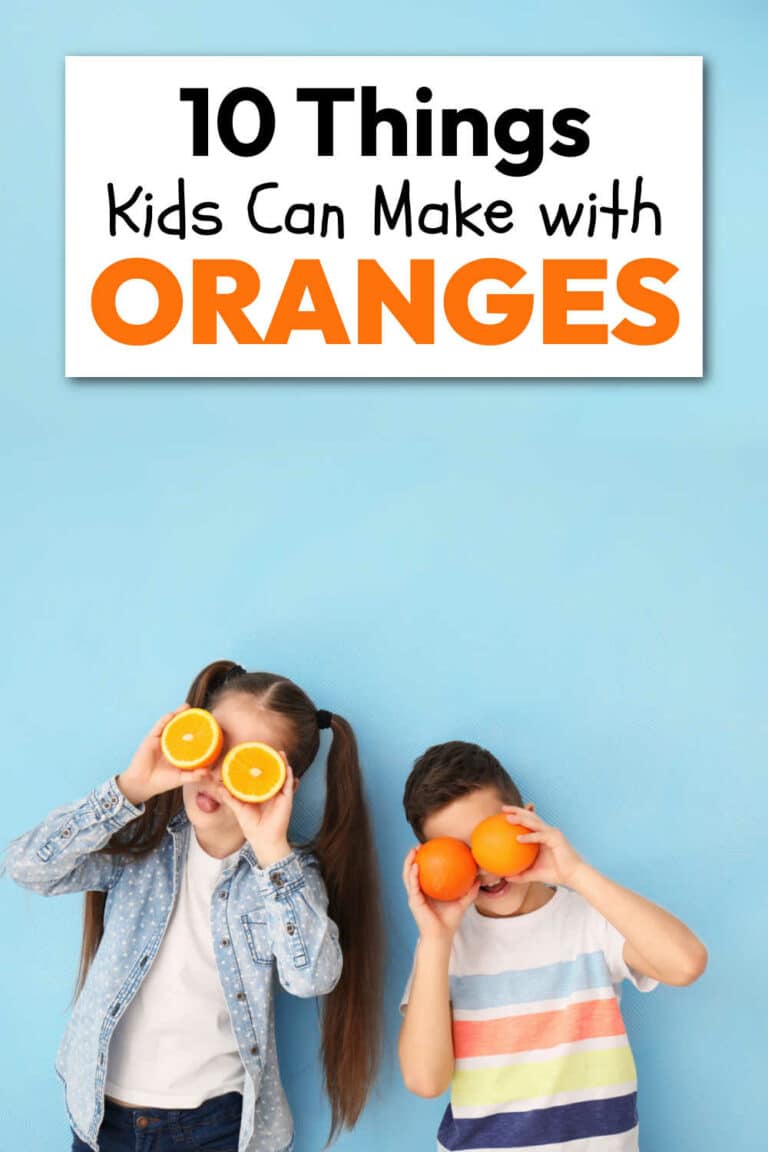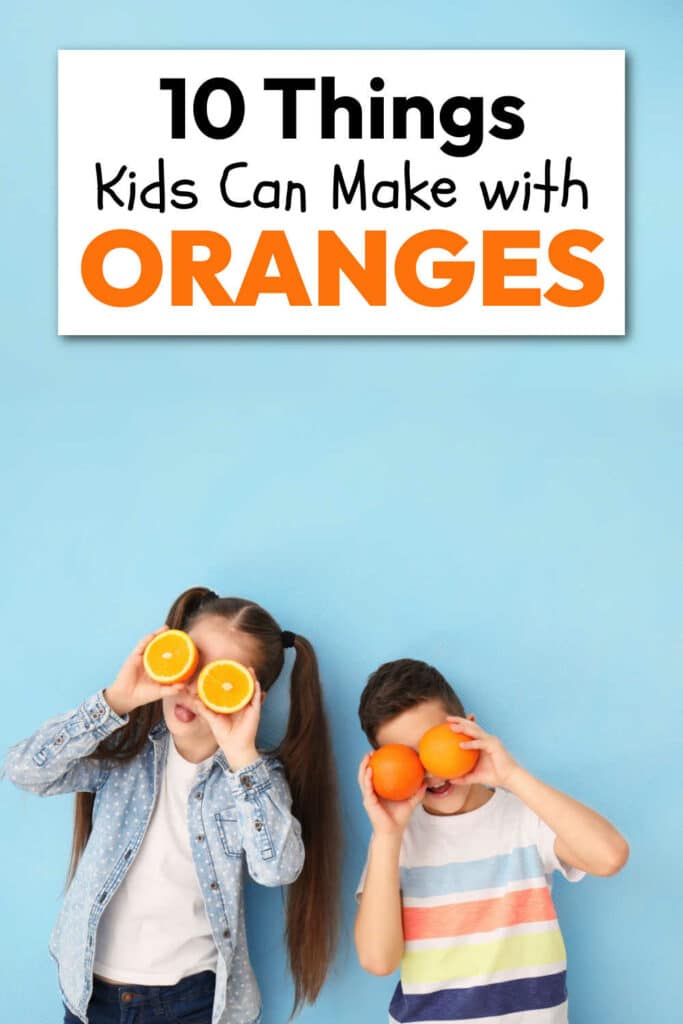 Gardening is a fantastic opportunity to spend time with your children, teach them more about the food they eat, and explore what it means to make healthy choices. It is a way to get kids in the kitchen, preparing healthy, nutritious foods.
Although much of gardening focuses around flowers, vegetables and herbs, fruit are an important part of our gardening adventures.
ORANGES are one of our favorite fruits to pick and prepare.
Although I planted orange trees in our yard several years ago, they are just getting to the fruit bearing stages. We get most of our oranges from friends and the local farmers market.

10 Things Kids Can Do in the Kitchen with Oranges
If you're looking for what to do with oranges, this list has got you covered! A collection of 10 things you can make with orange.
1. Fresh Squeezed Orange Juice
The easiest and most instantly gratifying is good ol' home-squeezed orange juice. There is something truly wonderful about making your own. We have a simple $20 electric juicer and use it often.
A manual one would work well for a cup or two, but I wouldn't recommend it for making gallons of O.J.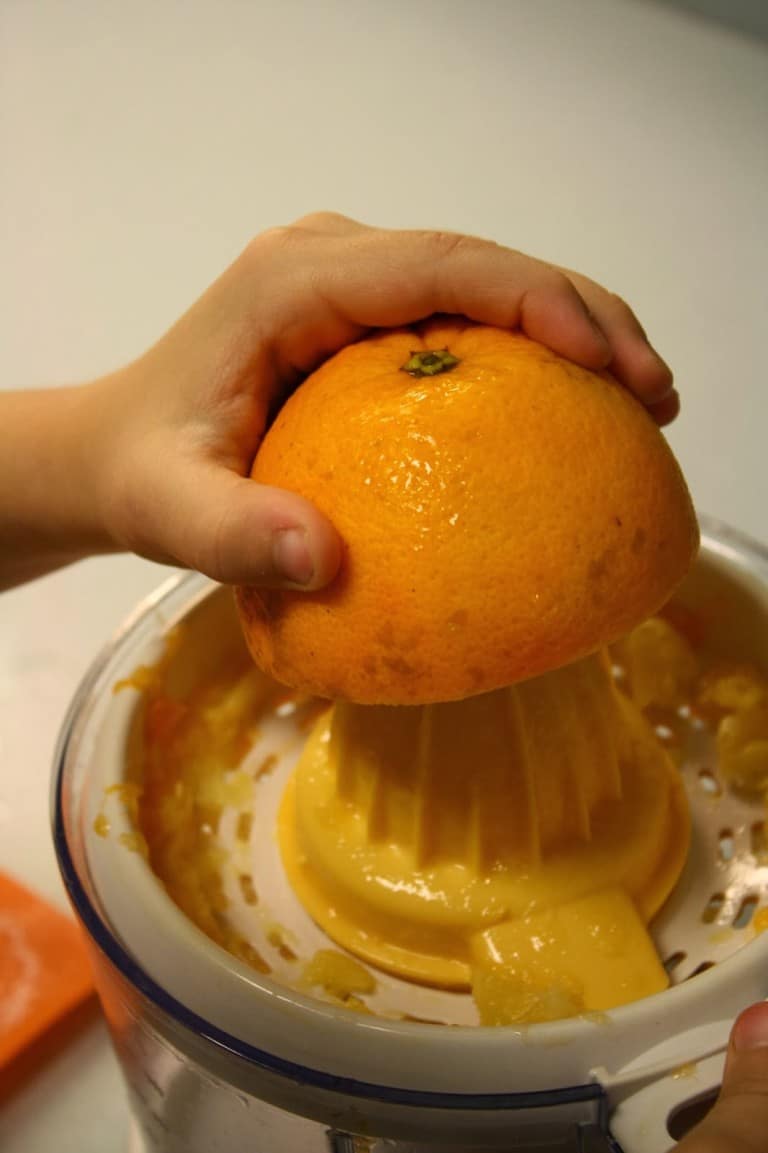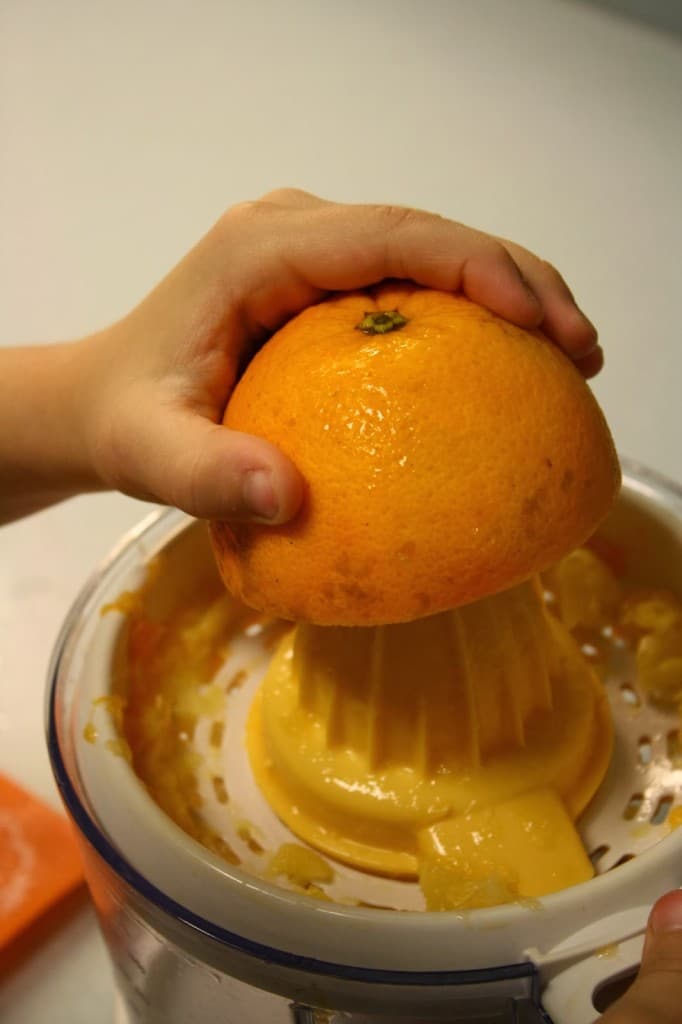 Disclosure: This post contains Amazon Affiliate links.
2. Make a Smoothie
The fresh squeezed juice makes a great smoothie base. Have the kids add a handful of frozen strawberries, a banana, and some plain yogurt to the juice. Blend until smooth!
Here's our recipe for a 2 Ingredient Orange Juice Frosty
3. Make a Popsicle
When they have the smoothie perfected, make an extra batch and pop it into a popsicle mold for a healthy, frozen summer treat!
Here's our favorite popsicle recipe!
4. Flavored Orange Ice Cubes
The kids also pouring the juice into ice cube trays and freezing it. They use the frozen cubes to flavor their water (who needs Mio).
5. Orange Infused Water
Another water twist is experimenting with fruit infused water flavors. Have them try out oranges with different garden herbs and record the combinations they like best. Is mint and orange infused water good? Cilantro and orange better? This is an easy way to give them control over a simple recipe and experiment in the kitchen.
6. Make Orange Zest
While the kids are juicing, I like to take the peel off (not the pith – which is the white stuff) the oranges and fill the food processor. The kids then press the button and WALLAH orange zest for freezing. They help label and pack the freezer bags for storage.
7. Make Candied Orange Peels
If you have a bit of time, then making candied orange peels is also another way to use the peels. We love to make them and dip in chocolate for a home-made candy treat.
Anytime sugar and heat are used, MOMS in charge, but they have fun helping dip the wet peels into the sugar. I had to remind them many times that fingers were NOT to be licked while cooking (don't worry, they washed their hands a LOT when we made them)
8. Bake Muffins with Orange Zest
Make orange muffins! We use our favorite muffin recipe and then add a TBSP of orange zest and substitute orange juice for the milk.
9. Bake Orange Scones
The kids also like making orange scones. Same thing as the muffins, we use our basic scone recipe and add orange zest, orange juice AND bits of orange pieces cut up small. They end up very flavorful and moist.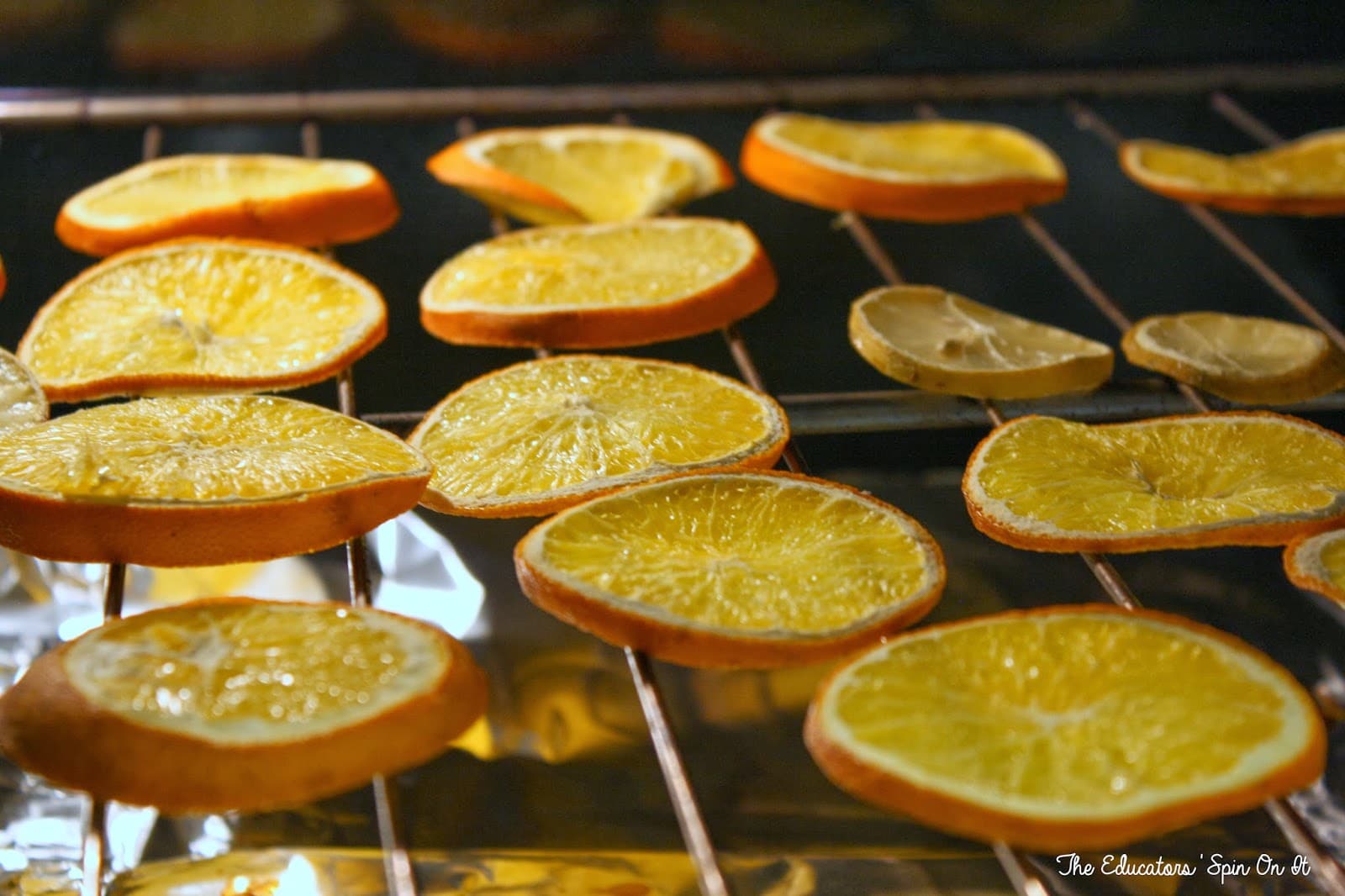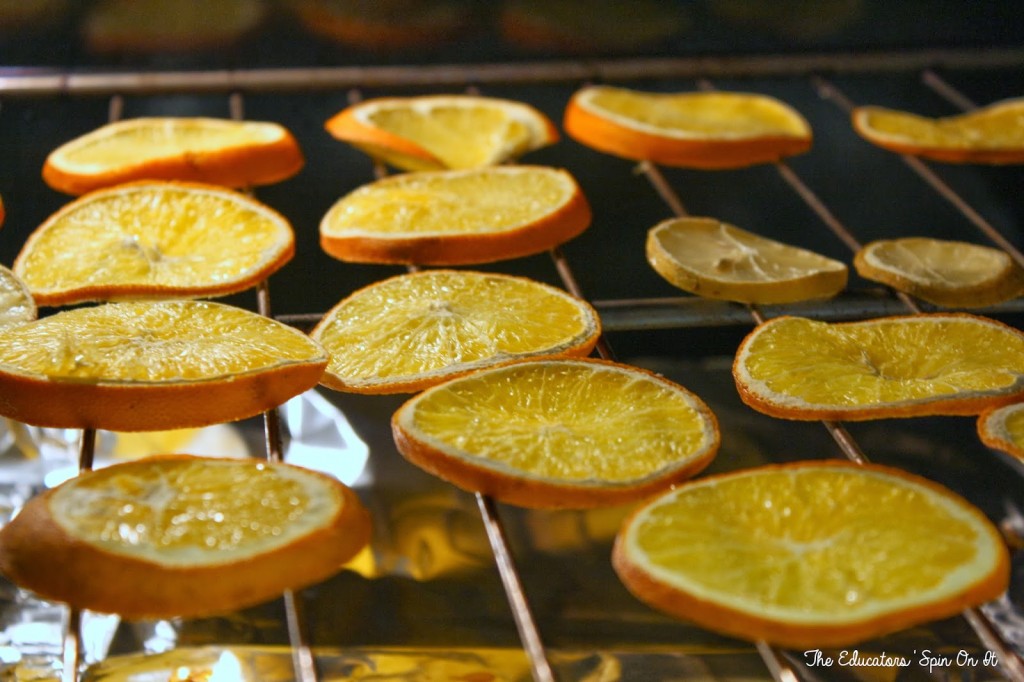 10. Make Dry Sliced Oranges
Last, but definitely not least, the kids like to help me oven dry oranges for potpourri and to hang for the birds.
I am sure that I am missing SOMETHING that the kids and I do with oranges… please leave a comment below if you think of another thing to add!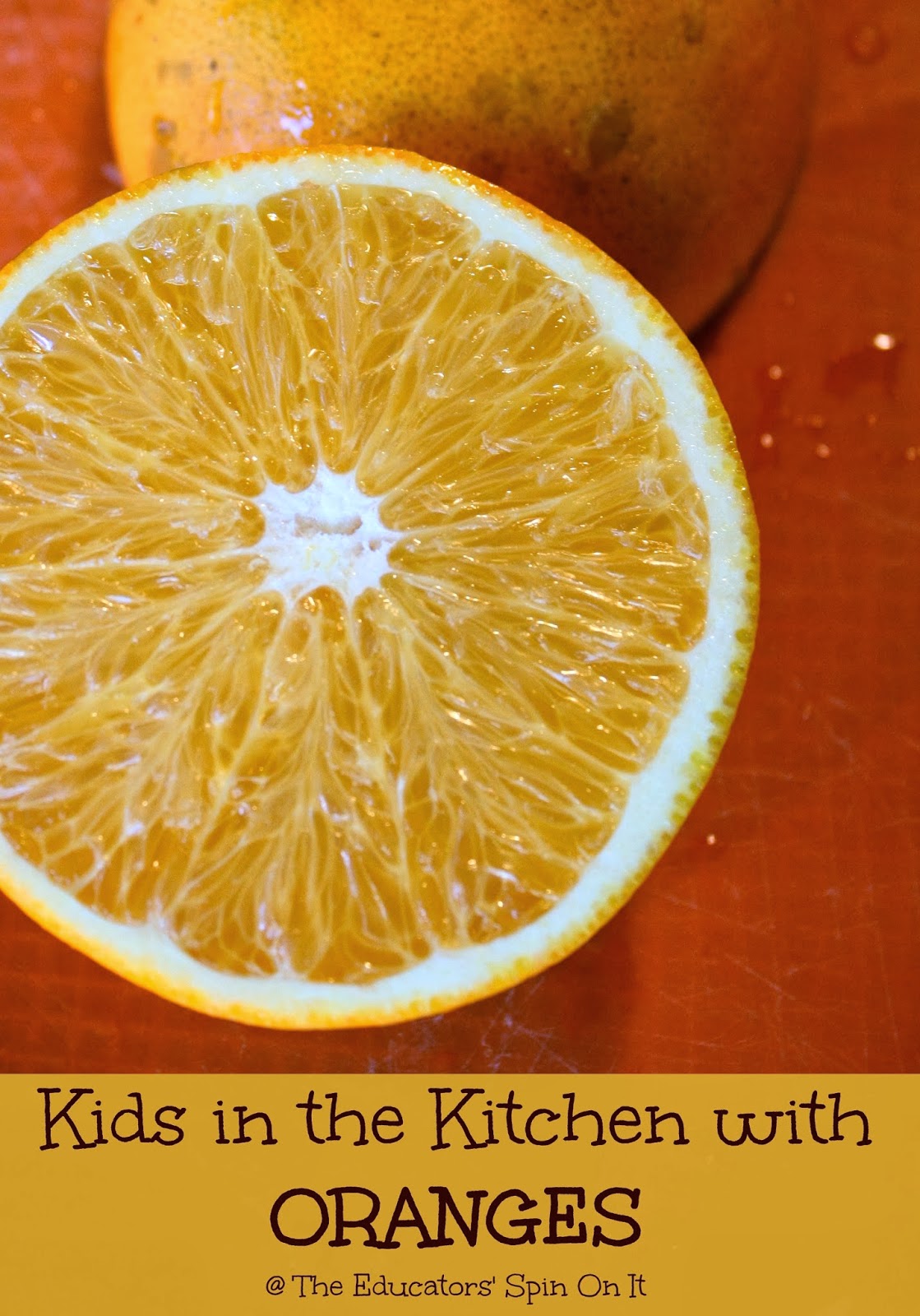 What do your kids like to make with oranges?
If you liked this activity, you make also like to try these with your child…