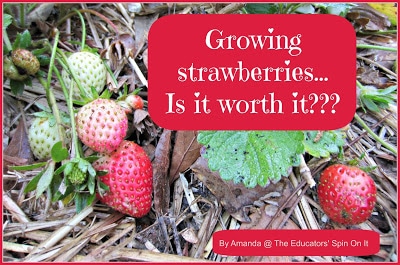 So my dear readers, as many of you know, I love to garden with my kids for many, many reasons. We are more than willing to share our successes and failures with others – which means that at many play dates with the kiddos, we end up talking about our gardens.  A friend recently told me how excited she was to start her very first garden and all that was going to be in it was strawberries….  
Maybe it is just me – but strawberries are a pain in the butt and I would NOT recommend only planting them for the backyard gardener.  I fear that you and your kids will be very disappointed and give up gardening altogether. 
First off – the strawberry plants take up a lot of space based on the amount of fruit they produce. You will need a LOT of plants for a small family.  
Then, they do best mulched with straw ($$$) and need frequent watering ($)
Most strawberries also need to be rotated, picking in the second year for the best harvest. 
Last, the slugs and bugs LOVE strawberries. There is a reason they are hard to find organically in the stores.
Which brings us back to the question – is it worth planting strawberries?
In my opinion, besides having said all of the above,

YES!  

Just don't believe all the flowery garden articles like this one that have you salivating at the thought of harvesting bowls of strawberries every morning for your breakfast with just a minimal amount of work. Growing strawberries takes time and effort and space – like all other plant, but a little bit more.  We go out every morning and remove (and yes kill) slugs as we don't use pesticides (not super fun, but something you must do) and have the plants mulched in straw…. but oh, to let your kids pick strawberries right of the plant and pop them into their mouths

= worth the time, worth the money, worth the effort.
Did you know we have a Pinterest Board for you to find Gardening with Kids?  We'd love for you to follow!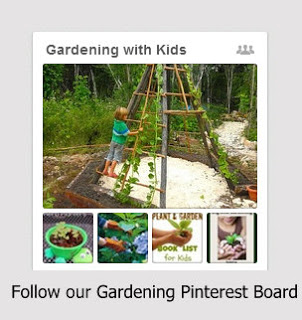 Save