College is a big decision in life for anyone. Where will I go? How will I pay for it? What will I major in? The one decision though that our children should not have to consider once they've earned a spot is can I afford to go? There's one thing that can help parents out with this decision to encourage our children to be a success as they earn their path to college. Have you considered a prepaid college option?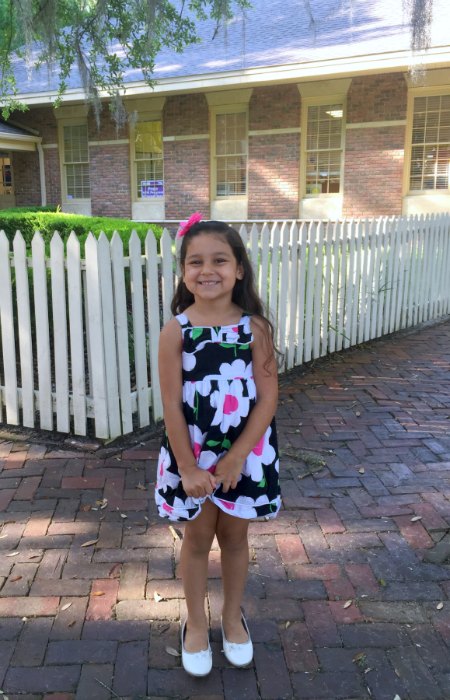 Disclosure: This post is sponsored by the Florida Prepaid College Board, through my role as a Believer Blogger. All thoughts are my own.  #StartingisBelieving

Florida Prepaid Program
Time is running out for enrolling in Florida PrePaid for 2017.  Florida Residents don't miss out!  Enrollment ends February 28th 2017.  I even have a promo cold for you to save on your application fee!
We used Florida Prepaid for my son's college degree from the University of Florida.  I felt like we gave him a jumpstart for his career  by simply believing in him at an early age that we know he was destined to attend college and give him the chance to be debt free when he graduated.  We've also invested in our daughter who's now getting ready to enter middle school.  The safety in knowing that we've invested in her future and that she know's we believe in her takes a lot of stress about her future college path.
This year it's time for our family to consider enrolling our youngest daughter. She  just started Kindergarten this fall.  I feel like her preschool graduation was just yesterday.  Here's a few photos of her on her last day of VPK all grown up and ready to celebrate her first year of school.  Goodness, is it really time to start thinking about college tuition?  The answer is YES.
Mom confession, as my 3rd child, I tend to put things off including selecting her Florida Prepaid options however this weekend I'm taking advantage before the times runs out to enroll her before February 28, 2017.
Have you enrolled your child?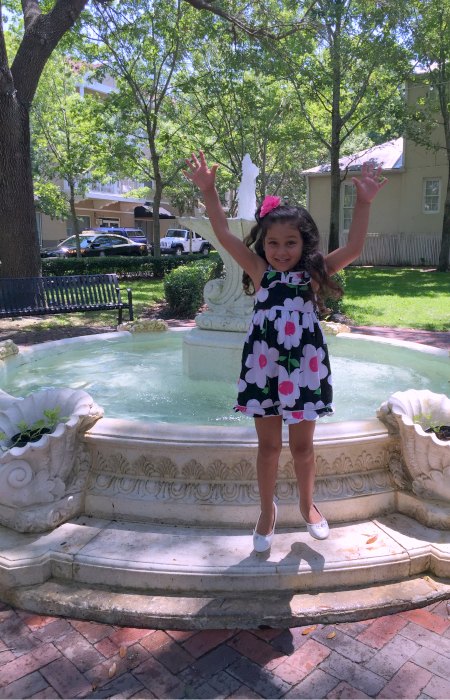 There are a few things that tend to hold us back from this big decision in investing in our child future college tuition. The uncertainty does tend to hold us back.  I want to tell you about some facts you need to know about Florida Prepaid.
3 Facts to Know About Florida Prepaid
Florida Prepaid isn't restricted to Florida schools; the amount covered by your Prepaid Plan can be used at schools nationwide.
If you move out of Florida after purchasing a Prepaid Plan, your child would still be billed at in-state tuition rates when using their plan at a Florida college or state university.
 If your child doesn't go to college, you can change the beneficiary of the Prepaid Plan or get your money back.
Here's how easy it is to enroll in a Florida Prepaid Plan. 
I'm excited to share with you this Promo code that will give our readers 50% off the application fee!!
The promo code will save you $25! 
Choosing a Florida Prepaid Plan
This year, families can purchase a 4-Year Florida University Plan for a newborn for as low as $187 a month, a 2 + 2 Florida Plan for under $148 a month or a 4-Year Florida College Plan for less than $117 a month. The 1-Year Florida University Plan for a newborn starts as low as $47 per month and covers 30 university credit hours. Multiple family members can purchase a 1-Year Florida University Plan for the same beneficiary, effectively sharing in the cost of a university degree.
If a child attends an out-of-state college or private college, Prepaid Plans will pay the same amount as they would pay at a public college or university in Florida.  Also, if a child receives a scholarship, Plan purchasers can get a refund for the same amount as the plan would pay a public college or university in Florida. Every Prepaid Plan is guaranteed by the State of Florida.
Florida friends, will you join me this year in signing up our little ones together?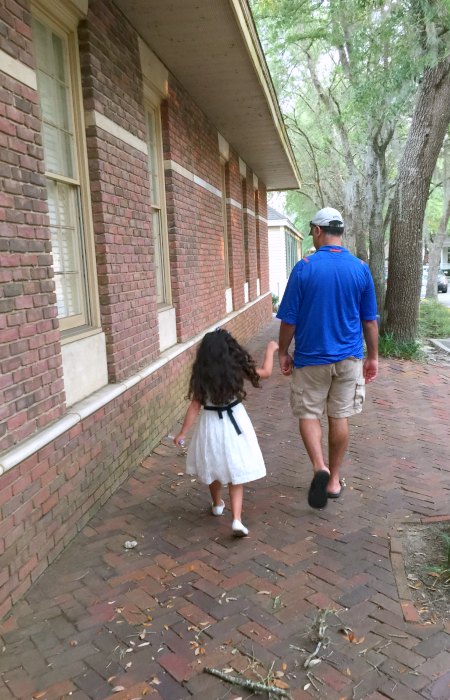 Here's my littlest one walking home so proud with her Daddy from preschool after her official graduation.  I can't wait for the day when we get to do this with her after her high school and college graduation.  Time passes so quickly you'll be so glad you started investing when they are little.
There are many options available to parents as they consider how to invest in their child's future.  Don't forget to use the promo code  BLOG1617 when you enroll in Florida Prepaid!