Exploring President's Day with kids can be a lot of fun. One of the first things that come to mind is money because we can find both President Abraham Lincoln and President George Washington on them. Here are some ideas to do at home or school with your child in honor of our founding fathers.
Plus we've included a free printable book for President's Day too.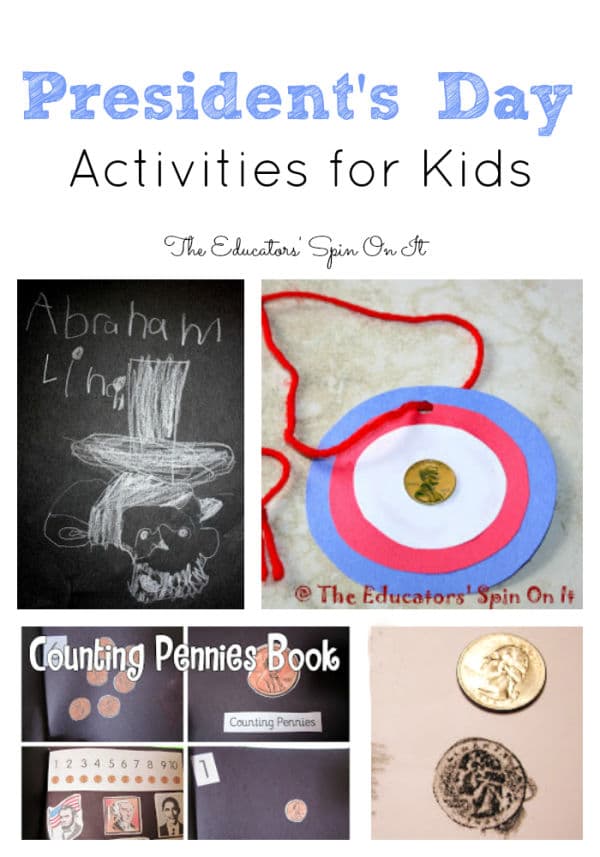 President's Day Activities for Kids
President's Day Activities for Kids
President's Day Necklace
Every year, I make President's Day necklaces with my Kindergarten class and now with my kids. We would discuss the colors and symbols of the United States in addition to the Presidents.
The necklace is made from 3 circles of varying sizes and a paper penny. A penny stamp, sticker, or color print of the coin would work as well. The kids hole punch and thread a yarn through.
This necklace will help them to remember the symbols and the important things we have discussed that day!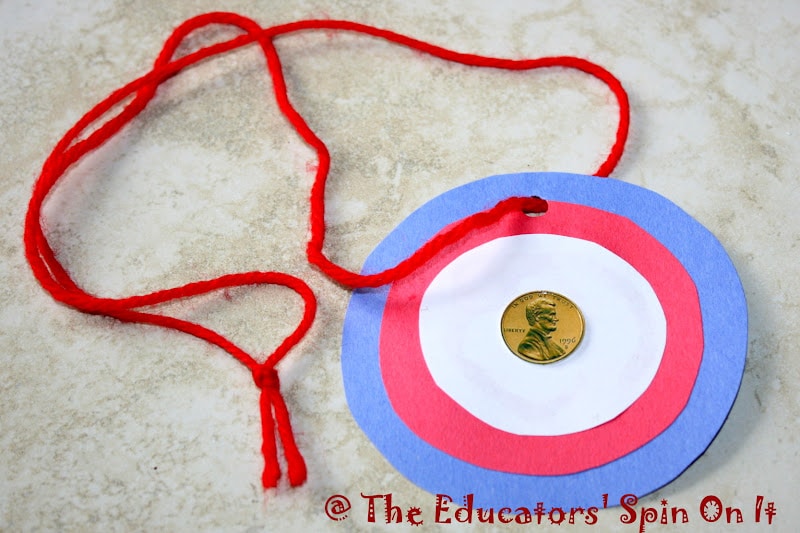 Portrait of Abraham Lincoln
This year, my five year old also drew this portrait of Abraham Lincoln using white crayons on black paper. You could do this with several different presidents as you learn about them, making 5-6 pictures.
When the pictures have been completed, you can staple them together to make a president's book!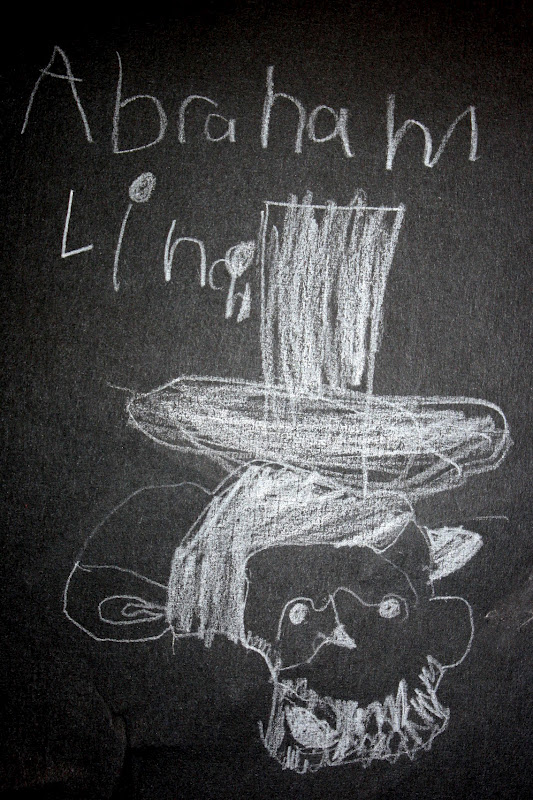 I always find it easy to learn about President's Day by learning about Money at the same time. Here are a few activities your child might enjoy and learn the names of Presidents from and be able to identify money too.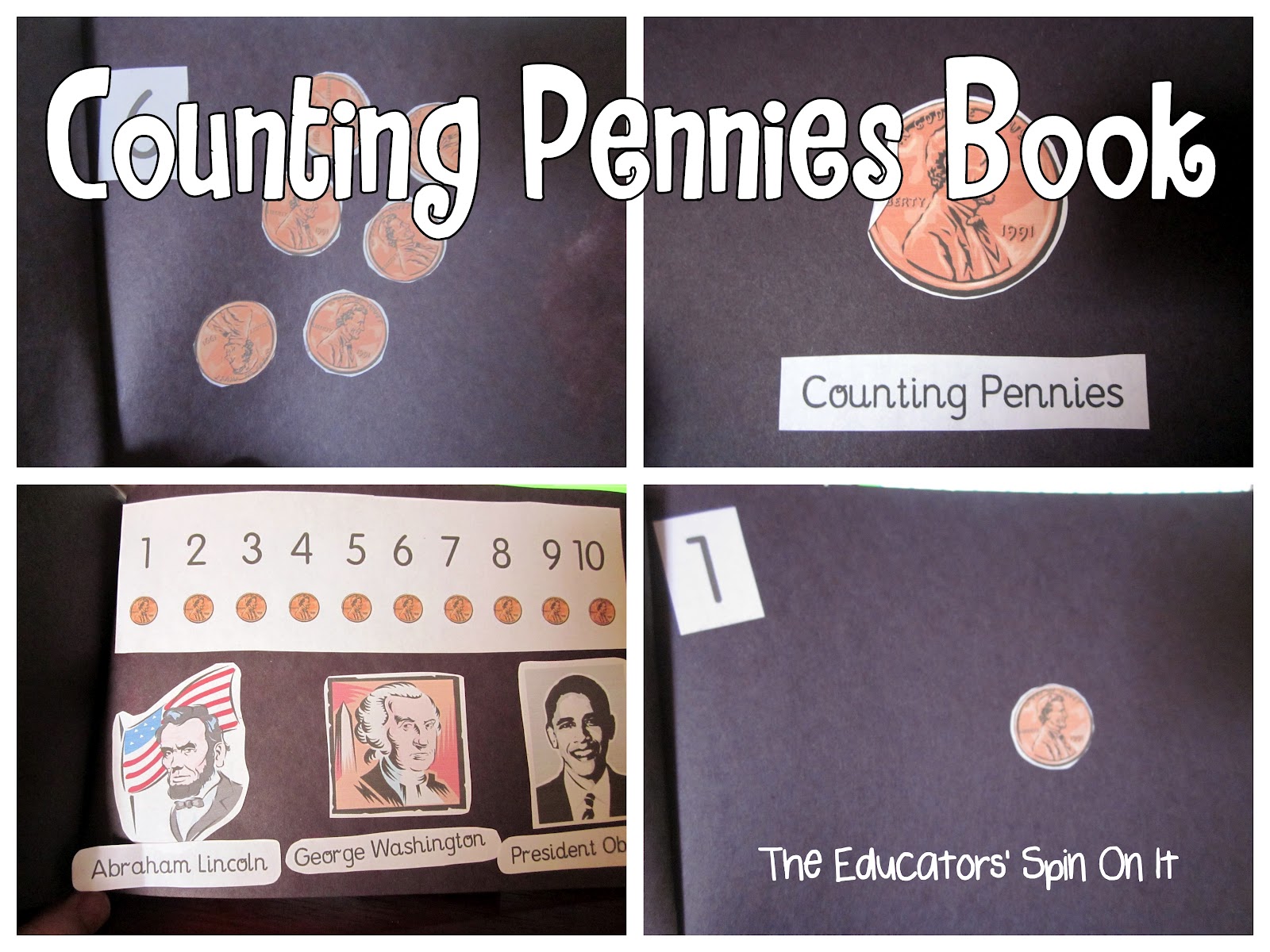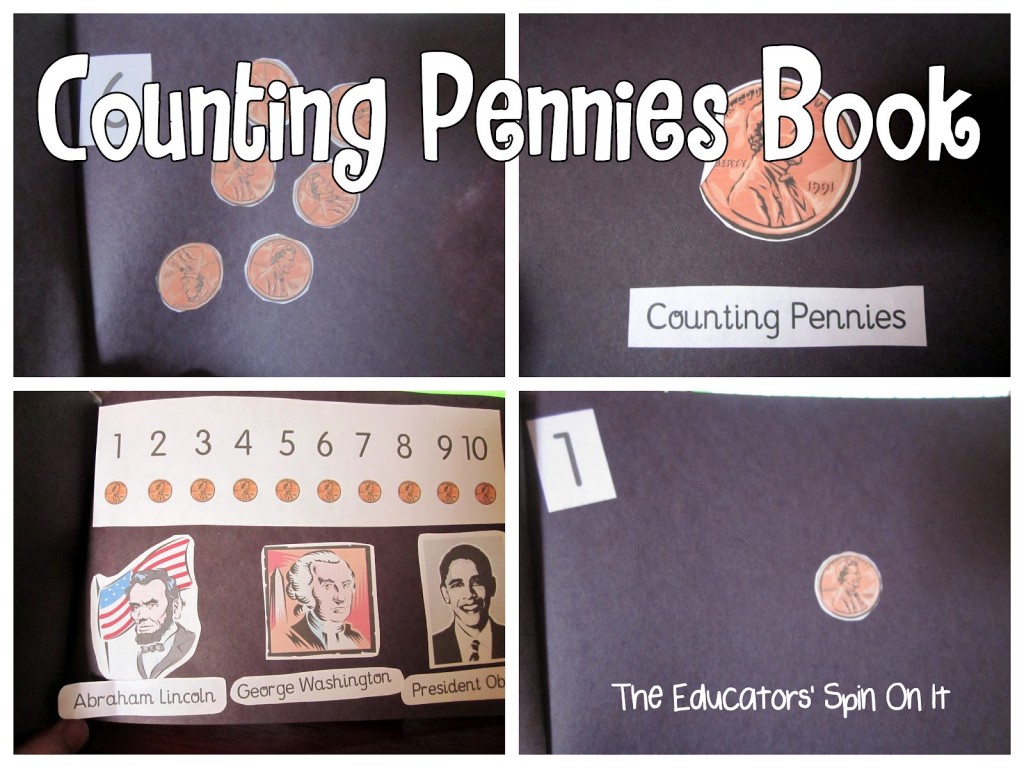 Counting Pennies Book
Here's a fun way to work on Abraham Lincoln and Counting all at the same time. Have your child cut out the coins and numbers. Then have them glue them onto the pages of the book in numerical order.
At the end you can have them glue the pictures of the President. We added President Obama and George Washington.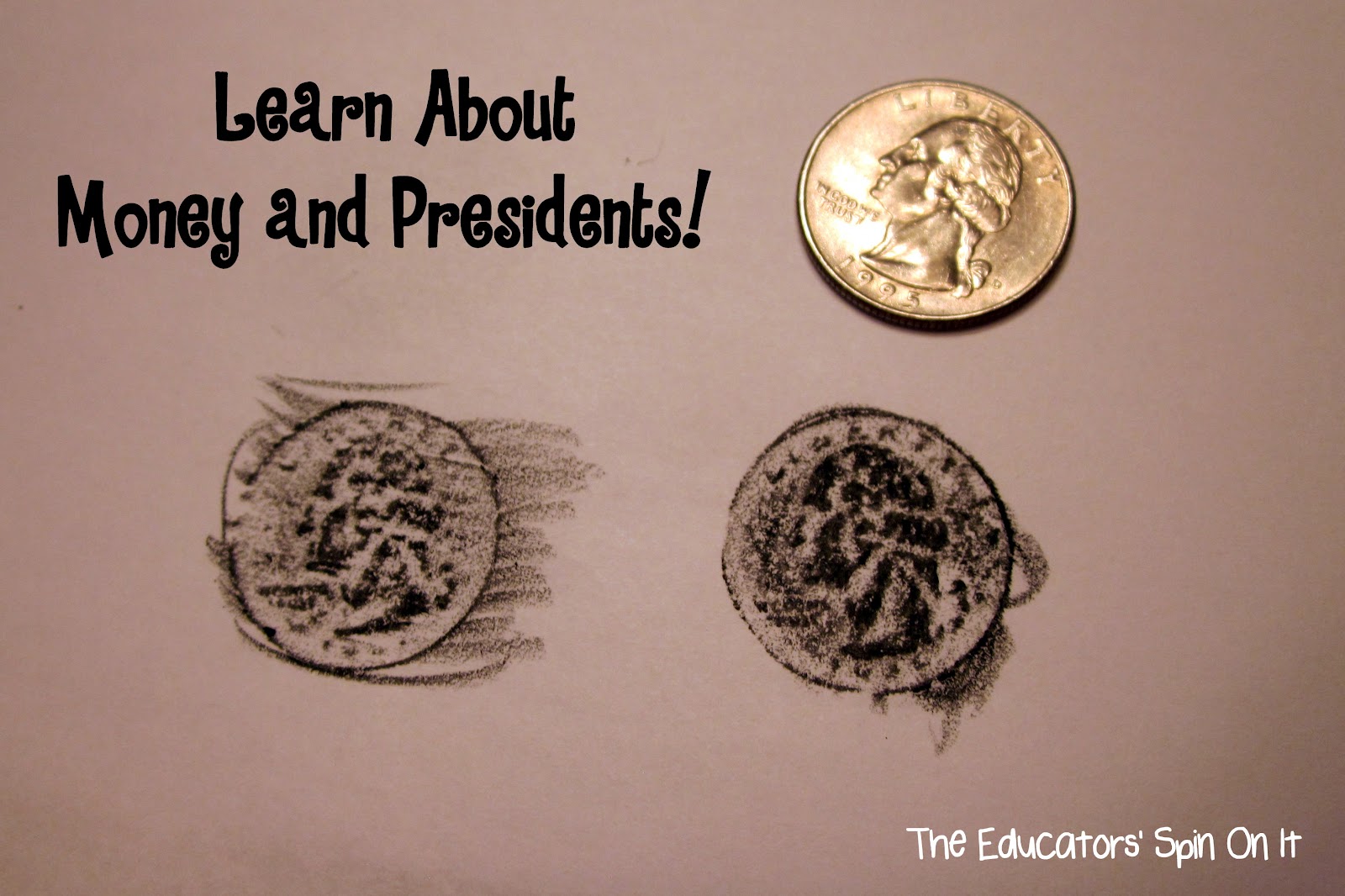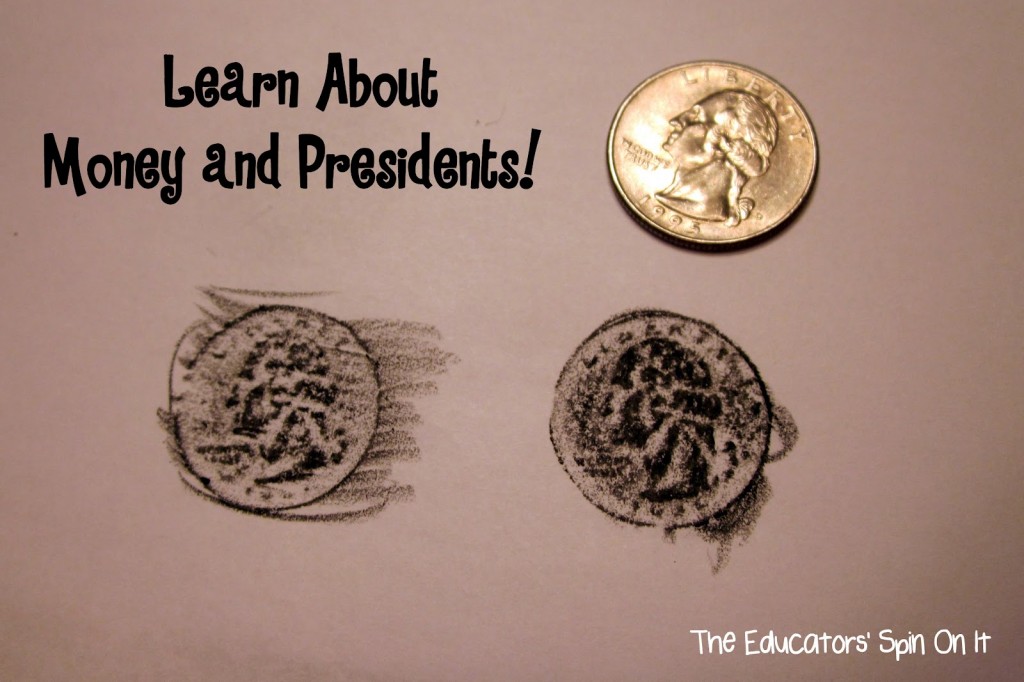 Coin Rubbing
I love to make activities that are hands-on for my children. This is a simple but very hands-on activity for your child to learn the coins and a bonus is that they learn the names of the Presidents and some American symbols.
Grab a sheet of paper and some crayons and let them explore what happens when you rub the crayon on the paper over different coins. Then we talked about the different things we saw and labeled them with words.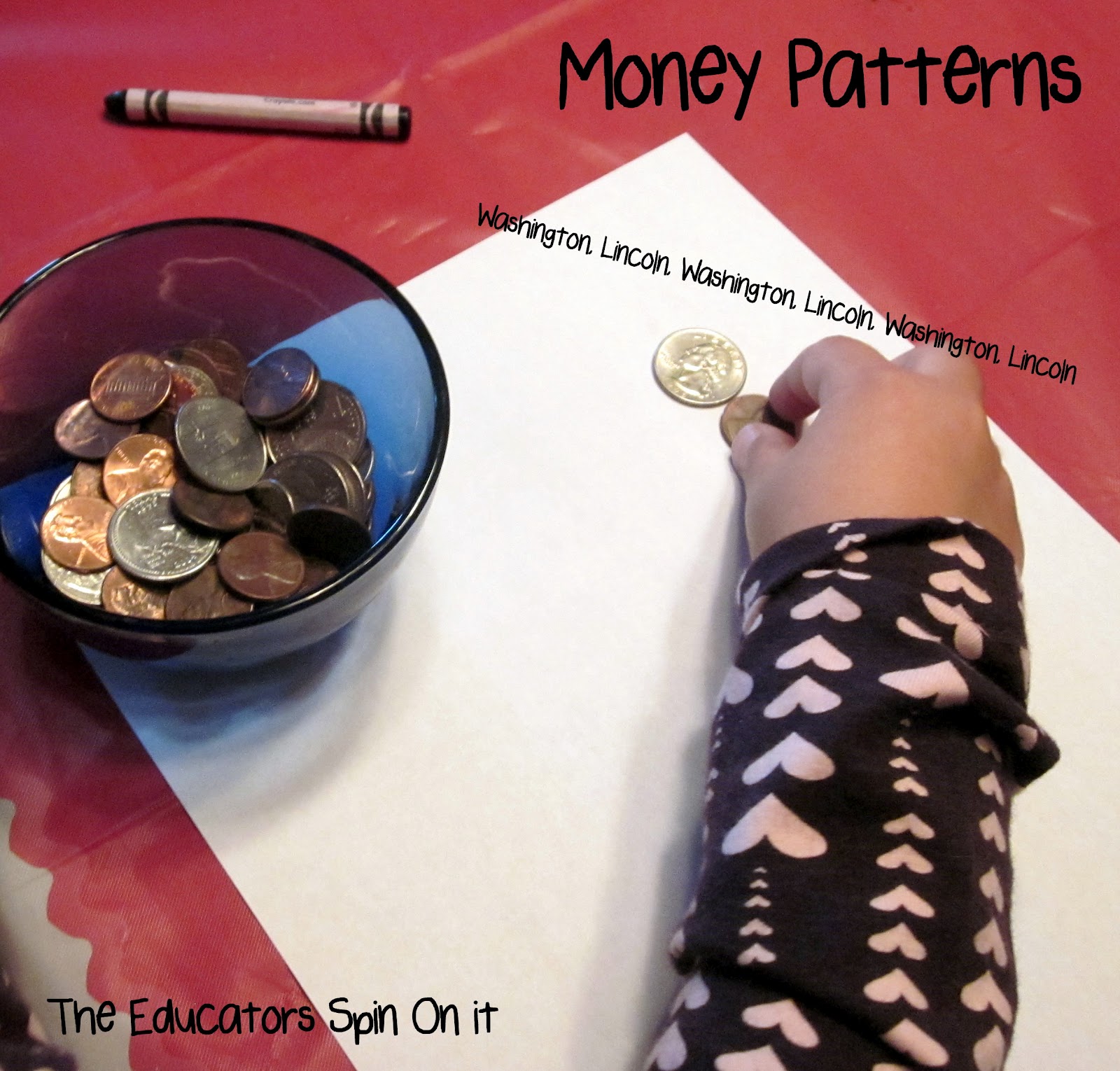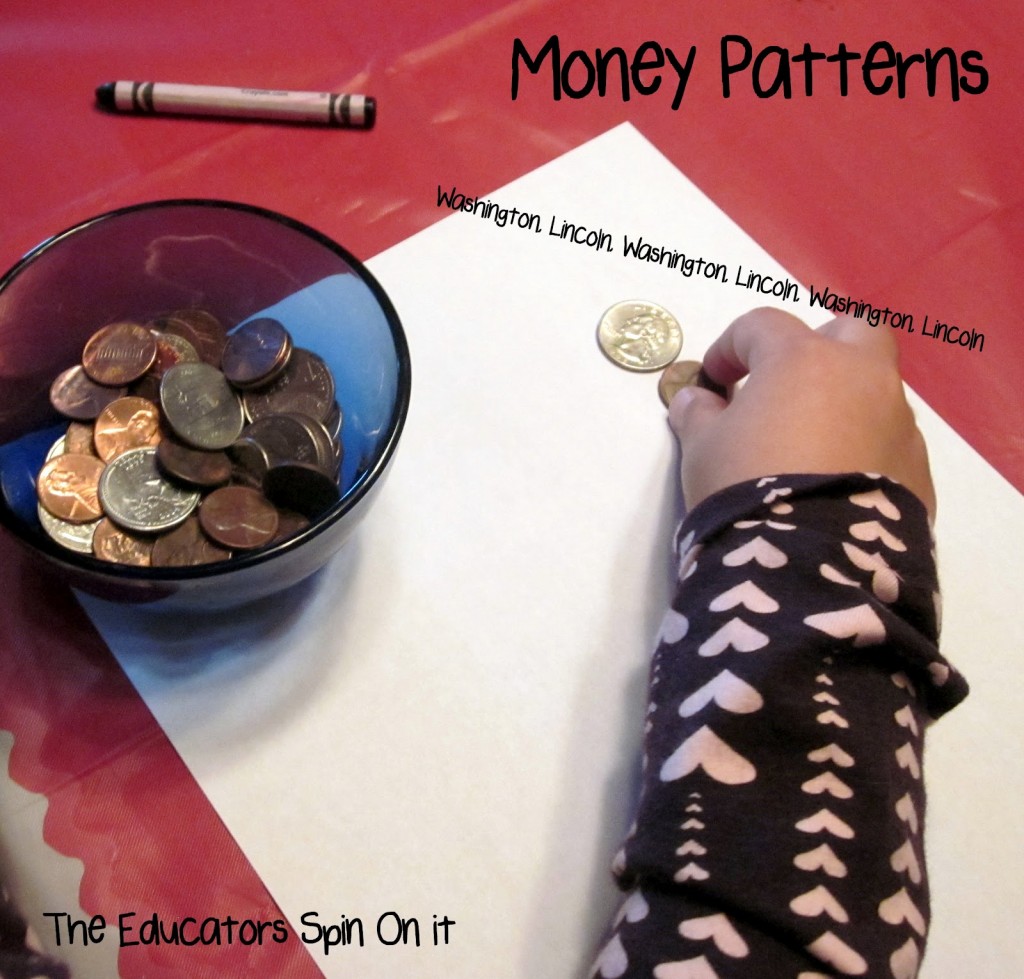 Coin Patterning
Either using their Coin Rubbings or Printable Coins or Real Coins you can have your child make a pattern with coins. As they are creating their patterns you can talk about the name of the coin, the name of the presidents and the American Symbol on the back.
If I Were President Writing Prompt
Here's a Little Reader book to find out What Does a President Do? from Scholastic (free)
There are so many resources we've shared that I plan to use with my daugther tomorrow when she's home from school and wanting to know the importance of celebrating President's Day.