All about me is a popular theme in the early childhood classroom. That is because children LOVE to talk about themselves! This all about me writing activity is a great way to introduce other academic concepts such as writing.
In this lesson, children will draw a picture of themselves, label body parts, and write their names.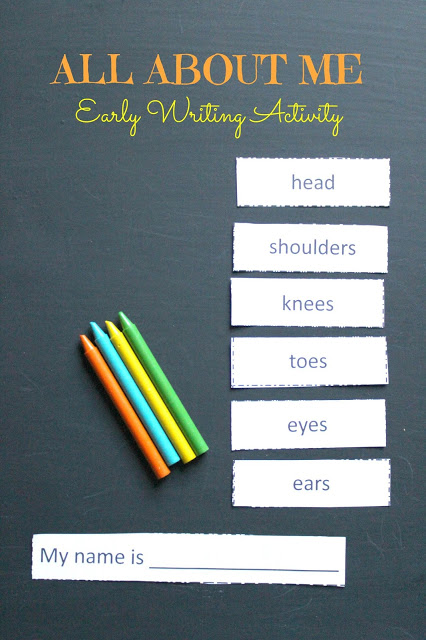 Amazon Affiliate Links included in post.
All About Me Writing Activity for Young Children
Learning Objective: Draw a person (you) with a minimum of 5 body parts.
Write the first name.
Materials Needed
Click to print this cut and paste prompt and other early childhood learning resources.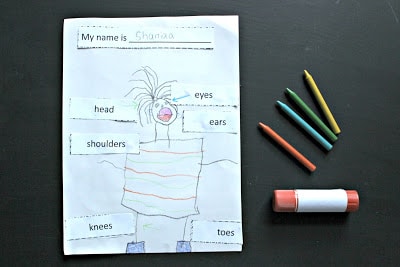 Writing Directions
1. Talk about the parts of your body. Sing – HEAD, SHOULDERS KNEES AND TOES.
2. Model how to draw a person using a large chart paper in the front of the room.
3. Demonstrate how to cut and label the parts of the person.
4. Hand each child a large sheet of paper. Have them draw themselves.
*Remind them to sing the song in their heads if they have forgotten to add certain body parts.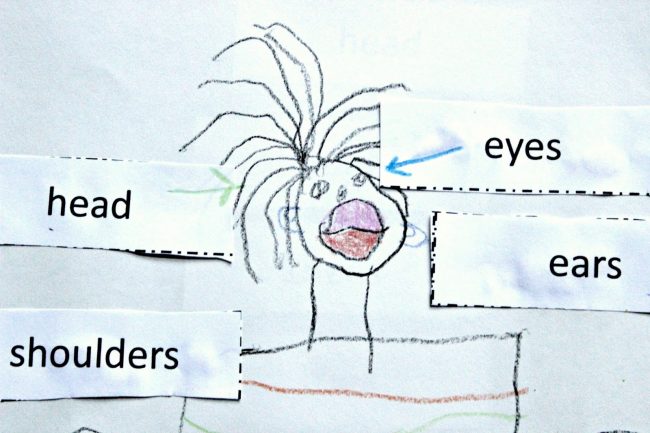 * We have a rule that if you are 4 years old, then you need to use a minimum of 4 colors, 5 years old = 5 colors.
5. Cut and paste the words near the body parts. This is called labeling.
6. Write their name on the blank. Paste it to the top or bottom of the page (wherever there is room)
There are so many ways to have fun with the All About Me theme with your preschooler. Below we've featured All About Me Activities that focus on Math, Literacy, Snack ideas, movement and more for your child. 
Explore our All about Meet Book List!
You may also like our post about Books about Names!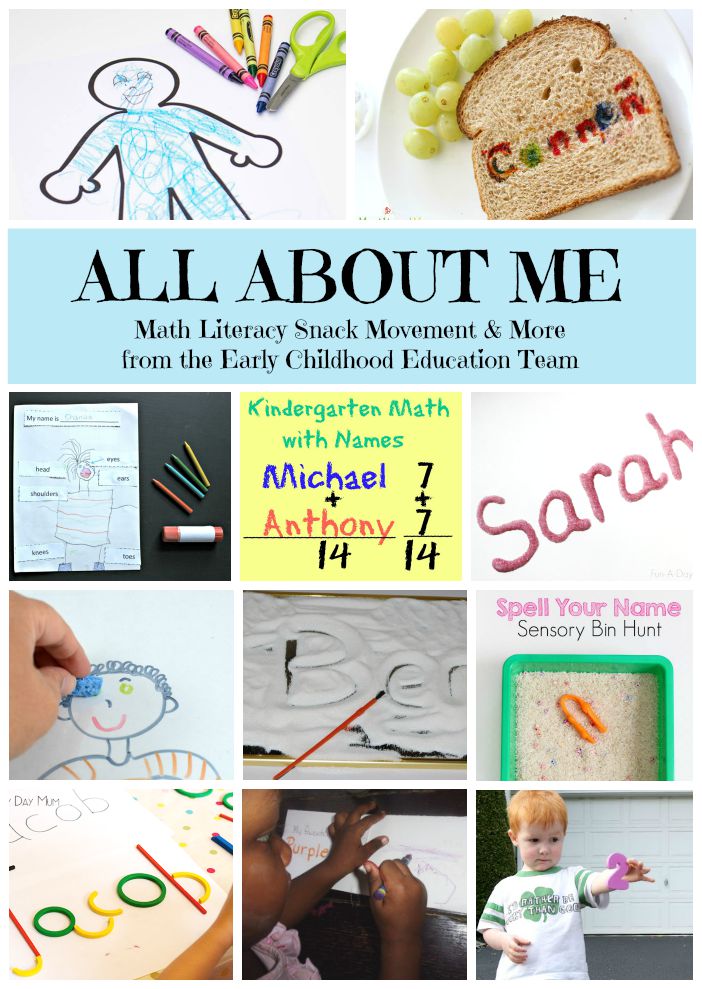 For more All About ME themed activities from the Early Childhood Education Team:
For more All About Me Activities visit our 30+ Name Activities for Preschoolers