Get ready for your child's first day at school with these adorable picture books. These first day of school books are a great way to start your school year.
Read together as your child shares in those first day jitters and excitement to help them be prepared for their teacher, school and new classmates.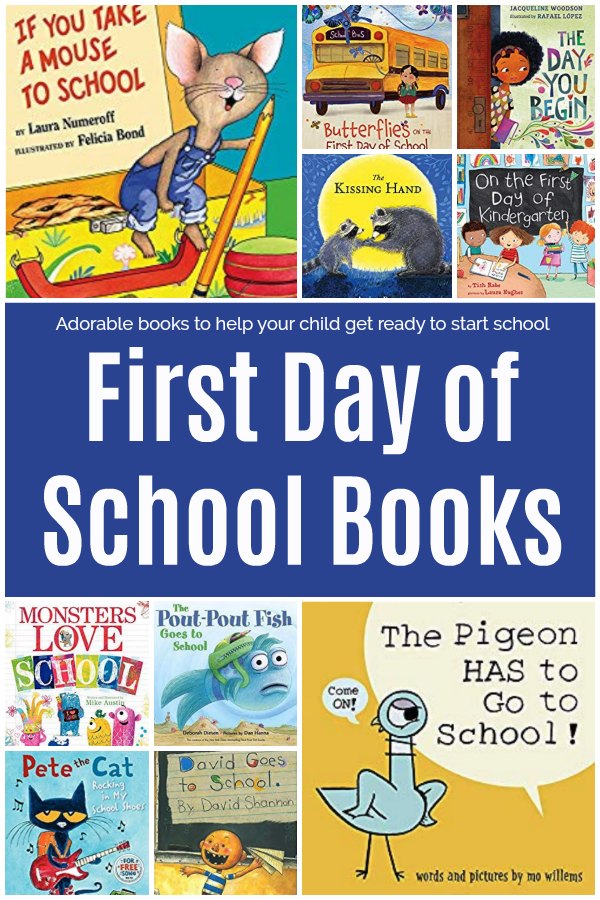 Disclosure: This post contains affiliate links for easy shopping on Amazon. CLICK ON the images of each book to learn more and BUY.
First Day of School Books for Kids
Grab this back to school book list and get ready for your child's first day of school.
Here's our favorite books…
Some of these back to school stories I've read with my Kindergarten students for the past 20+ years. However many are new authors and new characters that your kids will grow to love time and time again. This is such a special time in your child's life and this list highlights the best First Day of School books to prepare for a memorable school year.
Looking for more themed book lists? Visit our Virtual Book Club for Kids
Miss Bindergarten Gets Ready for Kindergarten by Joseph Slate
It's the first day of kindergarten and Miss Bindergarten is hard at work getting the classroom ready for her twenty-six new students. Each has a special name and animal that represents the alphabet letters with a colorful and rhyming storybook for all Kindergarten children.
This School Year Will Be the BEST! by Kay Winters
In this story, classmates are asked to share what they would most like to happen in the upcoming year. Some kids' hopes are familiar while others are off-the-wall. Whether it's looking good on picture day or skateboarding at school, everyone's wishes are shown in adorably exaggerated illustrations. As the first day arrives, there can be no doubt—this school year will definitely be the best!
Best Books About Starting School
You can help your child get ready for school by reading a few of these adorable books about the First Day of School. They open up conversations for discussing the classroom, the school, their new routine, the teacher and even their classmates.
On the First Day of Kindergarten by Trish Rabe
There's so much to do on the first day of kindergarten. From making new friends to jumping rope in gym to riding the bus to school. The stories explore a lot of firsts with your child including saying good-bye to Mom and Dad when the school bus pulls up. Perfect for nervous and excited kids about to go to kindergarten. It's a pretty cool place to be!
The Night Before Kindergarten by Natasha Wig
It's the first day of school! Join the kids as they prepare for kindergarten, packing school supplies, posing for pictures, and the hardest part of all—saying good-bye to Mom and Dad. Perfect for parents to read as you're getting ready to start for your special school year off.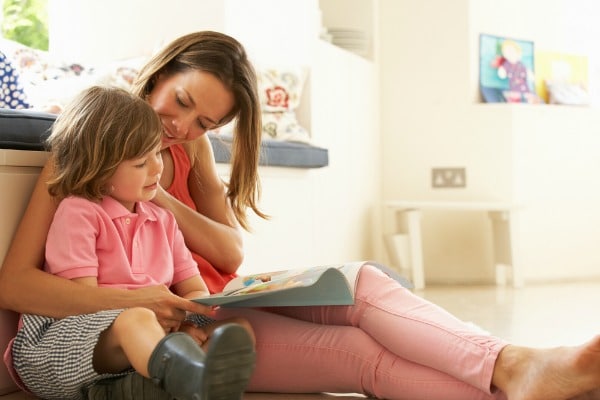 David Goes To School by David Shannon
David keeps his teacher busy with her hands full! From running in the halls to chewing gum in class, David's days at school may have a little bit of trouble in them but they are sure to bring a smile to readers. A great book to take about the rules at school with.
ABC Ready for School: An Alphabet of Social Skills by Celeste Delaney
C is for cooperate. G is for grow. P is for play! This friendly alphabet book helps young children explore a variety of skills related to school readiness. Kids preparing for school will learn social skills from A to Z. The adorable illustrations bring the skills to life with encouraging scenes of fun and learning in the classroom, on the playground, and more.
Books to Ease First Day of School Jitters
At the beginning of school many children and parents experiences some jitters and fears that everything will be ok. The following books are perfect for just this situation and help your child through these anxieties and help easy the first day of school jitters.
The Day You Begin by Jacqueline Woodson
The award winning lyrical text and colorful art carries the story that we all feel like outsiders sometimes-and how brave it is that we go forth anyway. There are many reasons to feel different through this heartening book about finding courage to connect, even when you feel scared and alone.
Butterflies on the First Day of School by Annie Silvestro
Meet Rosie, a brand-new student who has butterflies in her stomach. She can't wait to start kindergarten. She's had her pencils sharpened and her backpack ready for weeks. However on the night before the big day, her tummy hurts. Rosie's mom reassures her that it's just butterflies in her belly, and she'll feel better soon. Much to her surprise, when Rosie says hello to a new friend on the bus, a butterfly flies out of her mouth! As the day goes on, Rosie frees all her butterflies, and even helps another shy student let go of hers, too.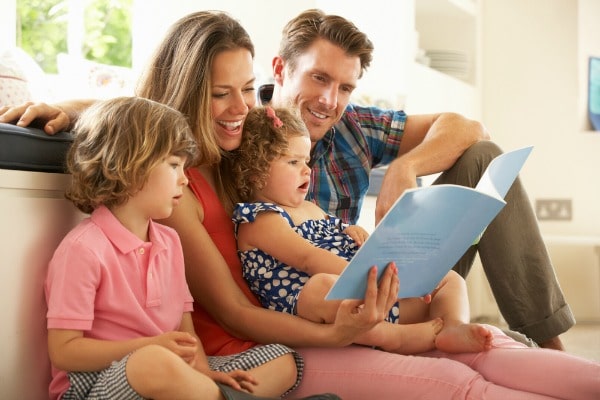 Mae's First Day of School by Kate Berube
As Mae's first day of school get closer she decides she is not going! She's feels that school is scary! She worries about the other kids don't like her and writing her name. And even what if she misses her mom? Mae's anxiety only gets worse as she walks to school. But then she meets Rosie and Ms. Pearl as readers see just how powerful friendships can be.
The Kissing Hand by Audrey Penn
As school is starting Chester Raccoon does not want to go. Mrs. Raccoon shares a family secret called the Kissing Hand to give him the reassurance of her love any time his world feels a little scary. This story is especially helpful for children experiencing times of separation and the worries that come along with it.
Back to School Books with Adorable Characters We Love
Head to school with some of your favorite characters in back to school books! From a special If You Give a Mouse to Pete the Cat and even the beloved Pigeon, each will be a special story to read together as you get ready for your first day of school.
If You Take a Mouse to School by Laura Numeroff
Head to school with this award winning series as you explore the various elements of going to school for the very first time. If you take a mouse to school, he'll ask you for your lunch box. When you give him your lunch box, he'll want a sandwich to go in it. Then he'll need a notebook and some pencils. He'll probably want to share your backpack, too.
Pete the Cat: Rocking in My School Shoes by James Dean
Pete the Cat discovers the library, the lunch room, the playground, and lots of other cool places at school in his school shoes. No matter where he goes, Pete never stops moving and grooving and singing his classic song…because it's all good.
Monsters Love School by Mike Austin
Summer is over, and now it's time for the biggest adventure of all…Monster School! These colorful monsters head to school for the first time as they explorer reading, writing and learning your monster history.
We Don't Eat Our Classmates by Ryan T. Higgins
It's the first day of school and Penelope Rex can't wait to meet her classmates. However, it's hard to make human friends when they're so darn delicious! That is, until she gets a taste of her own medicine and finds she may not be at the top of the food chain after all.
The Pigeon HAS to Go to School! by Mo Willems
Why does the Pigeon have to go to school? He already knows everything! And what if he doesn't like it? What if the teacher doesn't like him? What if he learns TOO MUCH!?! Mo Willems brings to life this beloved character for a special back to school book for kids.
The Pout-Pout Fish Goes to School by Deborah Diesen
Mr. Fish is nervously awaiting his first day of school, and he worries about writing his name, drawing shapes, and how to do math. In the story he's —reassured that school is the perfect place to learn about this new skills.
Here's a few more First Day of School Book suggestions from our favorite online book Friends:
For more book lists be sure to visit our Virtual Book Club for Kids
DID WE MISS ONE OF YOUR FAVORITES? What are your favorite first day of school books? We'd love to hear about them in the comments.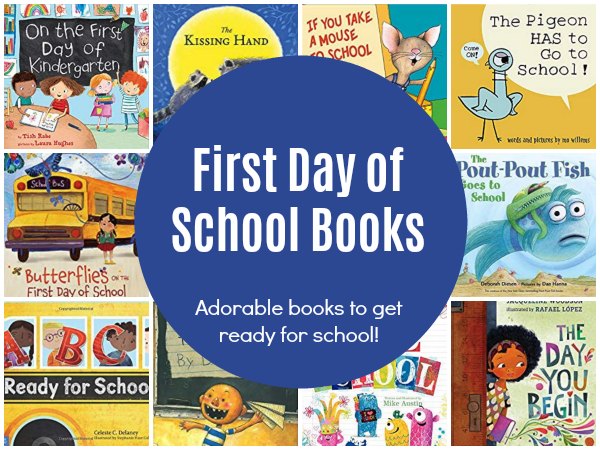 Here are a few more book suggestions as you begin school….
Additional First Day of School Ideas for Kids