We have friends who LOVE getting their monthly subscription box (for them and the kids). They have been telling me for years how awesome they are. It wasn't until we had the chance to review Kiwi Crates new Tinker Boxes, when I fell in love too. My kids get ecstatic about receiving crafts and activities in the mail. It adds a whole new level of excitement to learning.
We were just recently sent 2 months of Animal Trackers Club, a preschool kids activity box subscription for review. Find out more about this subscription box below.
Affiliate links included.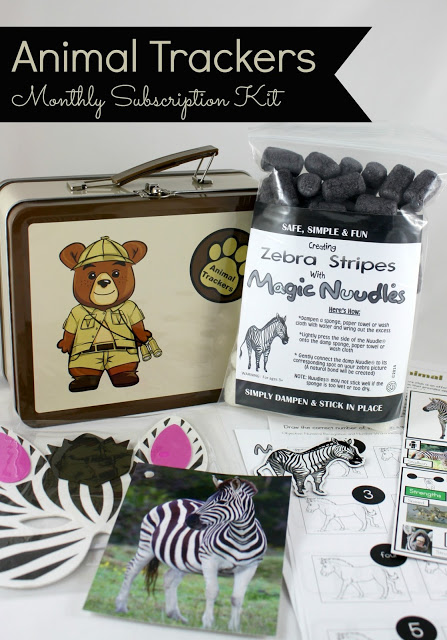 Animal Trackers Club Review | Kids Activities Delivered to Your Door
What is Animal Trackers Club?
Animal Trackers Club is a monthly subscription program for young children centered around the animal theme. Each delivery provides screen-free activities that get kids engaged in learning and discovering more about animals. It is perfect for busy families who want to enrich and extend their child's academic learning beyond traditional school day.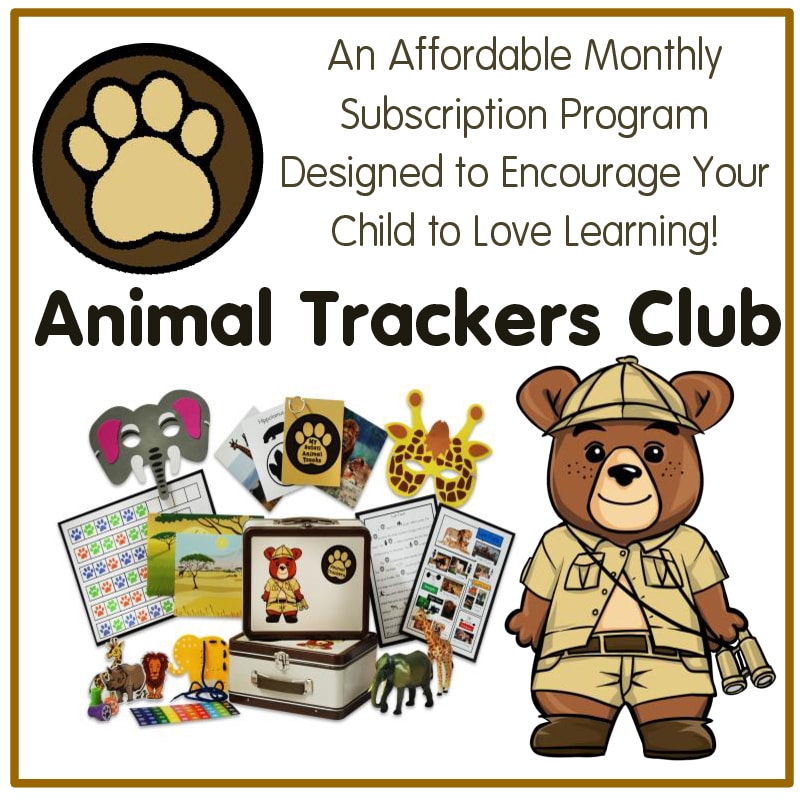 This program is specifically designed for preschoolers ages 3+.
Here is how my package looked before the kids got into it upon arrival.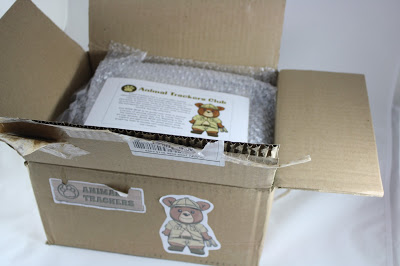 What do I get with Animal Trackers Club Subscription Box?
The First month your child will receive an introduction to the Animal Trackers Club
Animal Trackers Club Safari Lunchbox
African Savanna Information Card
Cover and Ring for the Safari Animal Photo Collection
Savanna Art Project
Savanna Animal Cards Activity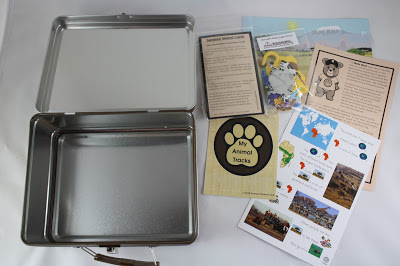 Every month during the subscription, your child will receive:
Animal Information Card
Animal Play Figure
Animal Foam Mask
Animal Magnet
Safari Animal Photo Card
Learning Activity
Art Project

Each subscription receives the same set of boxes, so it does not matter when you sign up, the boxes will be delivered in order.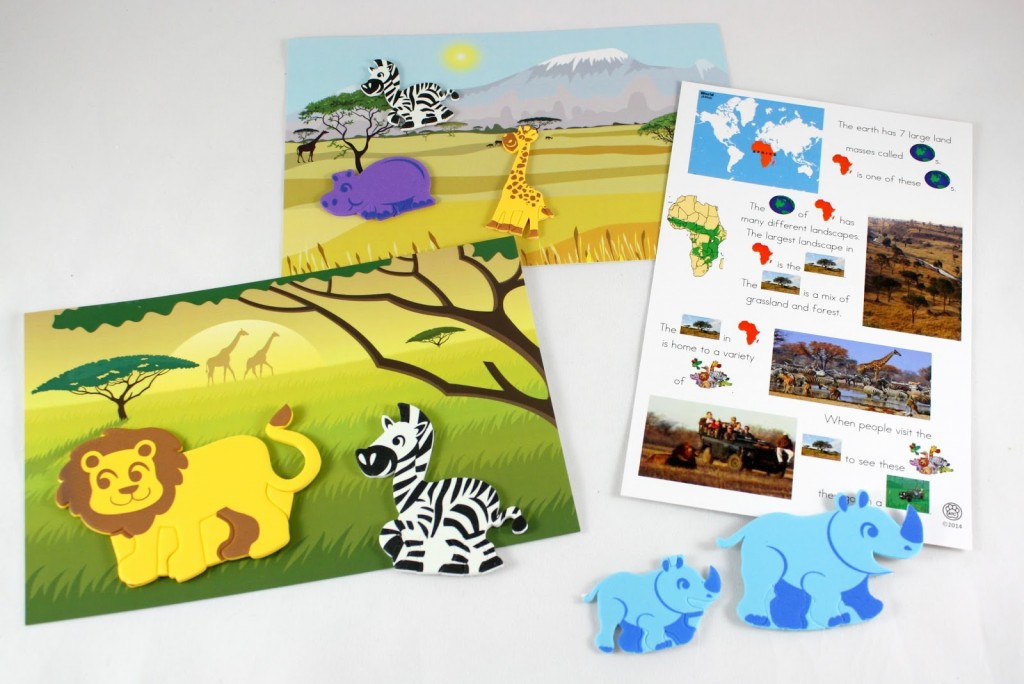 Sample Activity 1:

Savannah stickers and fact sheet.
My kids appreciated that there were enough stickers for everyone to participate.
Age appropriate.
Easy to assemble.
Learned a few facts.
Good for vocabulary development.
More than enough supplies for 1 child to do.
Activity could be easily extended for more play & learning.
We extended the learning by sticking some of the animals on craft sticks and put on a little puppet show.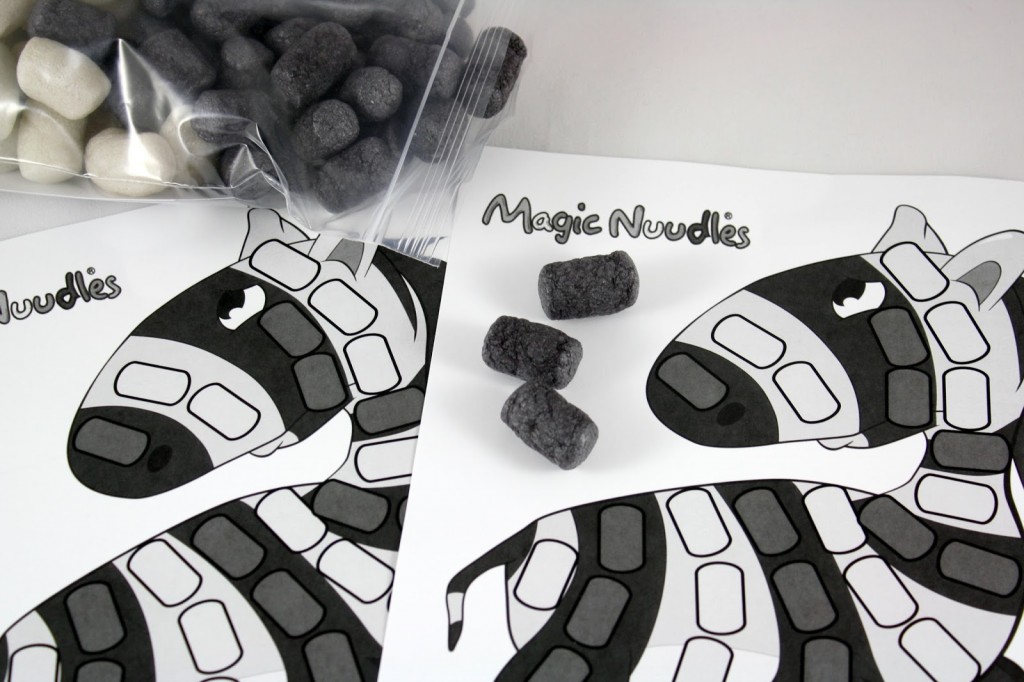 Sample Animal Trackers Activity 2: Magic Nuudles Zebra Craft
As a former kindergarten teacher, I love doing arts and crafts with my kids. I was pleasantly surprised that the Animal Trackers kit contained items that I have not yet done with my children. They saw these Magic Nuudles and were SO excited to try them. Pros to Animal Trackers Club: Animal Themed Monthly Subscription BoxCost: Currently Animal Trackers Club is one of the lowest price – highest value subscription boxes for kids. The current prices are: $11.95 / month, $36/ 3 months, $70/6 months, $135/12 months Plus $3.00 shipping per month.
*** There is a special SUMMER Special***
Animal Trackers Summer Adventure! 12 packages in 12 weeks for just $10 per week (plus shipping). Order by 5/31 / 2015 Deliveries begin first week of June! Select "Summer Special – 12 Weeks" subscription plan. This price does not include shipping for the animal trackers box, which is an additional $3 per box, bringing the total to $156 to be paid in full at the time of sign up.
Yes, a lot of money, but still less expensive than just one week of summer camp in our area.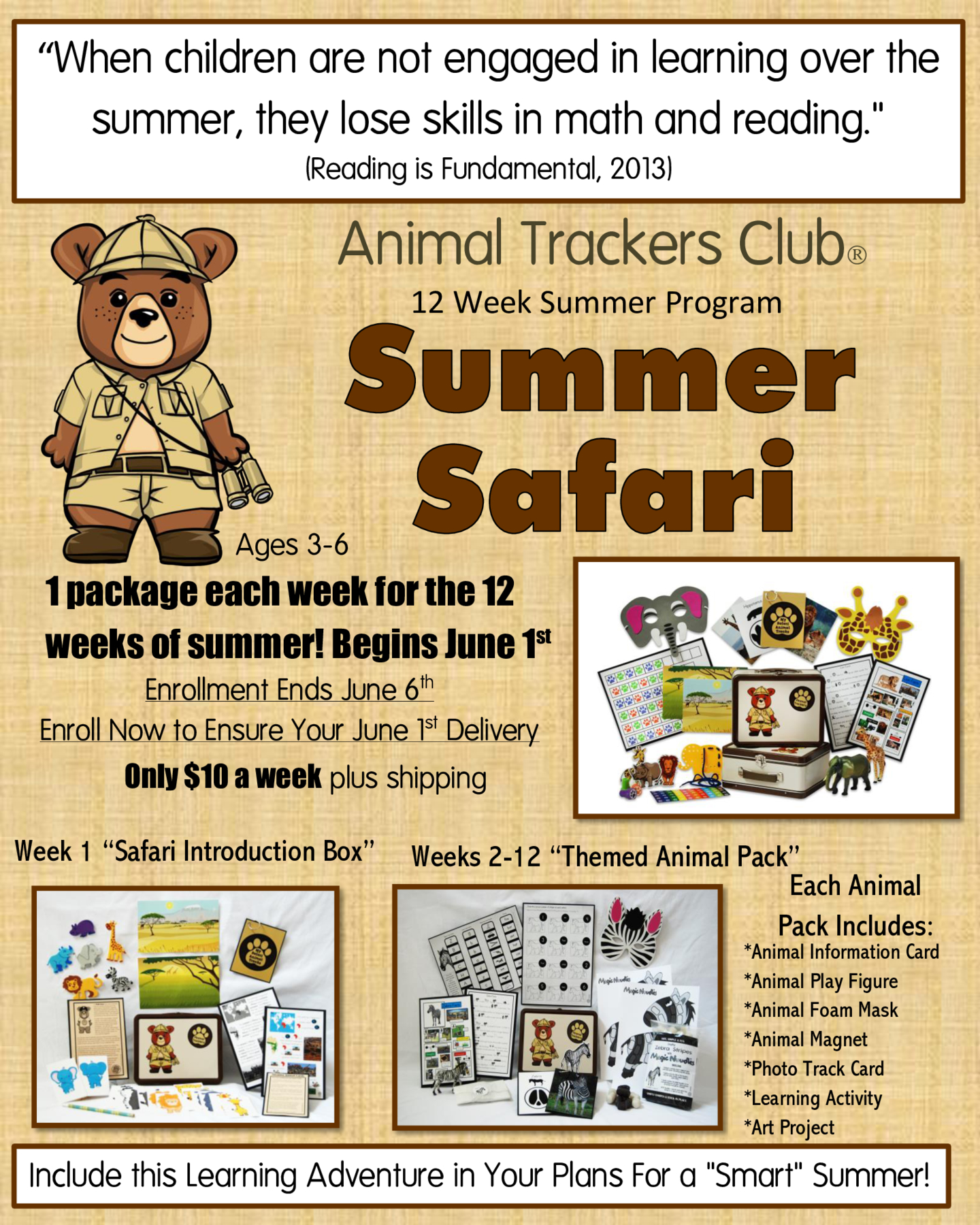 Activities Delivered to Your Door: The activities are ready to go and delivered to your door, making any subscription box great for the busy family.
Easy to Make The activities are relatively easy for kids to make on their own. I used them right away in the morning. I had the thought of spreading each animal activity out throughout the week, but my son had different ideas. He ended up having an animal themed morning of fun and learning.
Con to Space Scouts Monthly Science Kit: Space Themed Monthly Subscription Box
The activities are very product oriented
This means, the activities have a specific set of directions for a specific outcome. Although the activities sent were age appropriate and engaged my preschooler, I created a lot of activity extensions so that the projects could be used again or in a different way. I love when activities encourage out of the box thinking and think that there needs to be a mix or product oriented activities and open ended play.
Time engaged:
The time engaged per box will largely depend on the amount of parent extension. Each box took my 5 year old 30 minutes to complete.
As a Teacher and Mom to 3 – Would I Recommend Animal Trackers?
Yes!
Subscription kits are great for:
Children who love animals
Babysitters or childcare providers who are wondering how to keep the little ones busy.
Busy families who do not have time to search for purchasing supplies for learning activities.
Grandparents who want to do something special with their grandchildren.
Birthday gift alternatives for the kid who has everything!