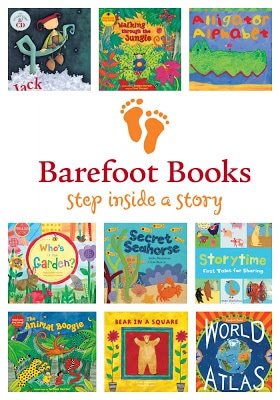 Have you heard about Barefoot Books?
For many years, actually 20 to be exact, I have admired bit by bit several special books, and year after year I started to notice they all had a similar feel to them. They were so bright, creative, inspiring and really drew the attention of my own children and also the attention of my students. I thought there must be something unique about these books and then I realized that they were all published by one publisher,
Barefoot Books!
Now with over 500 books, Barefoot Books is working to build a world-wide network of story lovers and imagination builders!
I invite you to step into their website where you will find a magical place, seriously. Take one look at their
Animated videos
and you will instantly discover a creative world of books that stand proud with the name of Barefoot Books! Once you're there you will find that you can even join their community and
Live Barefoot
. They have a
Barefoot Book Club
that you can join as well! Plus there are a several
Craft activities
that have been created to go along with their books.
You won't find these special books just anywhere. You actually will need to
Find an Ambassador
to purpose your books from.
Where can I find Barefoot Books?
Barefoot books are available on their website, through their grassroots community of independent home-based sellers known as Ambassadors, in their Studios in Concord, MA, and Oxford UK, in schools and libraries, and through carefully selected retail partners.
Special announcement: I've just signed up to become an Ambassador for Barefoot Books!
Even better news is that
you can too
! I'd love for you to take a look at Barefoot Books and learn how to
Become an Ambassador
yourself.
The Barefoot Books Ambassador Program is a grassroots, community-focused approach to bringing the company's award-winning, multicultural books and gifts to local families and schools. Ambassadors, who come from many walks of life and different backgrounds, run their own independent, home-based businesses selling Barefoot Books and offering their communities all kinds of simple, yet effective ways of supporting the imaginative development of children.
Anyone can join – Barefoot Books provides both hands-on and on-line training and support, we regular workshops and conferences that enable Ambassadors to play to their own creative strengths. Some become fantastic storytellers; some devise fabulous arts-and-crafts projects; some focus on sharing their own interests, translating imagination into action in all kinds of contexts: in schools, at farmers' markets, at cultural festivals, in local community centers, at home parties and in partnerships that they develop with non-profit organizations.
I'm amazed at the resources that Barefoot Books provides for Ambassadors through their website!
Comprehensive Compensation Plan
Supportive forum to get you started
Training Videos On Hand 24/7
Daily Training Emails the first month to get your business growing
Online Business Account for easy Online Purchases
Conference Calls And Recorded Calls available
Weekly Chats with other Ambassadors available
Awesome Kickstart Bonuses for your business
The Starter Kit is top quality, containing some of Barefoot Books best products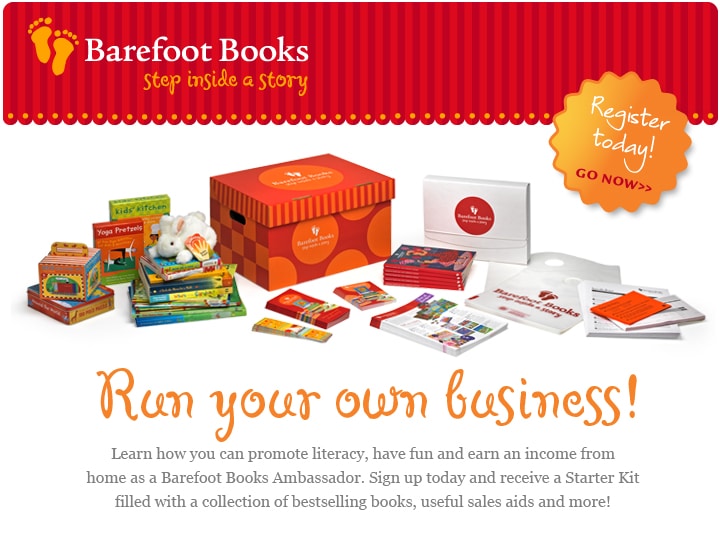 Once you join as an Ambassador you feel a personal connection with other Ambassadors and leaders at Barefoot Books. I encourage you to take a moment to explore Barefoot Books. More information is at

http://www.barefootbooks.com/sell-barefoot

. As you can see, Barefoot Books is like no other children's publishing company out there! Take a peek and explore!
Are you ready to go Barefoot?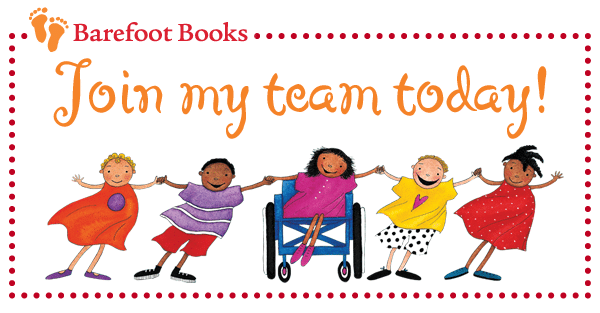 Disclosure:
Barefoot Books
i
s compensating me for this post, but all opinions in the post are 100% mine.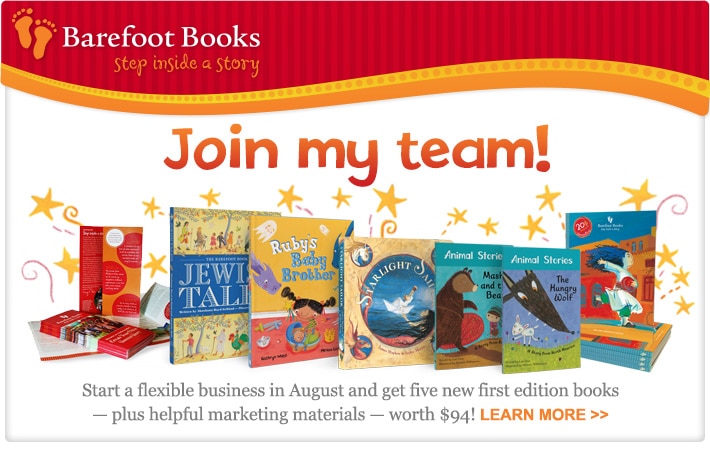 Connect with me on Google +