Here's our
Weekly Virtual Book Club for Kids
Book List for November and December!  Join us all month long with themed activities for preschoolers inspired by our book list for the holidays!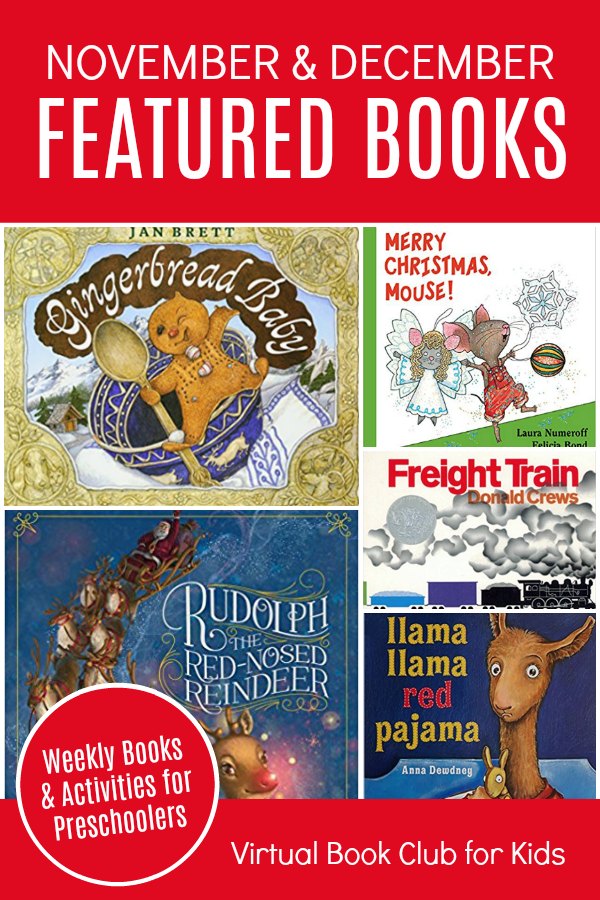 This post contains affiliate links to Amazon for easy shopping. Just click on the blue links to buy. 
There are just 5 books you'll need for November and December to join our
Weekly Virtual Book Club for Kids!
We're going with some favorite classics this round as we approach the holiday season.
Here's our picks for the book list!
Did you miss our Book List for September and October?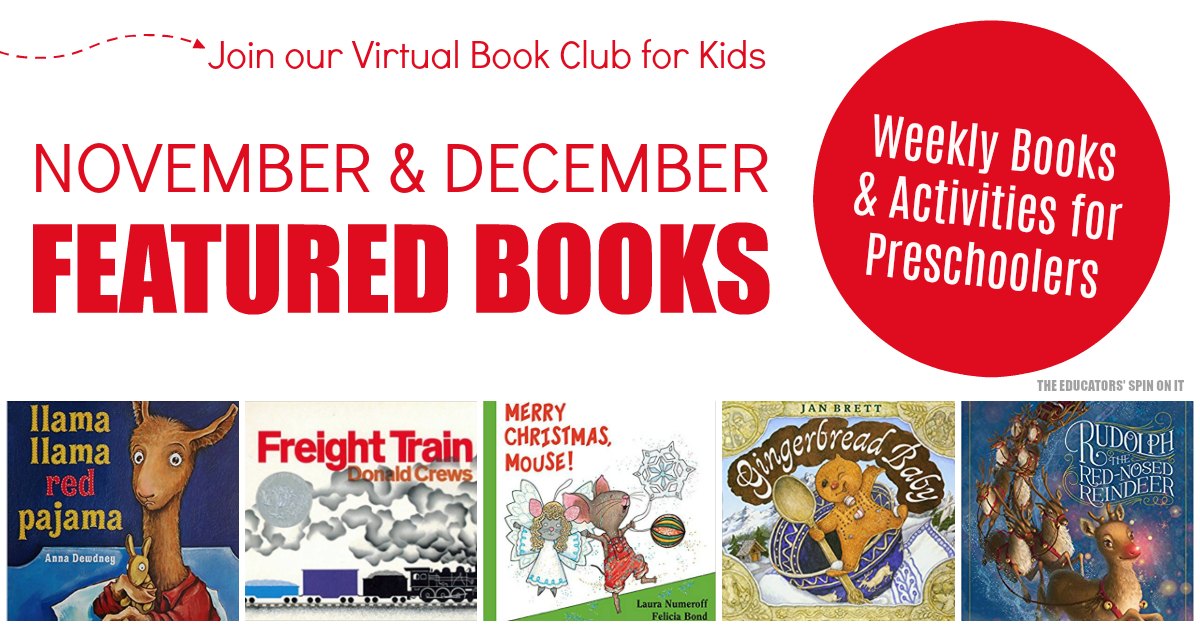 Book List for November and December
November 6
Theme: Bedtime
Book: Llama Llama Red Pajama by Anne Dewdney

Llama Llama Red Pajama
 by Anne Dewdney
November 13
Theme: Transportation
Book: Freight Train by Donald Crews

Freight Train by Donald Crews
November 20
BREAK
November 27
Theme: Ornaments
Book: Merry Christmas Mouse! by Laura Numeroff

Merry Christmas, Mouse! (If You Give…)
 by Laura Numeroff
December 4
Theme: Gingerbread
Book: Gingerbread Baby by Jan Brett

Gingerbread Baby
 by Jan Brett
December 11
Theme: Reindeer
Book: Rudolph the Red-Nosed Reindeer

Rudolph the Red-Nosed Reindeer: The Classic Story 
December 18
BREAK
December 25
BREAK
You can PRINT the BOOK LIST HERE to hang on the fridge to follow along with us!
Book Themed Activities for Preschoolers
Each week we've chosen a fun preschool theme to go along with this children's picture books so you can join along at home with your child. Click on the Theme to find the activities above.
Each activity will featured activities about basic learning skills for preschoolers.
Alphabet
Names
Pre-Writing
Numbers
Shapes
Colors
Fine Motor
Gross Motor
Cooking
Science
Sensory
Sign up for our Book Newsletter to have each Themed Book Activities sent to you to join along!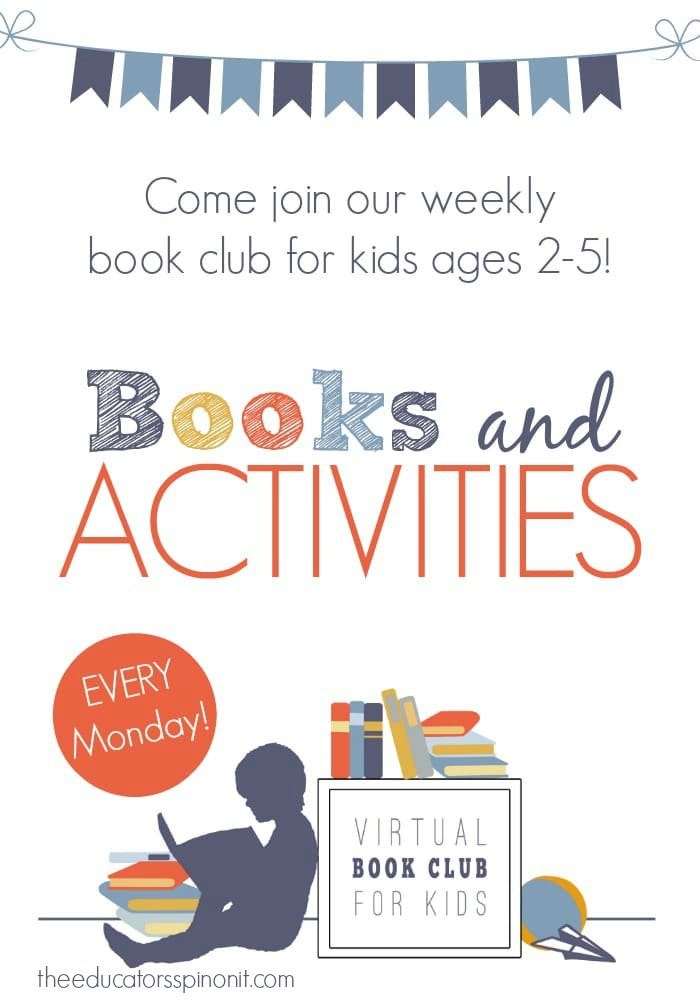 We'll be sharing new themed activities and some of our favorites in our Private VBC Facebook Group!  Come join 7500 Moms, Grandparents and Preschool Teachers as we share photos and ideas of what to do with each of these books!  Click here to join now.
 Leave a comment below and let us know if you're joining the BOOK FUN!