Preparing for Kindergarten is a high priority for parents. Here are a few tips for providing hands on activities that build upon your child's natural curiosity and fosters their Kindergarten Readiness skills.
This is a sponsored post written by me on behalf of Dilly's Tree House. All opinions are 100% mine.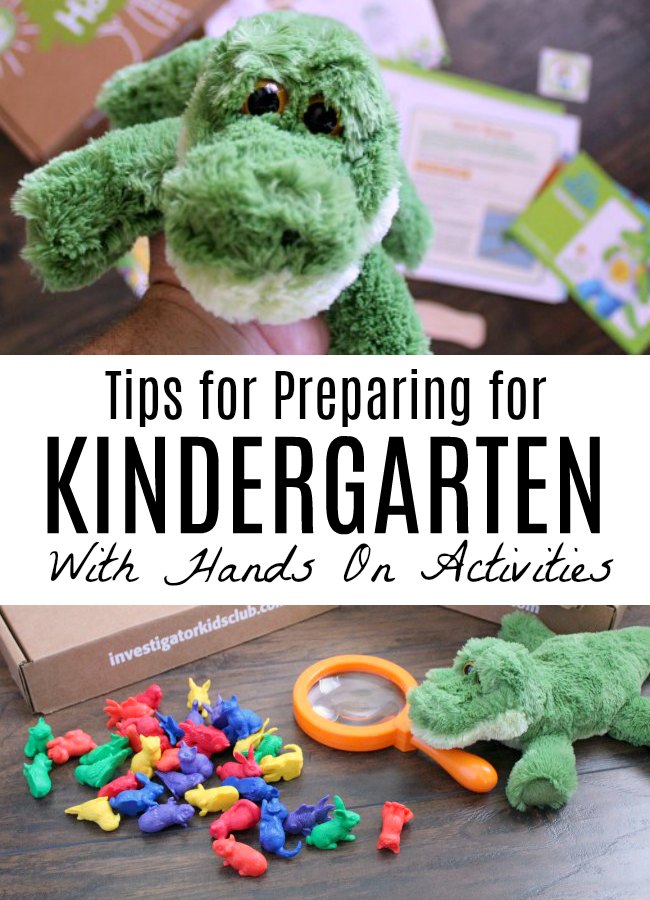 Preparing for Kindergarten 
It happens as your sweet little baby turns from a toddler to a preschooler you realize that Kindergarten will happen soon and you wonder what does my child need to know for Kindergarten. You begin to research online for a Pre-K learning system and to see if there's some secret to getting ready for Kindergarten and the truth it there's no one way to prepare them for Kindergarten but there are lots of right ways to get them on the path to success.

How Can I Prepare My Child for Kindergarten?
The honest answer is to provide them with opportunities to explore, play, read, move and foster a love of learning. There's a reason we use the terms PLAY. MAKE. LEARN. GO. often at The Educators' Spin On It with our Preschool Activities.  It's the cycle of learning that we feel supports our children best as your start getting ready for Kindergarten.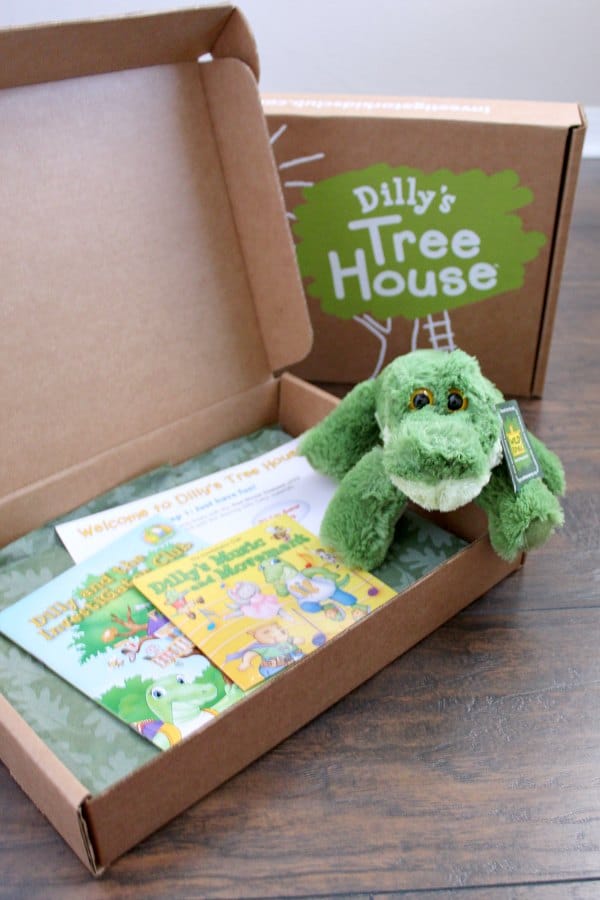 What Does "Kindergarten Readiness" Mean?
There are some core learning concepts your child needs to practice frequently before Kindergarten to help with their Kindergarten Readiness Skills. Throughout your child's weekly schedule they should experience activities focused on…
Writing
Letter Recognition
Beginning Sounds
Number Recognition and Counting
Shapes and Colors
Fine Motor Skills
Cutting
Reading Readiness
Attention and Following Directions
Social Skills
We believe that kids learn best through play and exploration. I love that Dilly's Tree House focuses quite a bit on STEM Concepts to help better prepare our children for their futures too! Part of getting ready for Kindergarten is to find ways to ignite a love of learning with your child when it's most important.
The best moments of learning are when you can build upon children's natural curiosity about the world and their place in it.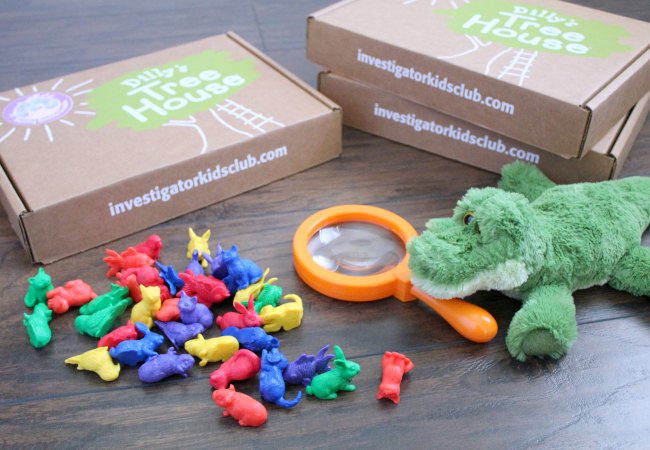 This "Purposeful Inquiry," is the heart of Dilly's Tree House, awakens the scientist and the explorer in every child.
I'm excited to share with you about it and how in their subscription box program children learn to use their senses, ask questions, and find answers in a supportive, print-rich environment.
My daughter, who's 6, reviewed this program with me and my nieces who are ages 2 and 4, we all have a blast learning and connecting with the characters together. I love that if you have siblings there's an option to order the extra pieces needed.
Plus… How can you now LOVE this alligator which comes in your first box set! The kids instantly connected and embraced exploring their world.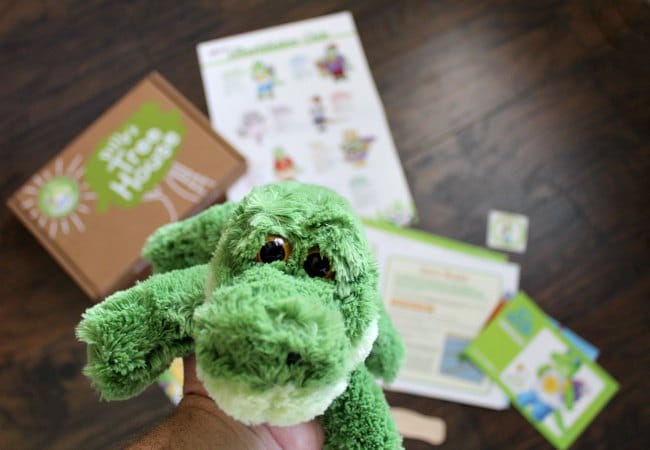 Dilly's Tree House Box Subscription
Dilly's Tree House is a 7-month series of stories and activities that lead parents and children through fun and thoughtful social emotional learning experiences.
Dilly's Tree House helps kids develop kindergarten readiness skills, such as vocabulary, numbers, letters, shapes, and colors, but our vision is much greater than that. They focus on growing superheroes because they believe that all children, regardless of their backgrounds or circumstances, have within them a unique set of strengths and abilities that can launch them to a lifetime of success.
Dilly's Tree House mission is to help boys and girls discover and build their own powers.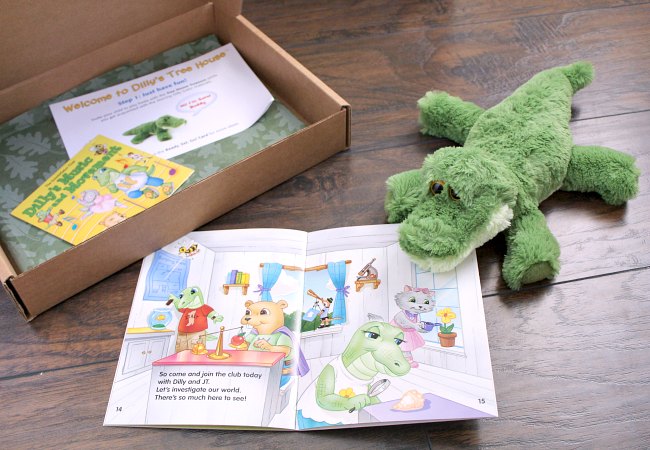 Each of the 7 Boxes that are mailed to you have an adorable story book and a main character and focus highlighted each time. You can see below the InvestiGator Club Members on the poster that your child will learn to love and grow with.
The first box also comes with a Music CD with new songs and familiar songs that your child will love singing along with as they build their language skills.
Every box has a hands on activity that your child can use over and over again and they work on their Kindergarten Readiness skills.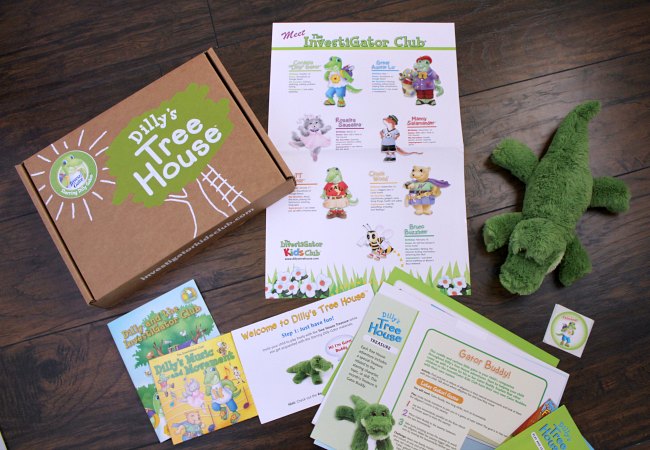 What you'll find in every box:
Simple 10-15 minute activities for preschoolers and their families
Curiosity, exploration, and intellectual discovery through play
Award-winning and educator approved stories and characters
STEM, culture, the arts, literacy, language, social-emotional skills
Ideas for indoor and outdoor active play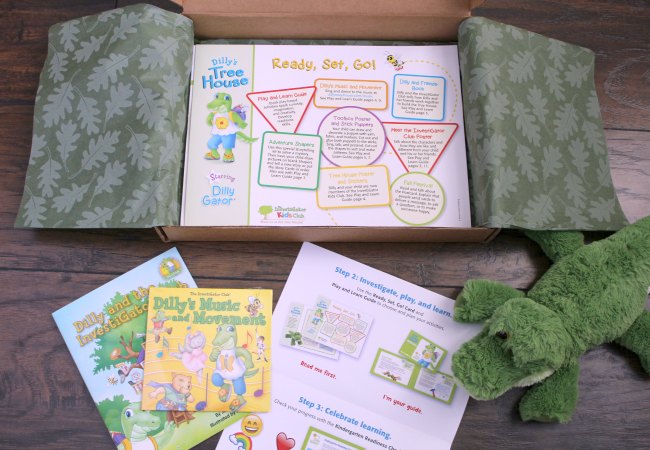 During your short lessons you will cover readiness skills in literacy, oral language, social studies, STEM, music, art, and physical and social-emotional development all area needed to get ready for Kindergarten success!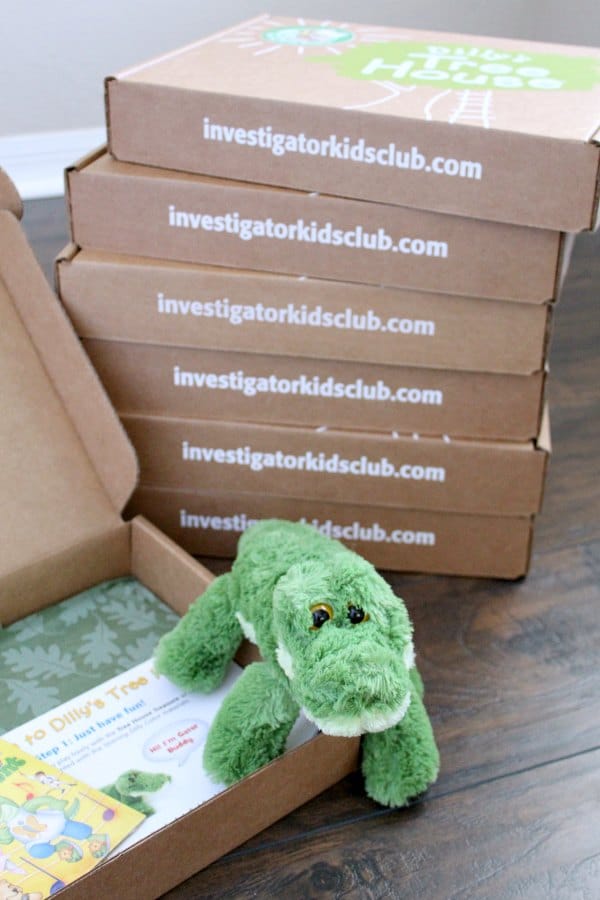 Are you ready to help your child prepare for Kindergarten with Dilly's Tree House Here's how you can get started below!
Dilly's Tree House Box Subscription Set is Available for a 
OR
Research-based activities and components in Dilly's Tree House give families the tools they need to get kids ready for Kindergarten by building essential cognitive, social-emotional, creativity, and physical skills. Get started today!
What is your biggest concern about getting your child ready for Kindergarten?