Learn about racing camels as you create this Camel Race STEAM Activity with your child. Discover this tradition in world culture through a storybook inspired by the lives of the Turkana people of north-west Kenya.
Here's how we made this Camel Race STEAM Activity…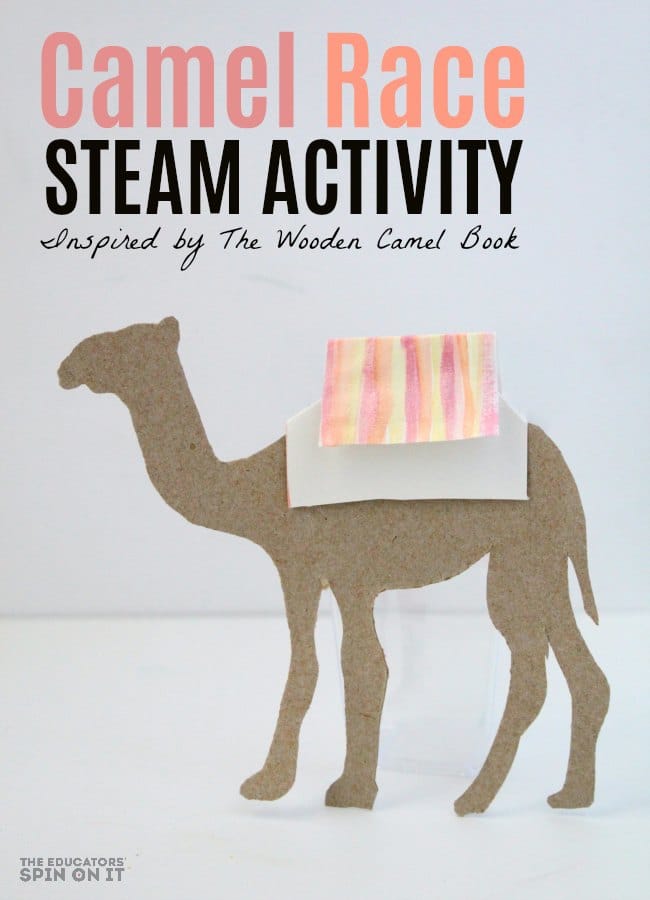 Disclosure: I received a complimentary review copy of The Wooden Camel, all opinions expressed are my own and I did not receive compensation for this post.
Books have the ability to take you places all around the world. We received a copy of The Wooden Camel
as a cohost of the Multicultural Children's Book Day. At first glance the cover of this book, the inviting warm colors and movement, make you want to immediately open to explore why the by and a camel could be running through the sands of Kenya.
As you open the beautifully illustrated picture book, you'll discover far more than just camel racing but a story of learning the value of family, hope and dreams.
Did you print your #ReadYourWorld bookmark and coloring sheet?
The Wooden Camel Book Review
In this diverse children's picture book the main character Etaba dreams about racing camels. He thinks it will feel like flying. His brothers and sisters make fun of him. They say he's too small to race camels.
But with the price of water rising, Etabo's father must sell the camels, and his siblings must find work. What will Etabo do now? From acclaimed Kenyan filmmaker Wanuri Kahiu and Italian illustrator Manuela Adreani, this story of love and hope centers on the inspiring Turkana people of northwest Kenya. Told with gentleness and humor, it is a universal story about keeping one's dreams alive.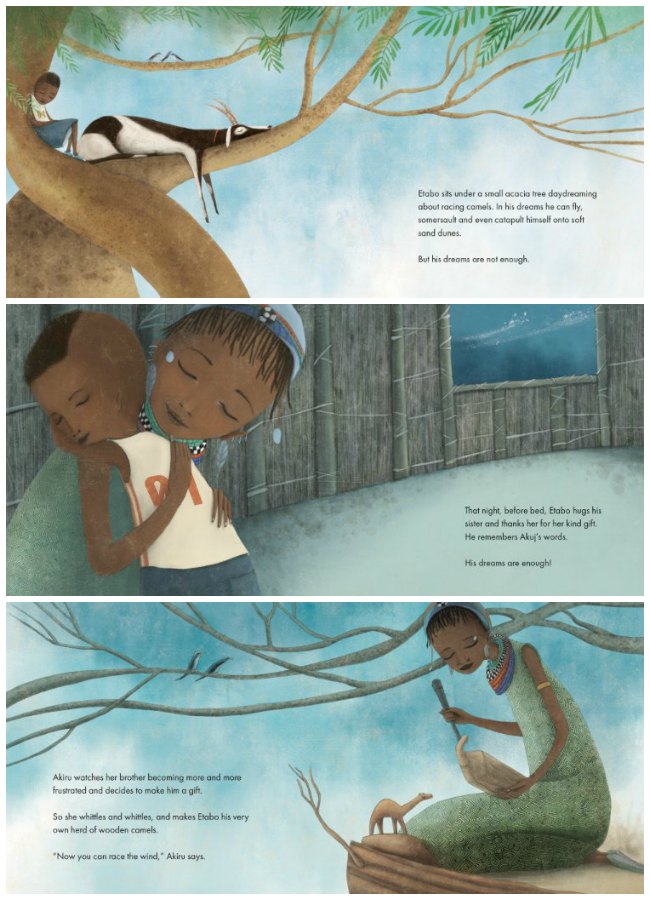 My favorite part in The Wooden Camel
is when when Etabo asks Akug the Sky God for help, Akuj says: "YOUR DREAMS ARE ENOUGH."
This book is published by Lantana Publishing who's mission is…. Because ALL children deserve to see themselves in the books they read. The Wooden Camel is a beautiful example of just why we need more children's books depicting African life and communities.

Learning About Camel Racing
After reading the story a few times my children were inspired to learn a bit more about the Turkana Tribe in Kenya. We pulled out our globe to see where is was in the world and what was nearby in the region. They then wanted to learn a bit more about camel racing and it's popularity in the world and specifically in that region. I love when storybook inspired you to learn more about culture in our world.
"Camels are customarily used as a means of transportation and are reared for their meat, milk, and hides. Camel racing is as old as history itself. On the Arabian Peninsula, the native habitat of the dromedary, it can be traced to at least the early Islamic period, in the 7th century CE. Although traditionally overshadowed by horse racing in that region—the peninsula is home to the Arabian horse—the racing of camels was long a folk sport practiced by the local population at social gatherings and festivals."
Source Britannica.com
Here's how to make your own camels inspired by this book!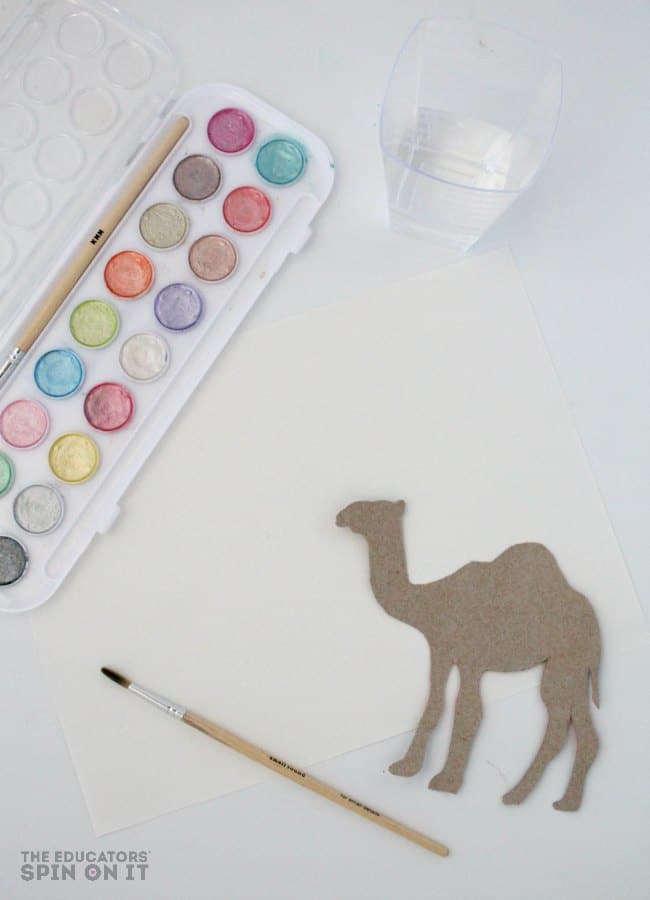 Camel Race STEAM Activity for Kids
We thought it might be fun to see if we could make our very own camels just like his sister does in the story. The challenge was to see if we could make them RACE too! Here's how to make your own camel to race with a friend or sibling!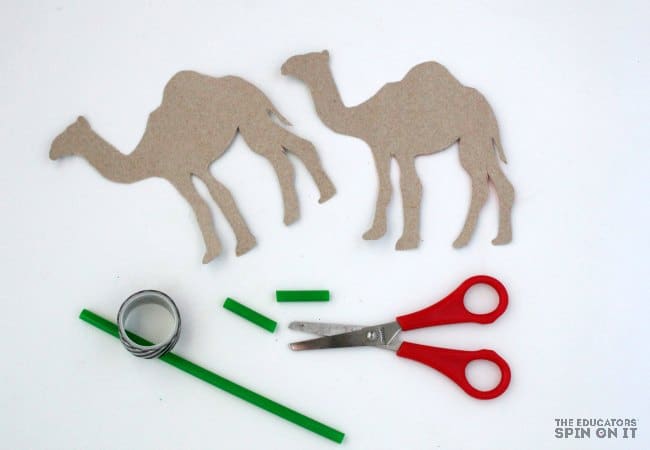 Materials for Camel Race STEAM Activity
Recycled Cardboard
Straw
scissors
tape
ribbon
watercolors
white paper
pencil

Direction for Camel Race STEAM Activity
1. Make an outline of a camel on the cardboard to cut out several camels to race. We used this camel template. You can have your child just trace the camel multiple times.
2. Use water colors to create a pattern for a blanket for a riding pad to sit on top of your camel. The saddles for camel racing are unique, you want to make yours stand out against your competitor. We research the textiles and fabrics of the Turkana people to be inspired. We also discovered what the camel racing saddles looked like in Kenya.
Our white paper represented the leather saddle and then the colors paper represented the decorative element. For older kids you could challenge them to make the stick saddle as well.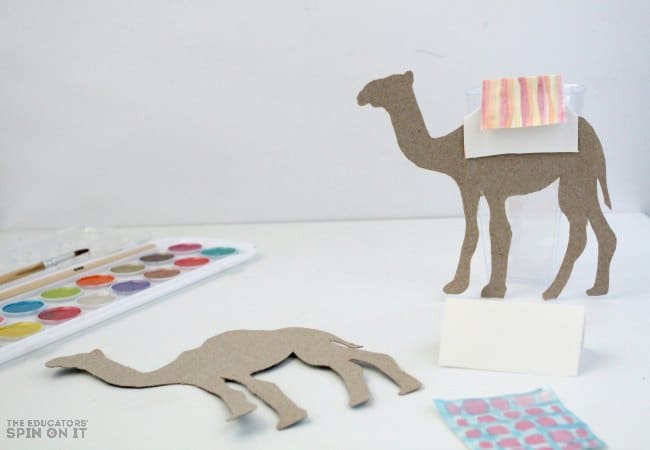 3. Cut out the shape of the saddle and tape it onto the cardboard camel, one on top of the other. Take the time to talk about how hard it must be to sit on a camel that's racing.
4. Next you can attach a cut portion of the straw onto the back of the camel to allow it to race. This portion is where the engineering element comes into the learning challenge for child.
Allow the opportunity to be creative to see where the best placement is for the fastest camel racer.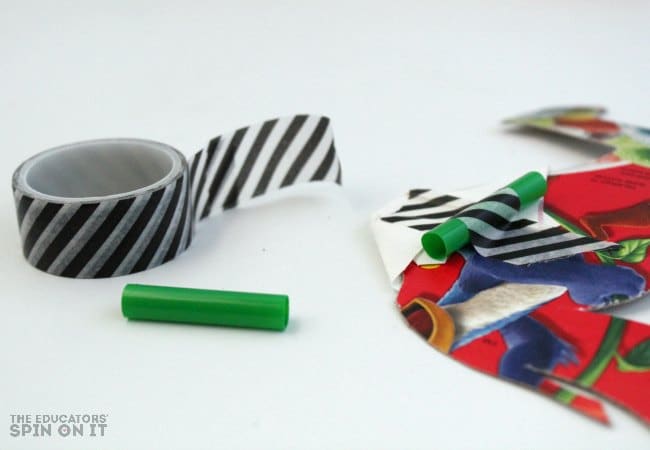 Once you've done that it's time to RACE!
STEAM CHALLENGE: How to Race Your Camel
Have each player place their camel onto a string the same length as each other. We attached our string to a door frame and to another location in the room, which was a chair for us but it can me anything as long as it's stable enough for the camel to race.

Move all of the camels to the very top on the string, one string per racer and then have an official caller who shouts READY SET GO! Then release your camel into the camel race and see if reaches the bottom on their race track (string) first!
Add some more challenges to it by asking the to place their straws in different location to see if it makes their camel race faster or slower. If you have a heavier saddle does it change? A lighter saddle?
There are so many elements to the mix as you compete in the camel race again and again.
Here's a few videos to learn more about camel racing with your child.
Video's of Camel Racing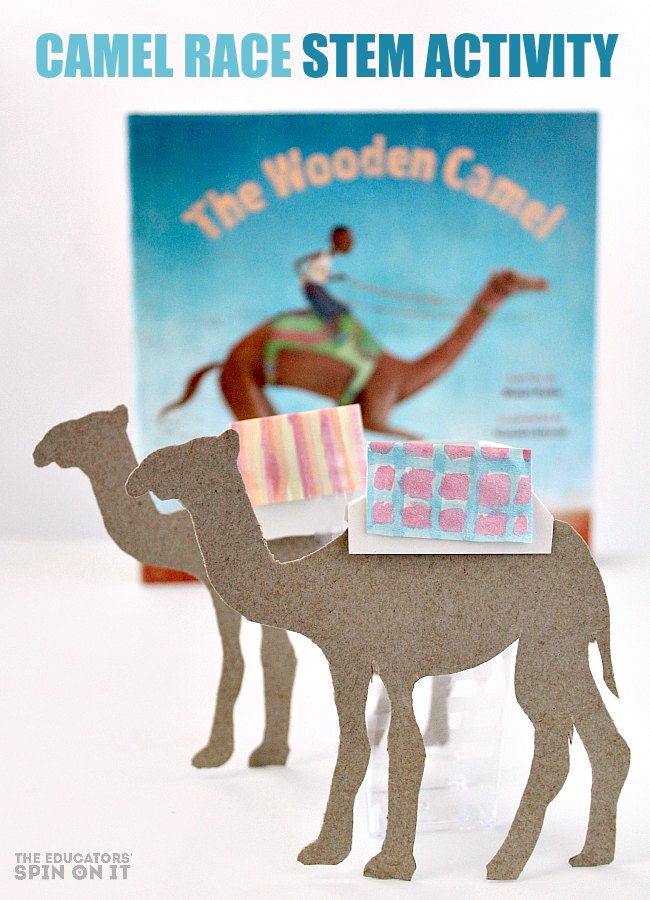 Camel Themed Toys for Book Basket
One thing that I love doing is creating a book basket that coordinates with the stories that we're reading. Here are a few items that would be perfect for the story The Wooden Camel
.
Looking forward to see you at the Multicultural Children's Book Day on January 27th.
Click here to see more activities and book reviews inspired by Multicultural Books!
What book would you like to see us share an activity with next?
BUY The Wooden Camel HERE
by Wanuri Kahiu