Fun and easy activities for raising global kids! Our site features a large resource of kids activities about the world. Through recipes, art, books and more explore the world with your child in your home.
We believe in the power of raising globally aware children and we make a point to allow our children to experience other cultures with food, art, crafts, music, geography, presentations, and more.  In addition to raising globally aware children, both of our families have chosen to raise our children to be bilingual speakers of another language.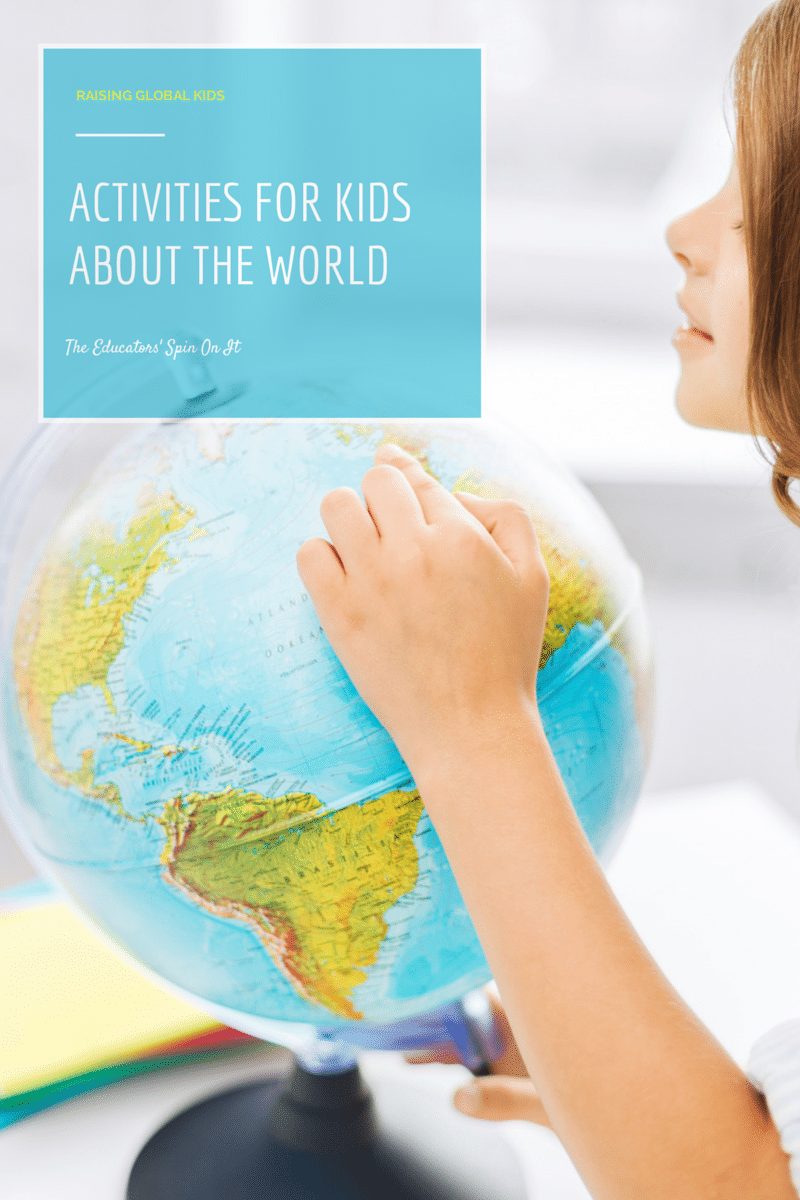 Cultural Topics and Educational Activities for Kids
Here at The Educators' Spin On It we address many cultural topics and educational activities that can be adapted to the language you speak with your child.  Although we are experts in Russian and Indian culture, we also teach our children about many other countries and languages as well.  Whether you want to learn more about our cultures to teach your children or are interested in raising bilingual kids too – we hope you are inspired!
Around the World in 12 Dishes Series
Get ready to Cook Around World with your Kids! Check out our recipes and activities for kids. Includes printable Passport and Placemats for each country.
Resources for Raising Global Kids
Multicultural Books for Kids
Building Your Diverse Bookshelf One Theme at a Time:
Activities for kids of all ages by Amanda Boyarshinov
LOVE Diverse Books Theme:Family

LOVE Diverse BooksTheme: Harvest

Love Diverse Books Theme Gratitude:

For more tips on building a diverse bookshelf click here.
RUSSIA Activities for Kids
Amanda's husband is from Russia.  She shares ways that she is raising her kids to learn about their diverse background.  She includes tips on learning Russian as a second language.