Exploring history while camping can be such fun! As kids get a little older one element you begin to add is learning about the area you are visiting. One thing we've discovered while traveling Florida is the amount of history your child is able to discover near the beaches.
One special beach that we enjoy the most is St. Augustine Beach. We excited to discover that KOA was located there just 3/4 mile from the beach.
We decided to discover "What's Behind the Yellow Sign" and book our first stay at KOA Kampgrounds.
This is a sponsored post by KOA Kampground and Trekaroo, all opinions expressed are my own.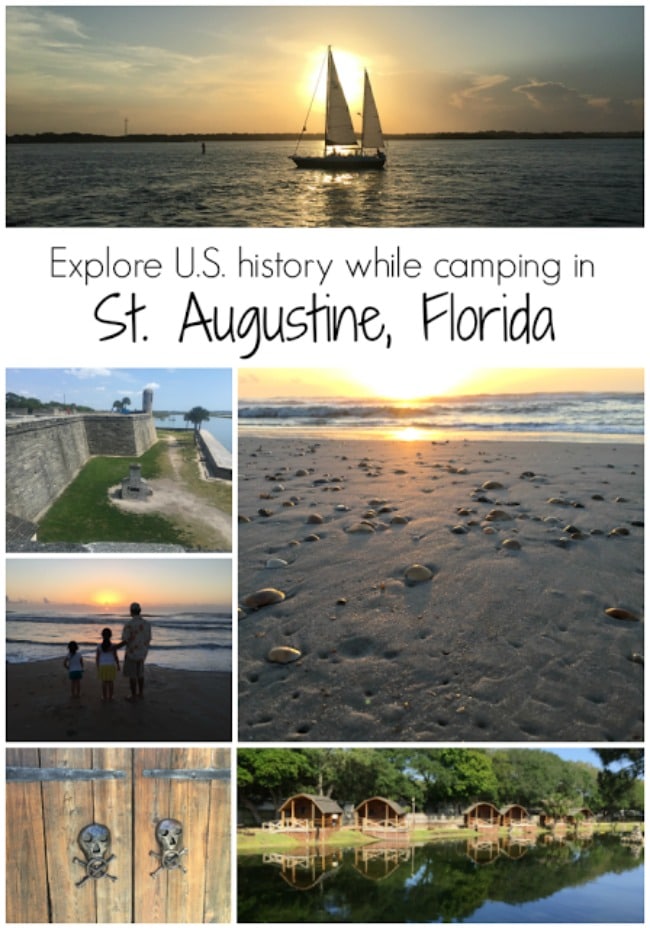 Learning about History at Florida Beaches
Florida is packed full with history with its beaches up and down the coast line and one of the most famous places is St. Augustine Florida, the oldest city in the United States of America. In fact they are getting ready to celebrate their 450th Anniversary.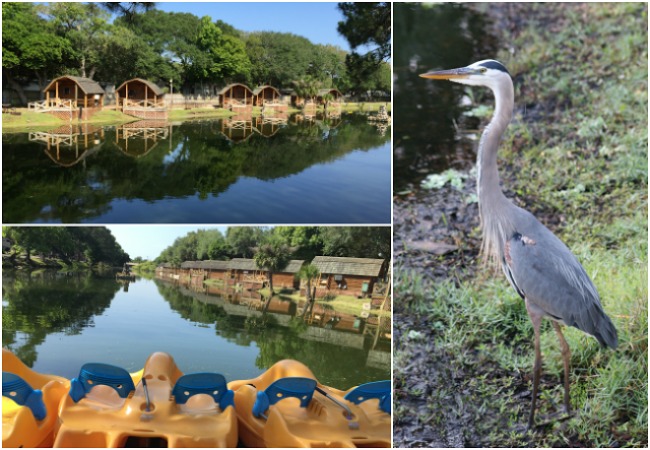 We took our family to St. Augustine for two nights to enjoy the KOA campground and explore the city in way that we've never done before. Typically we've always done day trips there from where we live. While researching our family adventure about the campground I was impressed that they have so many resources available on their website.
KOA even sent us a reminder as we were getting ready for the trip with things to pack and how to prepare for camping. I can imagine as a first time camper, like our family, this is quite helpful as well as the app that they've created for campers.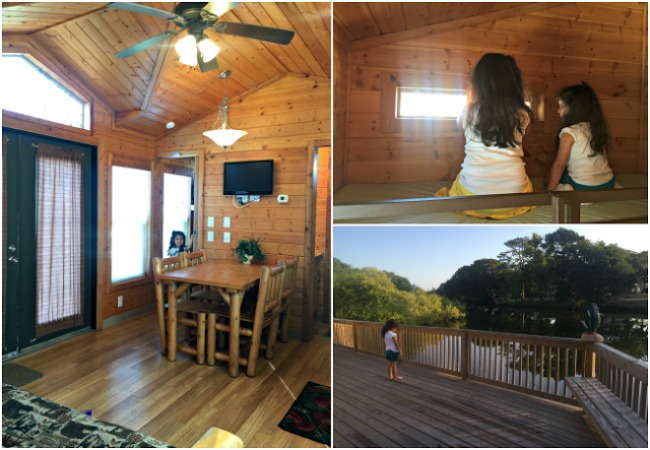 Learning About History While Camping at St. Augustine Beach
The #1 spot to start your Adventure into History is the St. Augustine Fort called Castillo de San Marcos .
Castillo de San Marcos is the oldest masonry fort in the continental U.S. Originally constructed by the Spanish between 1672 – 1695 with major modifications from 1738 – 1756. Later, the British, Spanish and Americans all made changes to the Castillo before it was finally retired as an active fortification in 1900.
There are more areas in St. Augustine as well that we plan to visit on our next trip there they are Fort Mantanzas National Monument and Fort Mose Historic State Park .
One of the easiest ways to get our town is to either park at the Visitors Center Parking Garage or spent a little and enjoy the Old Town Trolley Tours.
Thanks to the Florida Historic Coast we were provided complimentary media passes to use the tour bus and visit the main attractions in St. Augustine to share with you. The KOA General store even sold tickets for the Old Town Trolley.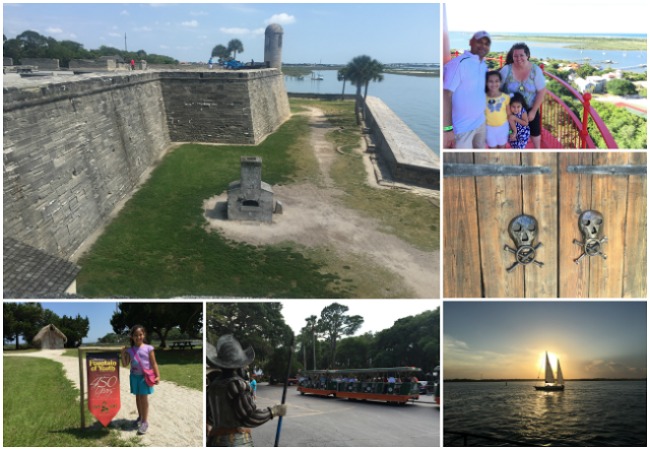 St. Augustine Tourist Attractions
Here are some of our favorite places we to visited in St. Augustine to learn about US history. There are so many to choose from!
Look for a feature next week of St. Augustine with details on each location we visited!

St. Augustine Beach KOA Kampground
The deluxe cabin has a deck looking over onto the lake. The lake it is filled with wildlife including some turtles, fish, ducks and cranes. We took a few walks around the fishpond and observed so many different kids of birds.
There were even paddle boats available to rent. The kids enjoyed observing the turtles the most while we were there. In fact of all the things we did that was their favorite.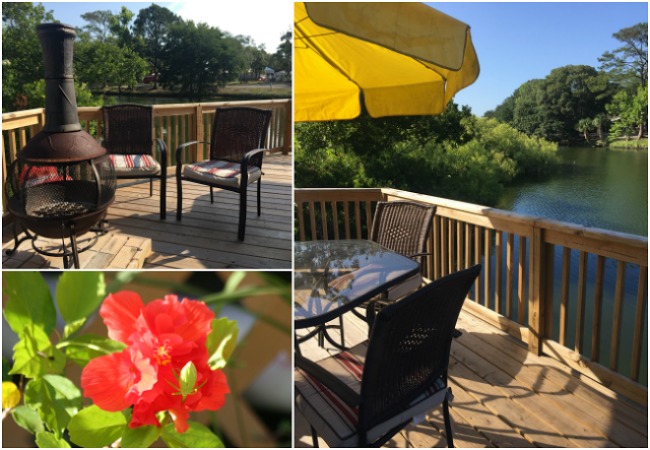 The deck itself was it's own escape for the adults with a gas barbecue and table and chairs with an umbrella to make picnicking fun.
My only wish was that we booked our trip in the cooler months to enjoy the fire pit, makes me want to return again in the winter in Florida because it would be amazing with the kids to do Smore's out by the fire.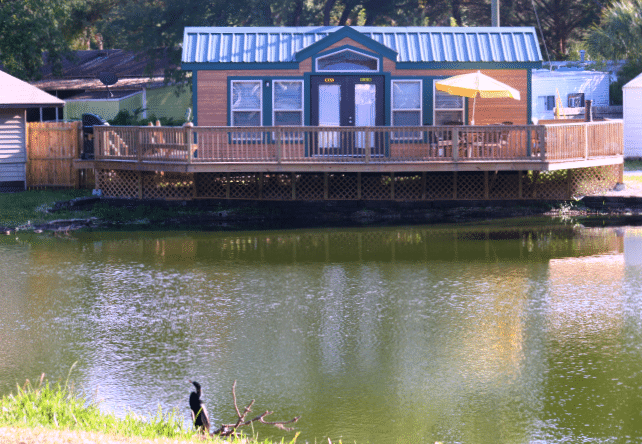 I must confess the Deluxe cabin was so comfortable with it's air conditioning inside. My husband and my two children were a perfect fit in this deluxe cabin two-bedroom cabin was a perfect fit.
It was helpful having the kitchenette there with mini refrigerator and cabinets filled with plates, cups and utensils for our meals.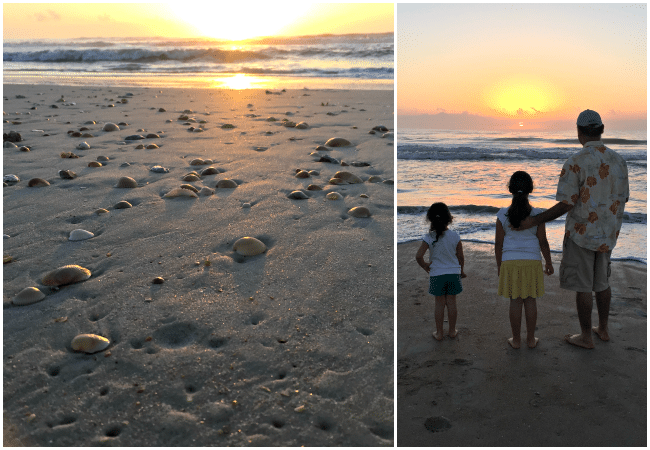 Staying Overnight in St. Augustine Beach
Having the campground so close to things to do in the city of St. Augustine Beach made it so convenient. We were able to catch two sunrises while we were there. I wish my girls both road bikes well and we would have just biked our way to the beach from the KOA campground. This is one of my favorite times at the beach with my girls.
Celebrating the day as it arrives and collecting the sea shells left out from the nightly low tide. Then we would head back to the cabin for breakfast, a quick swim in the pool and get ready for our day in the city of St. Augustine. What a fun way to start each day of vacation.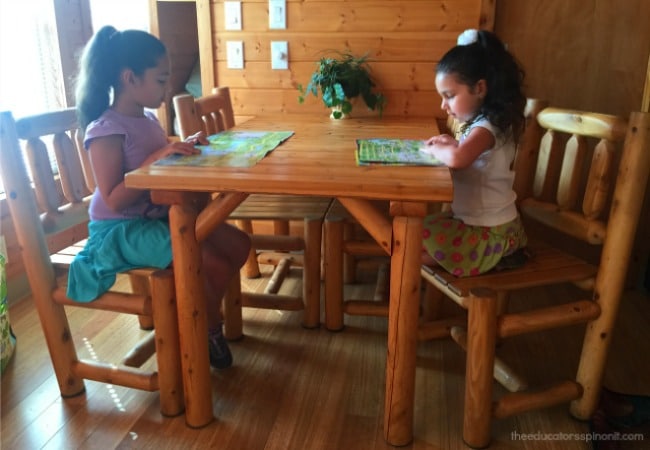 When you're visiting the oldest city in the United States of America there is quite a few things to choose from. it was so cute to see my girls take their map from St. Augustine's Visitor's Bureau and decide what they wanted to do. Here's a list of all the Attractions in St. Augustine.
Planning Out "Kid Time" When Exploring History
We spent two days of seeing as much as we could learn about in St. Augustine and when you have siblings are varying ages they don't all understand on the same level the places you are exploring. One thing we've learned is to plan a kid-focused activity to end the day.
The first day we went on an adventure on the water with the St. Augustine Scenic Cruise . It was a great way to sit back and relax on a boat, enjoy the sunset and get a view of the Lion Bridge, The Fort and the Lighthouse. We even were able to watch a group of dolphins swimming along with us.
I can only imagine the stories on the waterways from all these years of travelers, including the pirates. Then we headed back to the cabin for a BBQ on our deck.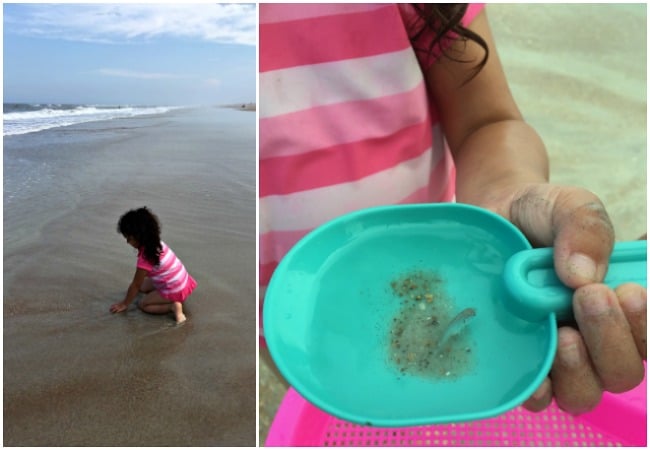 The second day we planned a trip to the beach at the of our day. After raising kids for many years, I have to admit this is our favorite time to take a family to the beach. The sun isn't quite as strong and it's behind you on the east coast.
It was fun to watch the kids explore the low tide and even catch a few tiny fish. A perfect way to end our adventure in St. Augustine.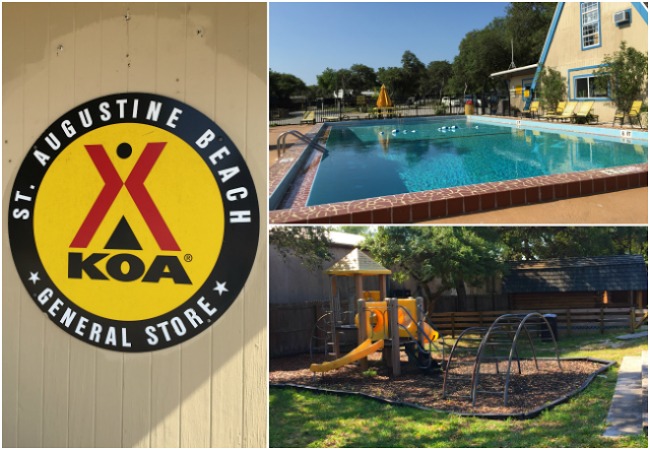 **Like It? Pin It! **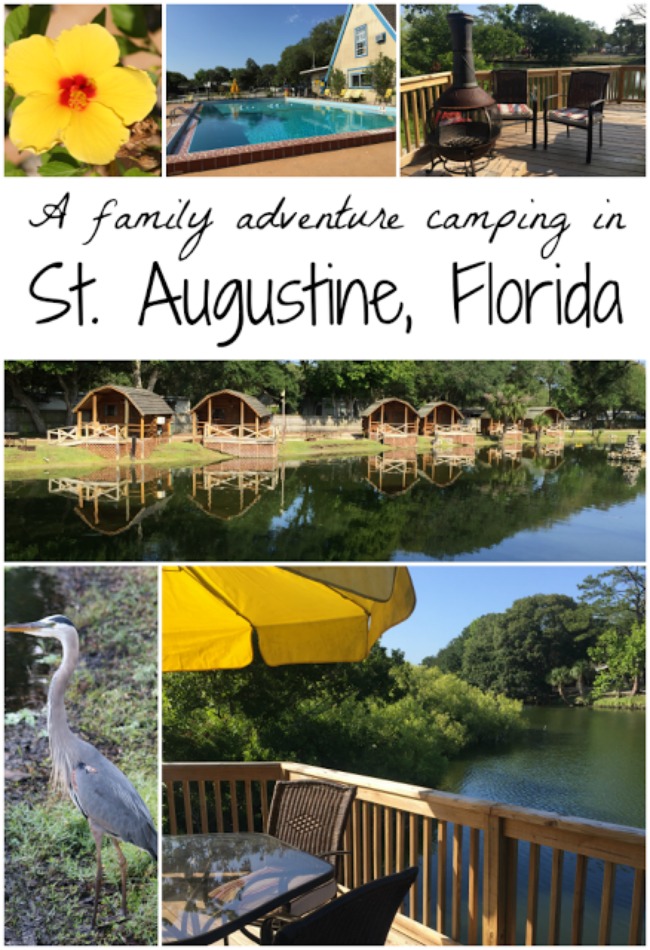 Click here to see more Places to Travel