Let your child's imagination run wild with this fun and easy
writing
game.
Don't worry if they are not reading yet, just read the words rolled out loud to them. Let them copy the words onto the lines below their picture.
As with all learning games, it is adaptable to meet the needs of each individual child.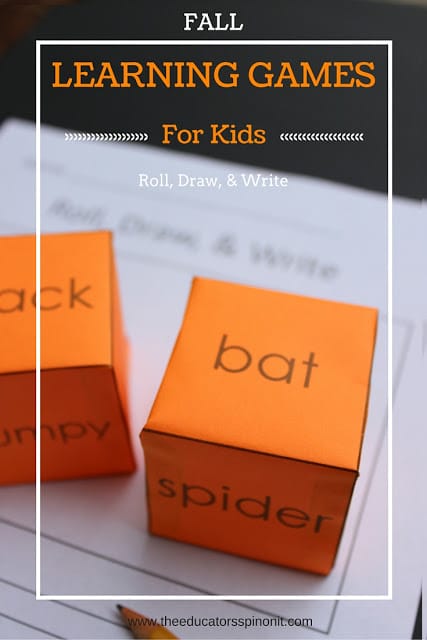 Fall Learning Games for Kids: Roll, Draw, and Write
Learning Objective:
Write and illustrate a sentence using one adjective.
Materials Needed:
Glue
Writing prompt paper
Pencil
How to Set Up
Print the word cube sheets
Cut along the outside lines.
Fold.
Put glue on the grey tabs and close the cube. Hold the glued area together for 3 seconds.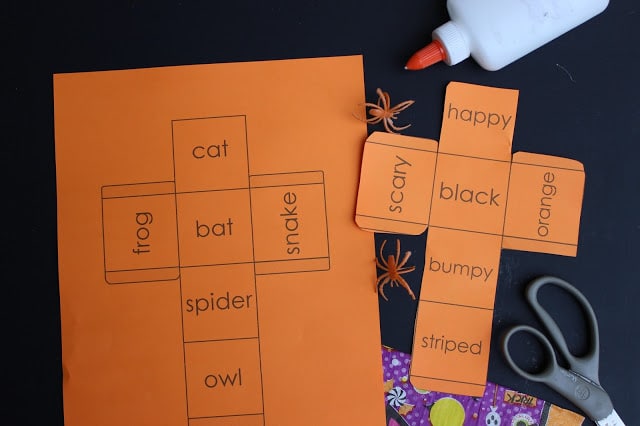 How to Play
The child rolls the two cubes and reads the adjective (describing word) and object.
They think of a sentence and draw it. * We encourage children to use at least the same number of colors in their drawings as years old. If they are 3 years old, they should use at least 3 colors in their drawings, 4 years = 4 colors and so on.
Then, the child writes the sentence on the lines.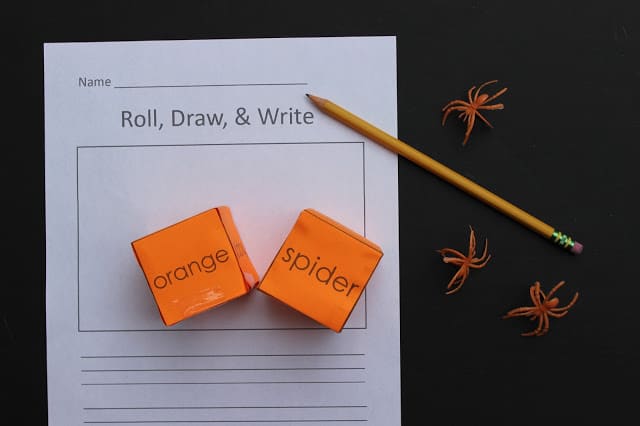 Game Variations
–

         
Provide a blank cube template and let kids write their own words.
–

         
Let the children roll the word cubes and say their sentence out loud. Write these sentences on a large chart paper.
–

         
Have the children roll the word cubes and tell a story orally to a friend or adult.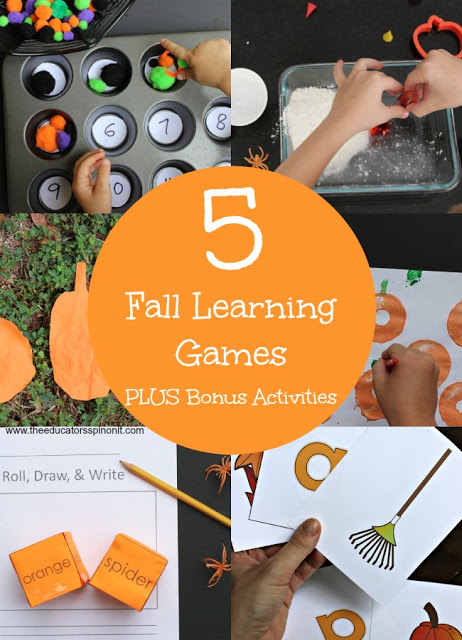 This game is part of a Fall Learning Games for Kids Pack.
Complete with printables and lesson plans.
Included in this Download are:
Do You Have? Fall Reading Game
Pom-pom Grab and Count Math Game
-Numbers 1-4
-Numbers 1-12
-Simple Addition 0-3
-Syllable Counting
Pumpkin Pattern Path Math Game
Pool Noodle Pumpkin Patch Painting
Roll, Draw, and Write Writing Game
BONUS
Science Exploration: Fall Ooblek
STEM Challenge: 3D Leaf Sculptures
Q-Tip Tree Painting