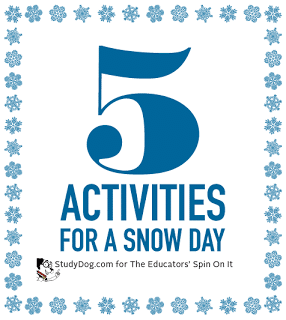 There are bound to be snow days in the months ahead. Though children will be ecstatic about having the day off from school, you may be left scrambling to keep your children entertained. With a little creativity, however, a snow day (or week) can be a great opportunity to spend some quality time together and create fun memories.
Here are some ideas for avoiding cabin fever on a snow day:
Break Out the Camera –
Go outside and take pictures of the snowy landscape. Go on a walk and let the kids experiment with different camera angles as they photograph newly fallen snow. The advanced settings on some cameras include a snow or winter feature that corrects any white balance.

Most digital cameras also include a movie mode that could help fill an afternoon with fun. Let kids come up with a script and costumes prior to filming. Spend time on the computer editing the film, creating a movie poster and even tickets. Invite family and friends to the movie premiere that evening. With other parents and kids looking for things to do, this provides a great reason to get together and have some fun.


Have Fun Online –
Kids love using technology. With so many fun and educational activities to do online, gadgets can help fill some time. For children just learning to read, StudyDog has an online reading program many kids enjoy so much that they don't realize they are getting a lesson.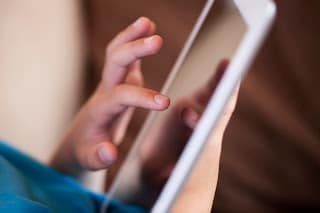 A few other educational websites worth checking out include PBSKids.org, FunBrain.com and TheKidzPage.com.

Start a Snow Day Tradition –
Create a few simple snow day traditions to enjoy together. This might include re-reading a favorite book, making snowmen and going sledding, preparing a special meal or snack with favorite comfort foods or pulling out the arts and crafts supplies and spending the afternoon getting creative.


Have a Beach Party –
Although the weather outside might be frightful, you can imagine you are in a warmer location by turning your family room into a temporary beach. Lay out the beach towels, decorate the room with things that remind you of the beach and summer, put on some beach music to help set the mood, make fruit smoothies and get dressed up in sunglasses and Hawaiian leis.


Get Some Extra Help –
With snow piling up outside, have the children help shovel. Give them their own tools. Even if they aren't able to do much or end up goofing off most of the time, it will help keep them busy and entertained. A snow day is also a great opportunity to take care of some indoor chores. Have kids help with different tasks and be sure they know you appreciate their hard work.


What are your recommendations for things to do when stuck at home on a snow day?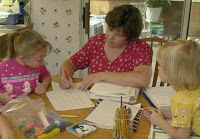 Kellie Englehardt is a Salt Lake City based writer that graduated from the University of Utah in Mass Communications. In her free time she enjoys traveling, skiing, doing art projects and exploring Utah.


While you're indoors check out our Pinterest Boards for Ideas!
Love Books
Fine Motor Activities
Playtime
Art for Kids
Cooking with Kids
Winter Projects to Make with Kids
Indoor Play Activities