The Winter for many parts of the nation is a time that you need some new ideas for indoor activities for kids. Between colder weather and even snow days stuck at home, you start to look for ways to get your child moving.
Here are 9 ways to get moving and learning at the same time after school in your home during the cold and snowy days when outdoor play is simply not an option.
Which one will you try first?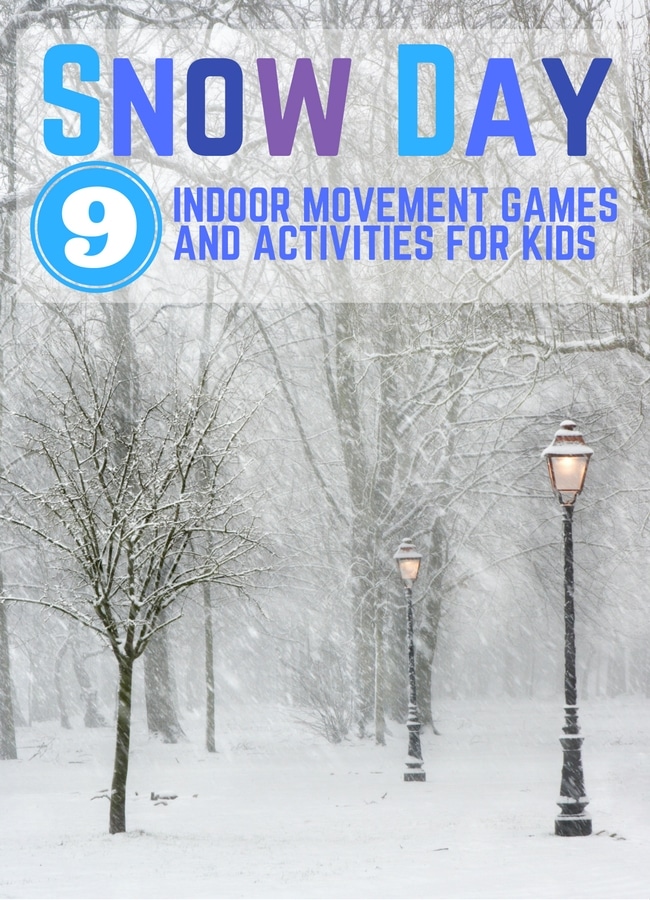 Snow Day Indoor Movement Games and Activities for Kids
Hope you're able to use these gross motor activities for kids to get your child moving this winter while indoors or even during those super hot months too.
BONUS IDEA: Try these Snow and Ice Science Activities!
Tell us what are some of your favorite indoor ways to move?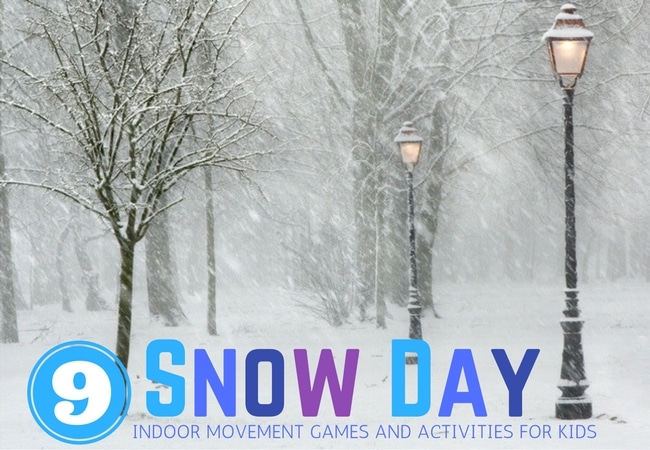 Looking for more ideas, explore these Winter Virtual Field Trips Trips!