Gardening with kids is messy, educational, and FUN! Tips for gardening with kids, keeping them excited for the whole season long!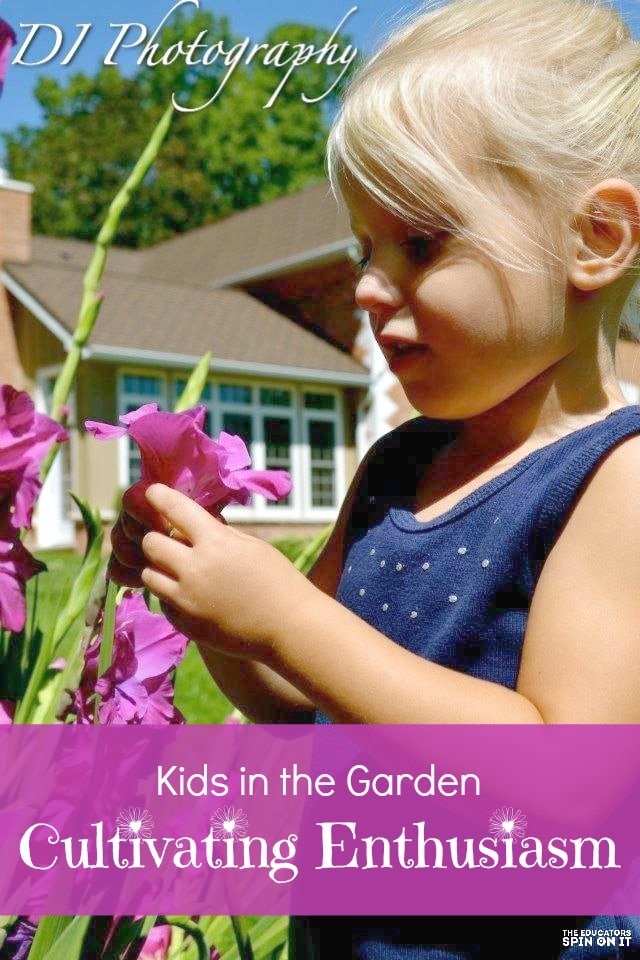 As part of our Kids in the Garden; Learning and Growing series, we have expert gardener, Matthew Hiemstra, joining in to share ways to help keep kids excited about gardening for the entire season. Matthew is also the creator of #gardenconnect, a global gardening project he founded to connect gardeners with a common purpose.  
Cultivating Enthusiasm – Keeping Kids Excited About Gardening the ENTIRE Season
Yesterday's article about making a garden plan from MaryAnne covered many great tips to get kids involved and gardening right from the start! Today I'm going to focus on things you can do to keep kids interested in gardening. With luck, these small things will have your son or daughter eager to get outside and into the garden as much as possible!
Stagger Your Plantings, Stagger your Harvests
The easiest way to get them involved is to have them do something they enjoy as often as possible. Since planting is usually popular among children this means staggering your planting so that you plant some things one day and a few more the next or planting things like beans and lettuce once a week which not only gets your young ones back outside but also helps to stagger the harvest, another exciting activity for kids!
 Let Them Make Decisions
Another great way to help them stay excited is to let them make decisions and involve them in every aspect from preparation to final harvest. This involves using many of the tips from yesterdayas well as letting them decide what task or activity to do first throughout the season. This will help them gain a better appreciation as the garden becomes not just yours, but theirs as well!
Find the Right Balance
Nobody likes work so it's equally important to take some time to smell flowers and just relax and enjoy the garden with your little ones. Gardening is an amazing experience but like everything, there is such thing as too much and it's important to find a good balance and either take breaks or switch from one activity to another every so often! If they seem tired or bored, switch it up and try something else! Not sure what to do?
Luckily, the coming weeks will feature posts full of ideas to get your children involved and having fun!
Take It Beyond The Boundaries
Your own garden is merely one of many places to engage kids in gardening and nature. There are equal opportunities along nature trails, and in other gardens to make connections. If you're walking near a park with large gardens, perhaps go on a hunt to see if there are any plants that you are also growing or if there's some flowers along the sidewalk, why not take a moment to get a closer look! After a few times of pointing things out, they may even start looking themselves and making connections to back home wherever you go!
Involve Others
We are social creatures and we all love a friend or two so why not get even more people involved, invite friends to check out the garden and engage in activities or why not grow an identical garden as someone else and compare how they grow throughout the season. You could do this with a friend and visit them every once in a while or join a project such as Garden Connect and join gardeners around the world sharing through written updates and pictures!
A combination of these will help to ensure that the spark that goes along with gardening never fades and it will help to cultivate active and healthy children, and what harvest could be better than that!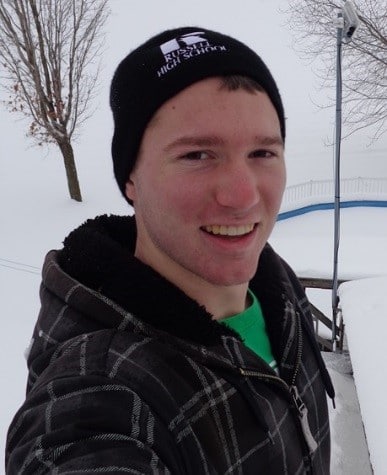 Matthew Hiemstra is a gardener and garden blogger. I started a worldwide gardening project known as Garden Connect in an effort to connect gardeners around the world. Each member is growing a 6 by 2 foot plot that is identical to all the others. In this way each member will be able to compare growing methods with many other gardeners and have fun at the same time!
You may also enjoy these gardening activities for kids…