This is a sponsored post written by me on behalf of Miracle-Gro, Bonnie Plants, and the #bettertogether campaign. All opinions are 100% my own.
Gardening is easier than you think with the right start. This gardening season, armed with a few plants from my local Walmart, I'm determined for success in our backyard garden. Are you starting a garden this year?
Confession, I don't think I have a green thumb.
I've tried a few times over the years to start a garden with my little ones, and frankly, by mid-summer it looks nothing like what I hoped it would. I envisioned sending the kids outside to pick veggies for our meals.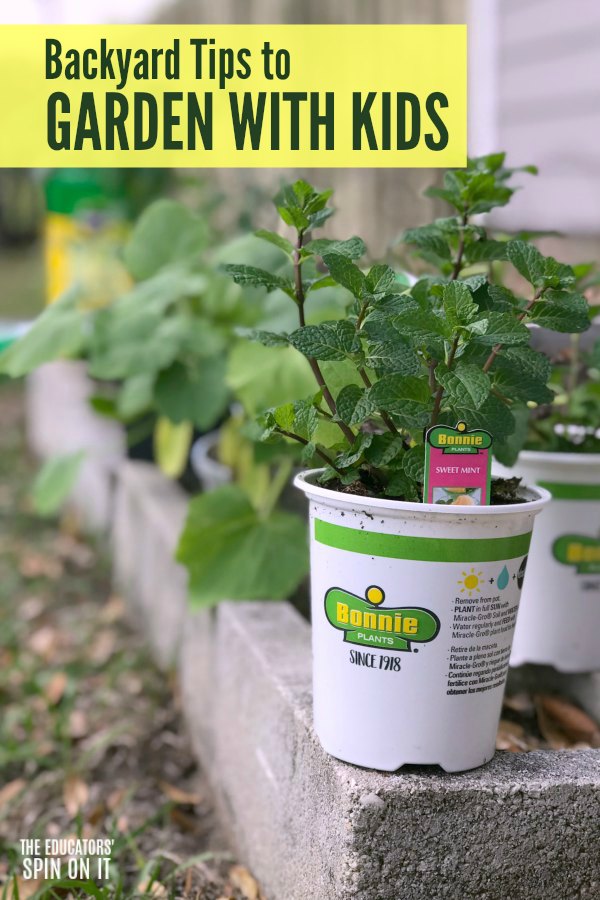 The reality is… not much was able to be harvested from it. We did plenty of learning about plants but I know it had so much more potential.
Have you ever had trouble with your garden too?
Determined not to be defeated, my daughter signed up for her school's garden club. She stays after school each week working on their school garden. Listening to her share about what they're doing, which seems very doable, I'm determined this growing season that gardening can't be that hard. I want to make our garden successful this year with a little help.
Backyard Tips to Garden with Kids
This year, I spent a little extra effort on getting the right plants and soil and a little bit of research before I started, which I'm confident will make our efforts more successful. I started by looking at the resources on Miracle Gro's website (https://www.miraclegro.com/en-us/library/edible-gardening) to make sure my vegetable gardening gets a good start and has the right nutrients throughout the growing season this summer.
Do you want to start a garden too?
Together this planting season, let's make a garden our kiddos will love!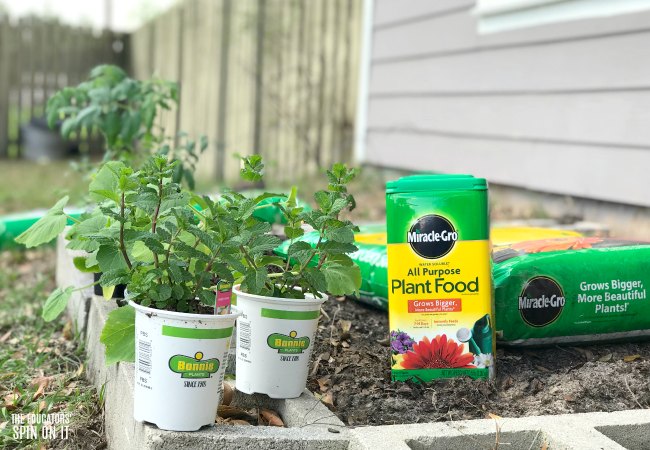 What to Plant in your Vegetable Garden
First things first, what should go in your vegetable garden?
To decide what to veggies to plant, I thought about what we love to eat the most and realized that fresh herbs are one of the key ingredients I love to use in our meals. We usually buy fresh mint and cilantro a lot for our meals, especially our indian meals.
One goal this gardening season is that I want to have enough growing so I can make fresh chutney for our meals. We like to make and serve Mint Chutney with our Samoas for a special treat. Here's our recipe for Mint Chutney
Then I thought about it a little bit more and one of my favorite childhood memories is picking tomatoes for our salads during the summer time. I want to be sure my two girls had this experience too: picking tomatoes and seeing the difference with their homegrown taste. I ordered several Cherry tomato plants to add to our garden. Click here to order yours for delivery from Walmart!
Walmart has made this starting garden, even for beginners, super easy. Did you know that now you can order these gardening items online(including plants!) and then just select Delivery. That way, you can order everything that you need online!
I ordered some Miracle-Gro Soil, Miracle-Gro Plant Food, and some vegetable plants. We were in and out of the store in no time! I loved that it helped us spend more time together at home planting our new vegetable garden this spring!
To help ensure our gardening success, I wanted to start off by planting actual plants, not seeds, for our vegetables. We added Bonnie Plants to the garden which include our favorite vegetable like tomatoes, zucchini, yellow squash. We also included a few herbs including mint and coriander.
Did you know that Bonnie Plants even has a website to get your garden started off right? Click here for more info.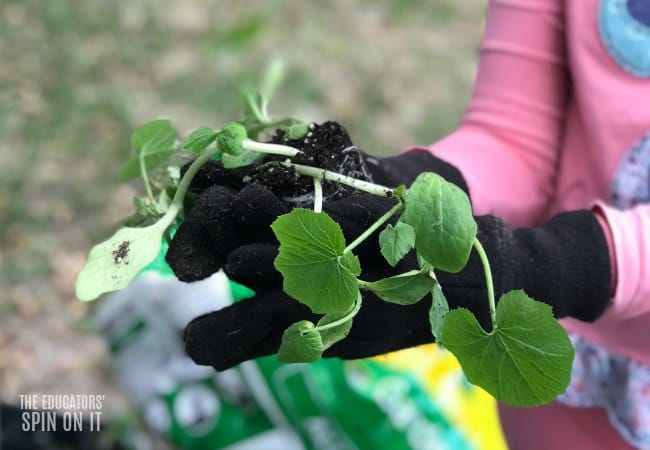 Picking the Right Spot for your Vegetable Garden
I really do think it's the process that's important for our kids to learn how plants grow and to simply learn that food comes from the earth.
We have a garden that we started a few years ago that doesn't get as much sun, which is one of the reason I think it's failed us for a few years. I jumped over to the Miracle-Gro's website and saw that they have a chat feature where I was able to directly ask my question of what to plant in a shaded bed and they responded with a ton of options. They recommended that "The best vegetables to grow in a shaded garden would be arugula, beets, broccoli, brussel sprouts, cabbage, carrots, cauliflower, celery, chard, chinese cabbage, corn salsa, endive, escarole, garlic, horseradish, kale, kohlrabi, leaf lettuce, leeks, mustard, new zealand spinach, parsnips, peas, potatoes, radishes, rutabagas, salsify scallion, sorrel, spinach, turnips and watercress."
There are so many options when you don't have the ideal full sun garden in your backyard. We're going to add in some of these, and are going to try planting peas, spinach and lettuce in ours.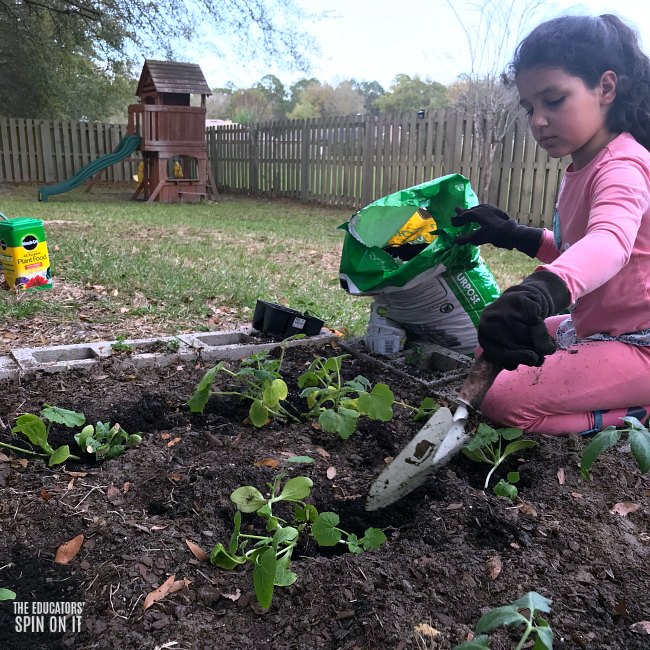 Inviting Pollinators to Your Vegetable Garden
Through a few gardening seasons we've discovered we weren't inviting enough pollinators into our garden. Gardens need butterflies and bumble bees to help with our pollination of the female blossoms on our zucchini, squash and cucumbers. Luckily, tomatoes self pollinate.
Thanks to the Chat Feature on Miracle-Gro's website, I asked and they recommended that "there are several options for flowers to plant near a garden such as anise hyssop, calendula, cosmos, sunflowers, and zinnia, all would be some of the best to attract pollinators."
Sustaining a Vegetable Garden
One thing we're going to remember to do is also to plant new, in-season plants after a month so that our garden continues to bloom, grow, and to provide us with vegetables all summer long. I'm excited to see how our garden does this year using Miracle-Gro to supplement our vegetables and herbs from Bonnie Plants.
Ready to start your garden? Head to your local Walmart to join me in our garden adventure!
What vegetables will grow this spring in your garden?