This school year is coming to an end and some of us are already looking ahead to next fall. I want my kids to LOVE going to school and enjoy learning. Every year we write a classroom request letter and have been fortunate that our kids have connected well with their teachers. Because the truth is, a great classroom teacher makes all the difference in the world.
Here are some ideas for getting the teacher you want for your child in the upcoming school year.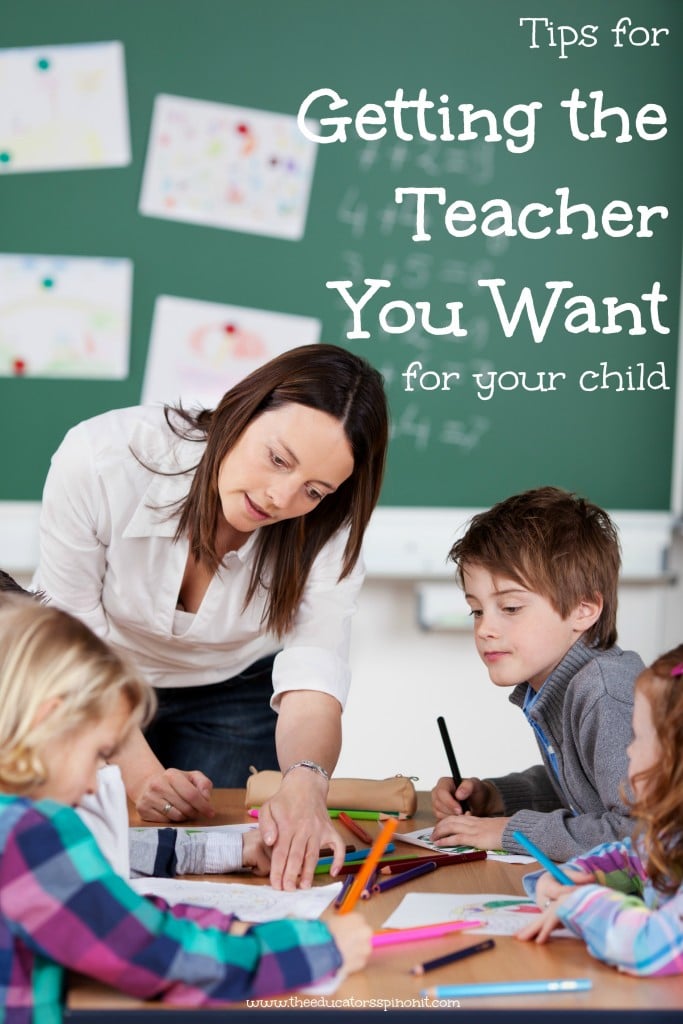 Affiliate links
Getting the teacher YOU want.
1. Really get to know the teachers.
Many of us have attended school events to get to know the teachers. Yes, the school carnival is a great way to support my child's school, but also a good time to see all of the teachers and how they interact with the kids and families. I like knowing that my child's school has teachers that care enough about their students to spend time outside of their contracted work day to engage with families.
To me, this shows that the teachers are dedicated to their profession and their students. I don't know all the teachers in the next grade level up, but I do know who the "favorites are."
They are the teachers at these extra events. The ones kids run up to and give high fives and hugs. The ones all the room parents know by first name. You know, the teachers that every parent wishes their child would make it into their classroom.
2. Write a well-crafted placement letter.
Most schools that allow parents to write a classroom request letter. If your school allows it, grab your pen and paper and ask nicely for the teacher you want. If your school does not allow for specific teachers to be named, write about the positive qualities of that teacher. When you are writing your letter, think of the things that the specific teacher you want does and how those things meet your child's learning style. I taught with a kindergarten team of teachers that were amazing.
One particular teacher really got into thematic units (she was a real life Ms. Frizzle). Her classroom was full of learning stations that children could rotate between by choice. A parent who thought this teacher would be best, may say, "My child is very creative and thrives in a classroom environment that activates her learning through different modalities. I would like to request a placement where she is able to learn in flexible grouping and small learning stations. Self-directed children who thrive in a creative, flexible environment would work well in her classroom.
Another teacher in my team was extremely regimented to the minute. She was an amazing teacher and the kids thrived knowing exactly what was expected of them. The classroom was a buzz with talk about books and writing was integrated into the entire day. She kept reading logs and sent home detailed notes to parents with records and suggestions for enriching their academics at home. Children needing structure and routine stability, would probably do very well in her classroom.
You know your child best. Think about the ideal classroom to match their learning style.
3. Schedule a conference with your child's current teacher
You may consider scheduling a conference with your child's current teacher to discuss their placement for the upcoming year. They may have a good insight into which teacher would be the best fit for your child. If your child has an IEP, Individualized Education Plan or 504 plan, then you may consider scheduling a meeting with the team to discuss which teacher would best meet the needs of your child and how to get that teacher.
The last, but not least, person to consider meeting with in regards to getting the teacher you want is the school principal. They are extremely busy people, so this may not be possible, but if you are concerned about your child's classroom placement, consider scheduling a 15 minute meeting to discuss academic success in the upcoming year.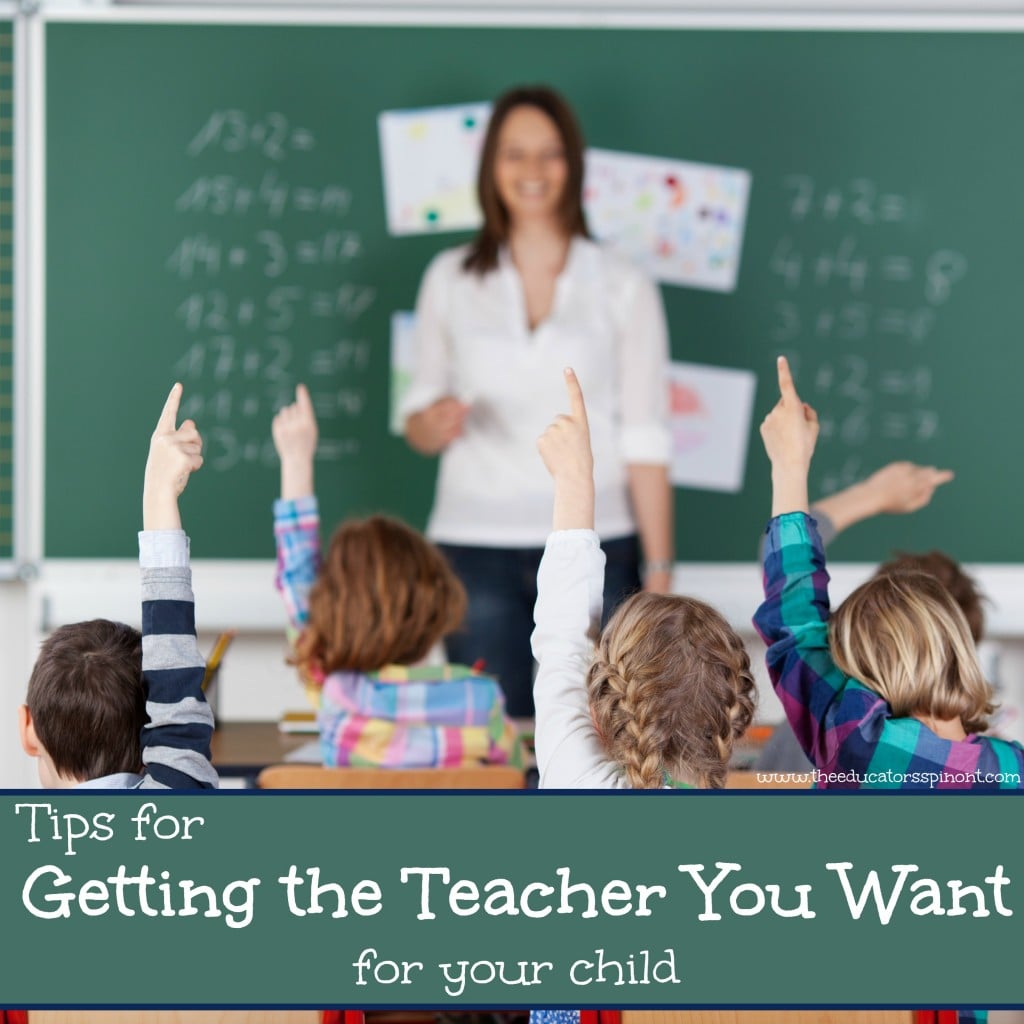 The Do's and Don't of Getting the Teacher You Want.
• Do ask for the teacher or learning environment you feel would best meet the needs of your child.
• Do NOT guarantee your child a particular teacher. In fact, it may be best not to even mention your preferences, rather talk about how all the teachers are fabulous and that the next year is going to be great!
• Do ask parents of the next grade what they like about their current teachers.
• Do NOT bad mouth teachers, especially in front of children. If the conversation turns into negatives, try to change the tone.
• Do follow your schools rules and guidelines for teacher requests.
• Do NOT be pushy, rude, or demanding.
• Do know that you will most likely NOT get the teacher you want.
• Do NOT panic. There are MANY, MANY, MANY amazing teachers out there. No matter which teacher your child gets, with your support and guidance, it will be an awesome year.
You may also enjoy these parenting articles here at The Educators' Spin On It…