The holiday season is an ideal time to talk with your family about choosing a Prepaid College Plan for your child.  Family members are asking what to give your child here's why you should consider contributing to a PrePaid College Plan for a loved one in your life.
This post is sponsored by the Florida Prepaid College Board, through my role as a Believer Blogger. All thoughts are my own. #StartingisBelieving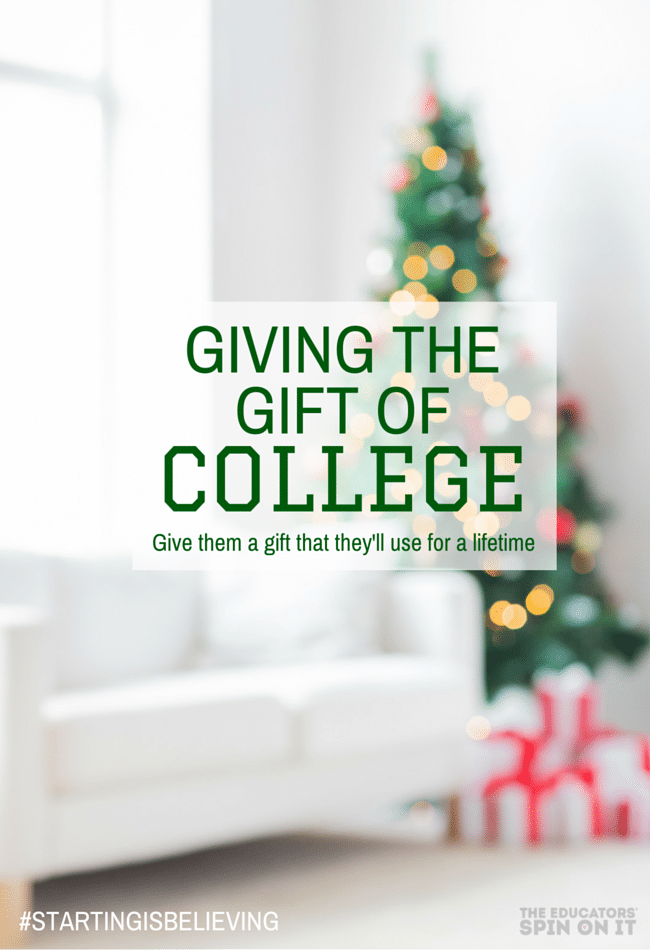 Tis the season for gift giving and making memories with your family. Looking around our house this holiday season there's one thing that is pretty clear, my kids are blessed. They have their own bed, own room, own closet with clothes and toys in just about every nook and cranny they can find in our house.
Do they need another thing for Christmas? Probably Not.
Do I tell my family to not give them anything? No….. I think there's a better alternative.
Do I believe it's important to invest in our children and their futures? YES!
I'd like to give them a gift that they'll use for a lifetime from our family but is there a way?
Give them the Gift of College
Tis the season for giving but there's one thing that you woulnd't expect to find under our Christmas Tree, that's a college education. The Gift of Education? Are you wondering how to do you give that?
College students today and the amount of college debt is adding up quickly with recent graduates. I don't want my children to be one of those statistics. That's why we're investing in them now.
You might be asking yourself, why would I want to start funding my child's college now?
3 Simple Reasons:
Setting aside up to $500 makes them 3x more likely to enroll in college.
Designating $500 toward college makes graduating 2.5x more likely.
Those with a bachelors' degree earn about $24,000 more per year than those with a high school diplomas.
Make the holidays as bright as their future. One of the greatest gifts you can give a child is a college education. It's the catalyst that could open many doors throughout their lifetime. And you can play a part in helping them earn a degree. With a Gift Certificate, family and friends can make a gift of a payment to the Florida Prepaid College Plan for a student (beneficiary) enrolled in the plan.

For more information, visit www.myfloridaprepaid.com.

This holiday season, Florida PrePaid have made it simple to give them the very best: a college education. Florida PrePaid has five different Prepaid Tuition Plans and a Florida 529 Savings Plan to meet any budget. Or, you can continue supporting the dream of college by contributing to an existing plan by clicking here .
**REMINDER: you can use the promo code BLOG1516 to get a special gift when you start your plan!**
GIVEAWAY: Florida Prepaid "Swag Pack"
Florida PrePaid has created a swag pack includes: a backpack, pencil pouch, pen, tshirt and water bottle. Leave a comment below and a winner will be selected on 12/21/15.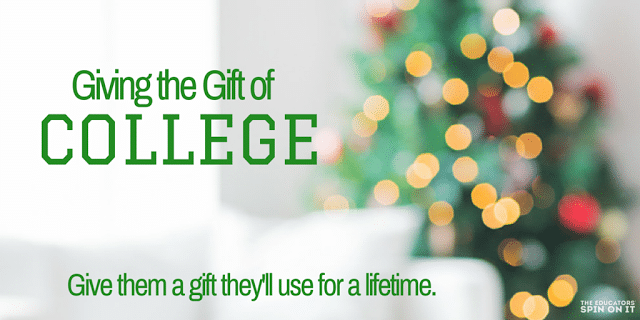 Be sure to follow Florida PrePaid on Twitter, Facebook for the latest updates! SHARE with a Florida Friend!