My grade school children have less than 30 minutes a day for science. I know that this is a VERY short time for teachers to prepare and carry out a hands-on experience. Sadly, that means much of science in school is reading from non-fiction text, filling out worksheets, and watching short video clips on science topics. 
As a parent, it has been my mission to enrich their after school learning with a minimum of one hands-on science experiment at home every week.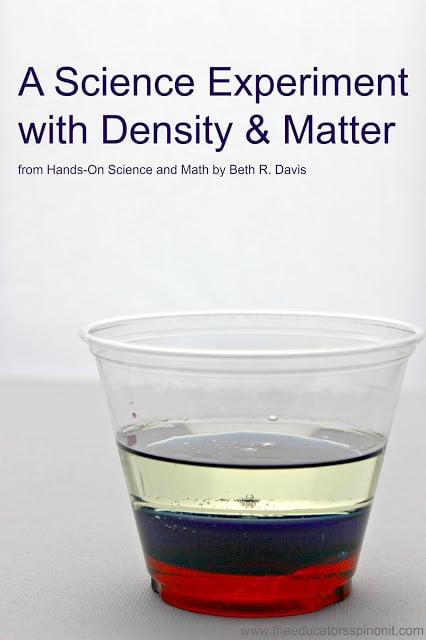 Disclosure: Amazon Affiliate Links used in this post.
Hands-On Science and Math Book Review: Density Science Experiment
Many thanks to Gryphon House Publishing for sending me the book Hands-On Science and Math: Fun, Fascinating Activities for Young Children.
The author is a teacher and firm believer in STEM at an early age (can you see why I love her already!) She is a National Board Certified teacher with her BA in Elementary Education and masters degree is teaching English to speakers of other languages. Not only that, but, she has made it her mission to provide hands-on science and math to her early childhood programs. This book is a compilation of the kids and teachers favorite activities.
The book is divided up into 5 chapters.
Learning and Experimenting
Measuring, Identifying, and Classifying
Changing, Bubbling, and Rolling
Cooking, Looking, and Listening
Growing, Adapting, and Exploring Nature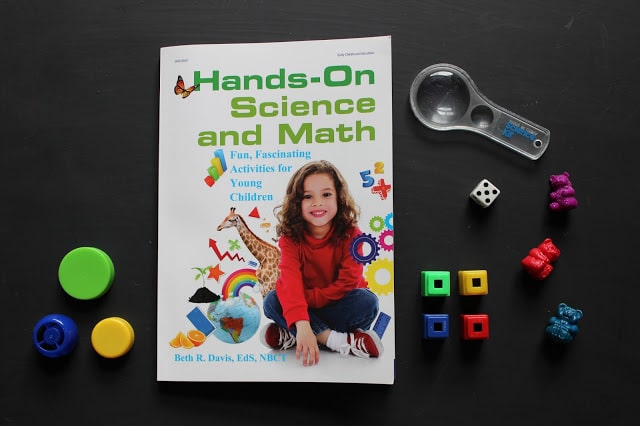 Each lesson is presenting in lesson plan format with the background of the academic concept and what to talk to kids about. These lessons also include a math and literacy connection for students to complete. The materials needed for the activities in are easy to find and include items such as
Density Science Experiment
I decided to set out an experiment on density and matter for their first after school science lesson.
The directions on how to set up and run the experiment are on page 57 of Hands-On Science and Math: Fun, Fascinating Activities for Young Children
.
We talked about the vocabulary
Mass
Volume
Density
Matter
Then the children poured the liquids in and observed.
We discussed the results.
I handed them their science journals and asked them to draw and label the final outcome.
I encouraged them to write a few sentences about the experiment using some of the vocabulary.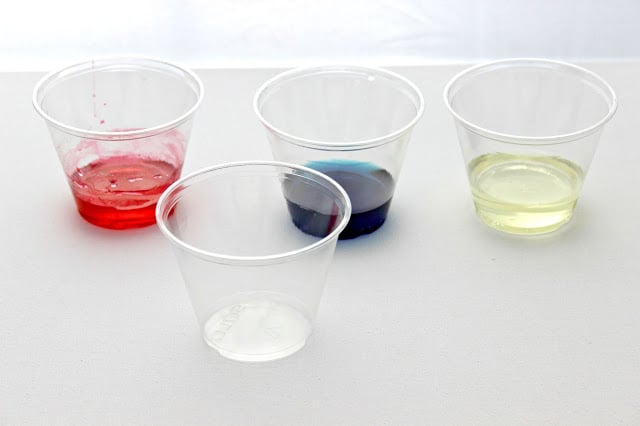 More Hands-On Science and Math Resources,
You may enjoy these education books too:
Science–Not Just for Scientists! Easy Explorations for Young Children
Tinkerlab: A Hands-On Guide for Little Inventors
The Garden Classroom: Hands-On Activities in Math, Science, Literacy, and Art
STEAM: Preschool Activities for STEM Enrichment
If you liked this activity, you may also enjoy these…