Understand what it means to harvest with your preschooler through videos from around the world harvesting their crops. Plus Preschool Harvest Activities and Harvest themed Books!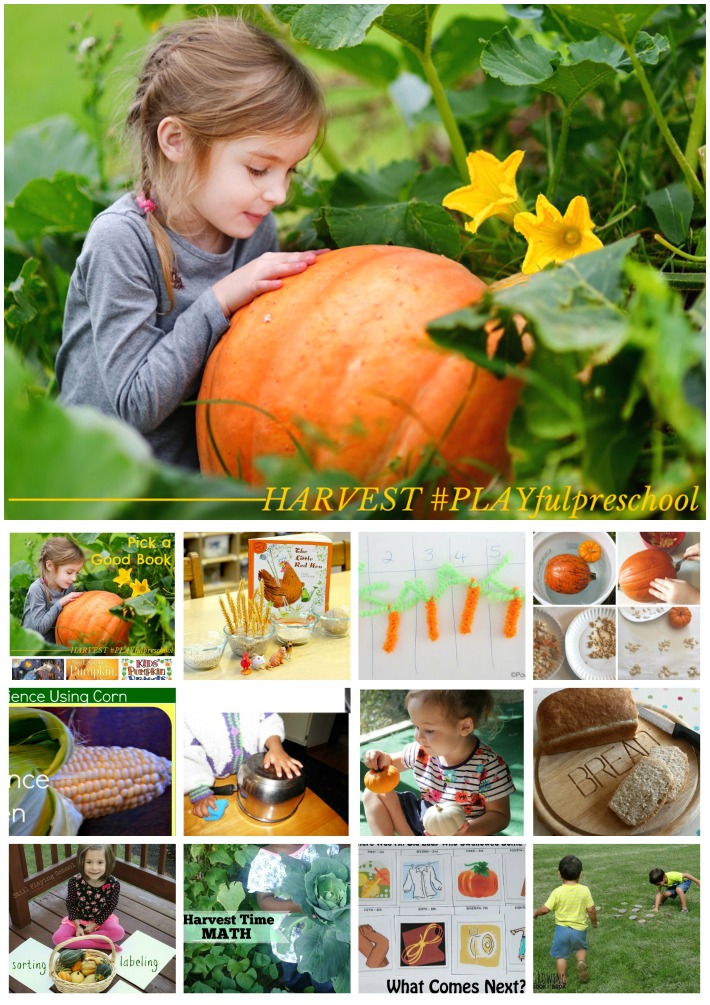 At 8:00 this morning, my kids were outside in the garden.  It's HARVEST time!!! Our garden is tiny, but we still have herbs and vegetables to harvest.  I want my preschooler to understand what it means to harvest the food that he planted from seed. And then, I want to help him make connections to what the harvest theme means for people around the world!
Take your Kids on a Virtual Harvest Theme Field Trip:
I am a HUGE fan of
gardening with kids
.  In fact, we even have an entire label on our sidebar dedicated to
gardening with kids
.  Children can learn SOOOOO much in a garden. From math, science, history, geography, art and real life skills such as patience, hard work and persistence.
Here are some of my favorite articles here At The Educators' Spin On It:
HARVEST isn't just the act of picking a vegetable from the vine, it is a season for collecting the crops and celebrating the plentiful gifts our garden has brought to us.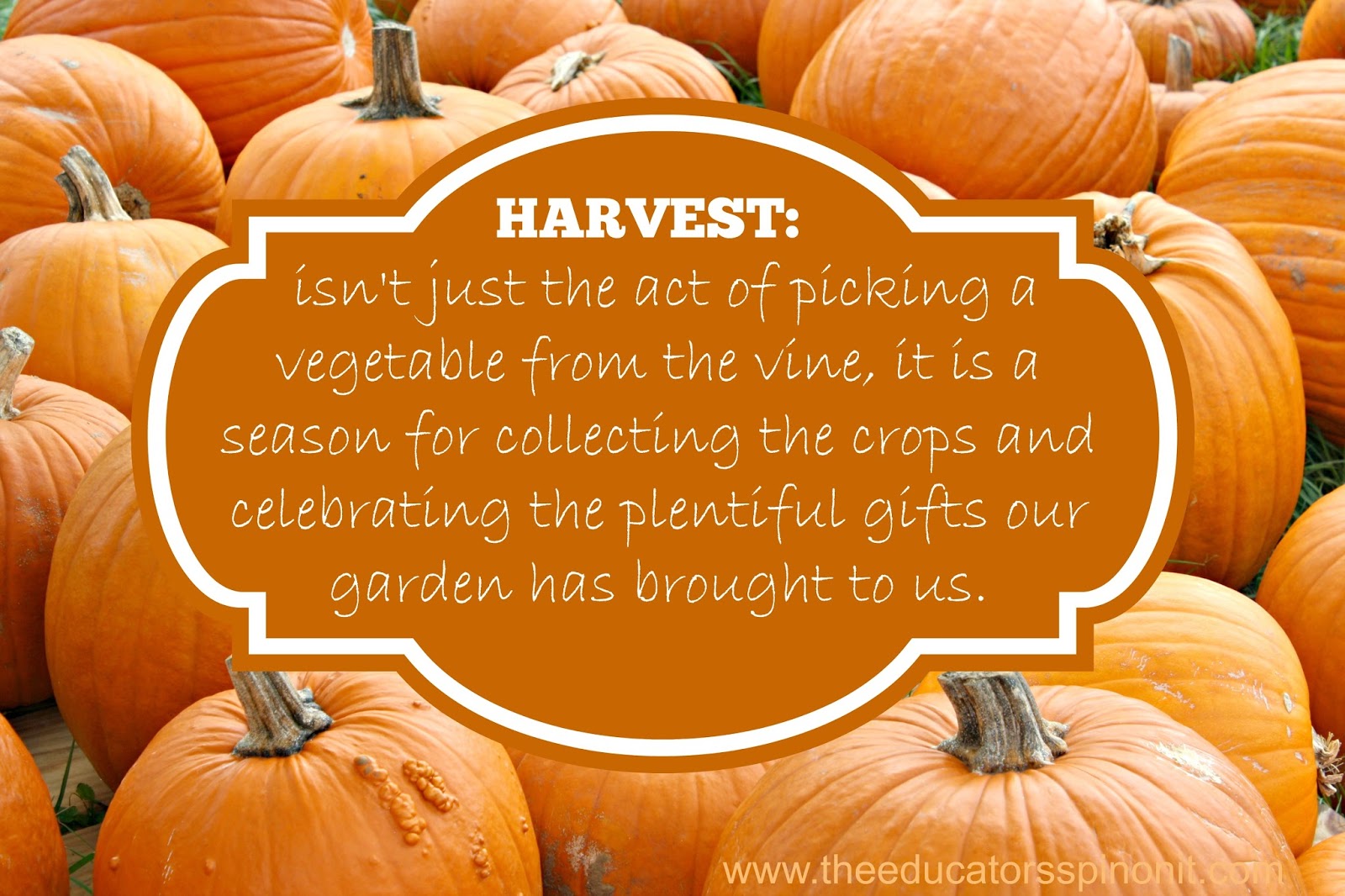 People all around the world plant and harvest crops to feed their families.  They plant fruits, vegetables and wheat that match their soil type and temperatures.  Many countries plant similar crops such as potatoes and root vegetables.
Often times when we look at the world through a global lens, we come to the realization that we are more alike than different.
LEARN: Harvest Preschool Activities for Social Studies:
Watch a few videos together.Look at the pictures.
Discuss. See if you can see any similarities and differences in these harvests around the world.
Open your fridge and see where the produce you bought was grown.
Grab a map and find those places in the world.
This activity will combine SOCIAL STUDIES AND TECHNOLOGY!
NOTE: I have previewed MANY harvest videos and selected the most appropriate.  Most contain advertisements in the beginning and music in the background. They would all work well muted and you can click, skip ad after a few seconds.
Potatoes from Egypt
This is a really cool informative video about growing potatoes in Egypt. I was amazed, but it may be a little bit over a preschoolers understanding. You can skip to 7 minutes to see the harvest of potatoes in the dessert.
Midwest U.S.A. At Grandma and Grandpa's garden: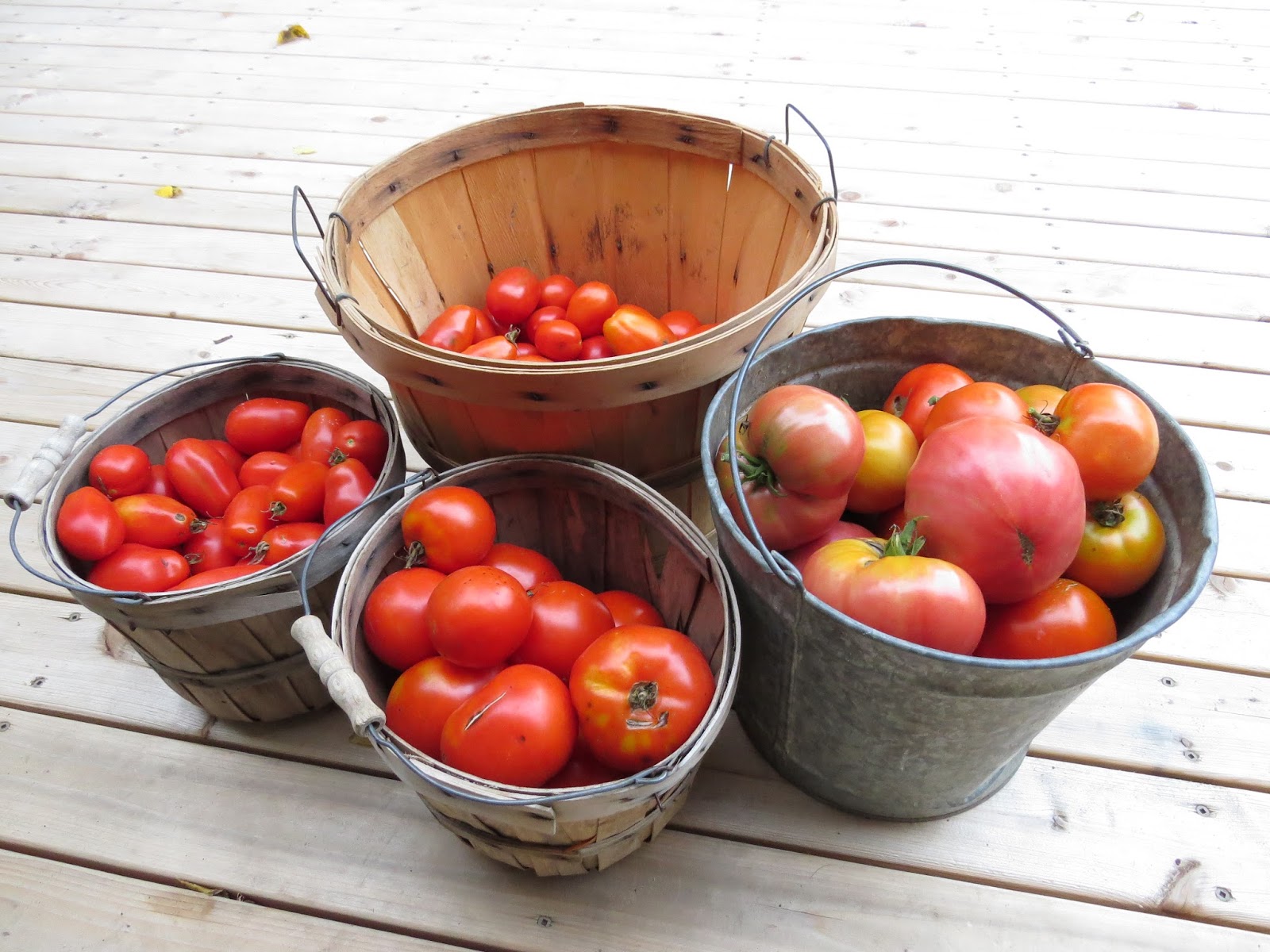 Tomato Harvest – Mostly Heirloom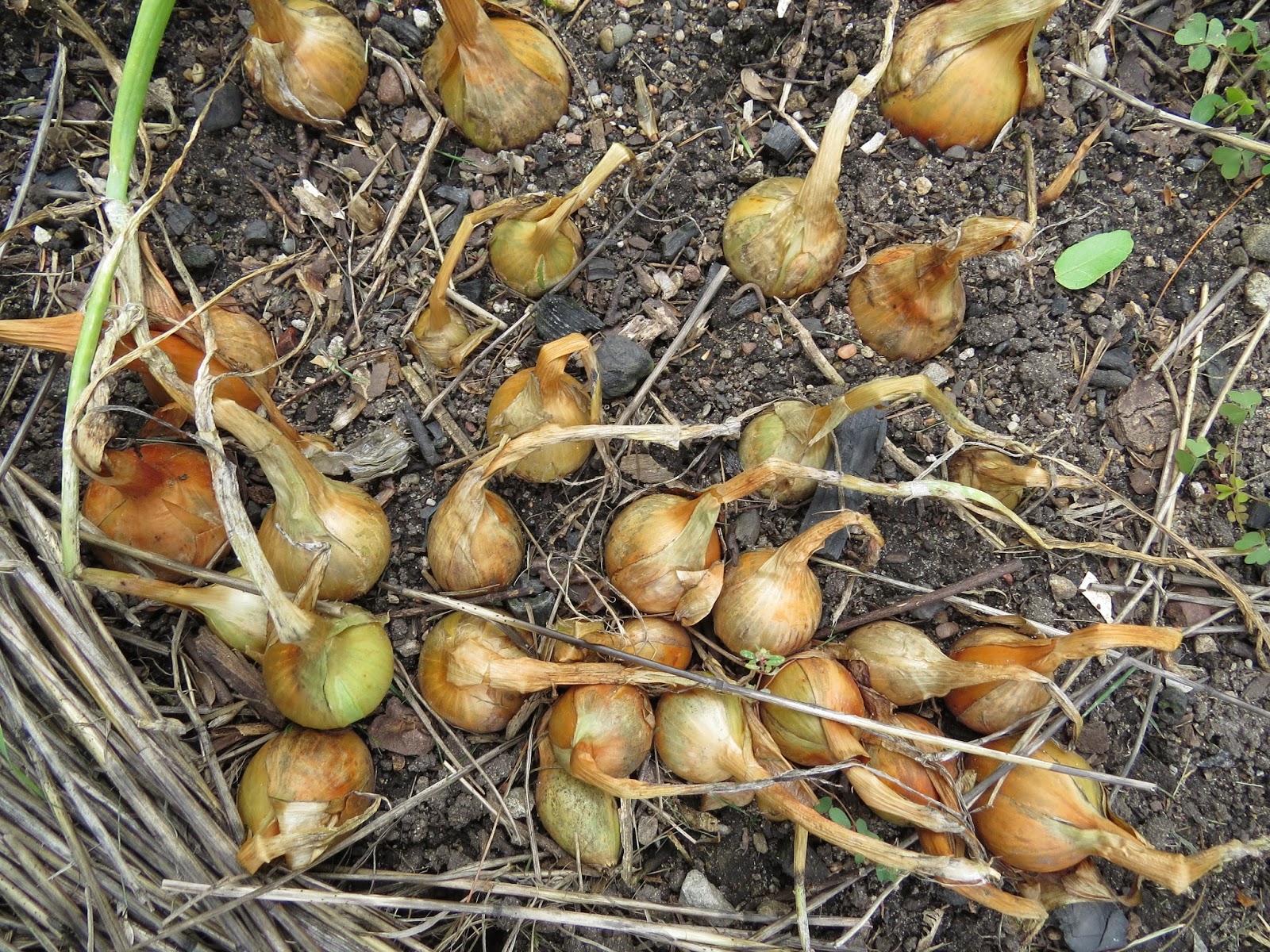 Onion Harvest.  Will be dried and stored.
The grandkids helping pick the vegetables.
At a Wheat Farm in North Carolina
Different views of a wheat harvest set to music
South, U.S.A in our tiny garden: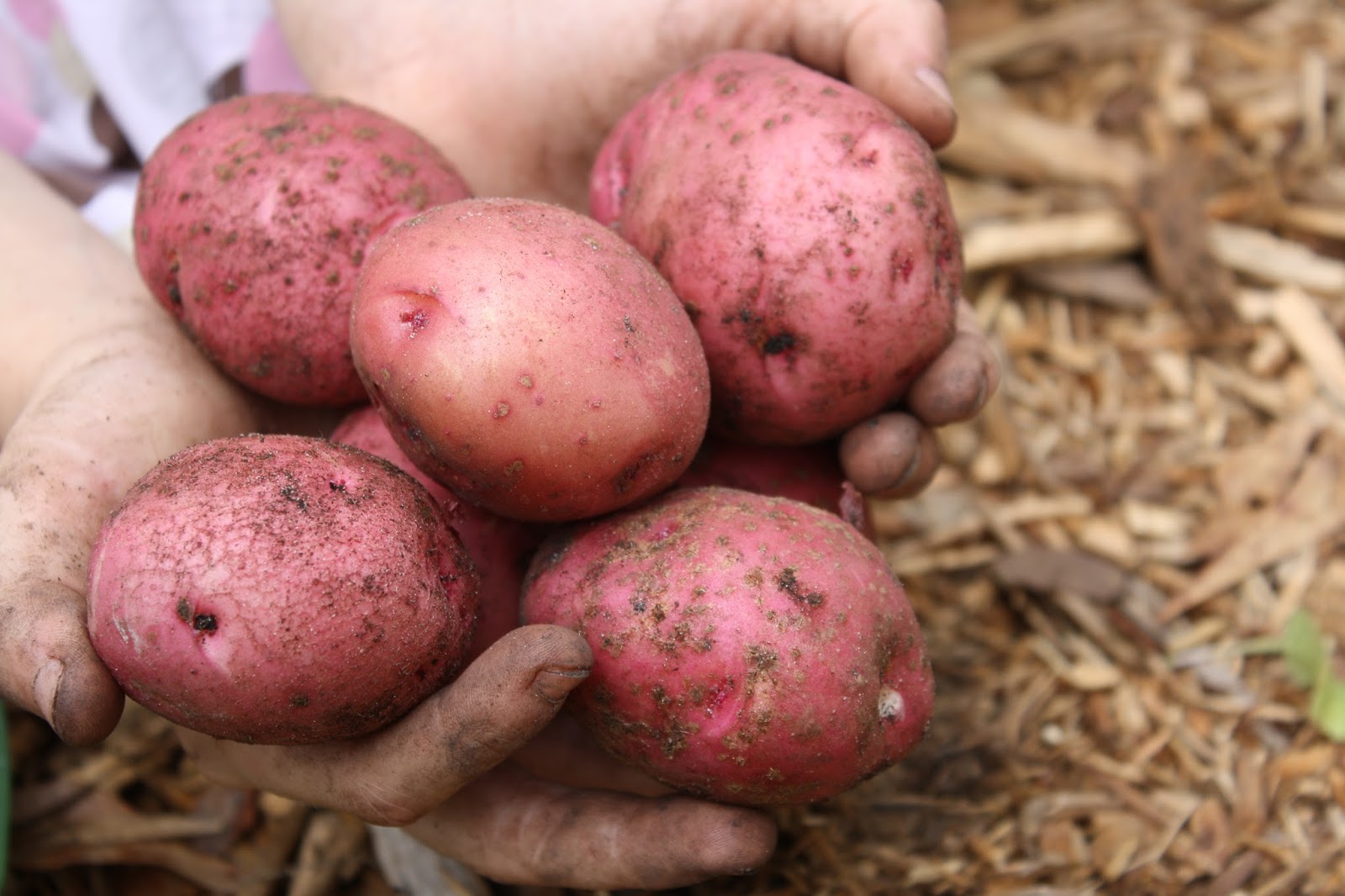 Red Potato Harvest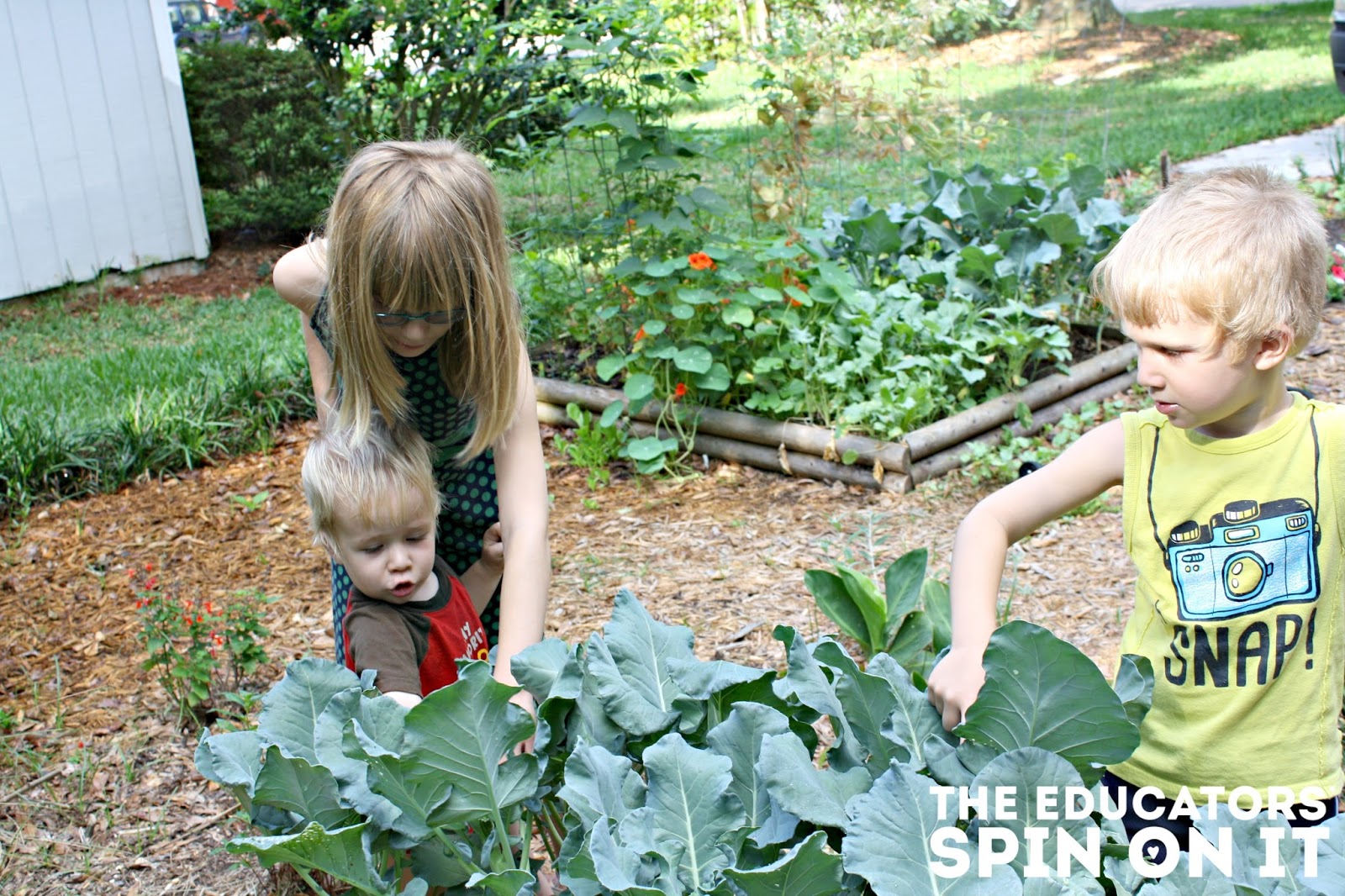 Broccoli Harvest
Papaya Golden from Brasil – FARM
This is a video from Harvest to Production with pictures, set to music.


Russian Garden – Our Babushka and Dedushka's
They live in Izhevsk, a city East of Moscow. See if you can find it on a map!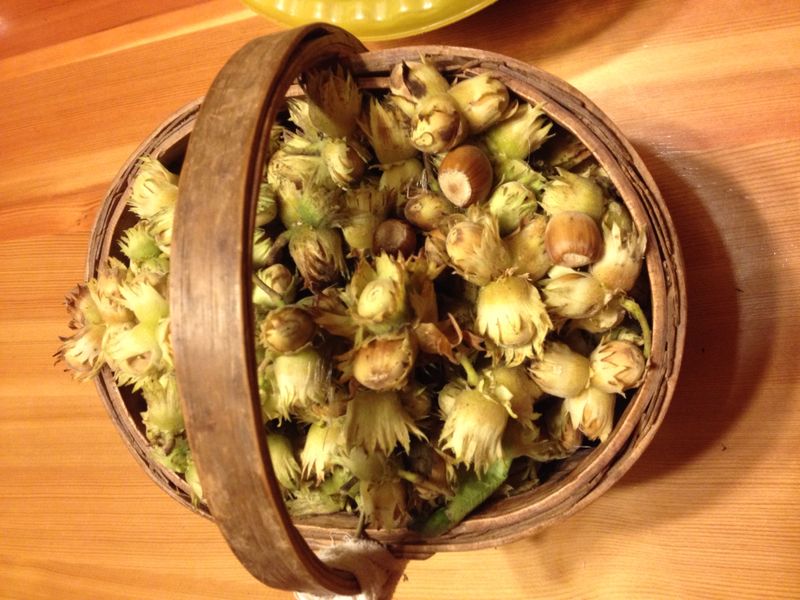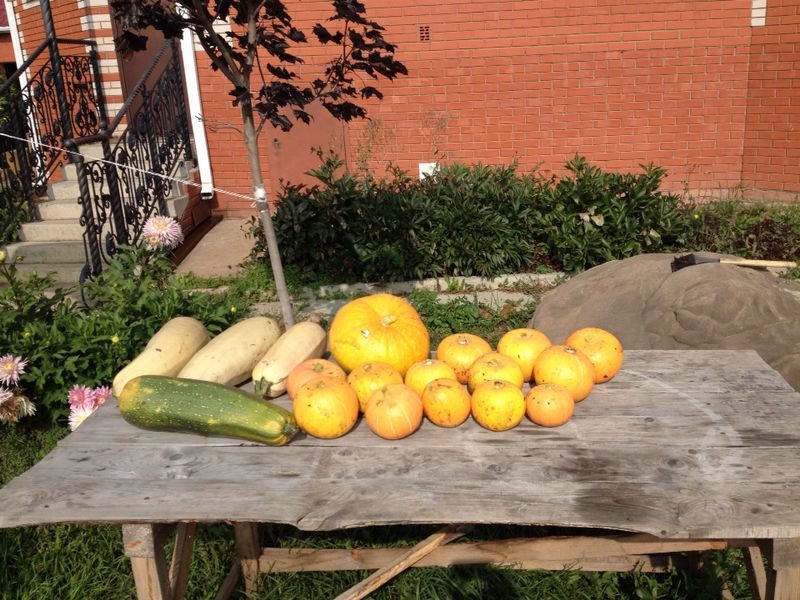 Squash Harvest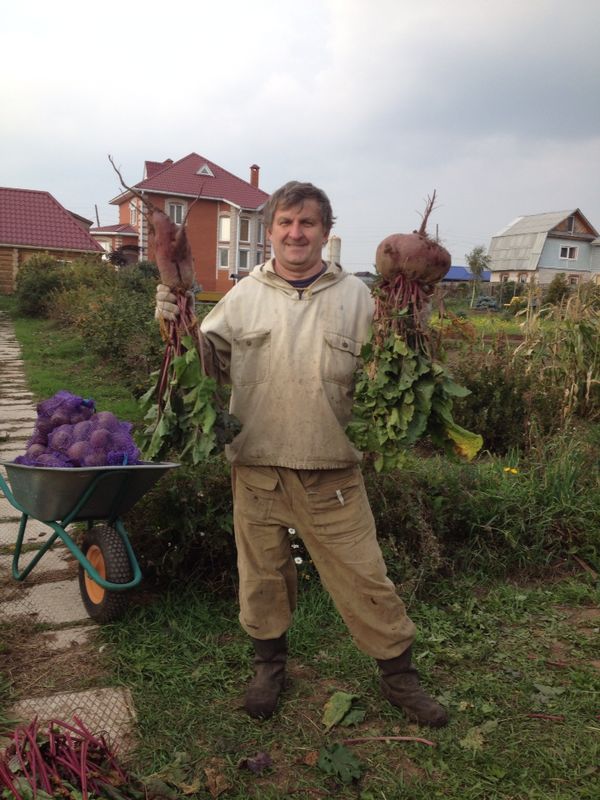 Big Beets
Japan Rice Harvest
This video is from a vlogger walking on the street taping the rice harvest.
Now – don't let your Harvest Preschool Activities stop with the virtual field trip, bring your learning back to the couch and snuggle in with a good harvest theme book.  Then, craft, explore, and make even more Harvest Preschool Activities.
Affiliate links included in this post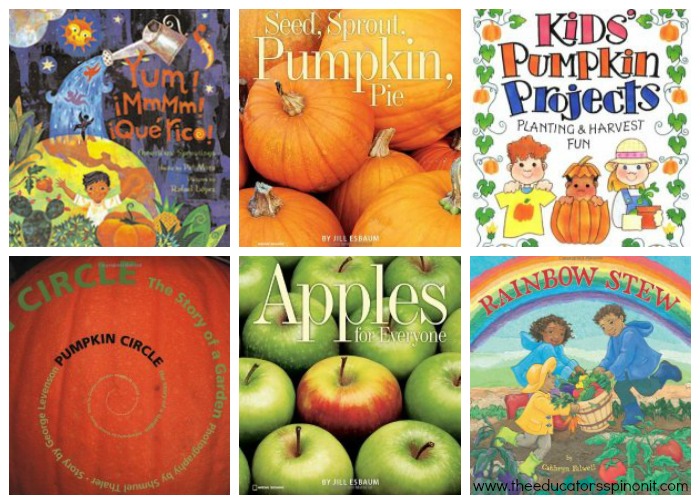 HARVEST Themed Books for Preschoolers
For every thematic unit we do at home, I like to gather the books in my home that relate to the theme.  We also check out books from the library and purchase books to build themes. I like to display these books on an open bookshelf with the covers facing out.  My preschooler tends to read these more than if they are tucked in the depths of my bookshelves.  Setting them in a basket near the couch or reading chair would work as well.  Here are some that I would include on our bookshelf for this unit.
Apples for Everyone (Picture the Seasons)

This book is a National Geographic reader with stunning pictures to show the seasons. A perfect literacy connection to a harvest trip to an apple orchard!
Read the Full Book Description
Seed, Sprout, Pumpkin, Pie (Picture the Seasons)

This book is the companion to Apples for Everyone.  Vibrant pictures show the transition of pumpkins from seed to harvest. A perfect literacy connection to a harvest trip to a pumpkin patch.
Read the Full Book Description
Kids' Pumpkin Projects: Planting & Harvest Fun (Williamson Good Times Books)

Crafts and projects are interwoven with pumpkin stories. Although geared for Kindergarten to 3rd grade, preschoolers could do most of these projects with adult support.
Read the Full Book Description
Pumpkin Circle: The Story of a Garden

This is the story of the life cycle on a pumpkin and how it is all connected in a big garden circle.
Read the Full Book Description
Rainbow Stew

Children harvest vegetables from Grandpa's garden in this delightful tale.
Read the Full Book Description
Yum! Mmmm! Que Rico! Americas' Sproutings

From chili peppers to papaya, this book highlights an enormous variety of fruits and vegetables that are found in the Americas.  A non-fiction text accompanies each Haiku for an enriched learning experience.
Read the Full Book Description
PIN this image to your Reading & Literacy or Fall Board!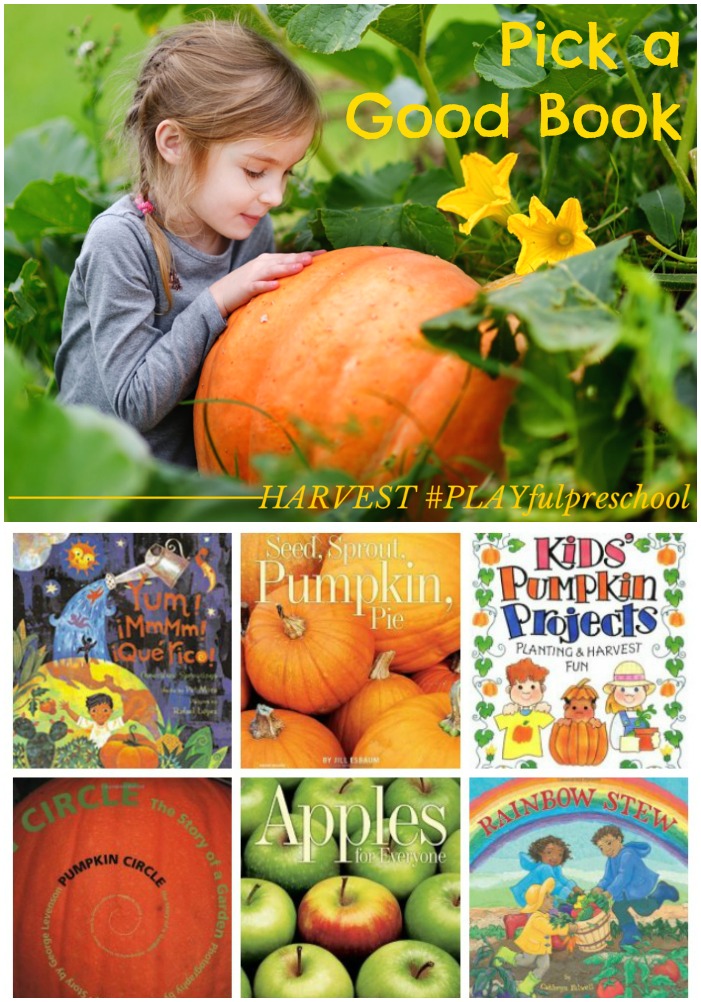 Make: HARVEST Activities for Learning
Plan your PRESCHOOL Harvest Theme Learning Week with Activities from the Playful Preschool Education Team:
Learning with Gourds: Comparing, Sorting, and Labeling for Fall by Still Playing School
Corny Science: Will it sink or float? by Capri + 3
Harvesting in the Carrot Patch by Powerful Mothering
Preschool Math: Measuring Pumpkins by Mom Inspired Life
Making Bread by Rainy Day Mum
#PlayfulPreschool Harvest Time Math by Tiny Tots Adventures
Alphabet Activities: Letter Harvest by Growing Book by Book
There Was An Old Lady Who Swallowed Some Leaves Sequencing Cards & Power Point by The Preschool Toolbox Blog
Go Global: Harvests Around the World by The Educators' Spin On It
Harvest Time: Jamaican Style Music by Learning 2 Walk
Pumpkin Patch Sensory Bin: Practicing Matching with Preschoolers by Life Over C's
Little Red Hen Activity – Retelling through Sensory Play by Fun-A-Day
Pumpkin Play and Learning by Little Bins for Little Hands
PLAY: Harvest Play Ideas for Preschoolers
I have come to the realization that after teaching many years in the kindergarten classroom, I REALLY like harvest and farm toys.  They are so versatile and lend well to incorperating many important ideas and academics into play.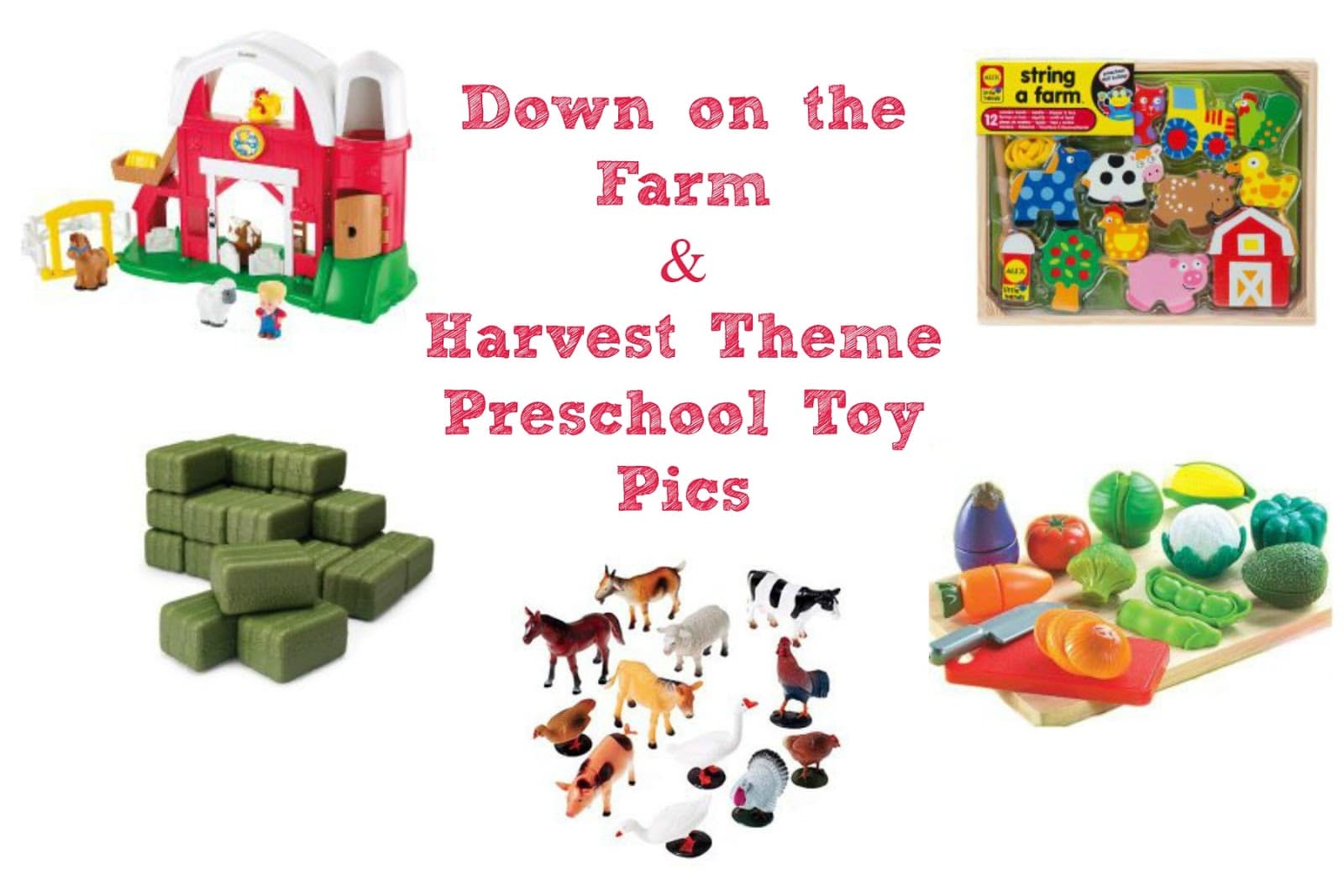 Harvest Classes for Adults
My creative quilting friend was just telling me about Craftsy (I can't believe I hadn't head about this website before.) and I am excited to see that they offer some free gardening classes AND pay for classes like this Vegetable Gardening: Small Techniques for Plentiful Results (w/ Doug Green).  I'm always looking for ways to learn and grow and though you may be too! If you end up taking a class – please let me know which one you do and how you liked it!   PLUS – the harvest theme is one of my favorites and we can't let the kids have all the fun! If you sign up for a pay-for class through my affiliate link, the cost is the same to you, and receive a small portion of the sales to support my family.
GO: Making the Most of Harvest Photographs
If you do not have a garden, I strongly urge to you head to a u-pick farm or pumpkin patch and let your children experience the word HARVEST with their own two hands.
AND for those of you who always post super cute pictures of your kids harvesting apples, or pumpkins, I'd like to end on these pictures.
Here is a picture of my preschooler sitting nicely near a pumpkin, smiling for a photo…. NOT, but you take what you can get! LOL.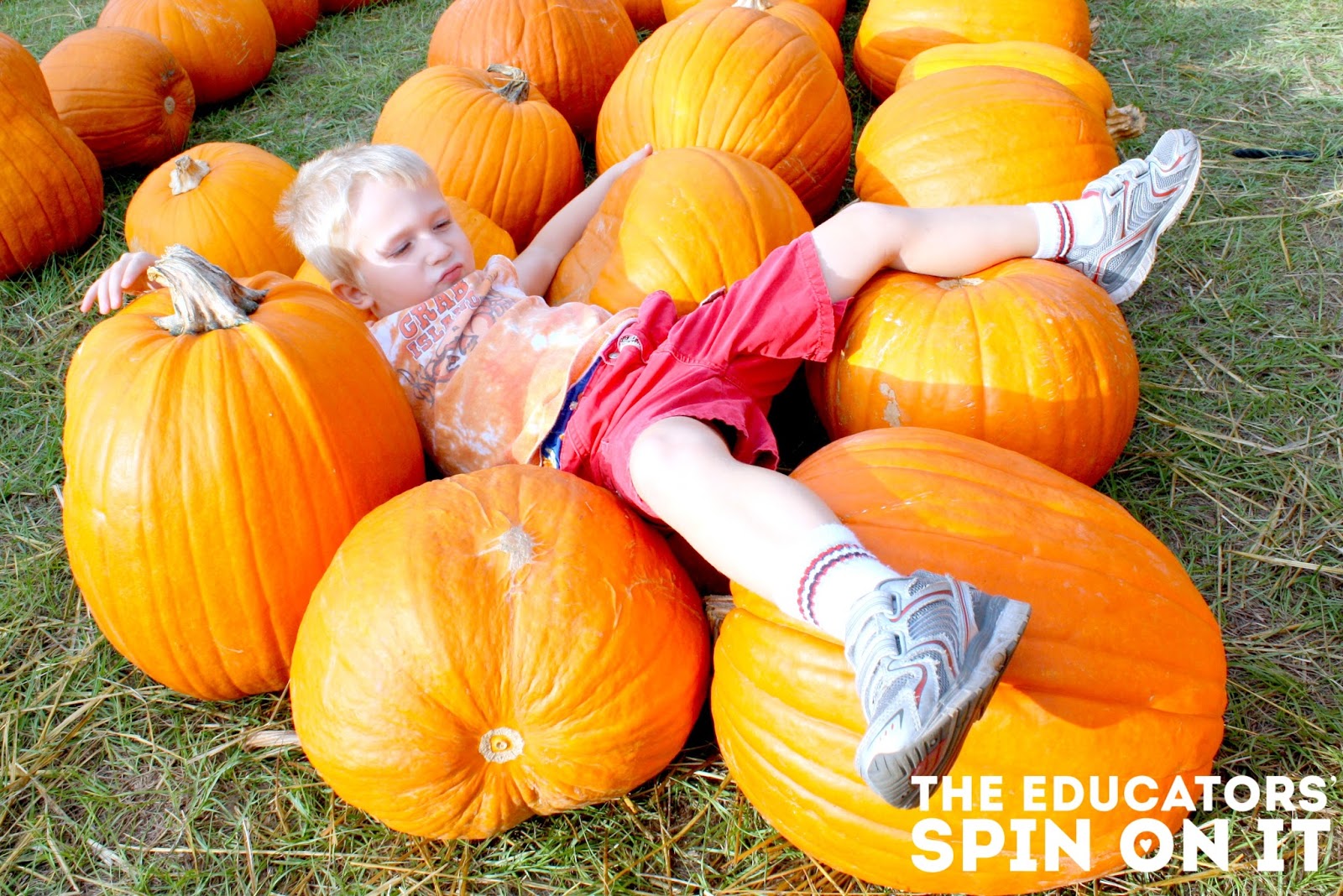 Then again, silly photos "MAY" just run in the family….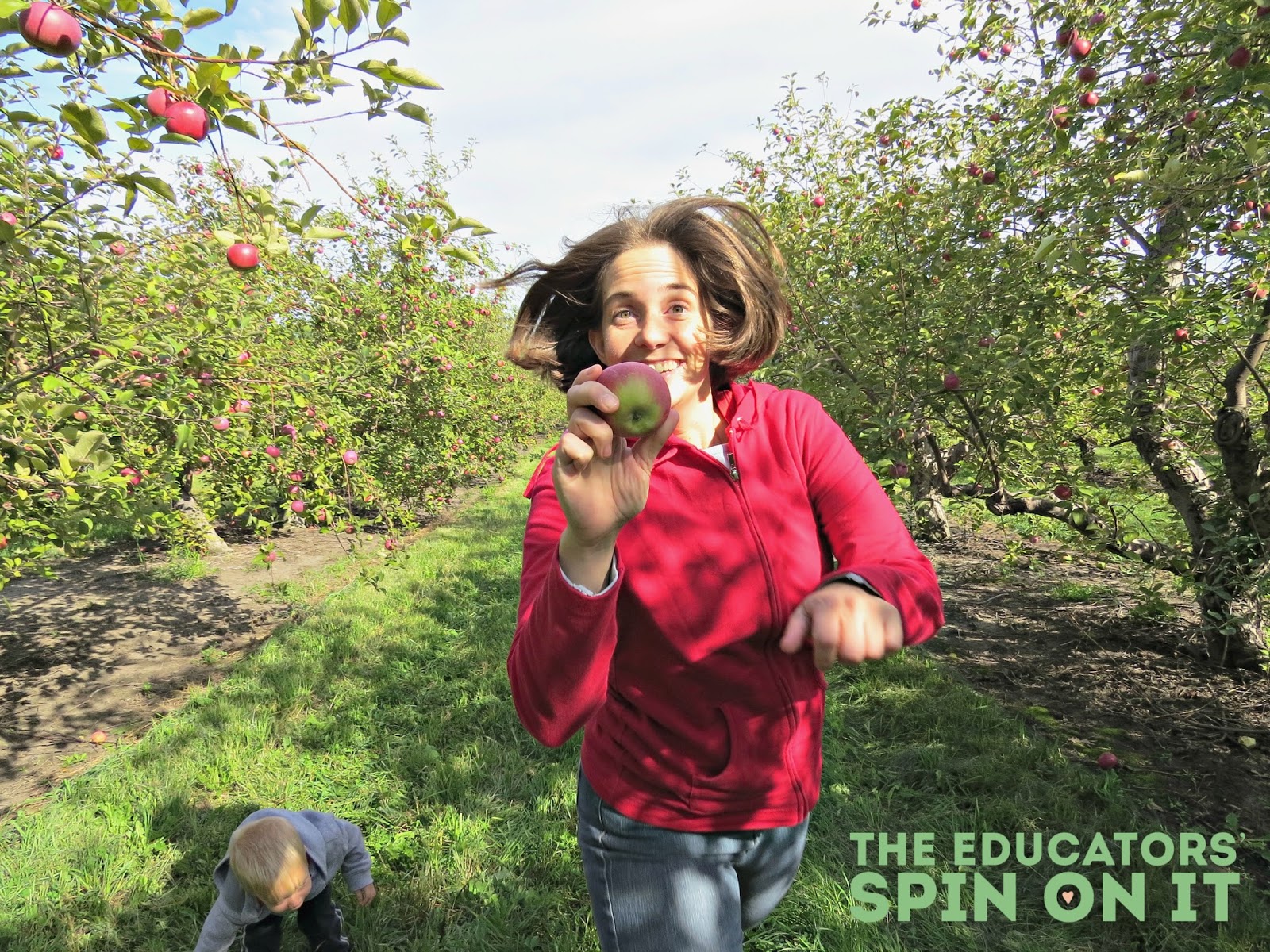 Don't miss our other POPULAR posts in the #PLAYfulpreschool Series: