Sam's taps the green triangles in front of him and counts. 1, 2, 3, 4, 5, 6.
Pencil scrapes the paper as he writes his numbers and the sounds in the word triangle.
In this quick 20-minute writing activity, young students are provided the opportunity to connect writing and mathematics.
Although great for early childhood classrooms, this is also a great activity for parents or babysitters to do with preschool – first graders after school.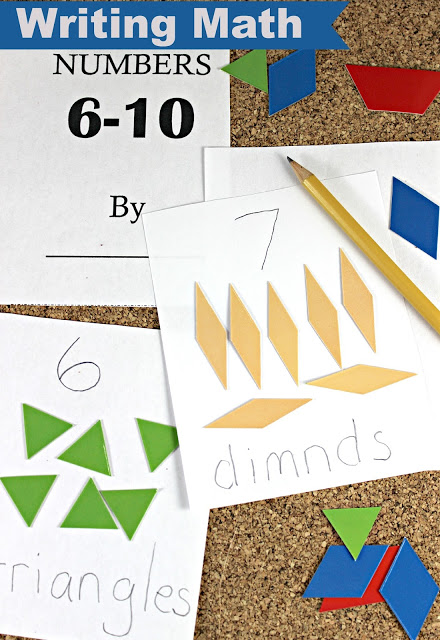 Teaching the Numbers 6-10 with Writing
Learning Objective:
Students will represent numbers 6-10 in numerical form.
Students will represent the value of the numbers 6-10 by drawing or pasting shapes on paper.
Students will represent written words with sound.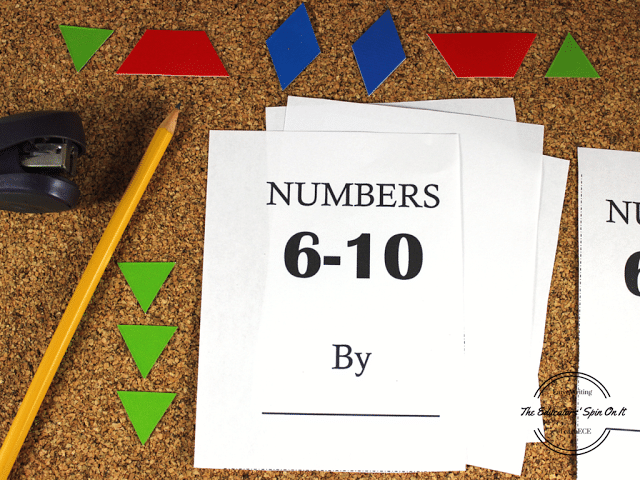 Materials Needed
Scissors
Paper
Stapler
Pencil
Paper shapes
glue
PPPSSSTTT – did I mention that the printable was free?
Download it here on Teachers Pay Teachers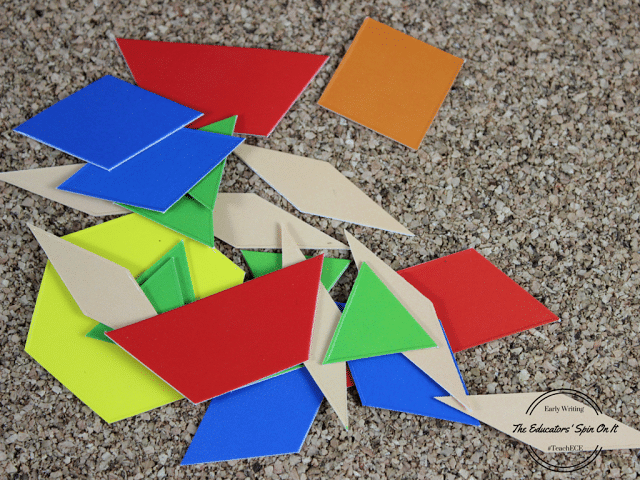 Directions
To make the mini book
Print the mini number book cover.
2. Put 5 sheets of paper behind the cover sheet.
3. Cut along the dotted lines to make 4 rectangle covers.
4. Staple each set of cover and 5 blank pages together at the left side.
To illustrate and write the mini book
1. Choose a number to begin with. I like to go in order, but you do not have too. Model how to write the number. I like to have children write the number in the air before writing it on paper. A number line can help provide a visual cue if needed.
2. Have the child select that number of shapes to glue onto the page.
3. Encourage them to sound out the word of the shape and write it below the shapes.
*Teachers Note on Inventive Spelling.
Inventive spelling is when children write a word based on the sounds they hear in the words and not the actual dictionary spelling of the word. This is totally fine when young children are first learning how to put words on paper. Although you could teach them one or two things (such as the plural uses s not z) Pointing out all their errors may deter them from the love of writing.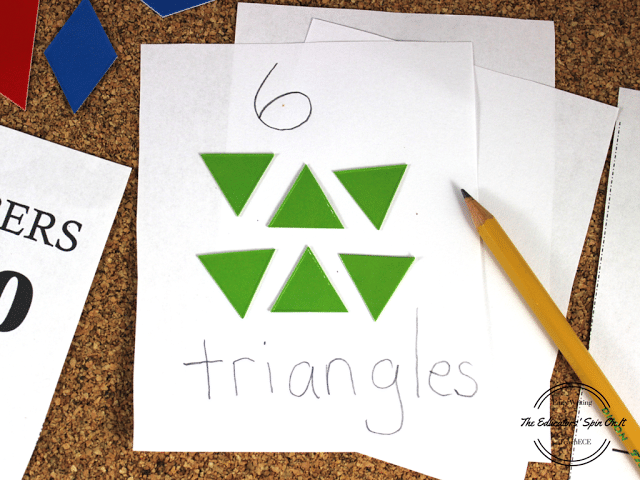 Variations:
Instead of shapes, use
stickers
stamps
crayons
pressed flowers
leaves
hole punches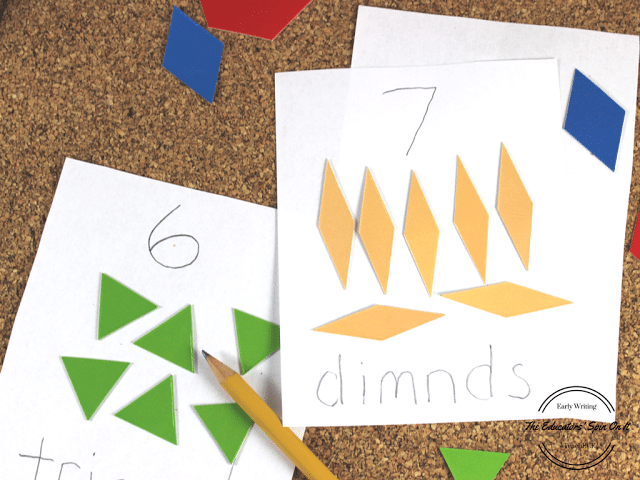 Number 6-10 Activities from the Early Childhood Education Team./ #TeachECE
How can I teach numbers 6-10 and Writing? by The Educators' Spin On It
Fine Motor Number Building Challenge by Fun-A-Day
Turkey Counting Rhyme by Growing Book by Book
Acorn and Squirrel Clip Cards by Rainy Day Mum
Candy Cane Counting Sticks in Preschool by The Preschool Toolbox Blog
Free Printable Counting Game by Life Over at C's
You may also enjoy these math activities for kids…