Use our Winter Observation Journal with your child and go out to search for the signs of Winter with your kids. Whether your neighborhood is covered in snow or not there are little signs to look for as the season changes.
What signs of winter will you discover together?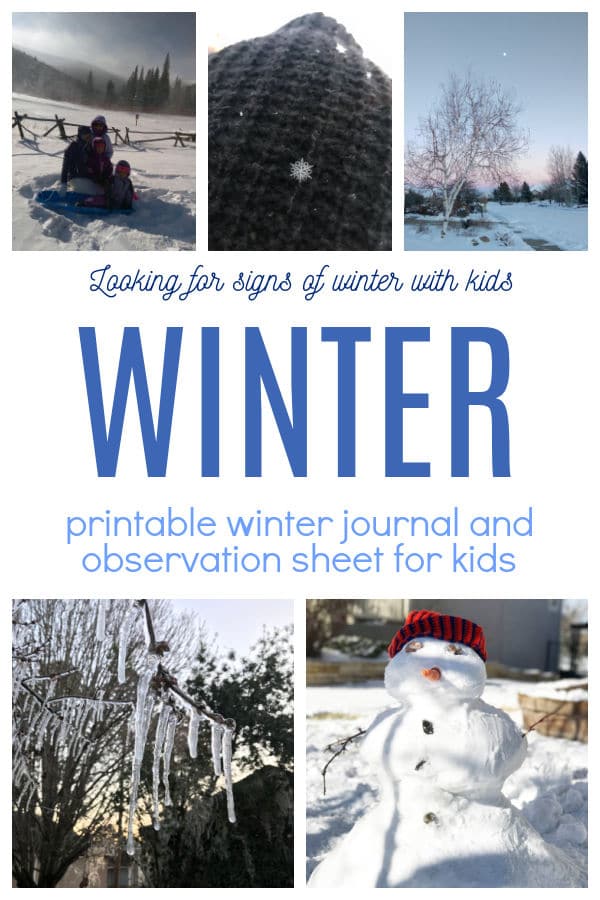 This is the time of year when we get a little jealous of everyone else with snow. Here in the south, closer to the equator, we will probably never see it with our children.
However, it's still important no matter where you live to teach our children about the changes in season.
Winter Observation Journal for Kids
So… what do you do to find Winter?
Take your child on walks and have them search for signs of Winter.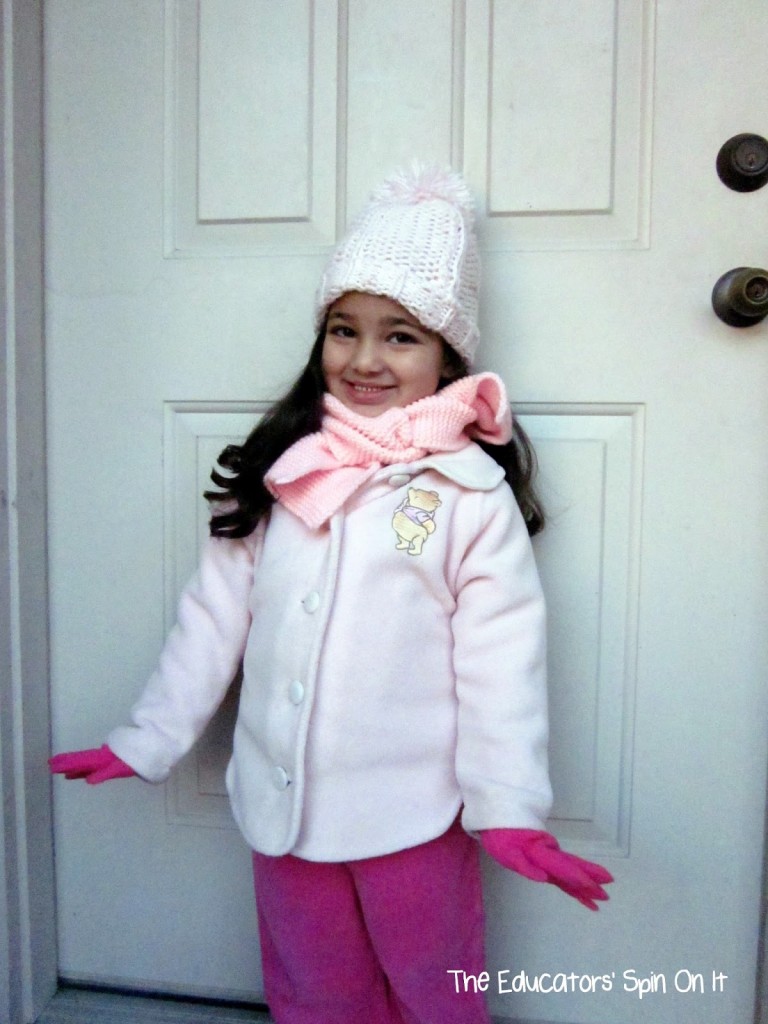 One of the biggest signs is in the clothing that we wear. Yes, we have to wear a jacket in the Winter!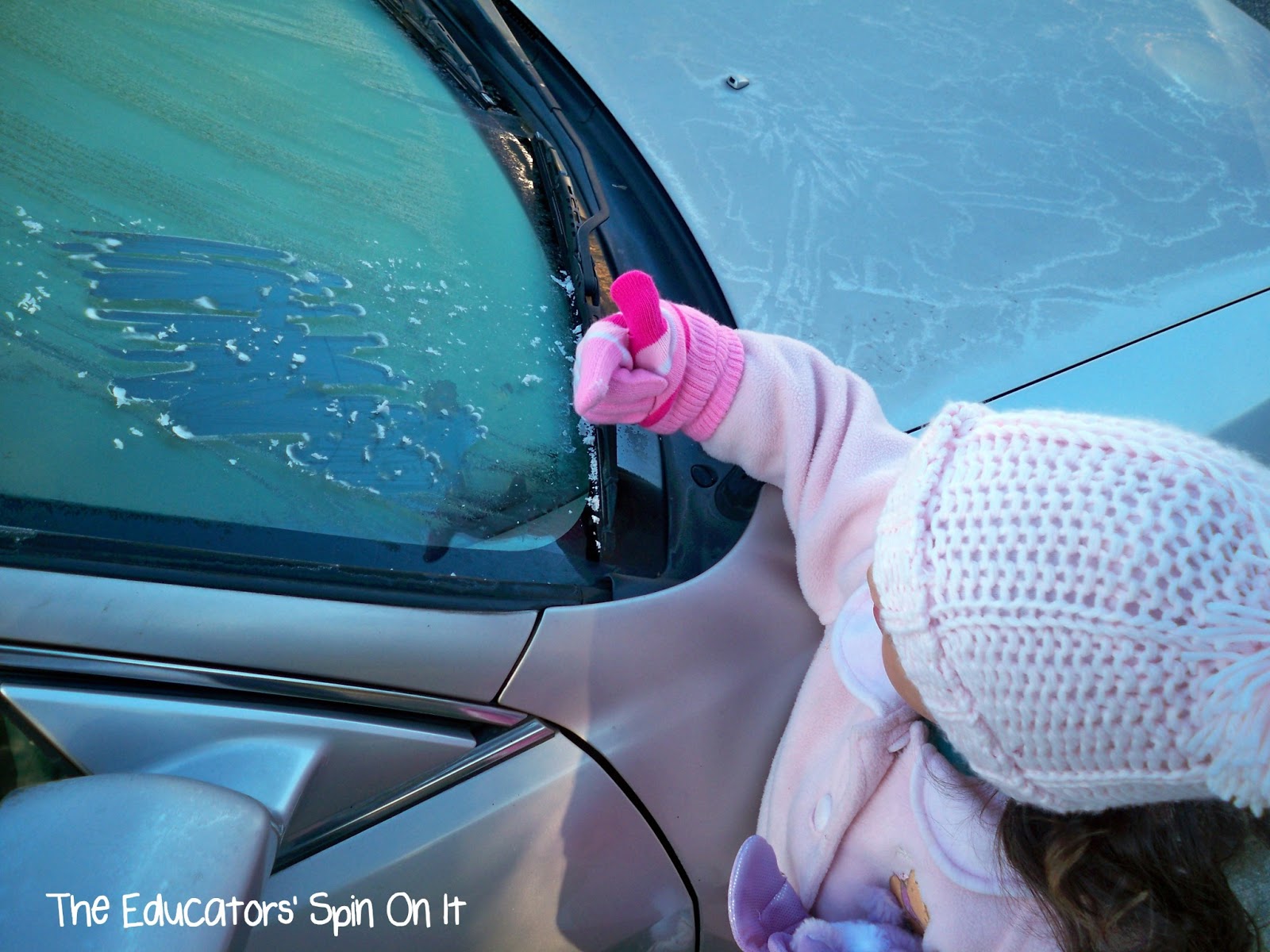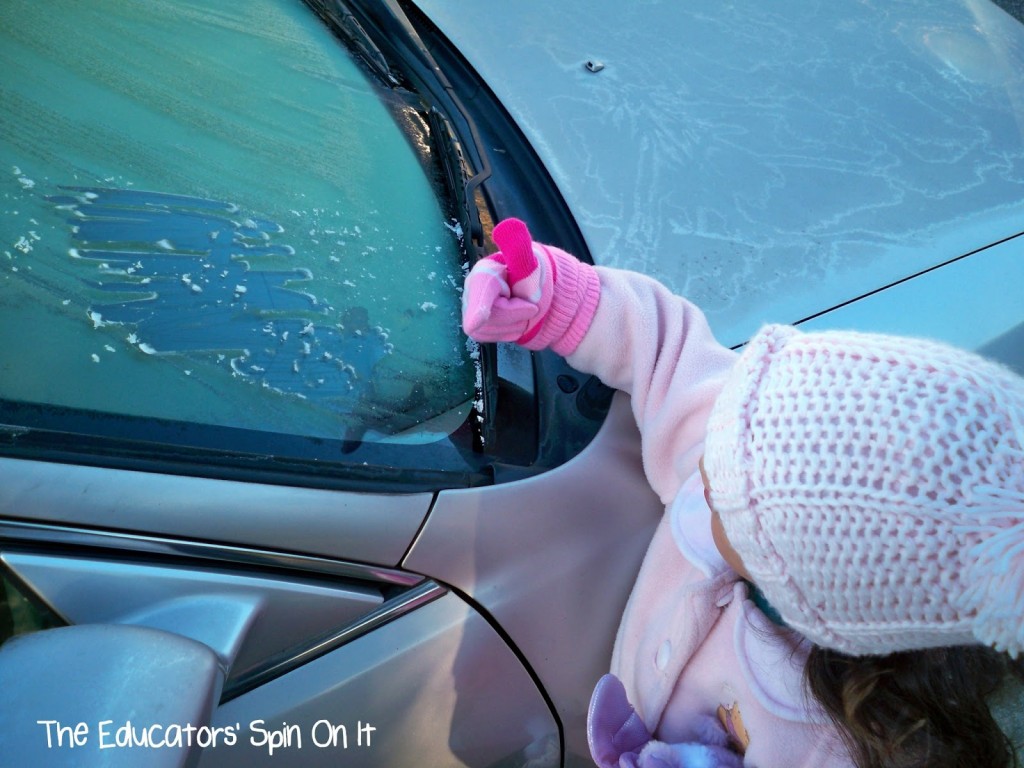 Observe the changes when it's cold
One really fun sign is to look in the early morning at the car windows and rooftops… what do they have? FROST! And if we're really lucky the grass might get it too.
Another sign is to find a few trees with missing leaves.
Or if you're lucky you can plan a trip to a winter spot to wake up to your car covered in snow like this photo above! This is from our visit to Colorado last winter.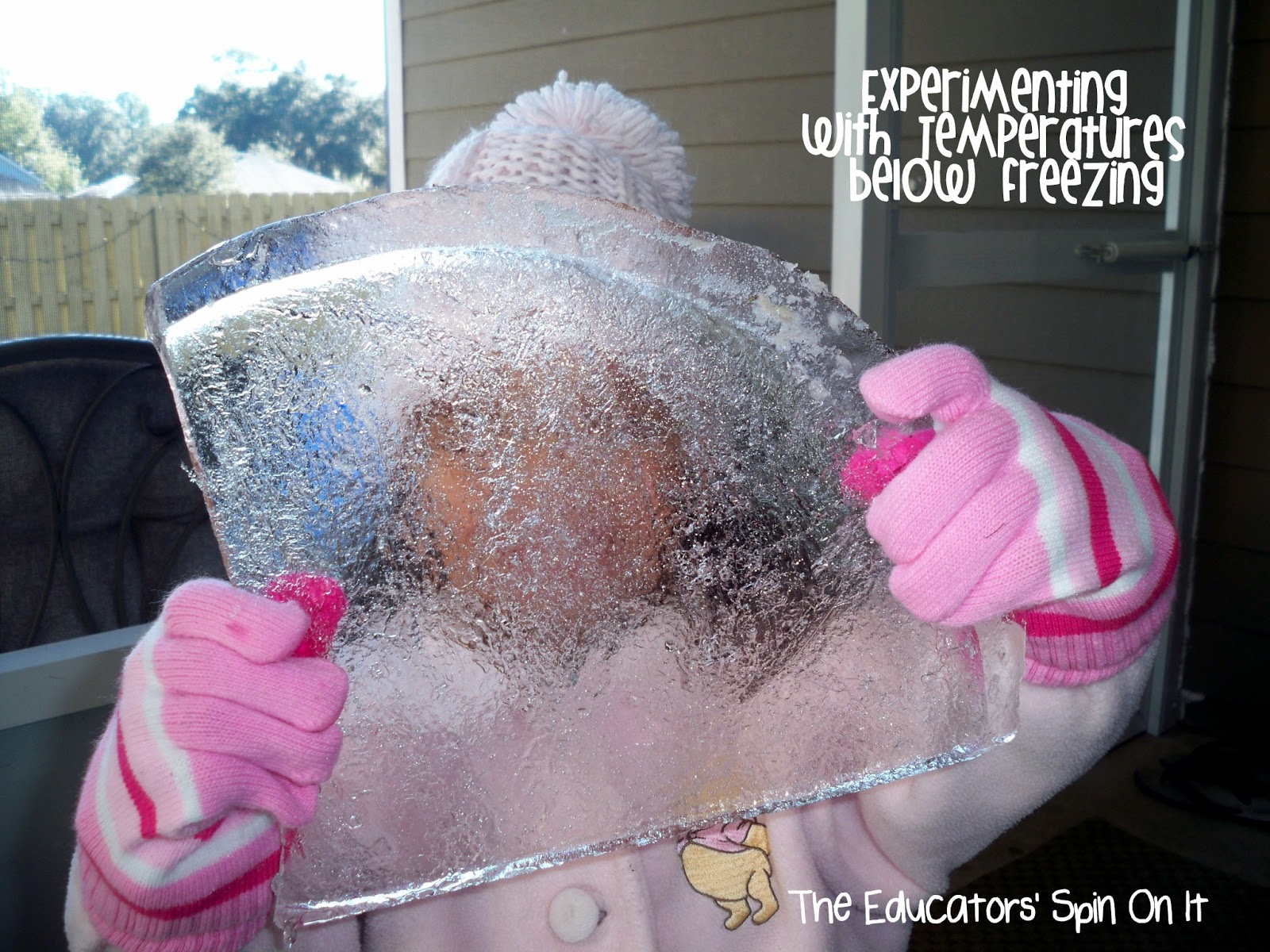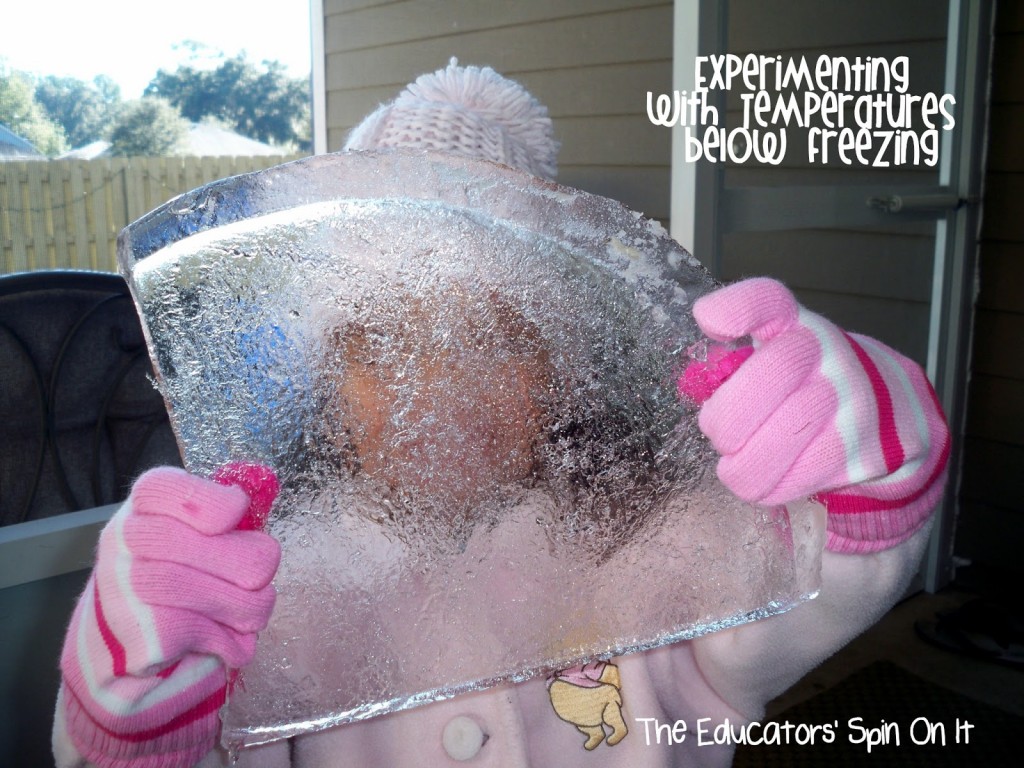 Sometimes we turn to alternative measures to see winter. We make ice at night! It's so much fun to fill a few containers in the backyard with your child and see when it freezes.
It helps them to get an understanding using a thermometer and what below 32 degrees really means.
We use our water table to explore. Look how we used it to explore frozen ice and water beads in winter.
Don't forget to check the changes throughout the day with your child, it's a great science experiment.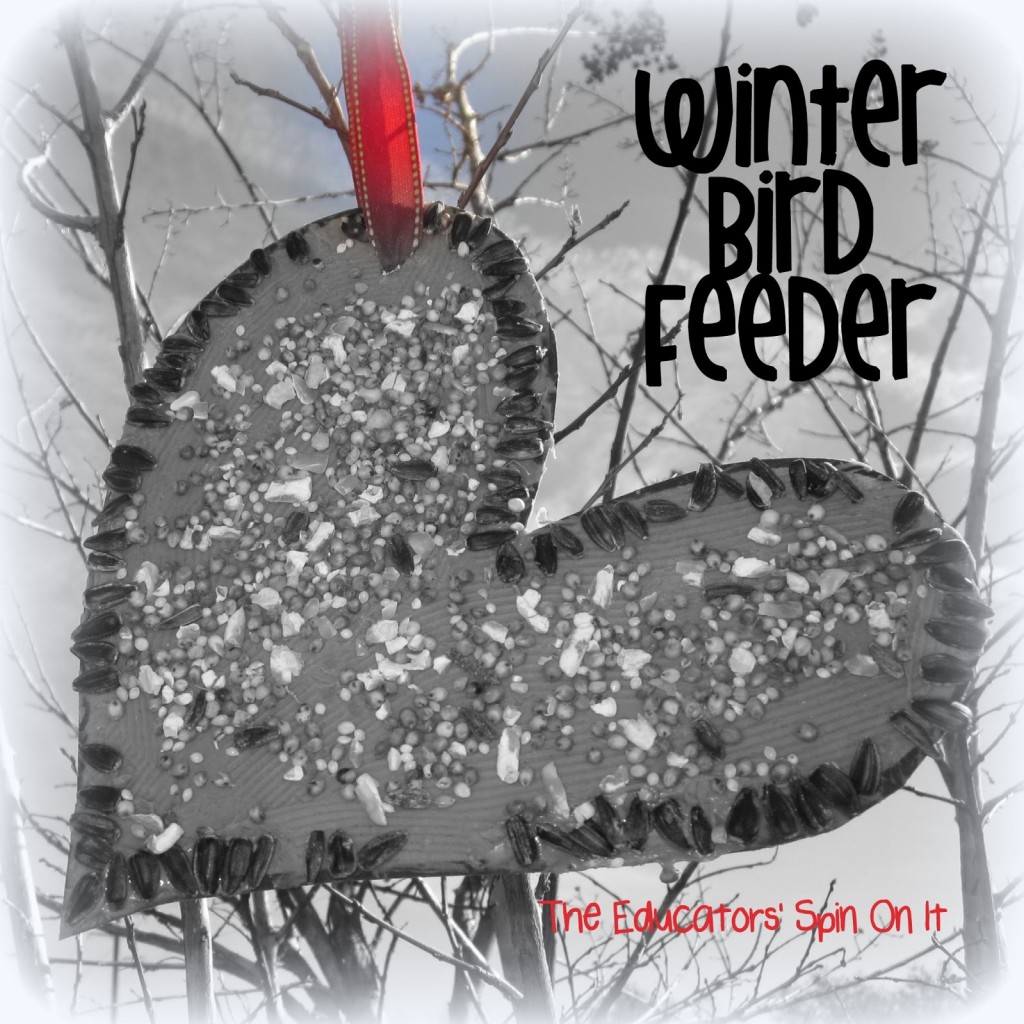 We're excited because it also means more birds for us in the South! Do you have any special winter birds that visit your bird watching station?
Here's a fun little bird feeder that we make each year for Valentine's Day. Click here for Directions
Here's a fun Winter Observation Journal we've created for our friends with snow and without snow.
Go out in your community and search for the signs of Winter with your kids. Record the changes you see throughout Winter.
Click here to print your own Observation Sheet and Winter Journal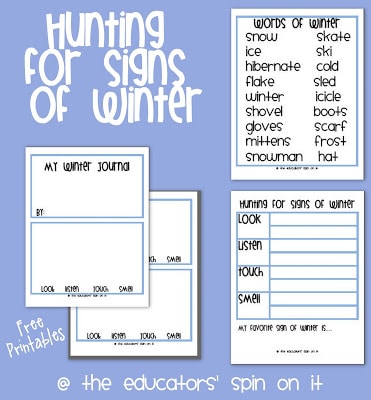 You can try out these winter activities for school at home too! Below we've featured some of our favorite winter activities to do with your child to go along with Winter Observation Sheet and Journal.
Explore these Winter Virtual Field Trips with your child!
Snow Themed Activities for Kids
Or explore these Winter Science Activities with Snow and Ice
Already looking for Signs of Spring? Check out this Spring Journal and Checklist!
Want more activities for Winter? Sign up for our free January Activity Calendar!
~ Learning never ends even after the dismissal bell rings ~