Birch trees are my absolute favorite tree of all time. They are beautiful and majestic. Using supplies from our art cabinet we created this easy birch tree painting for kids that is simple to make with stunning results!
Although best for preschool age children and up, this birch tree painting could easily be done with babies and toddlers with a little help from grown ups!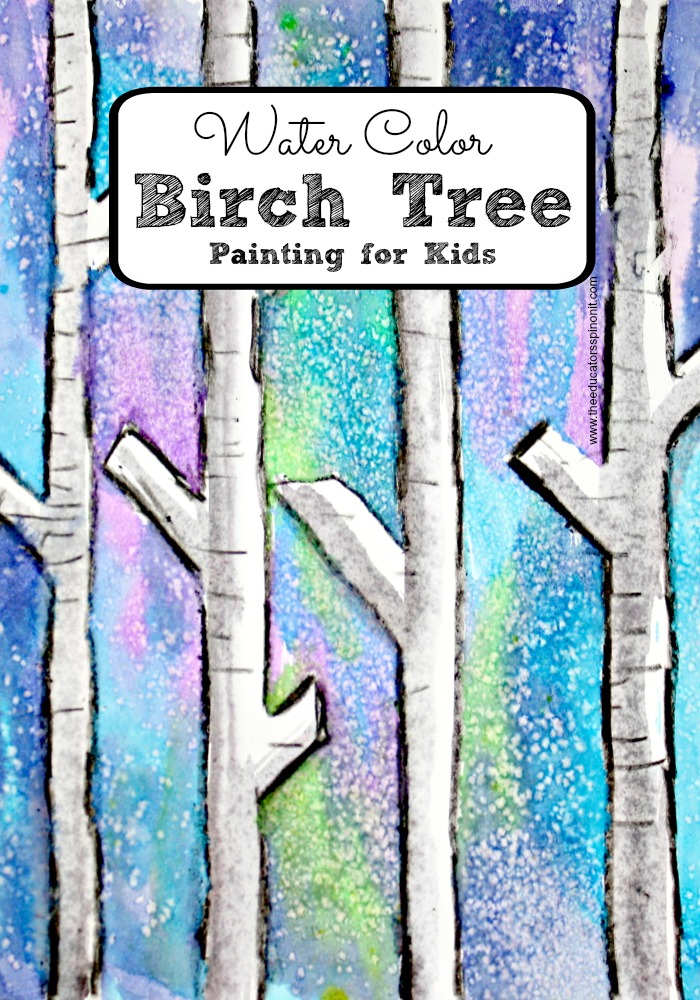 How to Make an Easy Birch Tree Painting with Kids
Note: Crafting with kids encourages imagination and creative expression. It is also a wonderful opportunity for shared experiences and vocabulary development.
Although young children may not "remember" these experiences from their childhood, they are indeed extremely valuable in growth and development.
Materials Needed for the Easy Birch Tree Painting with Kids:
Affiliate links:
Directions to Make the Easy Birch Tree Painting with Kids
1. Cut the tape if needed into thin strips. We stuck the tape to our shirts first, so it wouldn't be so sticky on the paper.
Test your tape out first to see if you will be able to remove it before completing the entire birch tree painting.
2. Place the strips vertical like tree trunks. Add a few short pieces for branches on the birch tree.
Press lightly on the tape to stick it down.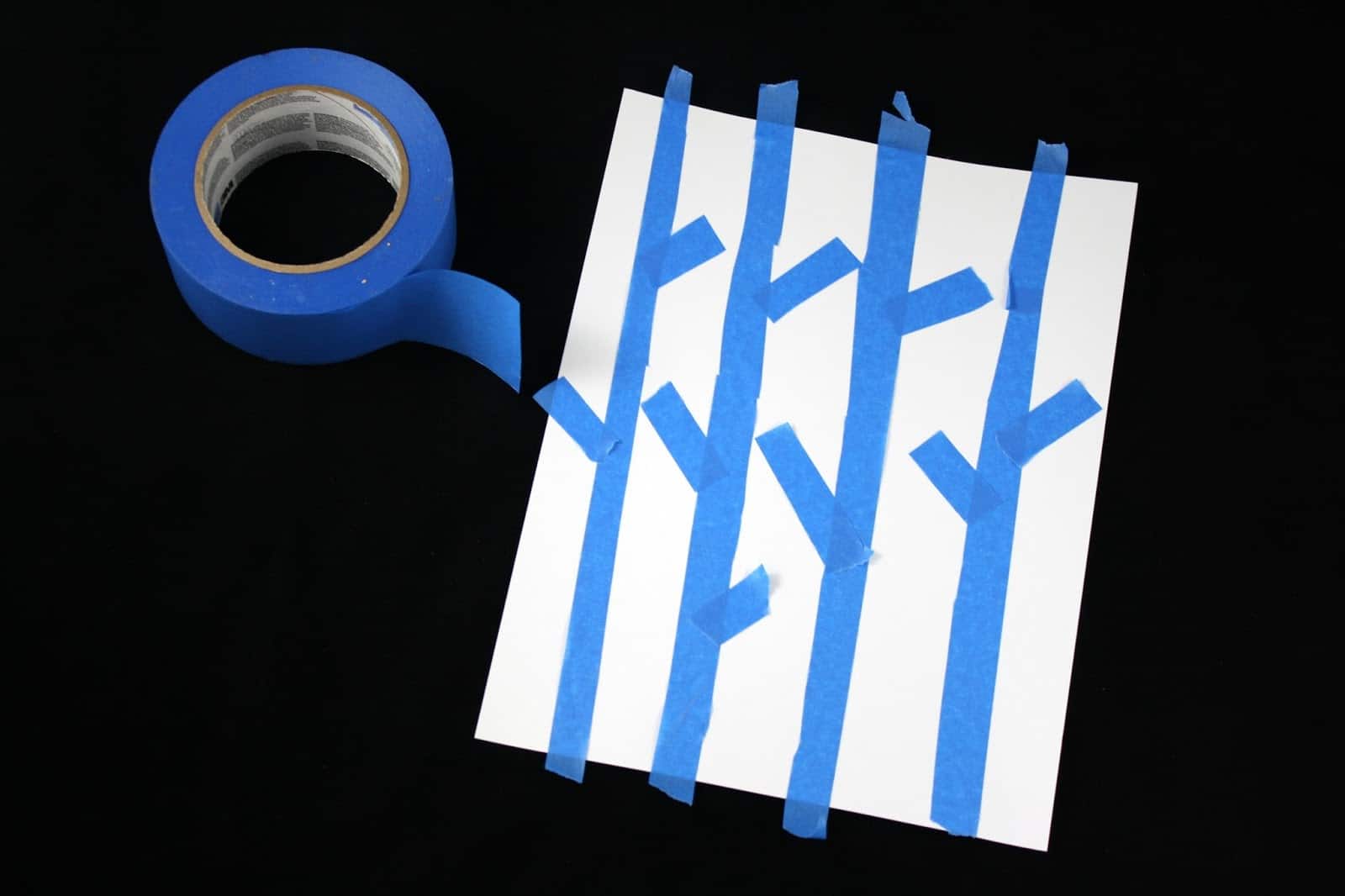 3. Paint water colors over the entire cardstock. We used cool colors: purple, blues, and a little green. This would be a great time to talk about the color wheel and how different colors are made.
4. While the paint is still wet, sprinkle salt on the paint. This will create a sparkly effect.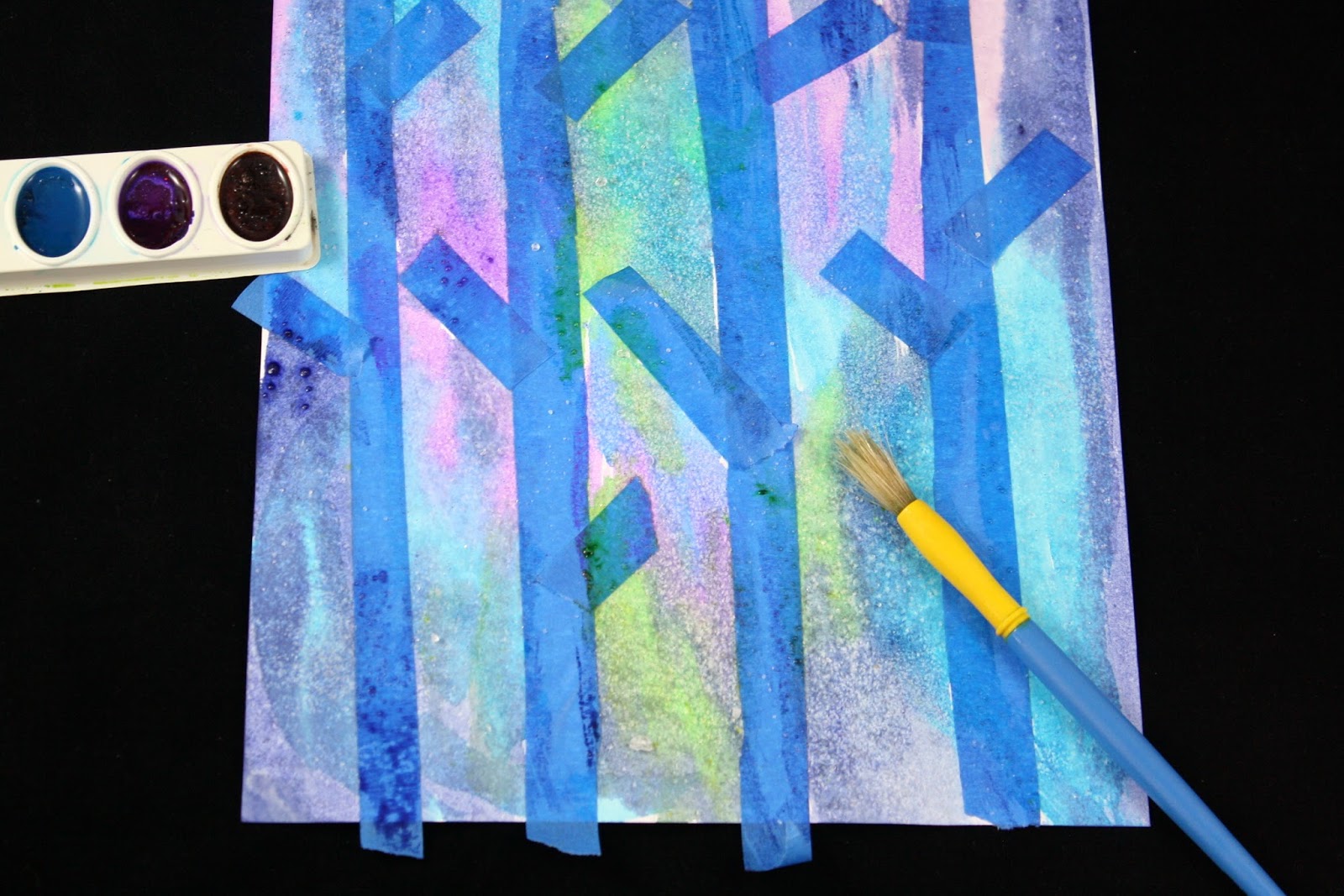 5. When the paint is dry, carefully remove the tape. If part of the paper comes up, don't panic. Try to remove it the best you can and glue any parts that ripped back down.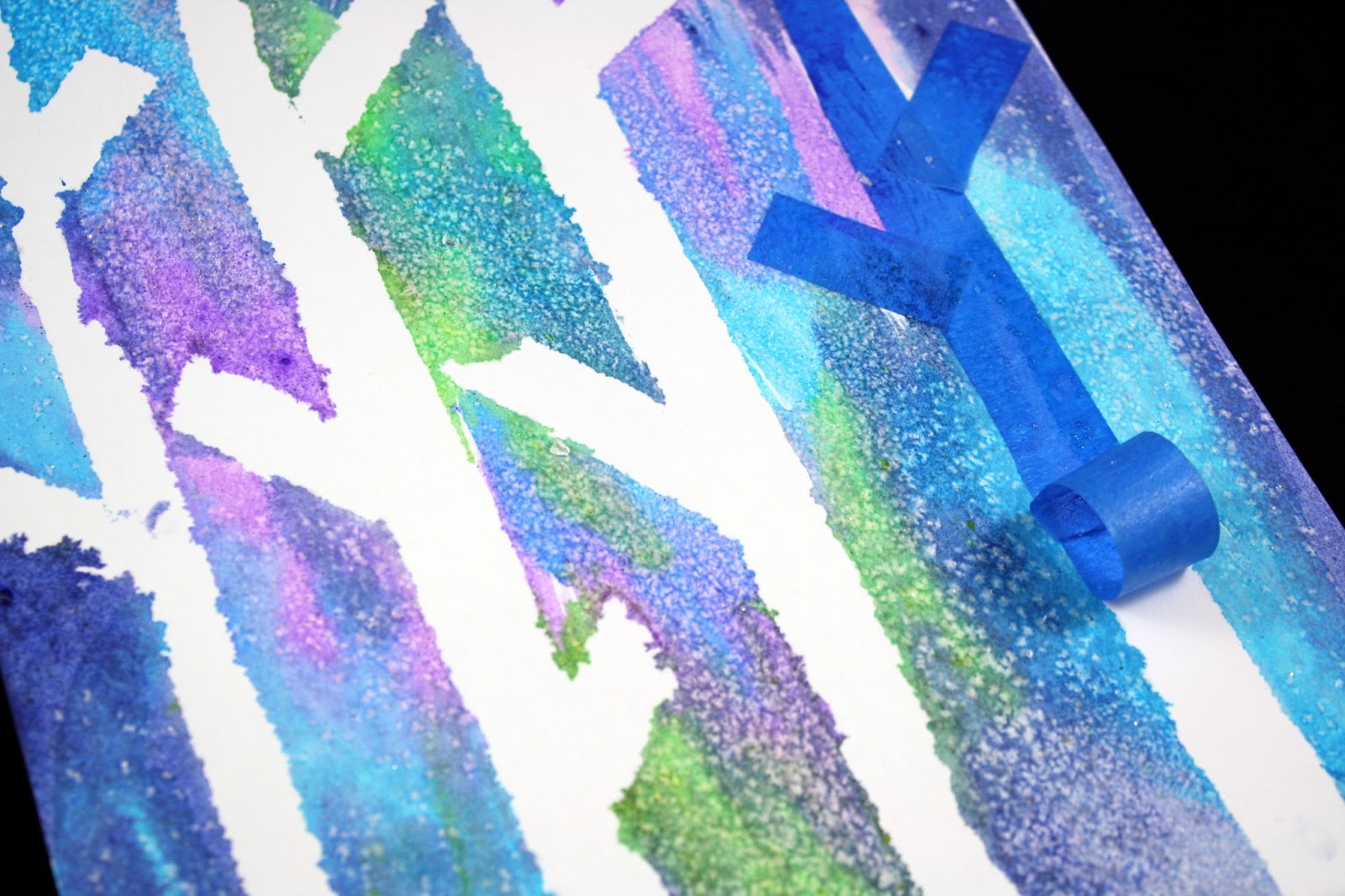 6. With a black crayon, outline the trees. Add multiple short horizontal lines to each trunk and branch.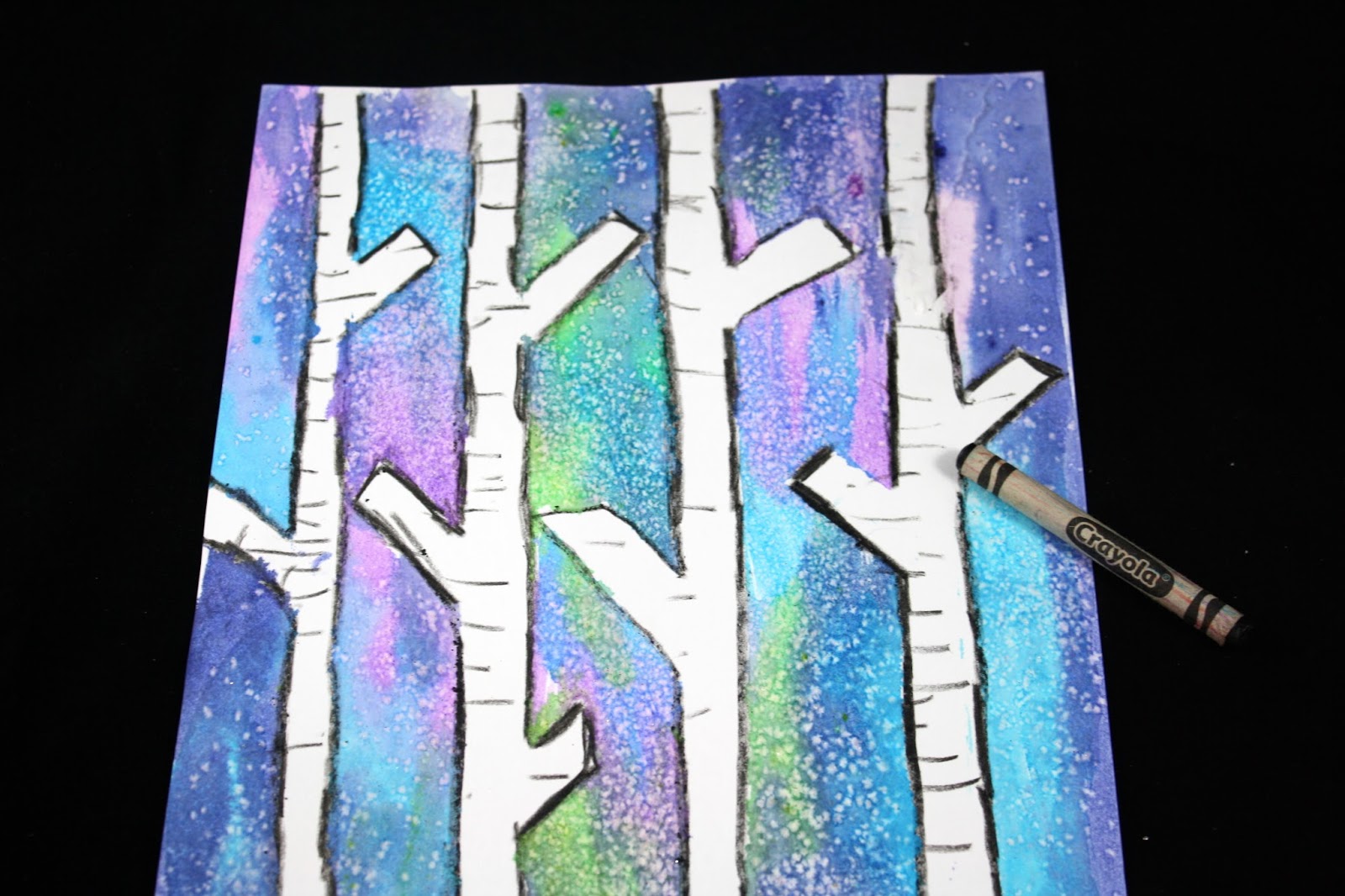 7. With a watered down black paint, paint a line on the left side of the trunk and the bottom of the branches. See the top picture.
8. Let the birch tree painting dry. Then display.
To make this birch tree painting into a card for someone special, I'm guest posting at Red Ted Art! Stop by to see what steps to take next! {Click HERE}