Create time in your after school schedule this year with these January Activities and Games for kids.
It's a fresh start to the new year for your child. It's officially time to plan out some after school activities for them.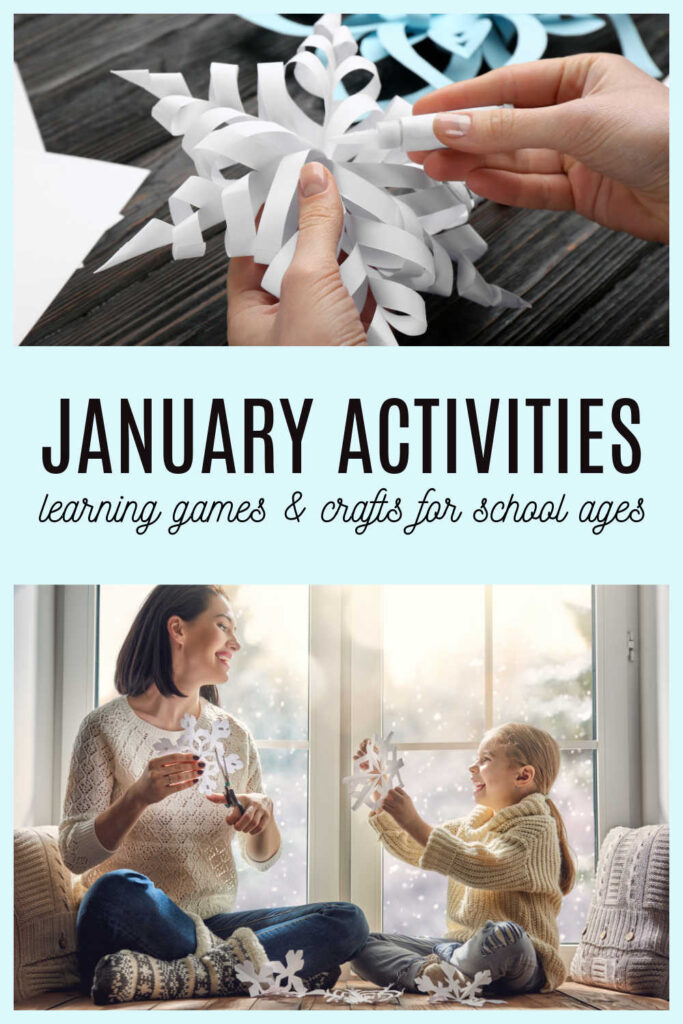 As we look to the new year we begin to set goals and one of them for me is to spend more focused time with my daughters after school with the activities we choose.

Will you join me on this goal in the new year?
January Themes for School Ages
For this month I'm choosing some fun winter themes. Here are some themes for January that kids can have fun with After School.
New Years
Snow
Winter
Snowmen
Penguins
Polar Animals
Polar Bears
Hibernation
Bears
Martin Luther King Jr.
Chinese New Year
Multicultural Children's Book Day
I've put all of these fun January themes into a free Activity Calendar just for you! You can download it here to use all month long.
January Activities for Kids
Take a look at this collection of January Activities and Games. So many fun and easy activity ideas for January for your child.
Take the afternoon and discuss with your child what they'd like to focus on for January.
Since we live in Florida my girls are a bit obsessed with recreating snow and ice conditions. It's fun to recreate with Winter Art projects like these Birch Trees or Winter Birds.
For some of you with colder temps I know you're looking for Indoor Activities too.
Which theme will you start first?
One goal is to host a Winter Themed After School Playdate and work on our Winter Journal.
Want more January ideas? Try out these 30+ Winter Activities for kids!
Here are a few more ideas for your January activities that involve writing more with your child.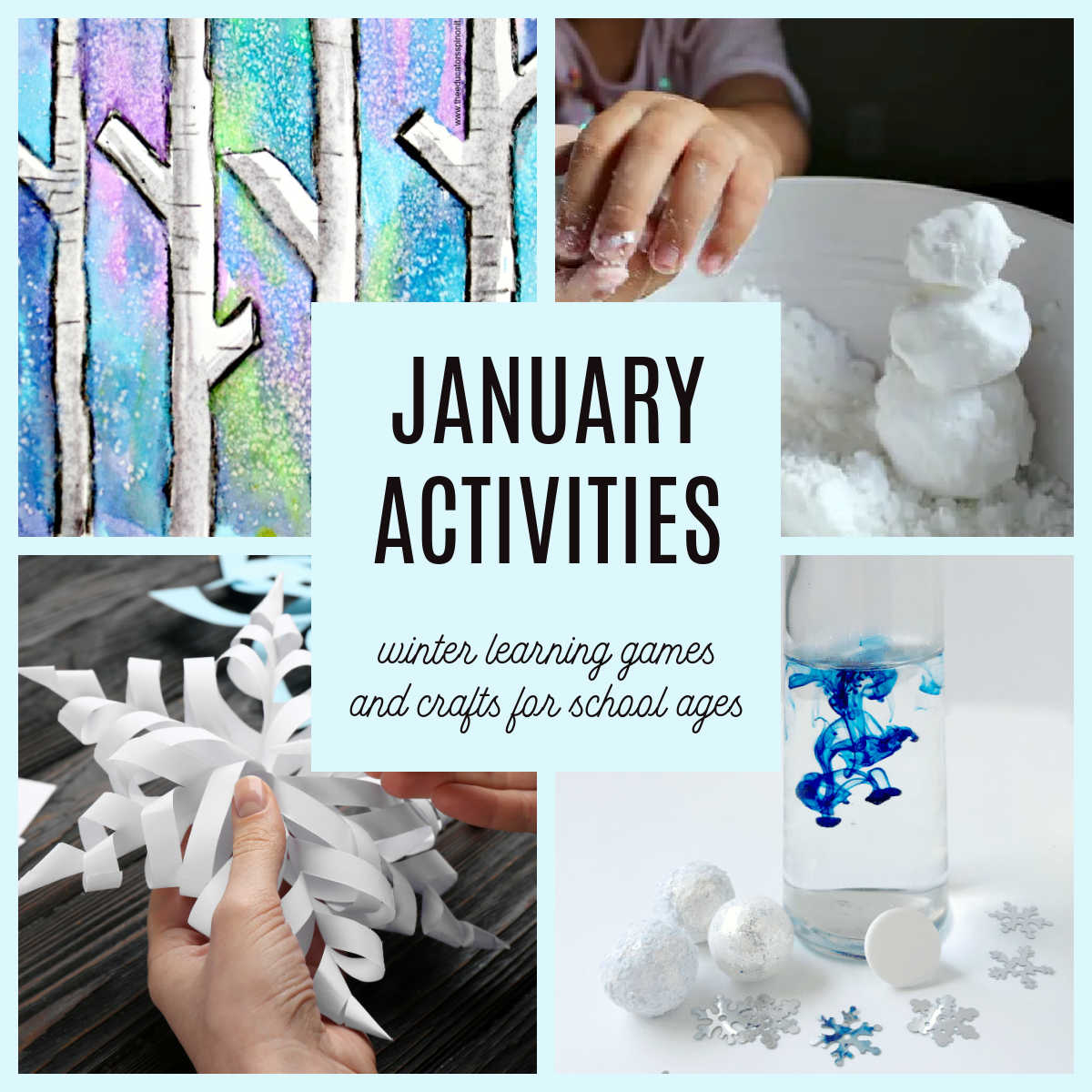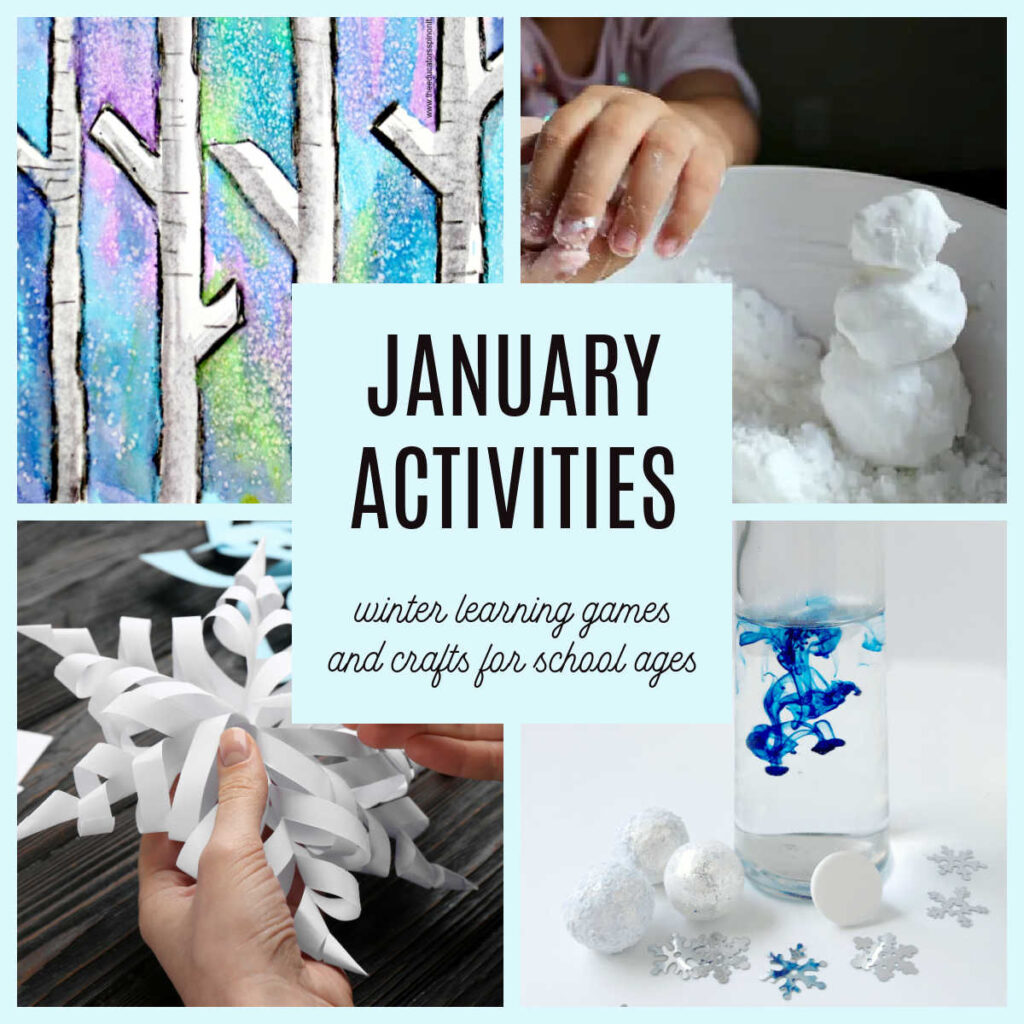 Create a January Word Cloud
We created a Word Cloud using ABCya.com to focus on winter vocabulary words. You could also create a word cloud for the month of things to do after school with your child.
You could call it your vision board for after school. When we set goals with our kids it teaching them to learn how to do that for themselves.
Plus goal setting helps to provide structure for them and keep them less tempted from technology like the tv or videos and computer games.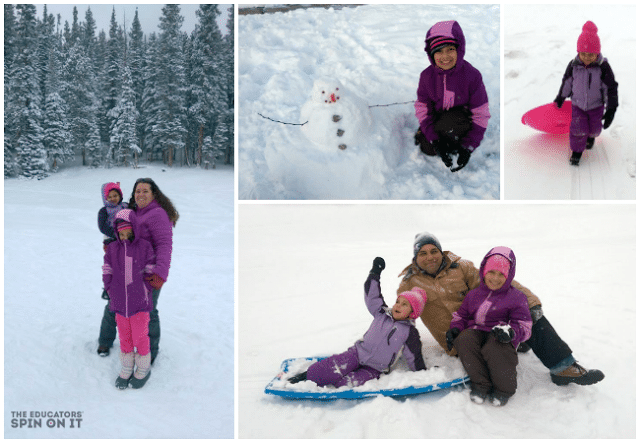 Winter Memories Writing Prompts
It can also be a fun way to remember an experience together as a family.
Here's a peek at our family last winter on my girls' first snow experience. This year we're pulling it out to use as a writing prompt.
January Books for Kids
There are so many fun themes for kids in January! Here's our top pick of January Books for Kids to read along with these winter themed activities.
What winter photos could you use as a writing prompt?
Go on these Winter Virtual Field Trips with your child this January!
Want more activities for Winter? Sign up for our free January Activity Calendar!
January School Activities
Now it's your turn and share with us what your family is doing this January. Don't forget to start of with this New Year's Interview with your child.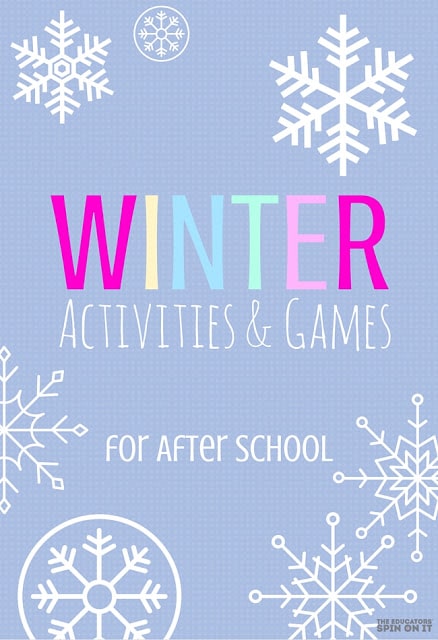 Looking for more Monthly Planners to plan out your year? Grab our February Planner!