How do you plan a Staycation in Orlando?
Orlando can be an amazing location for tourists and locals. People literally travel from all over the world to visit the numerous Orlando attractions. One hidden secret is that there are so many other resources for mini vacation spots with your family that are budget-friendly, especially if you're looking for something away from the main Orlando theme parks.
Planning a Staycation as a local can be just as much fun to find those hidden gems we forget to visit.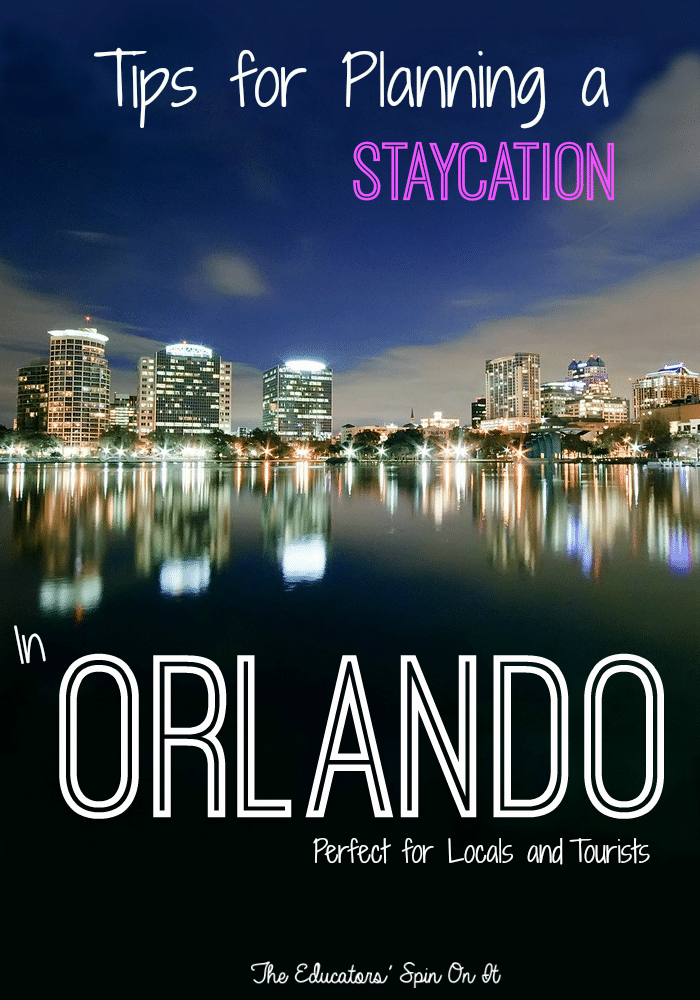 If you don't live in Orlando come back tomorrow for a list of staycation ideas for over 60 cities!
Click here for 60+ Cities Staycations
Planning a Staycation in Orlando
Here are some of my favorite spots for a perfect little getaway this summer with your kids in Orlando!
Hotel Adventure in Orlando
After living in Orlando for nearly 30 years we are always trying to find new things to do. One of my biggest tips is to book a hotel for your staycation, there are SO many to choose from in Orlando! It's a memory your kids will never forget. Even if that's all you do.
Here's our experience at Wyndham Bonnet Creek Resort and Universal's Cabana Bay Beach Resort.
TIP: Find a hotel with an amazing pool that includes a yummy free breakfast & free cocktail reception hours. So much more bang for your dollar!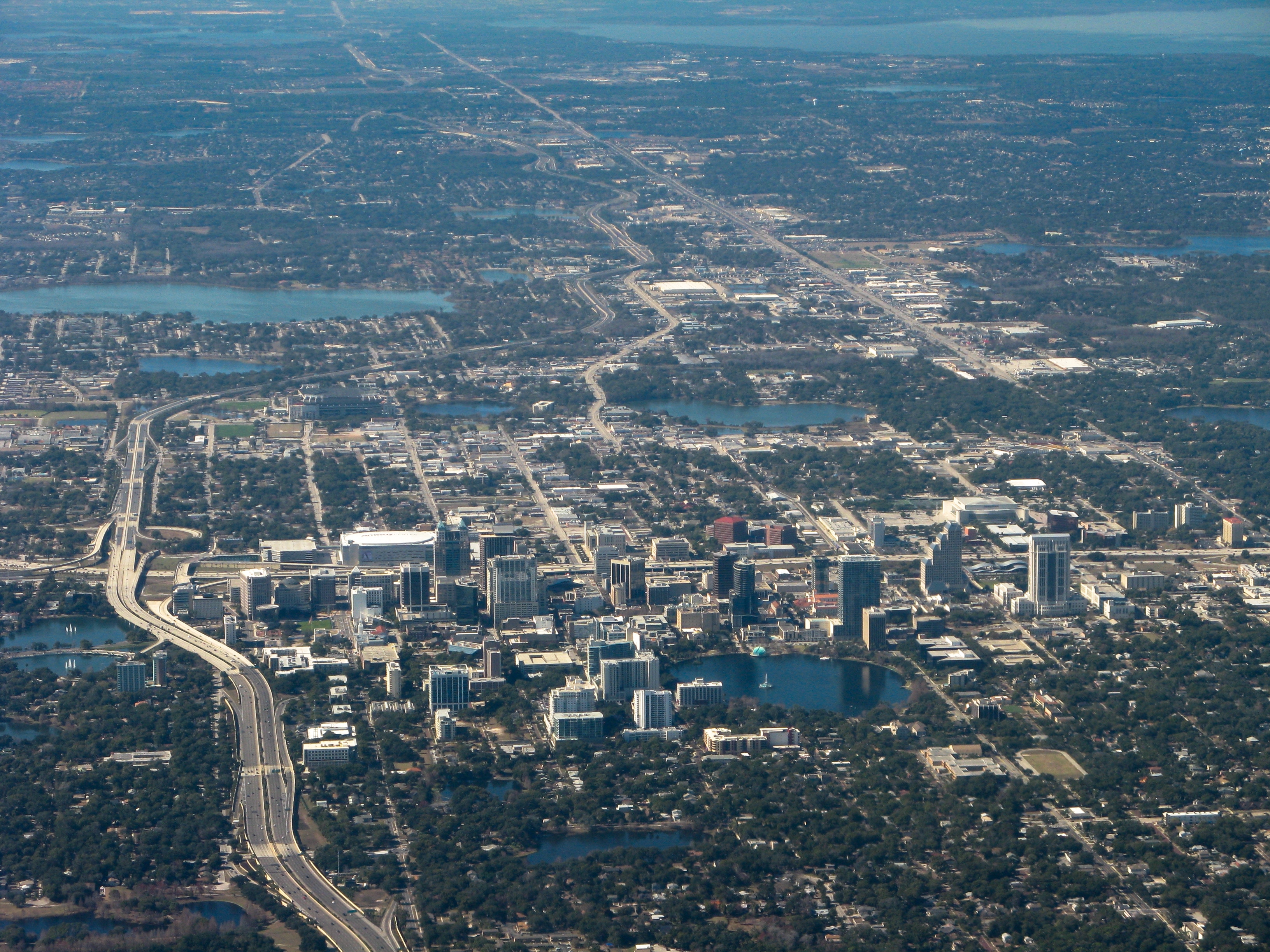 Orlando Overview Image Source Wikipedia
Indoor Fun in Orlando
Outdoor fun In Orlando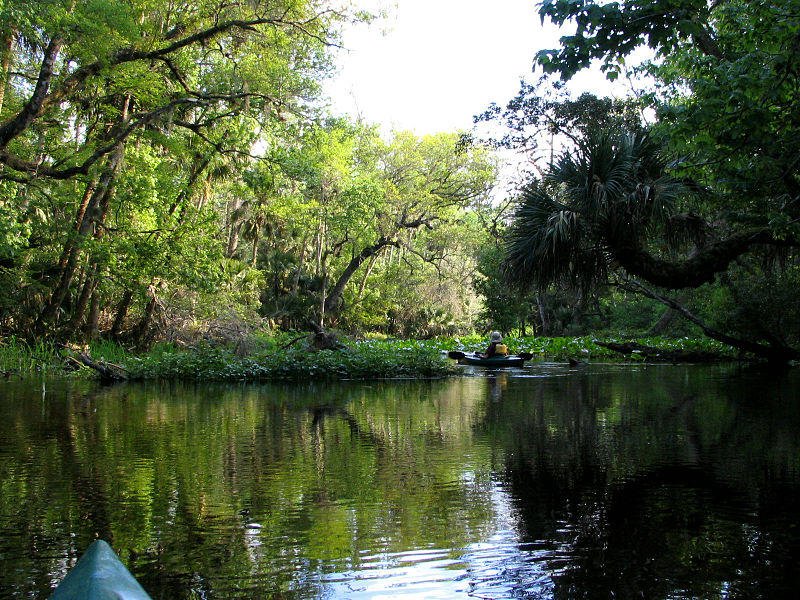 Discovering Springs and Rivers In Orlando image source Wikipedia
Water Fun in Orlando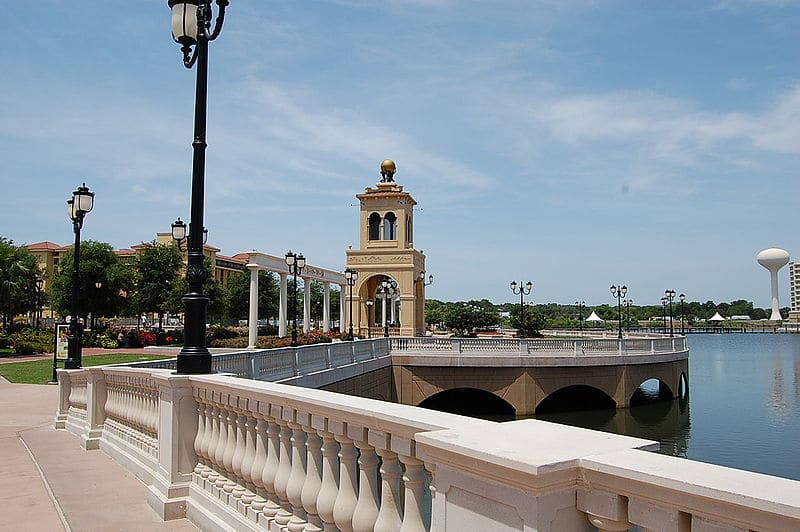 Uptown Altamonte Springs at Crane's Roost Lake image Source wikipedia
Shopping Fun in Orlando
Outlet Malls in Orlando Premium Outlet Malls have a few locations. We love the life-sized chess game and playground at the Vineland location. The International Drive location has a stream and little area with activities for kids.
Point Orlando Point Orlando is a favorite culinary spot with a few kid friendly options. Monkey Joe's is an indoor spot for kids to jump around, literally! There's a Movie Theater too. Take some time to at least drive by Wonderworks, your kids will love it!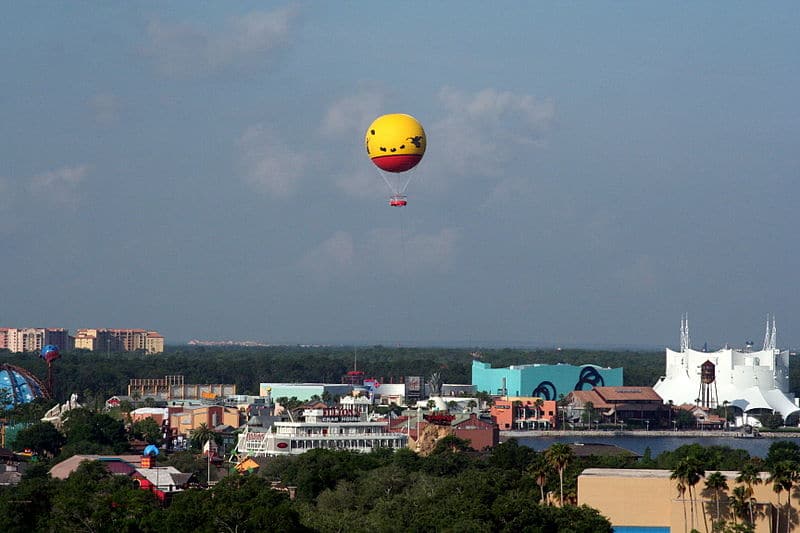 Downtown Disney image source wikipedia
Theme Parks in Orlando
If you're still looking for a bit of the Theme Park Magic without the Ticket Price here are a few tips from a local who's entertained quite a few out of town guests with these plans!
Disney World Let's start with one of the Most Known Attractions in Orlando Disney World ! There are many options to purchase tickets for…. Magic Kingdom , Epcot, Animal Kingdom, Hollywood Studios, Blizzard Beach, Typhoon Lagoon If you can go for the ticket price do it while they kids are still little they'll love it! The Florida Residents' Pass is the best ticket option when they are available.
Disney Springs Did you know that for minimal cost or for FREE you can visit Downtown Disney? Located on Disney property it's our go-to spot when we want to sneak in a little Disney Magic without having to go to the theme parks. Disney Springs, formerly known as Downtown Disney has many options for Kids to do! Featured locations are Lego Store, T-Rex Restaurant and Fossil Dig, Rainforest Cafe, Bippidi Bobbidi Boutique, Boat Ride, Train Ride, Photo Opp with Disney Statues, Little Splash Pad for Kids, Carousal, Tons of Restaurants, Bowling, Movie Theater, Balloon Ride and MORE!!!
Disney Boardwalk Did you know you can visit Disney's Boardwalk for free too? You can catch a glimpse of Epcot's fireworks in the evening too.
Universal Studios Universal Studios and Island of Adventure are a big hit with family. I have a little local secret if you head to City Walk for an evening getaway it can be tons of fun. Don't forget to sneak in a little boat ride with the kids. They have quite a few restaurants, a movie theater and sometimes there is street music. Wet 'N' Wild can be an entire day and night of fun too!
Sea World Sea World, Aquatica , Discovery Cove Year after year Sea World is just about the only park that we just simply can't not visit which is why it's the one pass we always have. With younger children it's nice to not have to be rushed and fit into lines. There are so many little spots to simply sit and observe the marine life. Plus as your kids get older there are some fun rides and a splash park for them too.
Legoland
Budget Friendly Ideas for Vacations in Orlando
Living in Central Florida with Kids can be such a treasure to our families. At times I forget how lucky we are to have all of these amazing attractions in our backyard! Giving ourselves a break from some of them is important to make those trips extra special when we do go.
Plus there are times when our budget needs to take things a bit more local. Take the chance to explore a few more options this summer.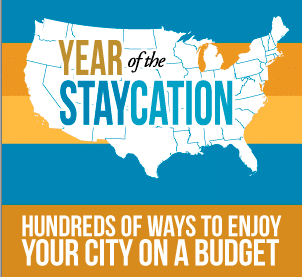 A big thank to Savings Lifestyle and The Happy Housewife for hosting this Staycation Series. With a city as large as Orlando, I know there is a lot more that could have been included. So, if you're favorite Orlando area spot is missing, please tell us about it in the comments below!

You may enjoy these travel destinations with your family…