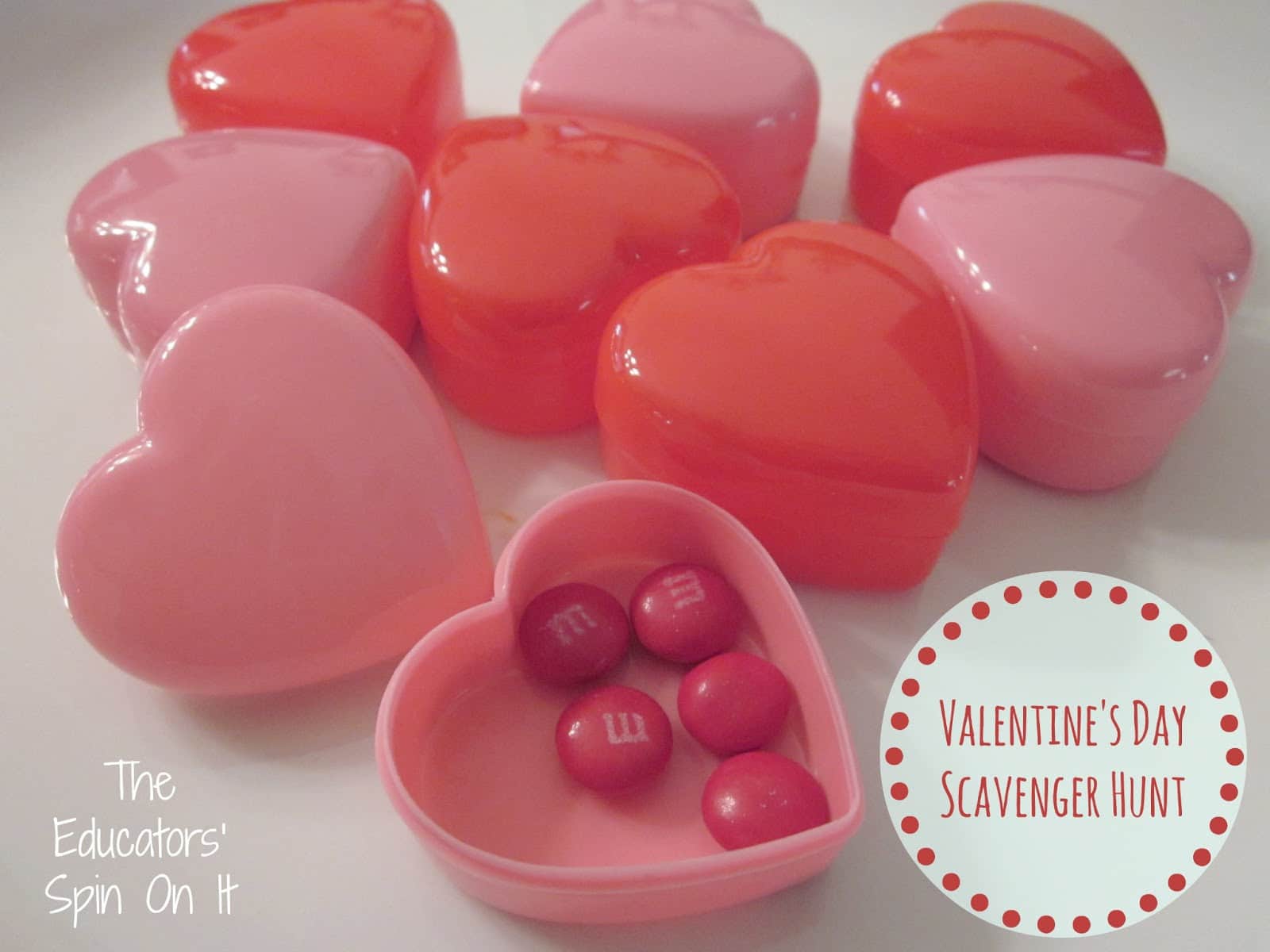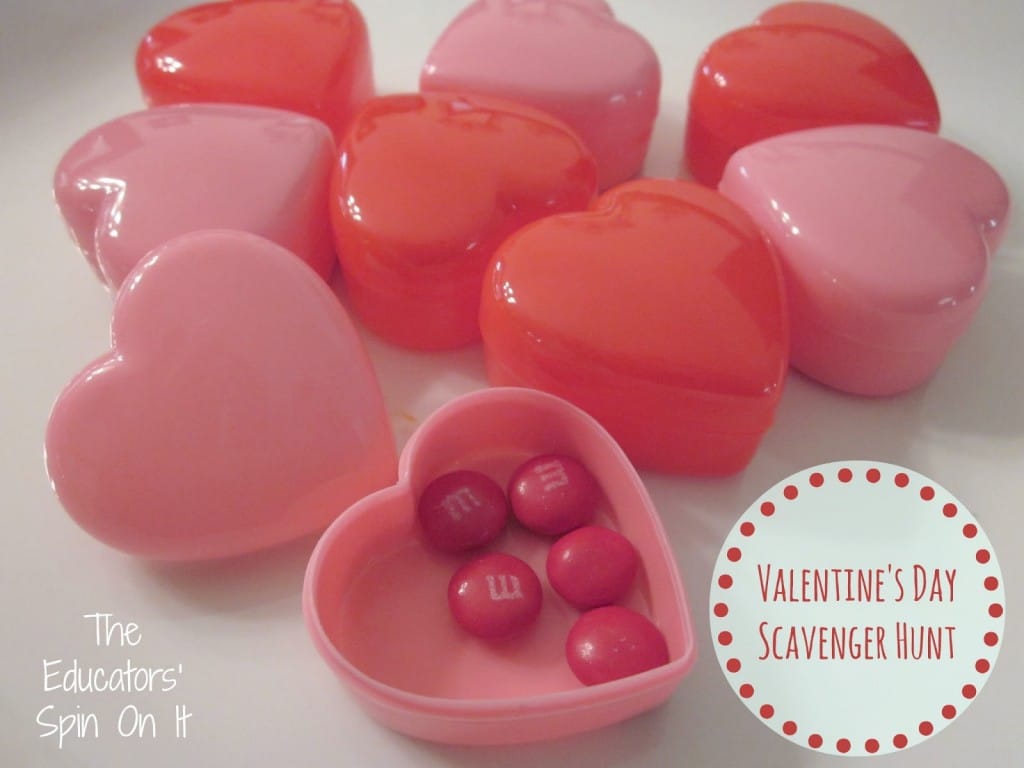 Create your own Valentine's Day Scavenger Hunt for your child! They will love it and want to do it again and again.
It's a special bonding activity for you and your child and the bonus is… it encourages READING!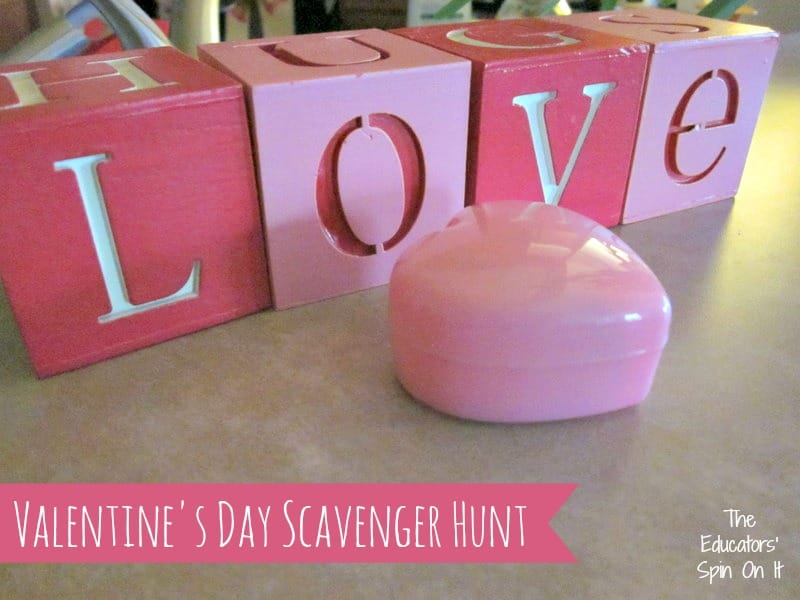 Valentine's Day Scavenger Hunt
Grab some plastic heart containers from the Dollar Tree or Target's Dollar Spot or any small container, a bag of M&M's or small heart beads and print out the clues below. It's fun to collect them into a Heart Tray too!
Now it's time to hid them all over your house!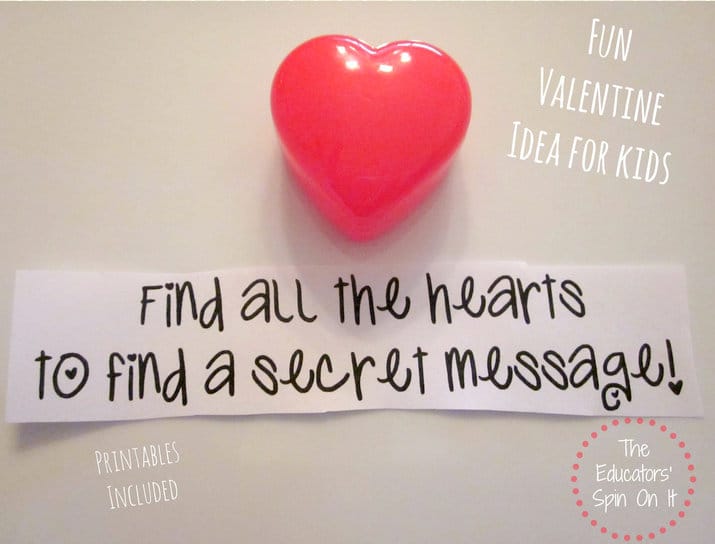 Disclosure: This post contains amazon affiliate links.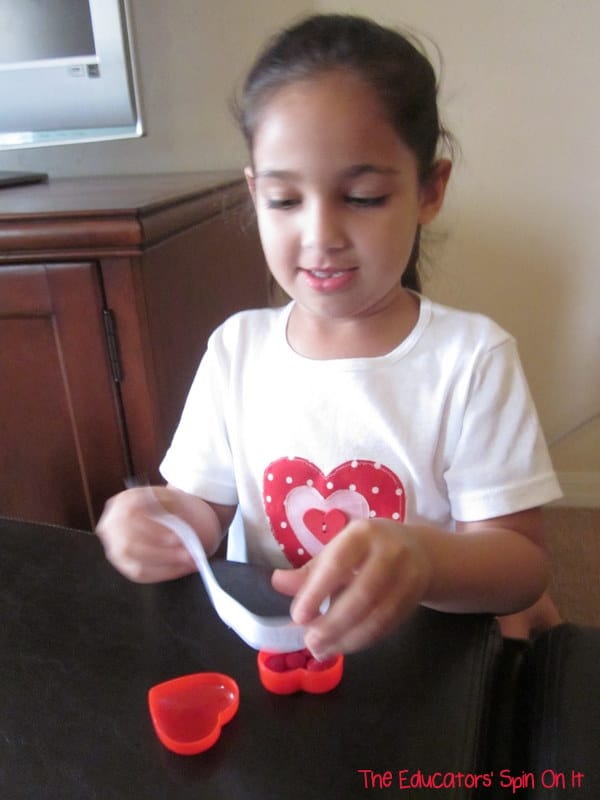 My daughters had so much fun searching the house and finding each of the secret messages inside. I made sure to tell her how many there were when we started and that I had enough candies split between them so that when she got to the last one she could create her secret message on the large paper.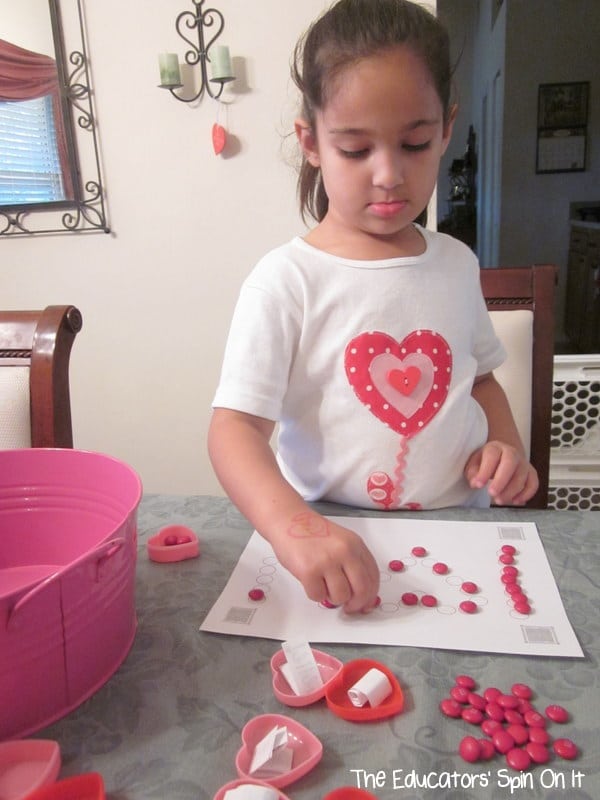 Once your collect all the hearts and messages use those fine motor skills and place onto the paper to find your secret code. This smile to TOTALLY worth the effort of playing this game again and again!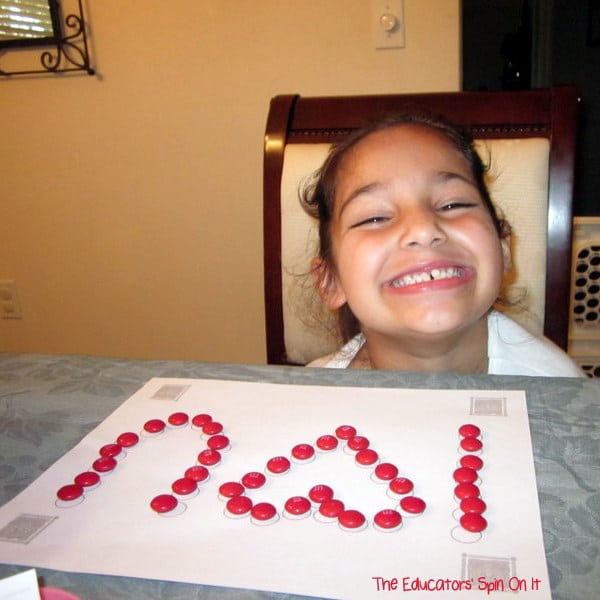 Guess who joined in the fun as we search and searched all week long! Little Sister! My daughter even started creating her own little love message for my husband and I to find. What a special treat to have little love notes left all over for you to find.
Happy Valentine's Day from The Educators' Spin On It.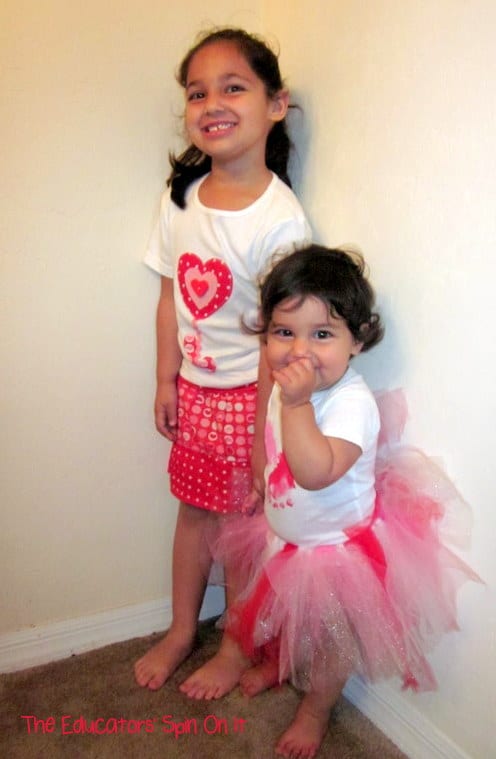 Grab your FREE Printables!
Printable Cards for Valentine's Day Scavenger Hunt
Cut up the messages to fit inside your hearts or containers. Here's a blank one too to make your own messages, Picasa or Picmonkey work well to create for free.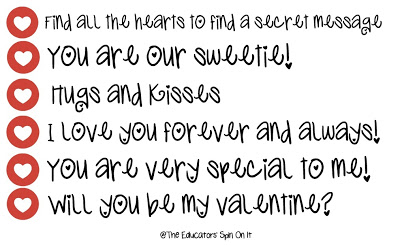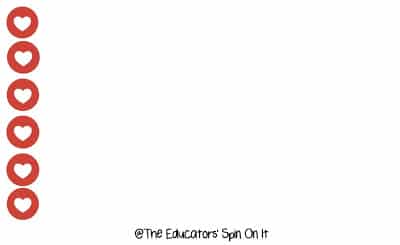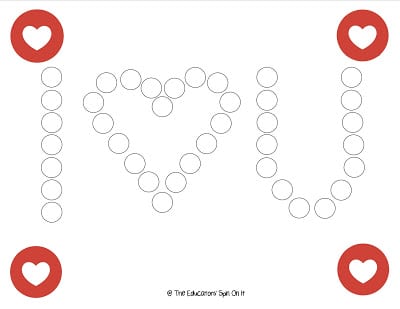 Last minutes Ideas for Valentine's Day with your Kids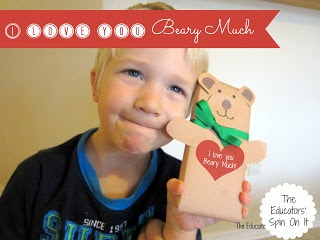 Make a very special Bear some someone Beary Special in your life!