Beat the Summer Slide.
Teachers HOPE that parents are playing with their children daily and providing opportunities to keep their children thinking. As a parent, I know that mid-summer, the kids are enjoying a more laid back routine of outside playtime, trips to the beach, and afternoon popcorn and movies. It can be easy to forget the importance of learning, but it is essential that children are exposed to literature and new vocabulary in the summer months.
It is important for children to problem solve, create, and think. We want our children to keep growing intellectually even when they are not attending school. Continuing to provide access to education in the summer months will better prepare them for the school year ahead.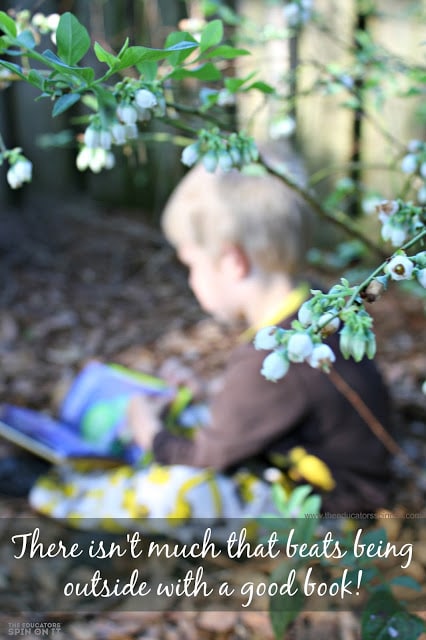 How can you keep kids excited about reading:
Read Often.
Yes, that is right. Read every day. Read more than once every day. If you have a young child, read at least 10 picture books every day. Older kids? Have them pleasure-read for at least 20 minutes on their own.
Don't forget to read to them too. Start a chapter book together and read a chapter every night out loud to them before bed.
No matter what READ.
Read in a variety of places.
I know that my kids have a favorite chair they like to read in, but it is fun to read in different places. It can make a favorite book seem new again. Plus, changing the place up every once in a while may lead to MORE reading! So where have you read today?
In a chair
Under a tree
At the library
On a swing
Under a table
In the kitchen
On the couch
Outside
This post contains Amazon Affiliate links.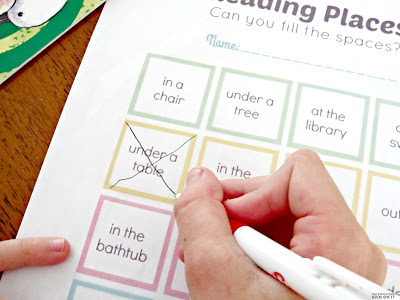 Click to get your reading spaces game board
Read a variety of reading materials. Yes, they count as reading.I know I enjoy skimming through a cooking or gardening magazine, reading the articles that peak my interest. Kids do too! There are some very high-interest reading magazines for kids on the market including:
Keep a reading journal. Have your child read a book and then write about it. It doesn't have to be a long book report, just a few words to help them remember what the book was about.
Both my 4 year old and 8 year old are able to do this in different ways. The 4 year old draws a picture or tells me what to write. The 8 year old writes her information independently. She also sometimes prefers to draw a picture rather than write sentence, which is fine by me!
Make your own or use a pre-made journal like this one.
Read books about other places around the world.  Can you find a story where the main character is of a different ethnic background that yours?  Is there a book written by an author who grew up in another country? 
Challenge yourself to find one book from each continent. Not only is this quest a good way to motivate our kids to read a variety of books, but it also connects geography and culture to literature. Check to see where the book was made in the first few pages. Read the book jacket to see if there is any details on where the writer lived or was inspired for the story.
Doyli to the Rescue: Saving Baby Monkeys in the Amazon is a non-fiction book about a girl in the Amazon who helps to save and re-rehabilitate orphaned monkeys. My kids read this book with eyes open wide and couldn't believe how life was so similar and yet different for kids in a different part of the world. We did a lot of comparing and contrasting on each page. After reading this book with my grade schooler, we brought out the globe and found South America, Peru, Iquitos, and the Amazon river, then starred the location on our reading map.
Read a variety of books. My seven year old may not have realized how awesome historical non-fiction is if I hadn't taken her to that section of the library and checked some biographies of famous women in history out with her. She is now addicted and says that biographies are her her favorite.
The discussions that follow have been amazing and I am blown away with her ability to remember details and make inferences with some difficult texts.
Maybe your child hasn't read joke books in a while – try a few.
Encourage them to read a variety of literature from multiple genres.