Create an adorable Hand-sewn Gingerbread Ornament with your child with a simple technique. Teaching your child to learn to sew can be a special time during the holidays for gift giving.
Here's a tutorial on how to make this special handmade ornament.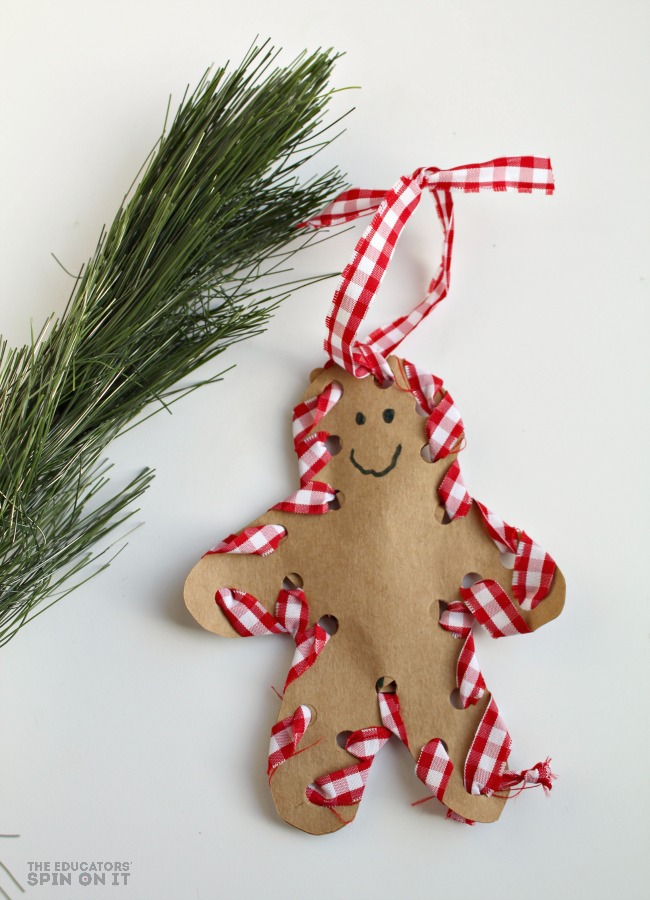 It's not secret we adore the Gingerbread Man at The Educators' Spin On It. In fact when I was looking while writing this ornament idea, we've shared over 10 Gingerbread Man Crafts on our site.
Our most popular Gingerbread Man Post is our featured roundup of 50+ Gingerbread Man Ideas. So this week we're featuring the book The Gingerbread Man as our featured book for the Virtual Book Club for Kids.
Will you join us?
Amazon affiliate links used
Hand-Sewn Gingerbread Man Ornament
The featured book is The Gingerbread Man
by Jim Aylesworth
Click here to see MORE Gingerbread Themed Books
We're sharing a fun fine motor activity for this week's Virtual Book Club Activity that also makes an adorable ornament for your Christmas Tree or a gift idea to give to others with a sweet personalized message.
It just requires a few items, including recycled paper bag or recycled cardboard. My daughter both had so much fun making these for their family this year.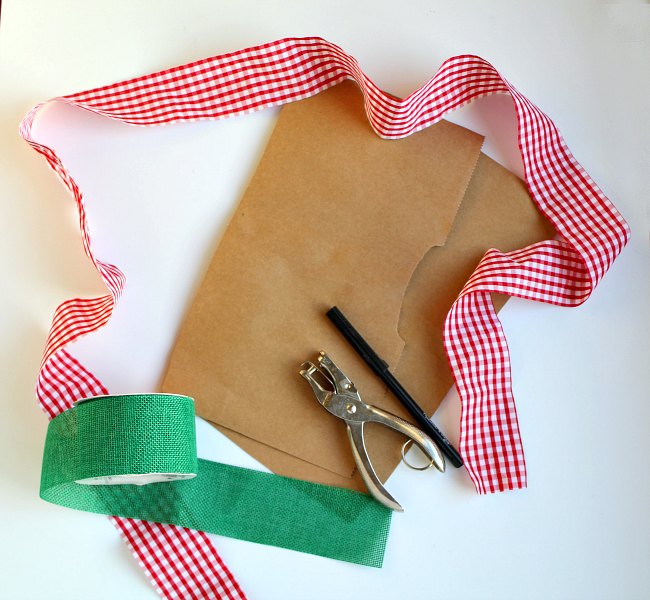 Materials
Recycled Paper Bag or Craft Paper
Yarn or Ribbon
Whole Puncher
Scissors
Black Marker
Directions
1. Using recycled paper from a Paper Bag create matching Gingerbread Man Shapes and then cut them out together.
**For younger children needing more support for fine motor skills you can also use thin cardboard so that it will not tear while sewing with ribbon.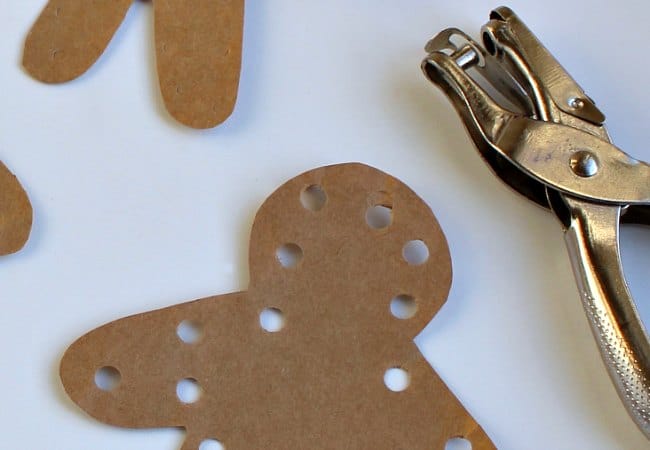 2. Use a whole punch to make an outline around the Gingerbread Man. Be careful not to make the holes too close to each other or to the edges.
3. Use thin holiday colored ribbon to attach the two pieces of brown paper or cardboard together by teaching your preschooler to put the ribbon into the hole and then pull the ribbon around to do it again to make a ribbon on the edge of the Hand-sewn Gingerbread man Ornament.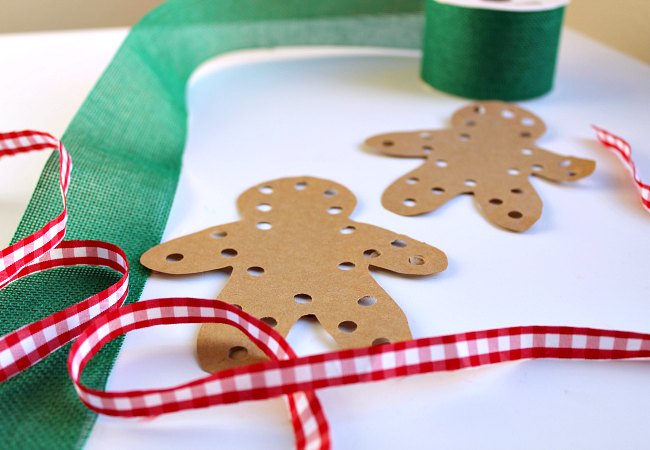 4. Now it's time to had a little kindness into your Gingerbread Man Ornament. Create a few extra hearts from your paper scraps to create a special holiday message to include inside the ornament. Ask your preschooler to think of kind things to say about someone special to make the ornament for.
We add words like Dad, I Love You, Hugs, Love, Kiss, and then stuff them inside of your Gingerbread Man Ornament before finishing your sewing around the edges.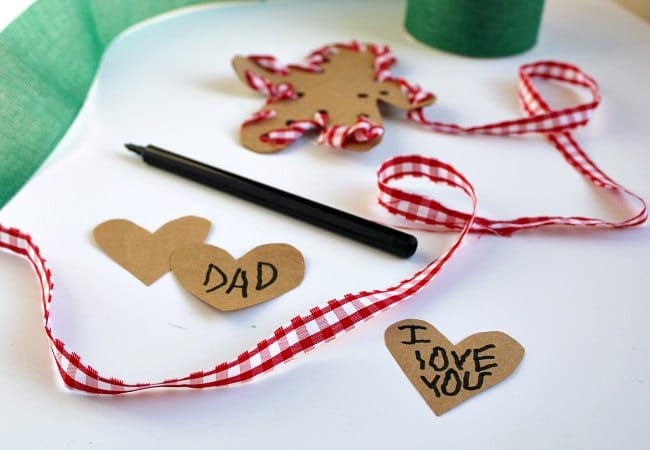 5. Once you've added your messages of Kindess it's time to finish sewing up your Gingerbread Man Ornament with a few more stitches. The part of sewing takes a bit more time and patience but important if you're wanting to teach your child about sewing.
You could also just add stuffing or even something Gingerbread scented to make it even more filled with holiday spirit.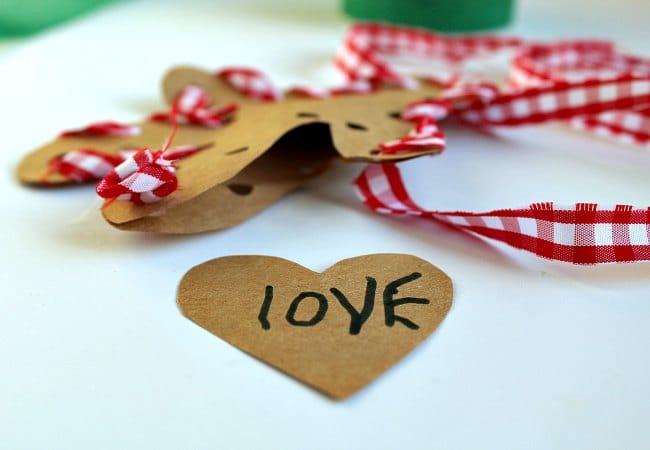 6. Now it's time to add a face to your Gingerbread Man Ornament to give to someone special. We used a black market to add our face on but you could also glue on googly eyes or use glitter paint to add a sparkly face.
This holiday season these would make fun gift tags to give to loved ones from your preschooler. Or simply just add to your handmade with love Christmas Tree.
Here's an idea for a Personalized Name Ornament using the same ribbon and pipe cleaners for more fine motor fun.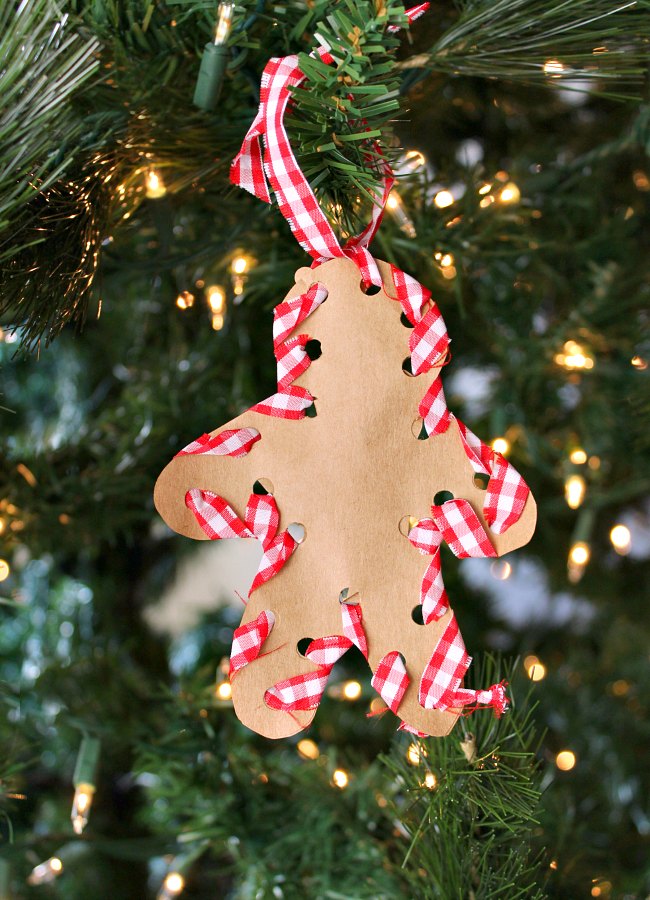 If you liked this Gingerbread Man Activity you might also enjoy our:
I'd love to see how your Gingerbread Man ornament turns out so please share on Instagram or Facebook and tag me in your photo or use the hashtag #vbcforkids or share in our Weekly Virtual Book Club for Kids Facebook Group with over 10,000 Book Loving Families.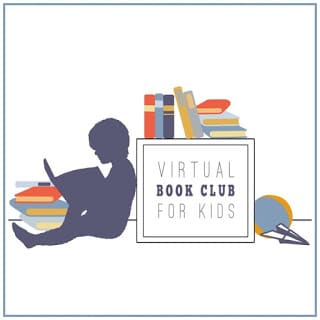 This week our Virtual Book Club for Kids Bloggers have also been creating gingerbread man themed activities to share with you! Click on the links below to see what they shared!
GINGERBREAD ACTIVITIES for PRESCHOOLERS
Name Activities
Gingerbread Name Activity – Books and Giggles
Number Activities
Counting with Gingerbread Men – Powerful Mothering
Build a Gingerbread Boy Number Game – Toddler Approved
Gingerbread Man Number Line Game – Adventures of Adam
Sensory Activities
Gingerbread Man Story – Printable Finger Puppets
Cooking Activities
Yummy ABC Gingerbread Man Cookies- Growing Book by Book
Yummy Honey Gingerbread House Cookies Decorating – Preschool Powol Packets
Decorate a Gingerbread Man – Mama Smiles
Color Activities
Gingerbread Color Patterns from My Storytime Corner
Pre-Writing Activities
Gingerbread Man Puppet Craft – Artsy Momma
Gingerbread Man Lacing And Craft – To be a Kid Again
Movement Activities
Gingerbread Scavenger Hunt with Free Printables – Sunny Day Family
Shape Activities
Roll a Gingerbread Man- Teach Beside Me
How to Sew a Gingerbread Ornament With Your Child (You're here)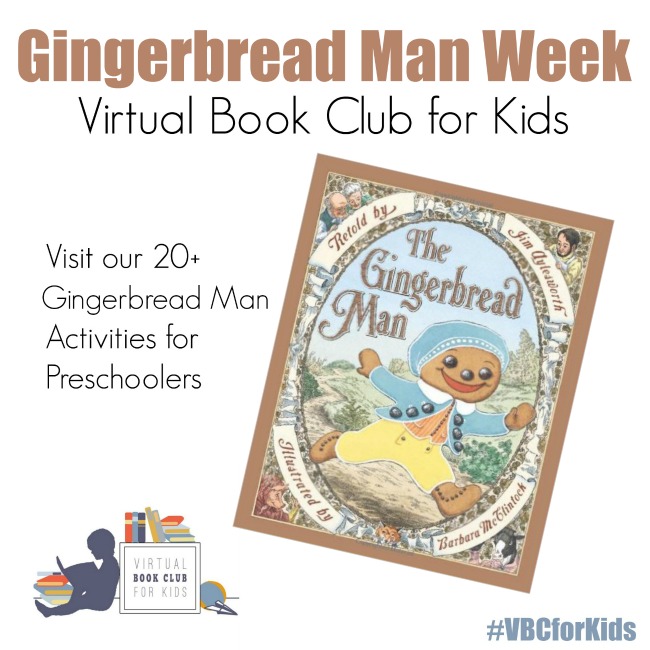 Looking for more ornament Ideas?
Be sure to visit the 10 Days of Kid Mad Christmas Series with today's hosts featuring story themed ornament ideas.
Looking for more Gingerbread Man Ideas? Try these 50+ Gingerbread Man Activities.