Grab your globe, photos and books. Gather your cooking utensils too! We're heading to explore the world with these United Kingdom Crafts for Kids.
Little Hands that Cook with Books are heading on an adventure!
United Kingdom Crafts for Kids
Grab your globe, map, or atlas. Gather your cooking utensils and cookbooks! You may want to even create your passport and luggage to go on our journey with us Around the World in 12 Dishes!
Find a dish from UK- Here's what we made Bangers and Mash & Scones
We're traveling to the United Kingdom on our first Adventure!
Here are some great books about the United Kingdom and London that we enjoyed reading.
We are so lucky that we were able to visit England a few years ago to visit both sides of our family for an extended stay. We were able to do both the tourist part of the United Kingdom and also the family side of the United Kingdom. 
Our craft has a more personal side to it, but you can easily do this with our photos or downloaded images.
DIY Coloring Book Idea
Make Your Own Lugguage
For our Craft we created a memory luggage book so that my daughter could recreate her memories of the UK, you could easily do this with any vacation you take or dream of taking. You can create your own Coloring Book from anywhere around the world. 
We chose important sights and symbols of the United Kingdom for our book. 
We colored a double-decker bus, a telephone booth, the London Bridge, Big Ben, St. Paul's Cathedral, Warwick Castle, Buckingham Palace, and the United Kingdom Flag.
We also created a suitcase to keep all of our treasures in and colored the flag of the United Kingdom on the front. Once my daughter colored her pictures she cut up the words and we matched them up with the correct picture.
We just used Picasa program to create a pencil sketch with our own photos. Here's a book for inspiration to learn how to draw your own Sights and Symbols!
Here are some of my own photos from our trip to Warwick Castle… such a beautiful place!  I have a feeling we are creating a Castle Coloring Book of the United Kingdom book this week too!
Disclosure: This post contains amazon affiliate links.
Sites for United Kingdom Resources
GREAT SITE for FACTS from National Geographic for Kids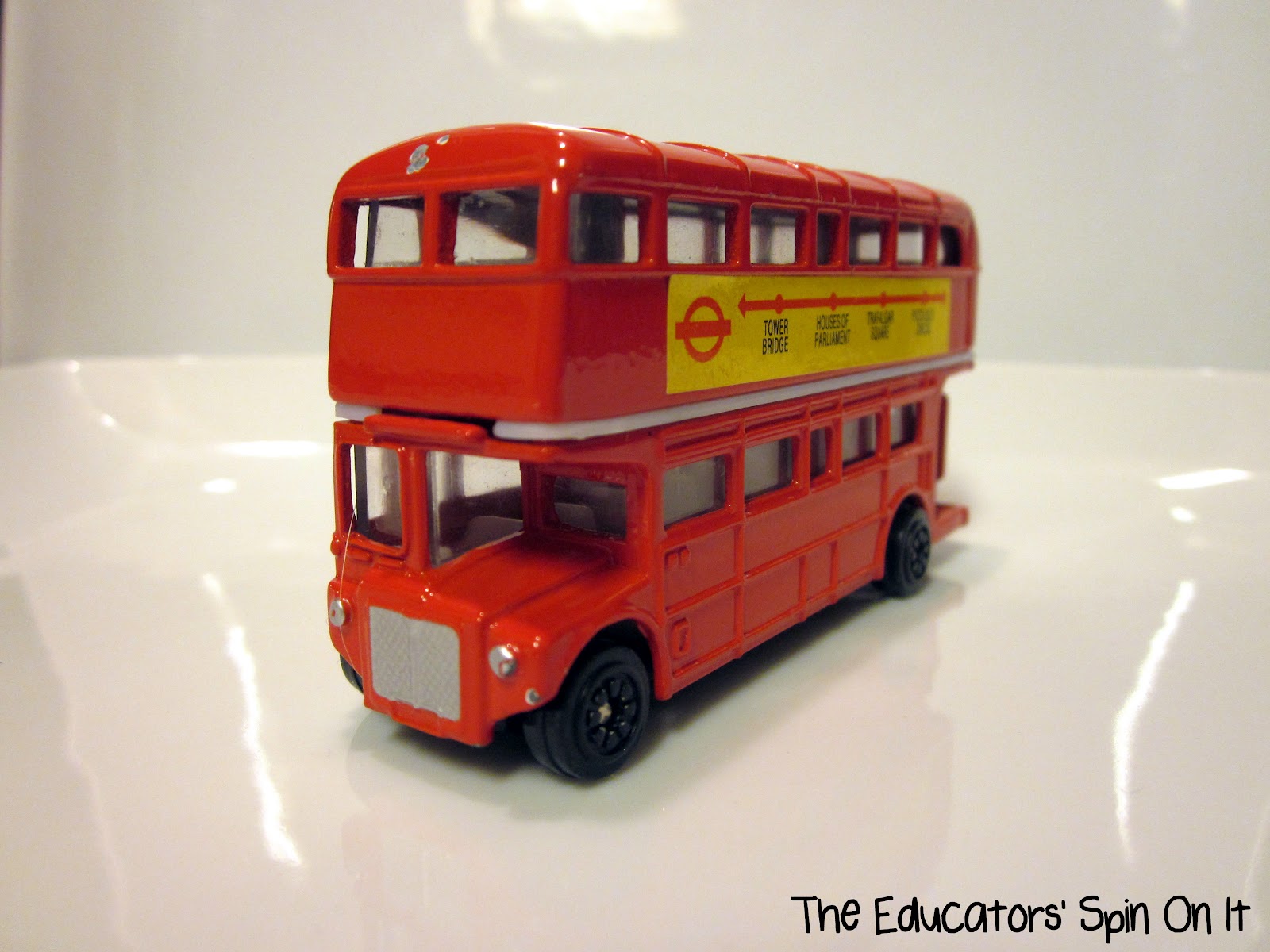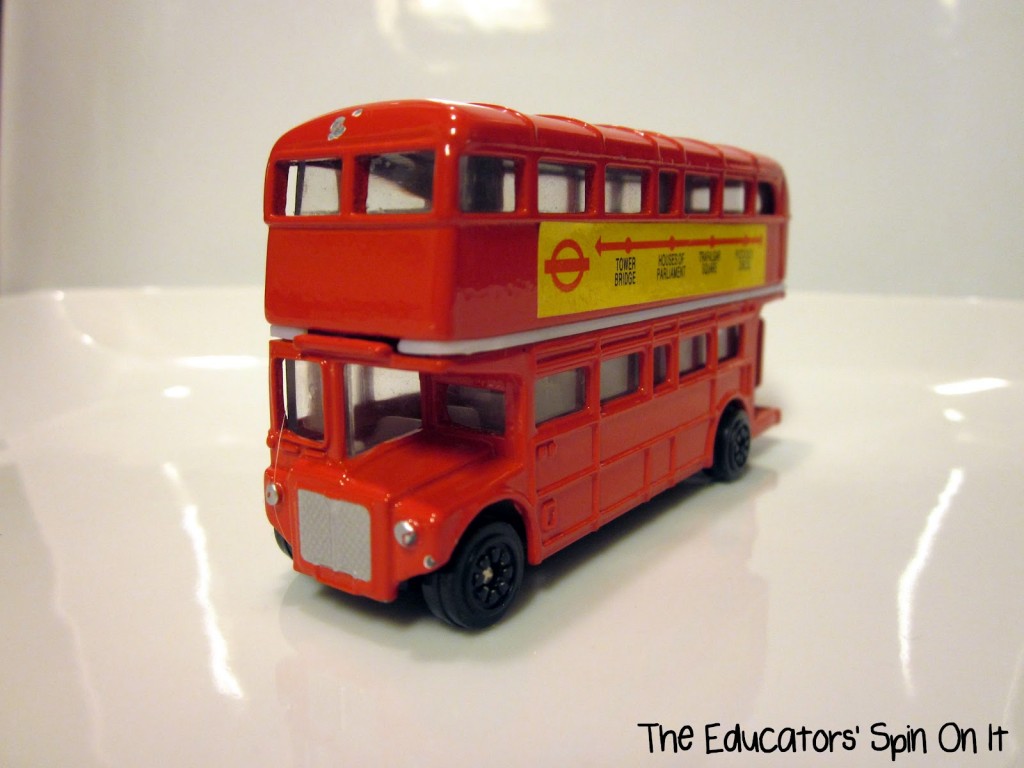 Play Time Around the World with Toys
Whenever you're going on a trip it's always a good idea to find something beforehand or during your trip that relates to the place you're visiting. We found this adorable teddy bear and double-decker bus on our trip. We always try to grab postcards too! It's nice for something for her to hold and remember her trip. Plus we can recreate our trip during playtime.
You can create places around the world with blocks and legos. Using those same pictures from your book you can attach them to containers to create the buildings.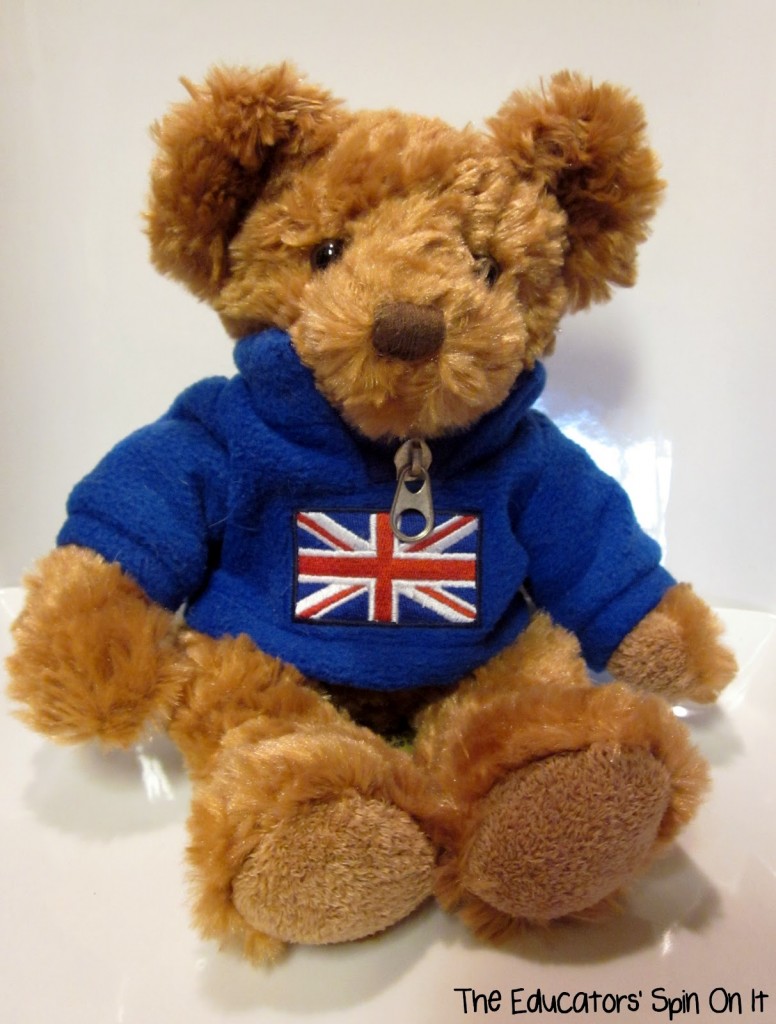 Want to Join Us and Make your Own United Kingdom Dish?
Check out Bangers & Mash and Scones from the United Kingdom from Amanda's Spin On the UK
Need more ideas? Traditional United Kingdom Dishes
Kid Friendly United Kingdom Recipes
Around the World in 12 Dishes from 12 Countries
Cook a dish typically eaten in the Country of the Month. The goal is to explore each month's country through food (and an activity or craft, if you wish). Help your child make a traditional or typical dish (sweet or savory) from the chosen country.
Print your passport.
Color a placemat.
Make a craft. Have your child make a craft related to the country of the month.
Read a book. Read a book about the country of the month with your children to help them explore the sights, people, food, and culture.
Share with us. Leave a comment, or post a photo on our Facebook page.