Looking for ideas for the Book The Cat in the Hat by Dr. Seuss? The Cat in the Hat is a favored book of children. The red and white hat shouts playful and captivates their attention for even the littlest listeners. This month we're featuring activities focused on books by Dr. Seuss for our Virtual Book Club for Kids. Come join us!


Do you remember the Cat in the Hat from your childhood? With a popular TV series on PBS he's quite popular with this generations kids too! I decided to take advantage of this fascination with this special cat to encourage my preschooler to really focus on her letters and letter sounds with this game. Here's what you need to get started!
This post contains affiliate links


The Cat in the Hat by Dr. Seuss
Cat in the Hat ABC Game
Combining a little bit of silliness and movement this game is sure to be a hit with your preschooler too. The letter game uses that iconic red and white hat that we love with Dr. Seuss and creates a fun way to focus on letters and the letter sounds. Are you ready?
Materials
Red and White Hat (use paper bag for alternative)
Colorful Scrapebook Paper
Letter Stickers or written on 2×3 cards (2 sets, one uppercase and one lowercase)
Directions

Have your child put the letters on each card to create the game.
PLAY TIME! This is a two player game, so grab a friend!
Have one player hold the hat to catch the letters. That player pulls a letter card and displays it for the other player. Then the second player selects from all of the letters in front of them.
We kept our letters on a tray to sort through quickly but a basket or box would work too.
Once the player finds the letter they try to throw it into the hat! As your child throws the letter have them call out the name and letter sound!
Dr. Seuss Activities for Kids
No childhood bookshelf is complete without a Dr. Seuss book! Here are some Dr. Seuss activities created by the Virtual Book Club Team of Bloggers!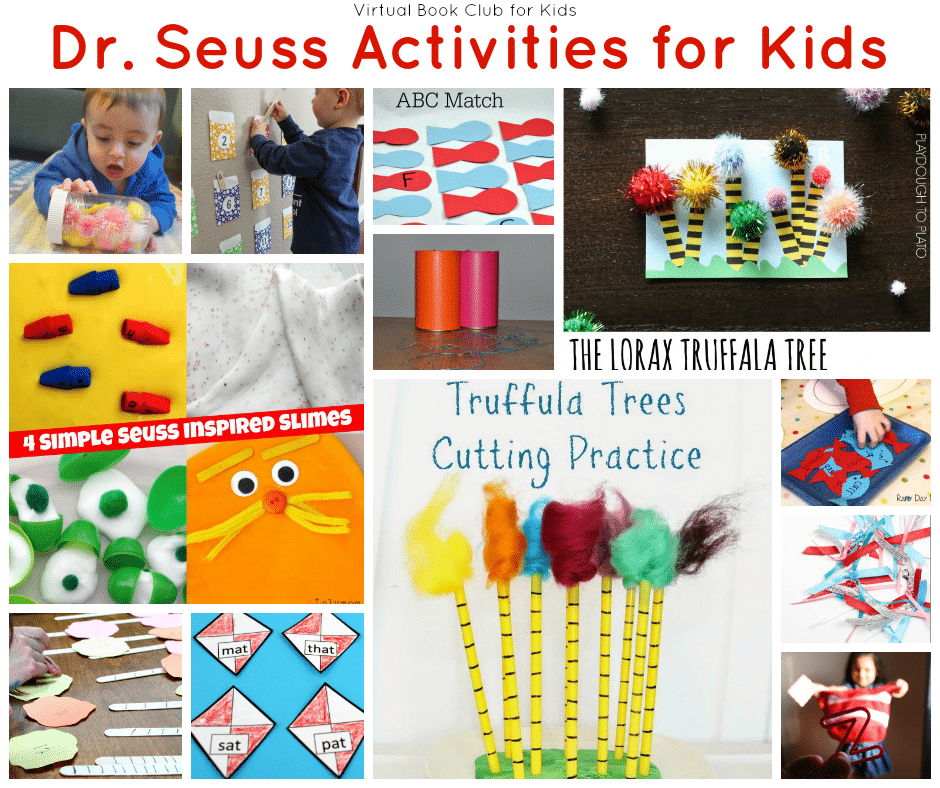 Cat in the Hat Activities
The Lorax by Dr. Seuss
Dr. Seuss The Lorax Finger Puppet Set Plush
The Lorax Activities
One Fish, Two Fish Activities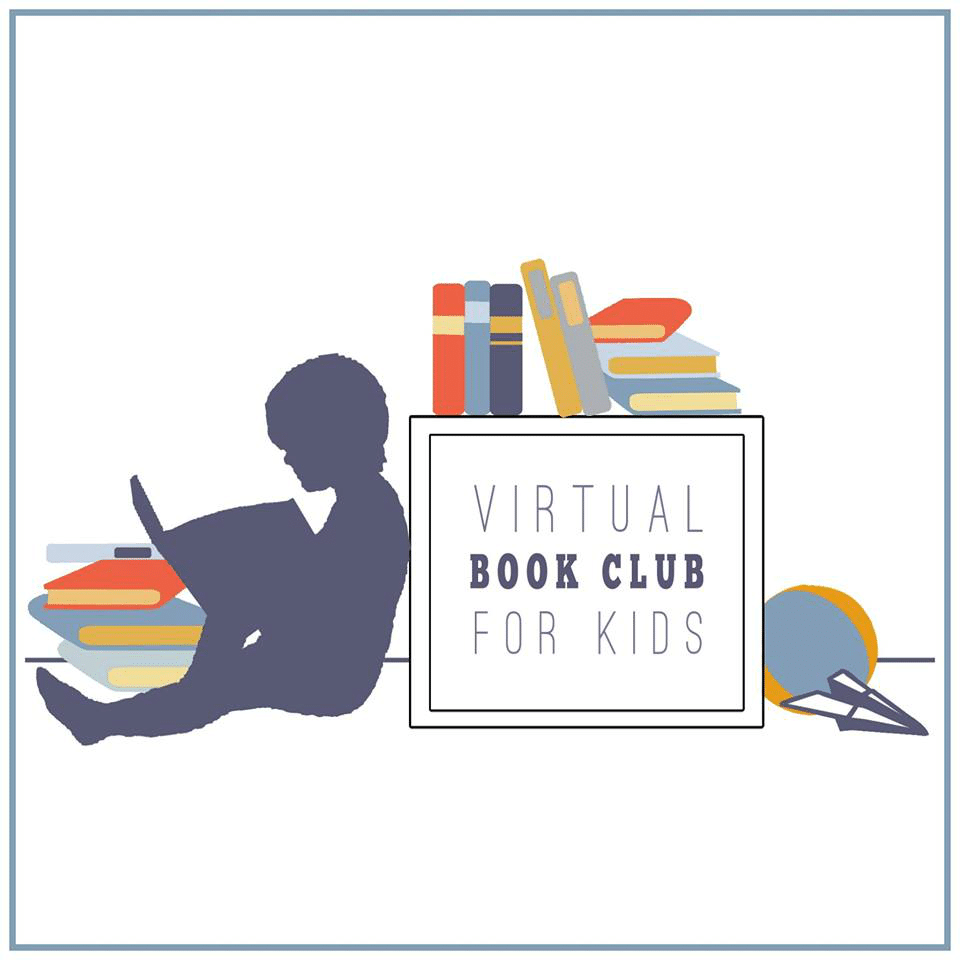 Have you decided which books(s) you'll be reading in February?
If you are interested in joining Virtual Book Club for Kids this February, here's what you need to do…
Pick at least one Dr. Seuss book to read with your child this month.

Do a book inspired craft or activity after you read the book.

Come stop by and tell us what you did here in the comments or over on our Virtual Book Club for Kids Facebook page!