Spend a week with Dr. Seuss inspired Activities for Kids. Here's a creative way to encourage your child to fall in love with reading and hopefully a school full of readers too. Use this quick lesson plan of Dr. Seuss Themed Activities to plan out your week.
Dr. Seuss Week
This week was quite an adventure with my daughter in Kindergarten. I don't think I've seen her more excited about going to school than the first week of school. She was up early every morning and getting her clothes on as quick as she could. Which to be honest isn't exactly the way she is every day.
So I had to stop and reflect on why were things so different this week and how can we encourage it all the time with our children and their interest in school and learning. I think the biggest key way she knew with great anticipation what was going to happen during the day and during the week.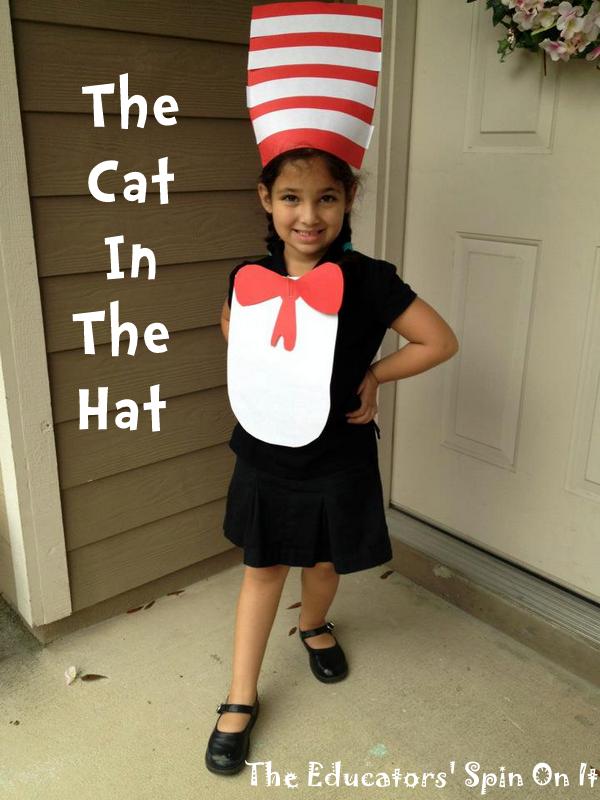 This post contains affiliate links to Amazon.
The Kindergarten Team at her school created a fantastic lesson plan of events all related to Dr. Seuss. She knew that there would be adventure and creativity in her day, something that every classroom should contain through some element each day.
Grab your own Cat in the Hat Costume here for your Fun Filled Week!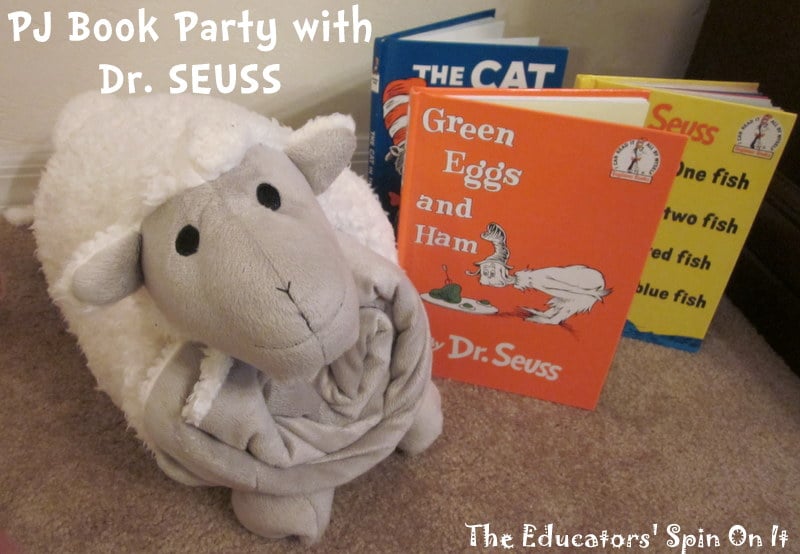 How do you incorporate these ideas into classrooms all the time?
Hands On Learning
Purposeful Learning
Incorporating Senses
Engaging Participation
Age Appropriate Activities
Home & School Communication
Here's what our week looked like with Dr. SEUSS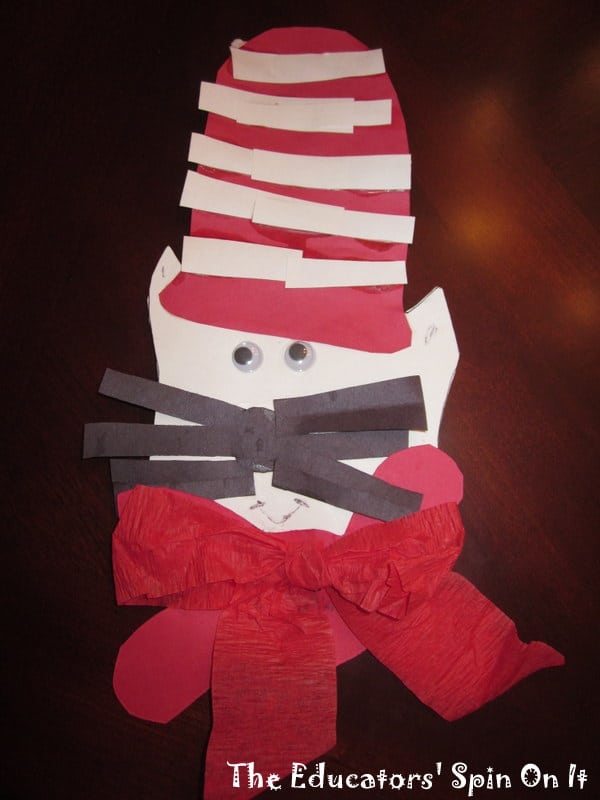 We even had an After School Play Date with friends about Dr. Seuss.  We read stories together, made a Cat in the Hat and Playing a Game and had a Dr. Seuss snack!  She also created her own Dr. Seuss stories at home with her special Truffula Pencil.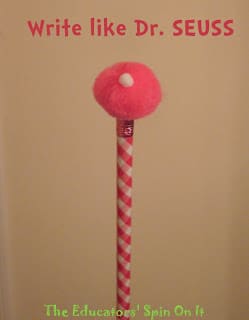 I let her watch a few of the The Cat and the Hat TV Show and she made this list of things they talked about on her own, it was too cute.
I think most importantly we were able to follow things up at home because we knew what was going on in the classroom each day and it created a different way of talking about things. I was able to get more details from her because I knew the framework of each day. Several Parents even got involved in helping with crafts, reading and snacks.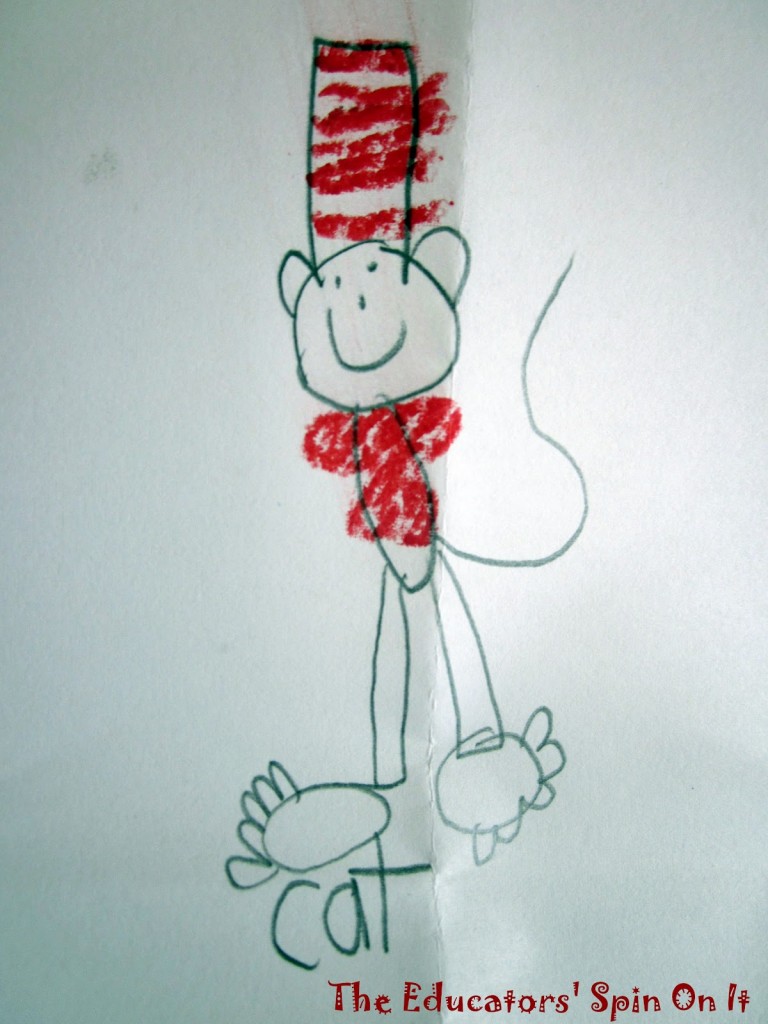 As a Mom and as a former teacher, I encourage teachers to write weekly newsletters to build that bridge of communication between home and school. Even if it's a simple paragraph you put up on a website telling families what the week will look like or the goals of the week.
Parents are a child's first teacher and they can help in so many ways if teachers open those moments of learning opportunities with them.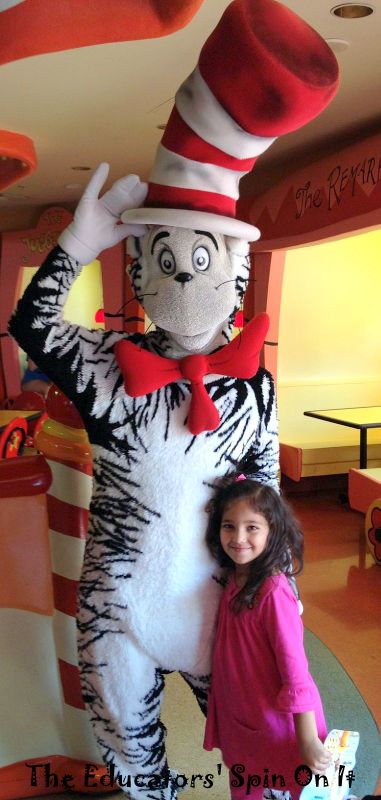 We've shared lots of resources this week for Dr. Seuss but here are a few more!
Dr. Seuss Activities
Spending a week with an author can make your child's learning more meaningful and fun!
What author do you want to spend the week with next? Here's our list!
10 More Ways to Explore Dr. Seuss Books!  {Click Here}