Making a life sized Gingerbread House can be so much fun for kids! We're sharing our secret tips to build your own Gingerbread house that can be used over and over again with kids each holiday season.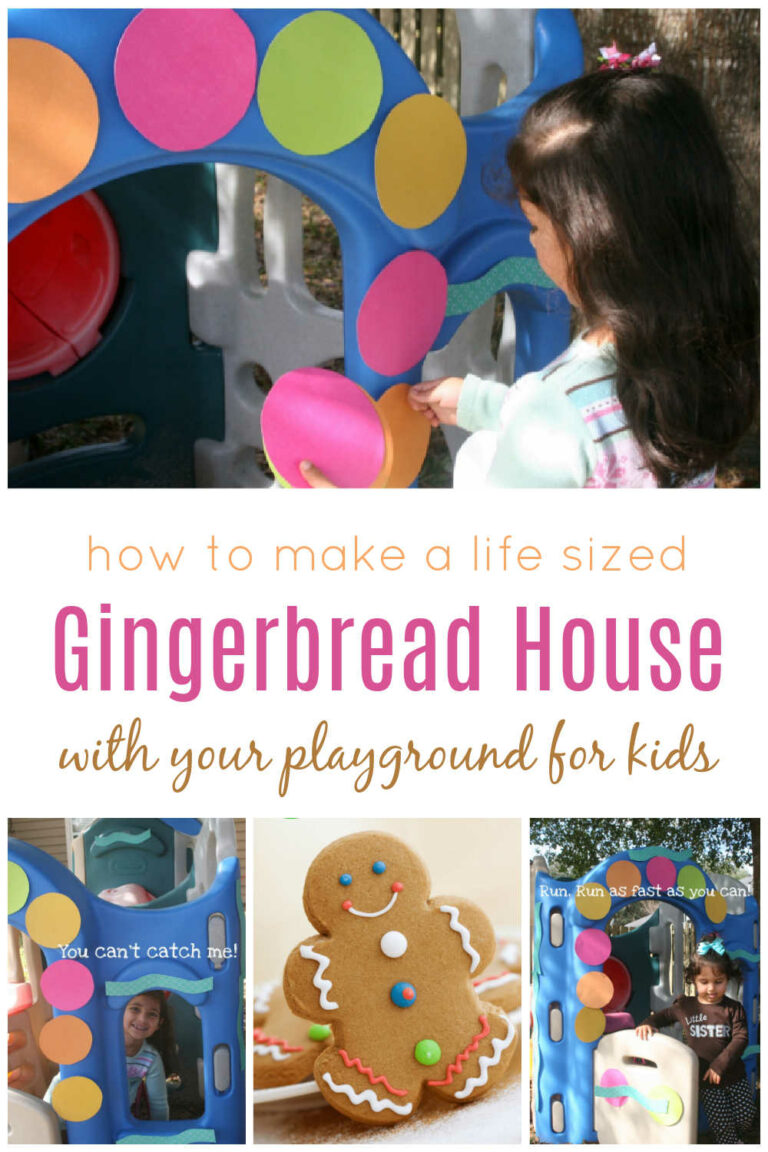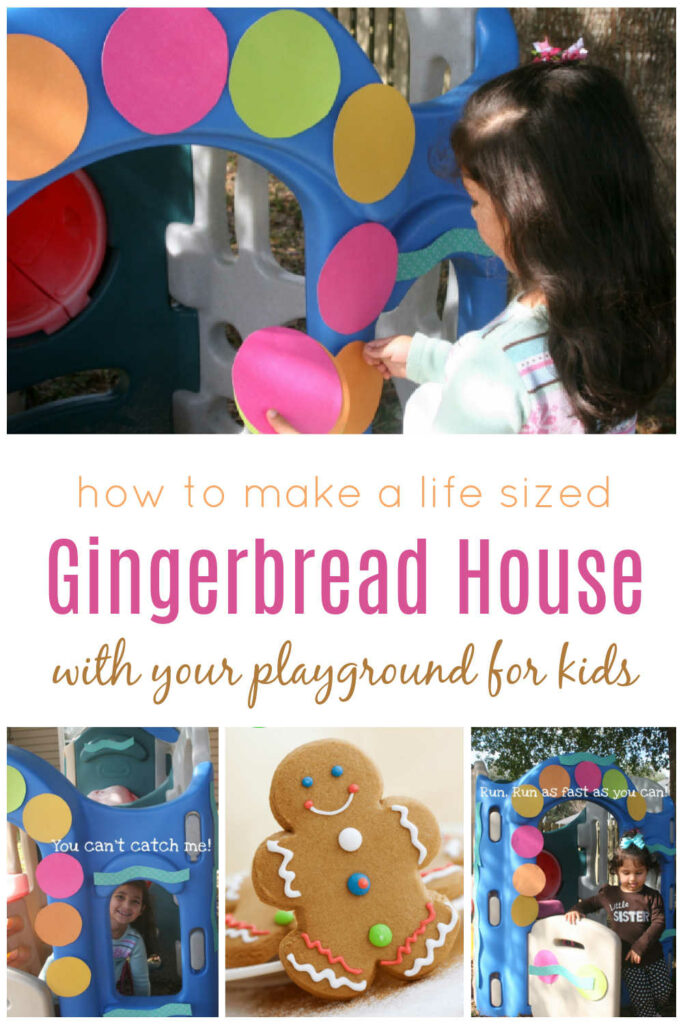 Let's make a Gingerbread House!
We can make one with Candy and Graham Crackers with Friends!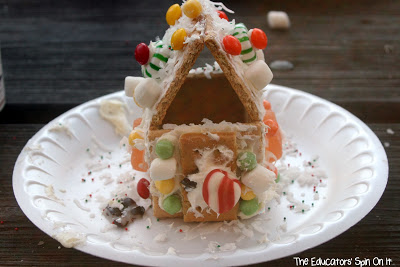 Or maybe two with wood at Lowe's Build and Grow Workshop!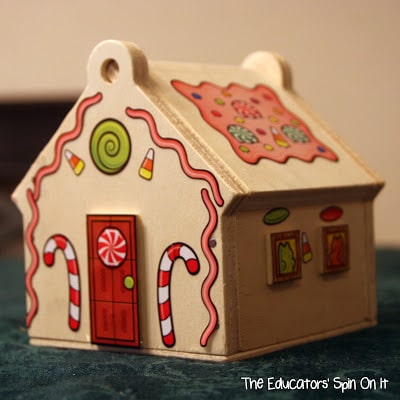 Or three when we add our Foam Gingerbread House that get's built every year.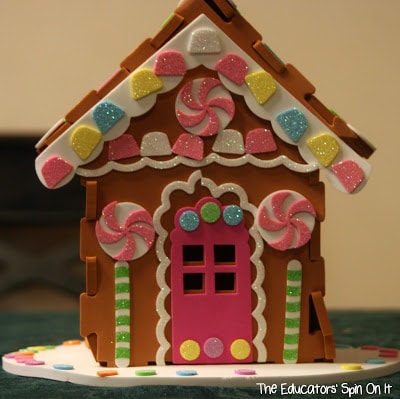 Confession….Our four and five are houses planned for this week while we have some extra time at home. Thank you JoAnn's and Target for always having fun things for my kids.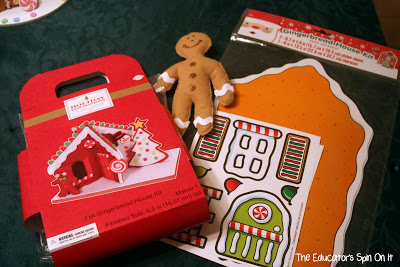 OK so we've made a Gingerbread Village! Did I mentioned we love Gingerbread Houses at our house! I don't think my daughter can get enough of them. Which brings me to her list to Santa.

We were so lucky this week to spend time with friends making Gingerbread houses, a custom that we have shared together for many years. Have you ever wondered as you're making a Gingerbread House what it would be like to live in one? Check out that smile, I have a feeling she's thinking about it.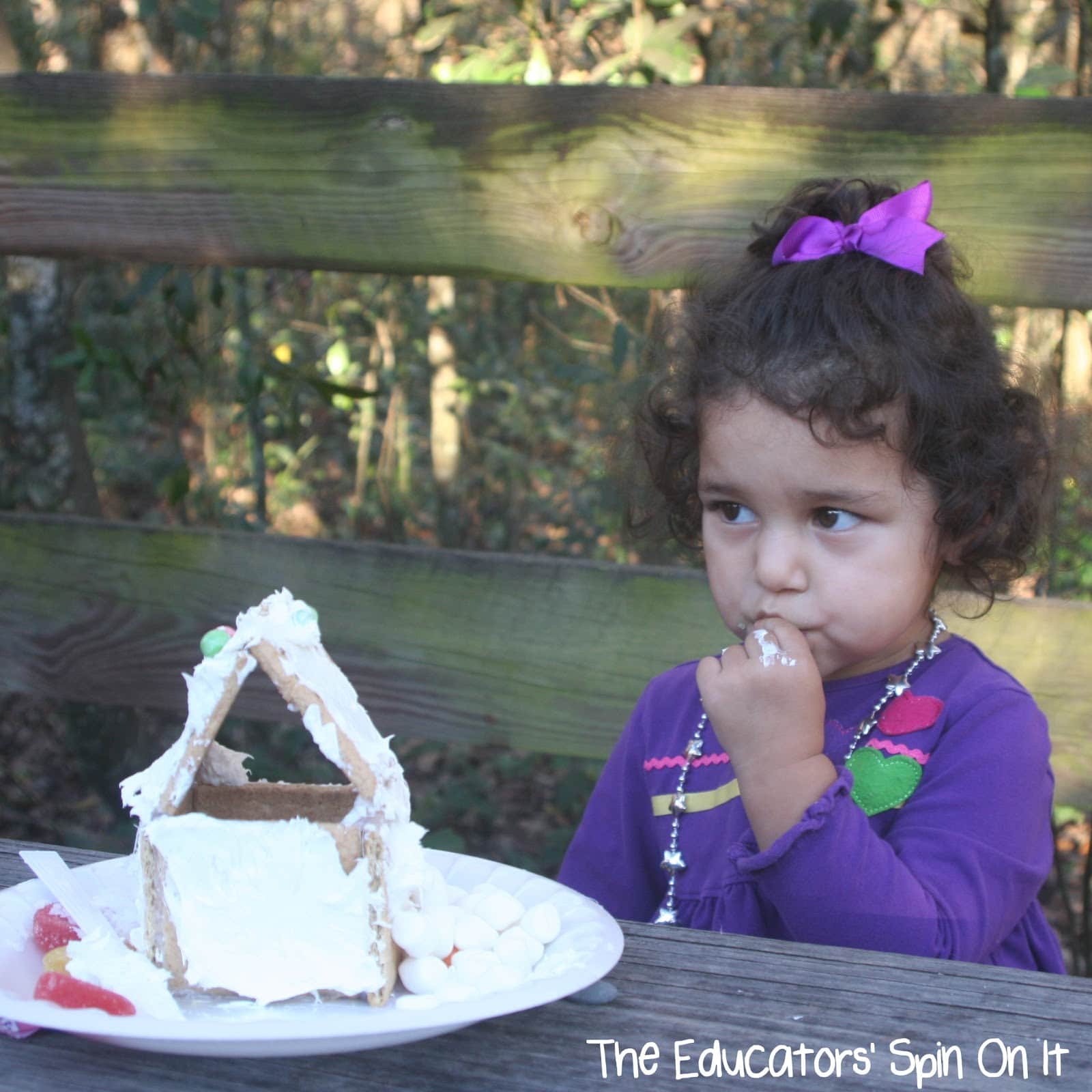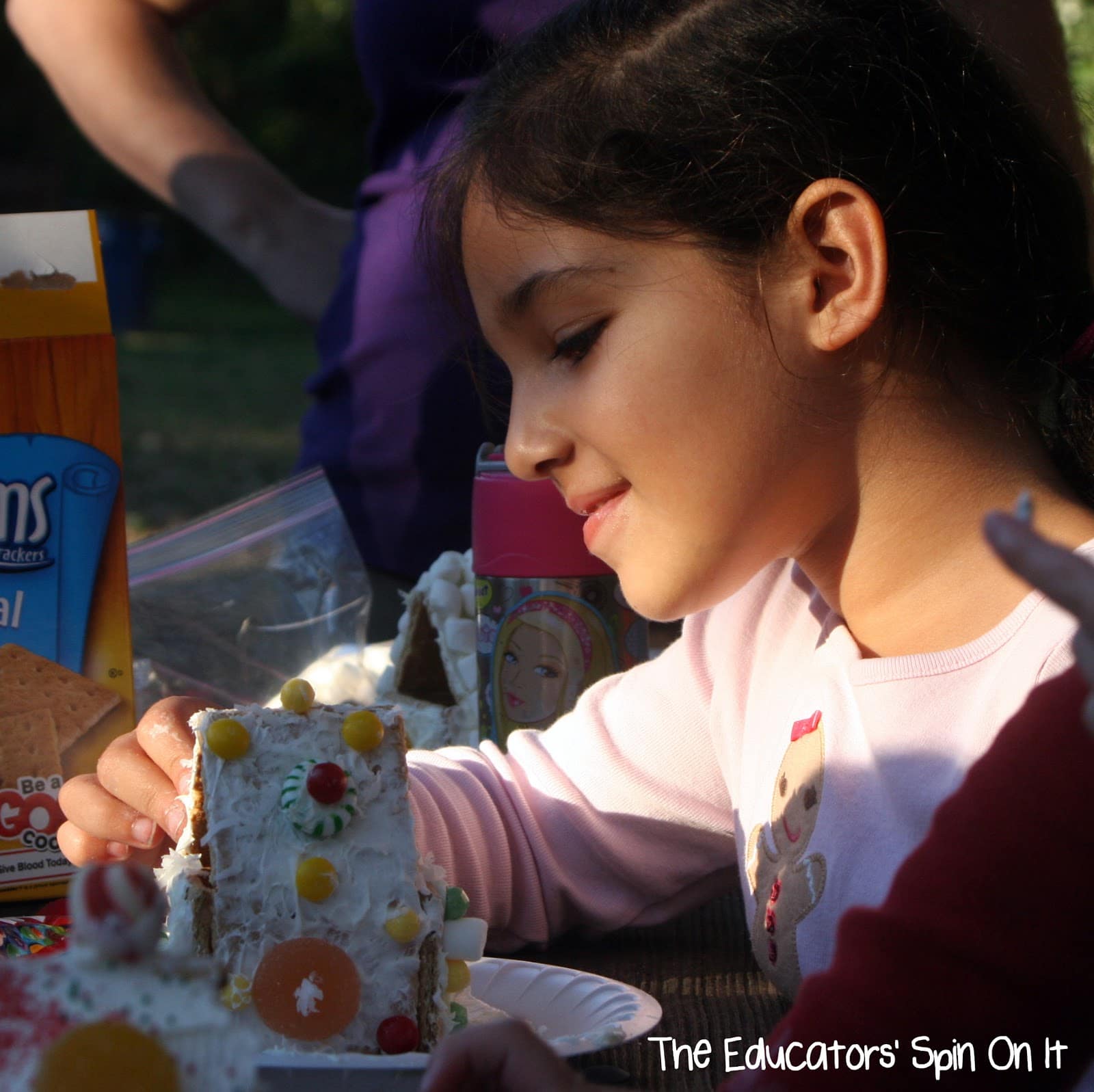 When my daughter got home and she wrote down her Christmas list to Santa one of her requests was to be able to create a Gingerbread house whenever she wanted to. How would you respond to that? I had to think a bit and I came up with this adorable idea.
Here's how to make your very own Life Sized Gingerbread
We are all about reusing things to make something new at The Educators' Spin On It. This holiday season we decided to transform our outdoor play area into a Life Size Gingerbread House. We simply grabbed a few pieces of colorful scrapbook paper and started to create!
We made candy circles, which my daughter calls gumdrops. You could also use leftover wrapping paper. We made curvy lines for the frosting details. We even cut a few straight lines to create icing windows.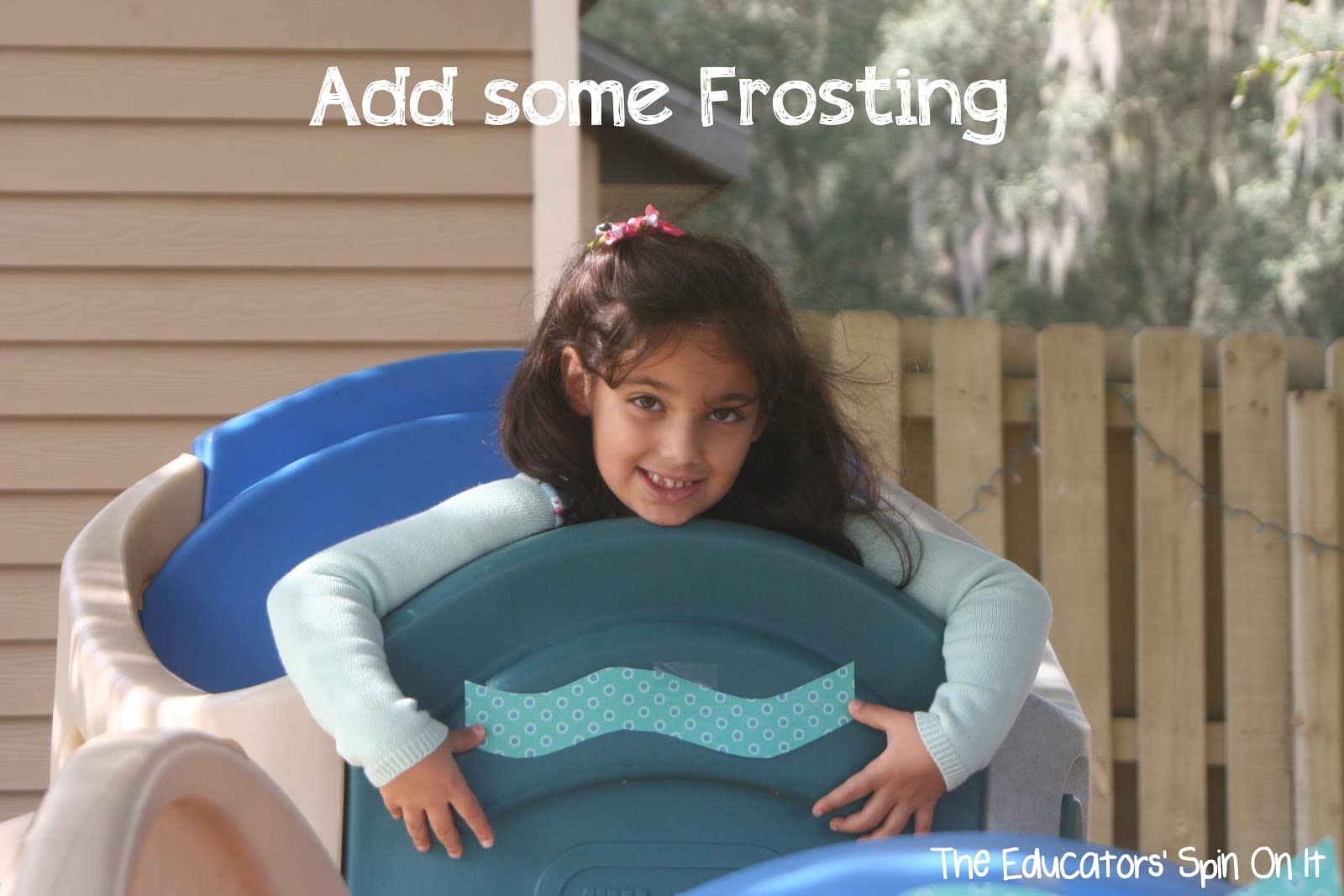 Then we took the pieces and laminated them with clear contact paper so that they would last during many days of playtime. Now it was time for the fun to begin! Both of my daughters had so much fun hanging up the pretend candy and frosting all over their House.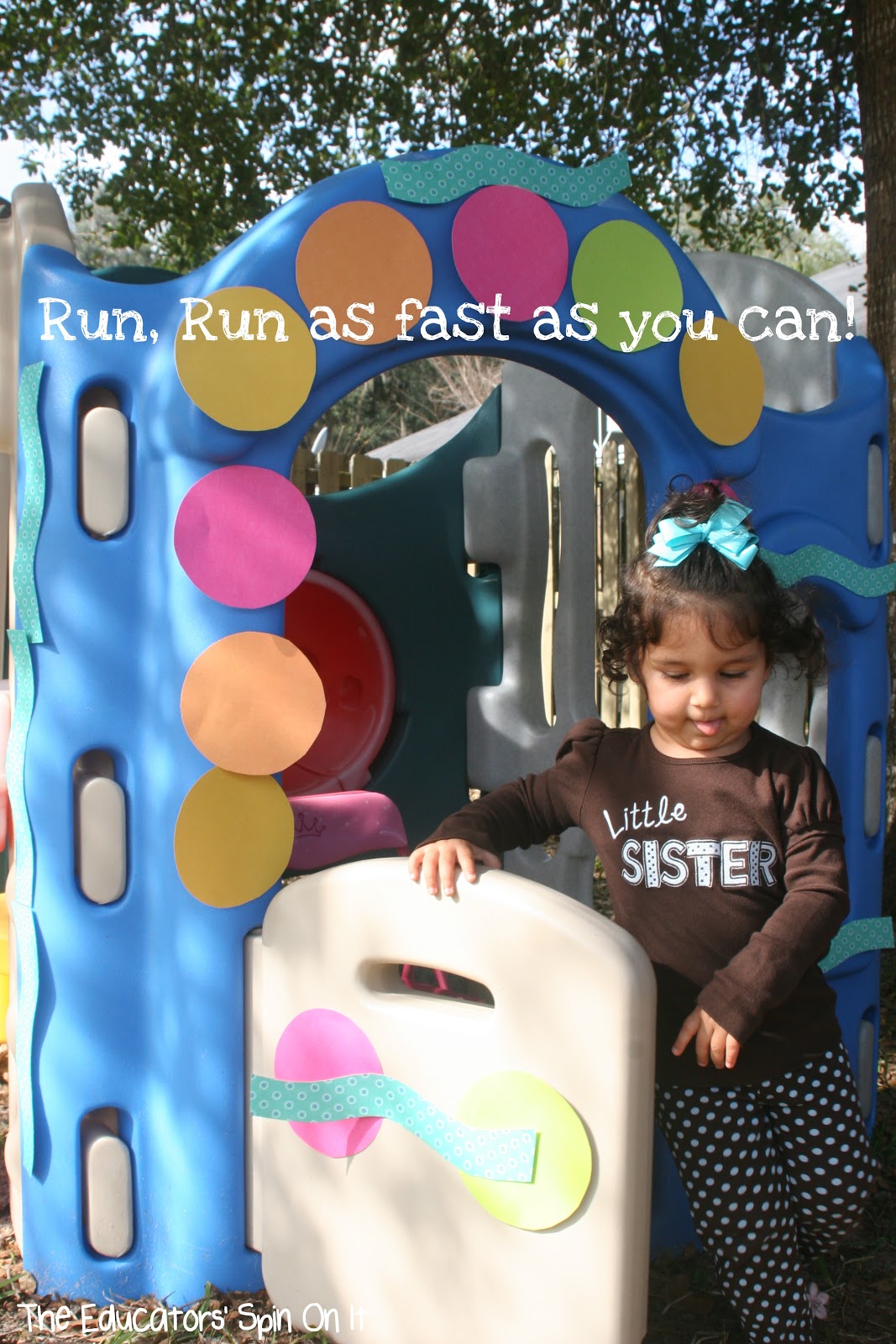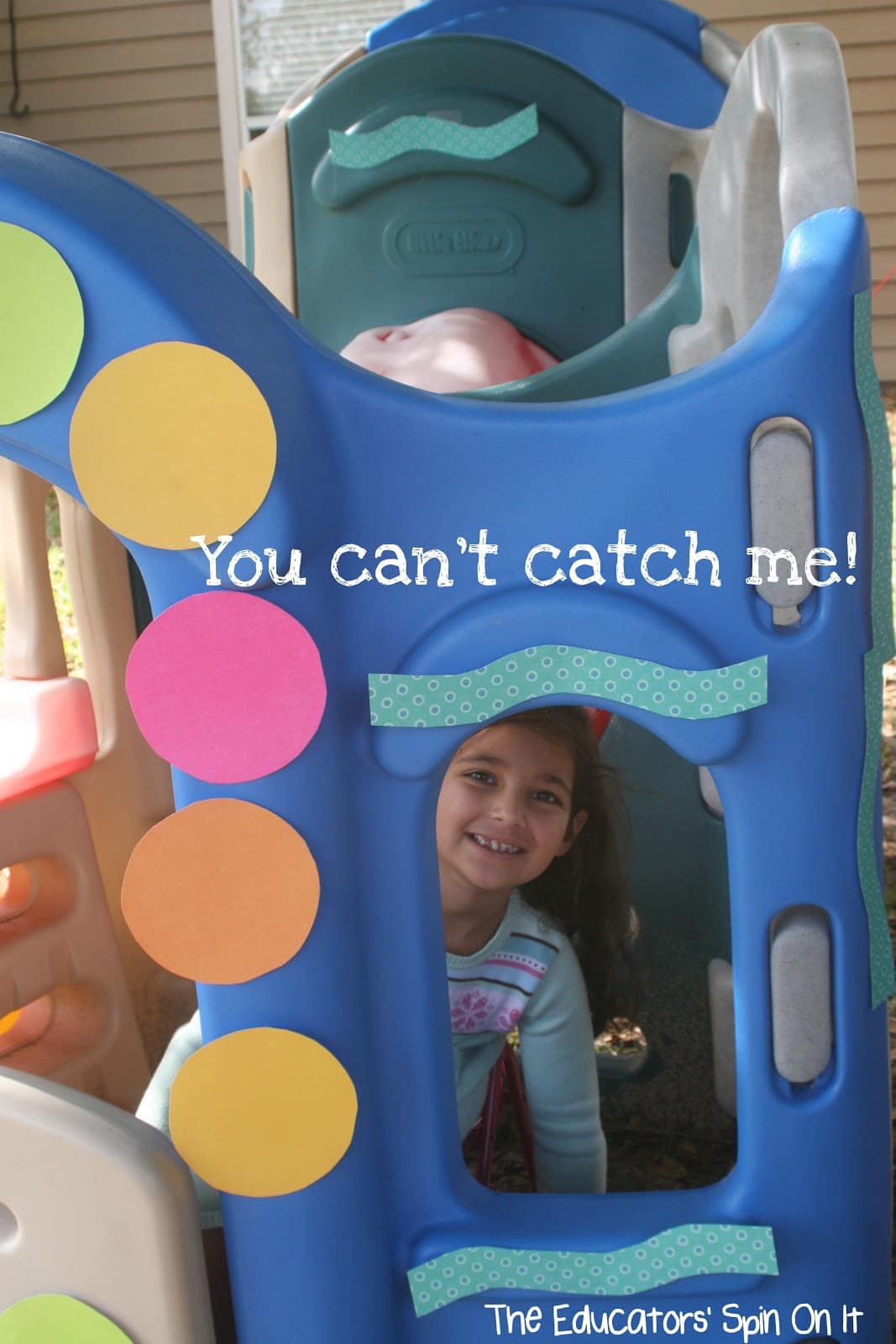 Then they played like they were real Gingerbread Cookies. Run Run as fast as you can! Of course, she's already asking for Gingerbread Costumes.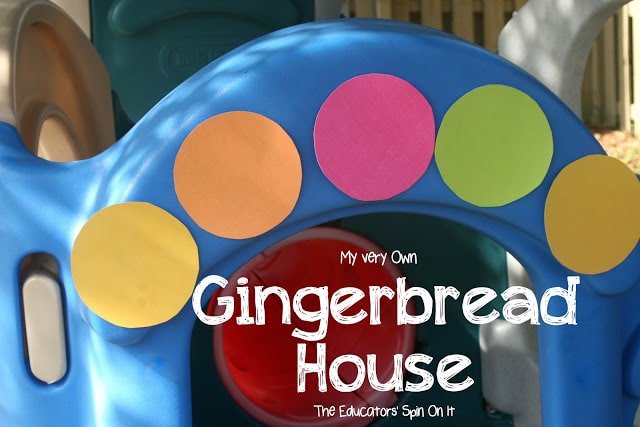 This Gingerbread House post was inspired by Jan Brett's Gingerbread Baby for the December Virtual Book Club for Kids. Come join us with your own ideas with her books!
You can find a printable of the Gingerbaby's house here.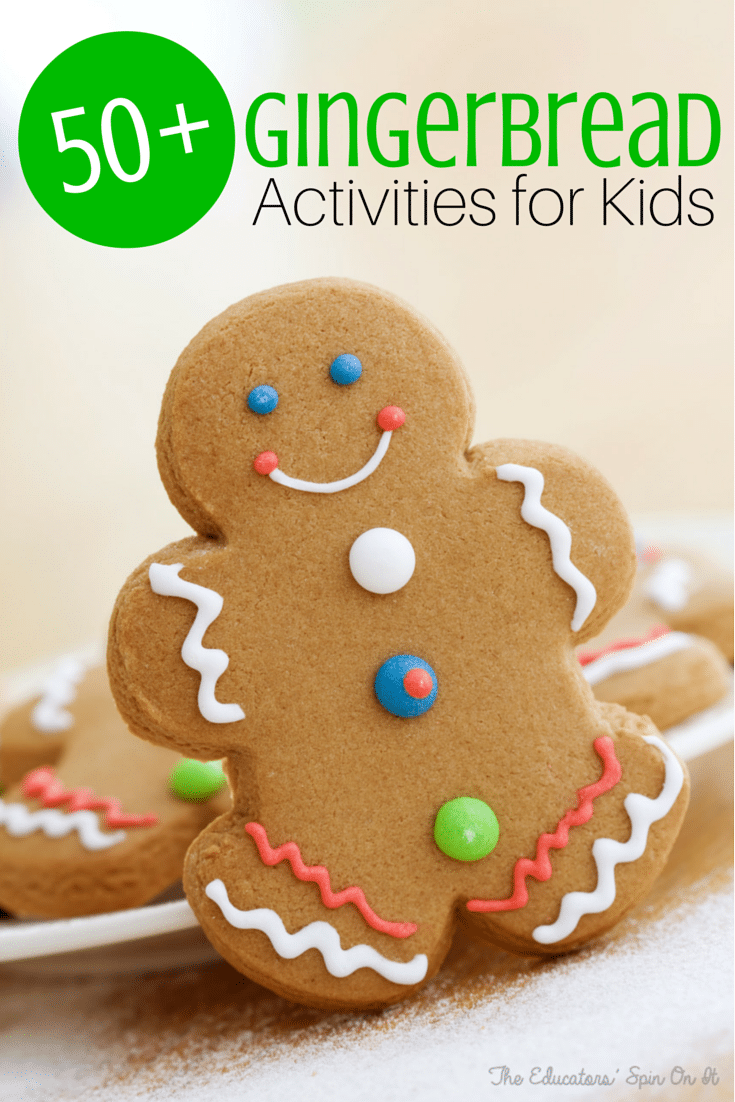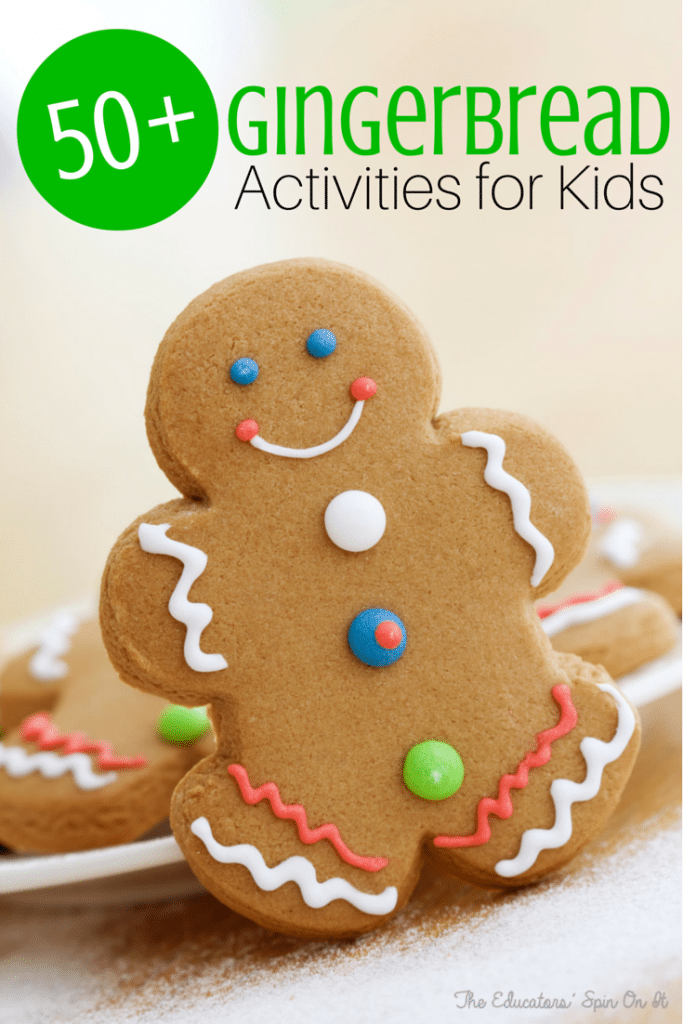 If you're looking for more Gingerbread Activities, check out our page with over 50 amazing activities from top children's websites!