Plan your PLAYFUL PRESCHOOL learning week with the amazing ideas from our fellow kids activity bloggers. These articles were shared with us on the Educators' Spin On It Facebook Sharing Days. Stop by our Facebook Page
every Wednesday and click to view posts to page on our wall. I know I am always inspired!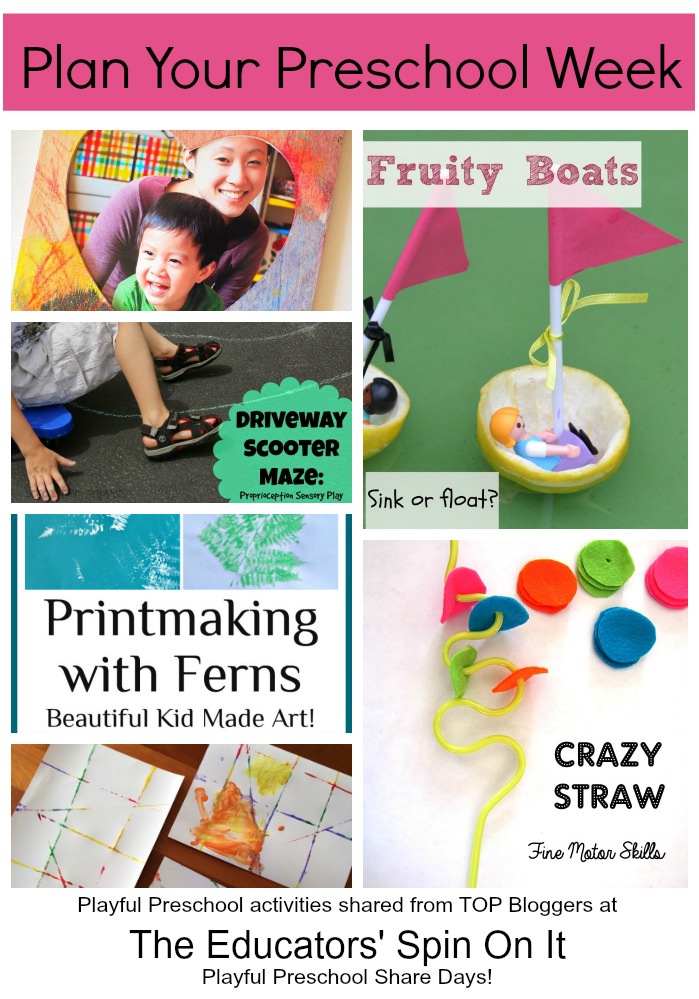 * Articles pictured in the above collage are starred with *
Thank you to all the bloggers who generously share with parents and teachers their ideas!
Playful Preschool Activities

Science:

Reading:

Sensory: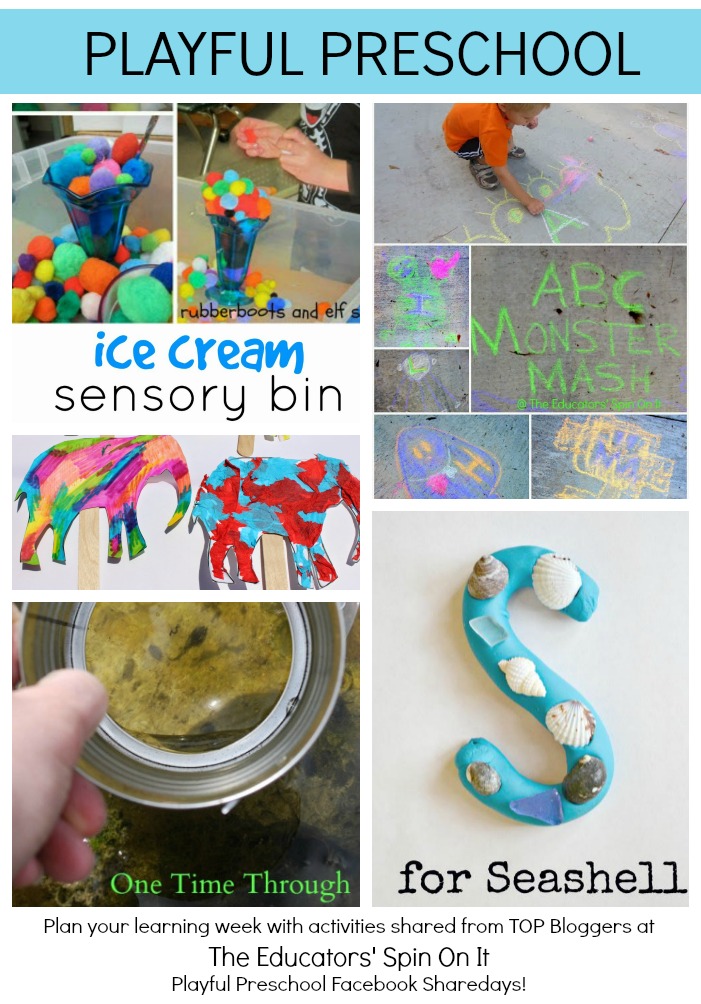 In case you missed last week's Preschool Planner <click here>
Use the hashtag #playfulpreschool to connect with other like-minded parents and teachers.