A fun twist on brownie cookies by including sweet potatoes! Here's an easy recipe the kids can make for a delicious treat!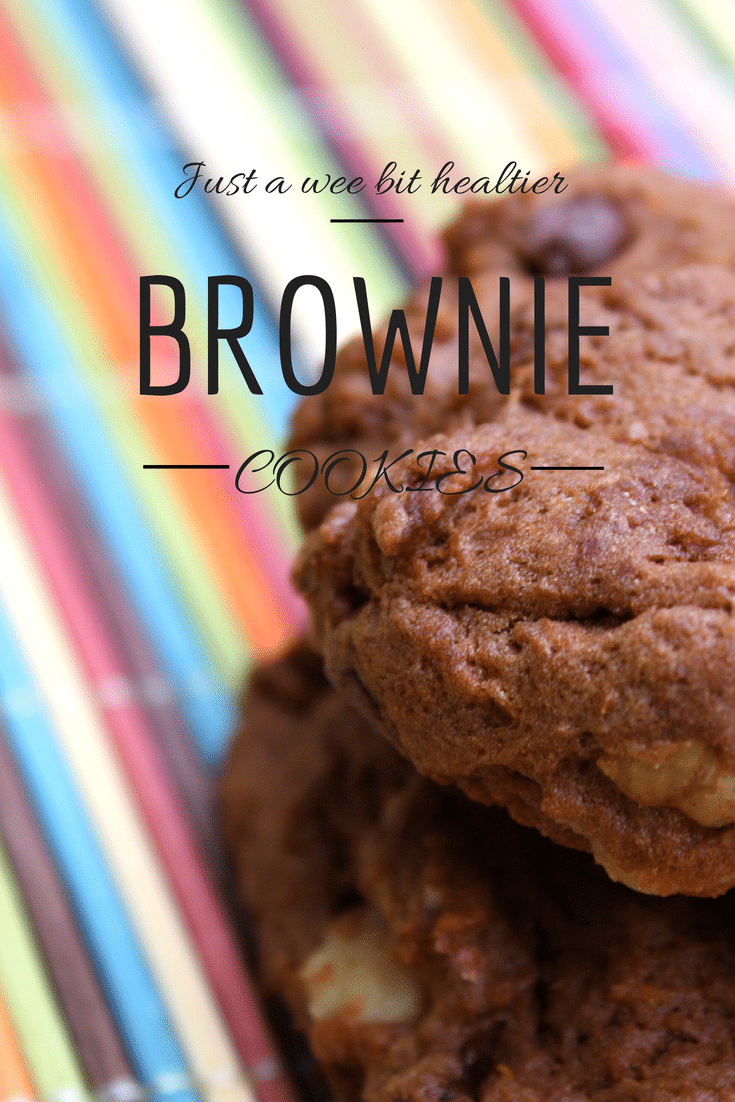 Kim and I talk on the phone about a lot of things. Parenting, our kids, our husbands, and FOOD. Yes, it never fails that food sneaks its way into our conversations. What's for dinner? How can I get my picky eater to eat more veggies? I've got zucchini and chicken in the fridge – any great ideas for a meal?
She is always encouraging me to share more of our "twists" on cooking here at The Educators' Spin On It as my kids and I are in the kitchen together baking a lot and we, as parents, need to make sure our kids are fed!
A Healthier Brownie Cookie Recipe to Make with Kids
Two of my favorite ways to make things a little more healthy are substituting whole wheat for some of the white all-purpose flour and adding in a vegetable. Since this week's Dixie Crystal Sugar challenge is to come up with a unique brownie dessert, I knew it was time to experiment with the good ol' chocolate brownie cookie…
Here it is, the wee bit healthier brownie cookie!
It isn't extremely sweet and the whole wheat flour will make it even denser (but you don't have to add it if you don't want too) As with everything – make and eat in moderation. Brownies are treats people! Not to be eaten for every meal. You can freeze some cookies for later!
So grab your supplies and your helpers (if you have any) and get baking!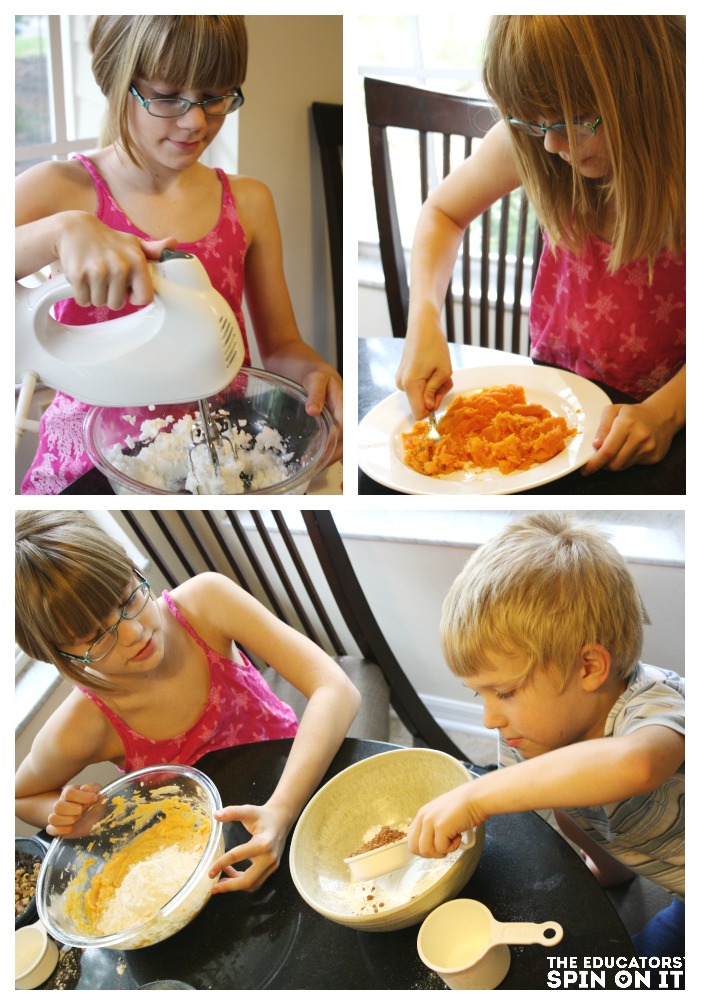 Wee Bit Healthier Brownie Cookies Recipe
Ingredients
2/3 cup vegetable shortening
1/2 cup packed light brown sugar
1/2 cup Dixie Crystals Sugar
1 large sweet potato cooked and mashed
2 eggs
1 tsp vanilla extract
1 TBSP milk
1 1/2 cups of all-purpose flour (We use 1 cup all-purpose flour and 1/2 cup whole wheat)
1/3 cup unsweetened cocoa powder
1/2 teaspoon sal
t1/2 teaspoon baking soda
1 cup semisweet mini chocolate chips
1 cup chopped walnuts
Directions
Preheat oven to 375 degrees F (190 degrees C).
Beat shortening and sugar with a mixer in a large bowl.
Add in eggs, vanilla extract, and water, and mashed sweet potato, mix until combined.
Add flour, cocoa powder, baking soda, and salt in a separate small bowl. Mix together.
Add flour mixture into cream mixture at low speed until just blended; fold in chocolate chips.
Drop spoonfuls of dough 2 inches apart onto ungreased baking sheets. Gently pat tops flat.
Bake in preheated oven until cookies are set, 9-11 minutes.
Cool 2 minutes on baking sheet; transfer cookies to wire racks to cool completely.
More Recipes for Cooking with Kids
Pumpkin Peanut Butter Brownies