Much of our family dinner conversations center around science. I believe that science education starts early and that we must provide opportunities for our children to experience and experiment from an early age.
For our kids, ages 1, 4, and 7, learning isn't a special activity, it is an everyday opportunity.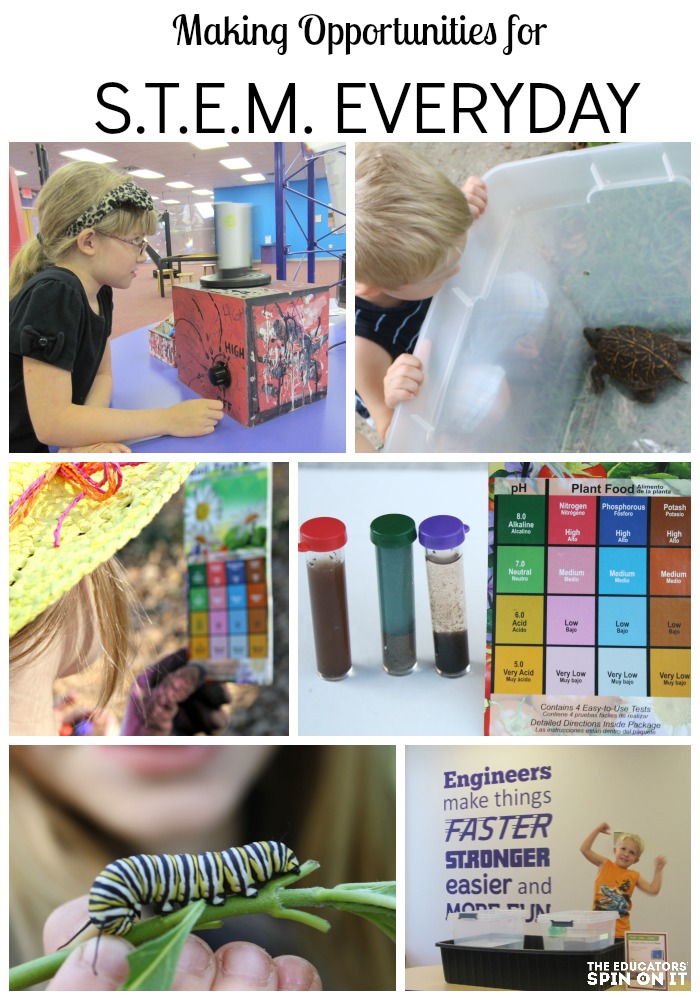 This week my daughter came home from school inspired. "I want to do something so important with my life that someone will write a biography about me." She announced. "I want to invent or discover something new, so I better start doing even more science stuff."
I love that she sees the opportunities available in the realm of science and just adore that she is empowered by it. I want to raise MIGHTY kids who are strong in all academic areas, especially S.T.E.M. science, technology, engineering, and mathematics.
So how does our household do to encourage and support our children's natural curiosities about the world?
Making Opportunities for Kids in STEM Every day
READ! We check out a variety of non-fiction text as well as experiment books and historical biographies as well. I try to read a little bit of harder text every day with the kids and now that my 7 year old is an advanced reader, she enjoys reading to her little brothers as well. This week, we read about Marie Curie and discussed the discovery of Radium, what the Nobel Prize is and how Chemistry and Physics are different areas of science.
Observe: We try to spend time observing the world around us. Most of this occurs on our outdoor adventures, gardening experiences, and local field trips. Sometimes, we use a journal to record these observations.
Experiment. We try to do a combination of short one-time experiments, such as testing the nutrient levels in our soil, and extended time experiments such as observing the differences in growth patterns of plants with different amounts of sunlight over a 2-month time period.
Participate in a Citizen Scientist Project: I think one of the BIGGEST reasons why our kids are so excited about science is our participation in citizen scientist projects. One that we are passionate about is Monarch Health.
Project Monarch Health
Our family used to raise caterpillars every year. We bought the larva from an online source, raised and released them. Then, one day, we realized how silly it was to do this when we had our own larva right outside. Monarchs eat milkweed and we had a lot of that too and so we raised our first 4 butterflies.
This is where the story turns sad. Some of the butterflies in that first batch seemed to get stuck on their way out of the chrysalis, never fully emerging. The others, dropped out, with deformed wings and bodies. Nothing prepared me for holding these deformed tiny treasures in my hands as they attempted to fly. Tears ran down our cheeks as we held these butterflies.
Why were they so sick? What did we do wrong?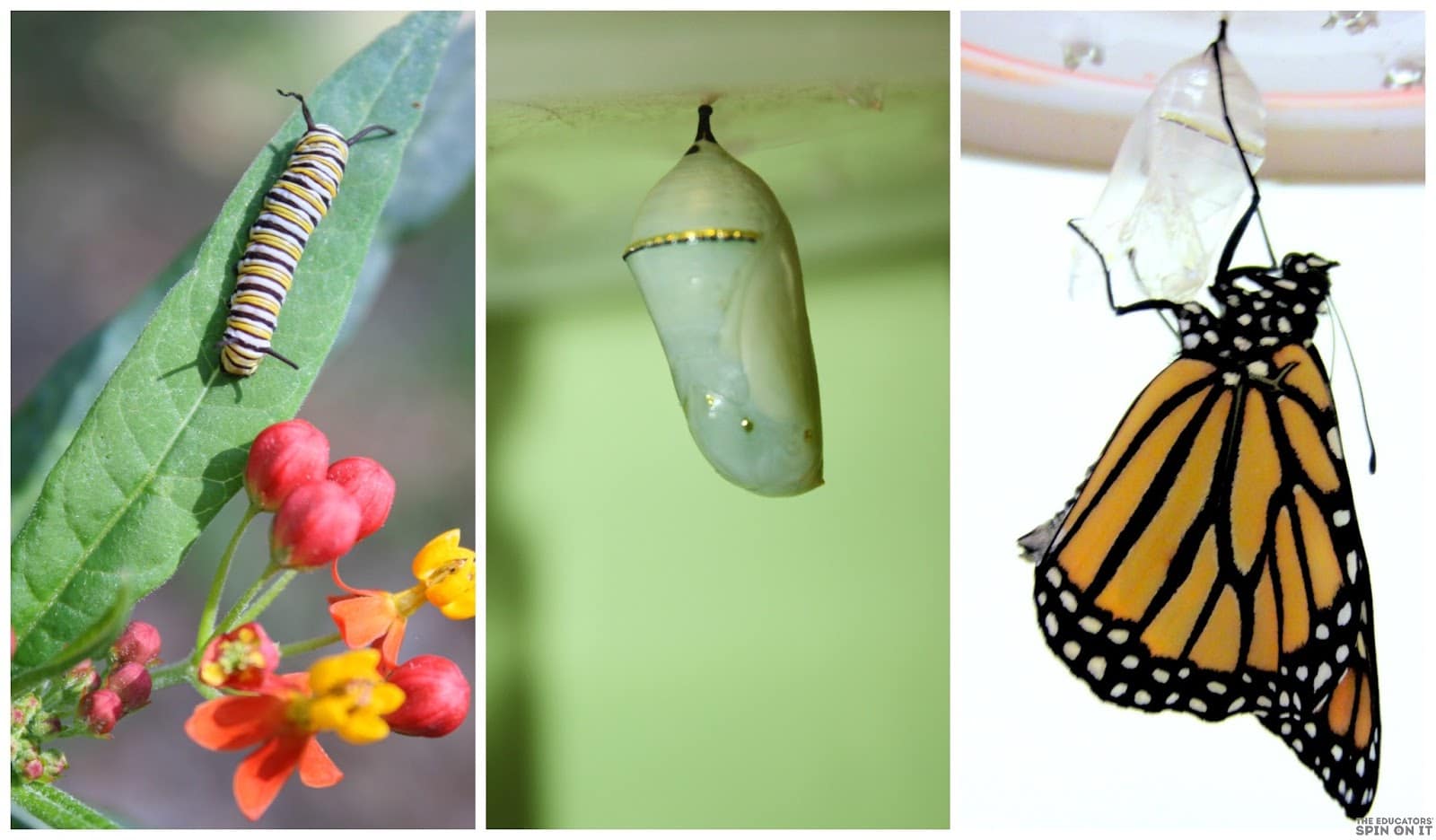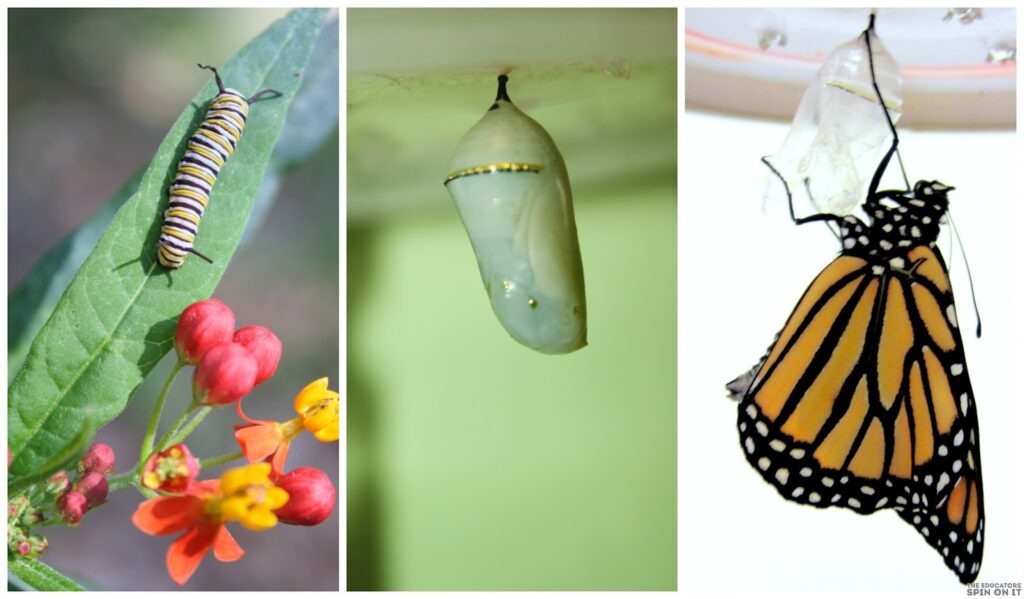 My daughter, then 5 and I checked books out of the library and read articles on the internet together and came to the conclusion that we didn't do anything wrong, our our Monarchs were infected with a parasite called Ophryocystis elektroscirrha (OE, for short). It is a parasite that affects all Monarchs in varying levels.
When we came across the group,Monarch Health,a group that studies the animal migrations influence infectious diseases and expands the knowledge of Monarchs, we knew it was a project we were meant to be part of.
For the last 2 years, we have collected, raised, sampled and recorded our data during the summer months. This phase takes several months and my children take over most of the experiment and data recording duties.
At the end of the season, we, along with hundreds of other citizen scientists, send in our data in to be collected. The team of scientists analyzes our data and provides us with site-specific feedback and collective data from the entire group of citizen scientists.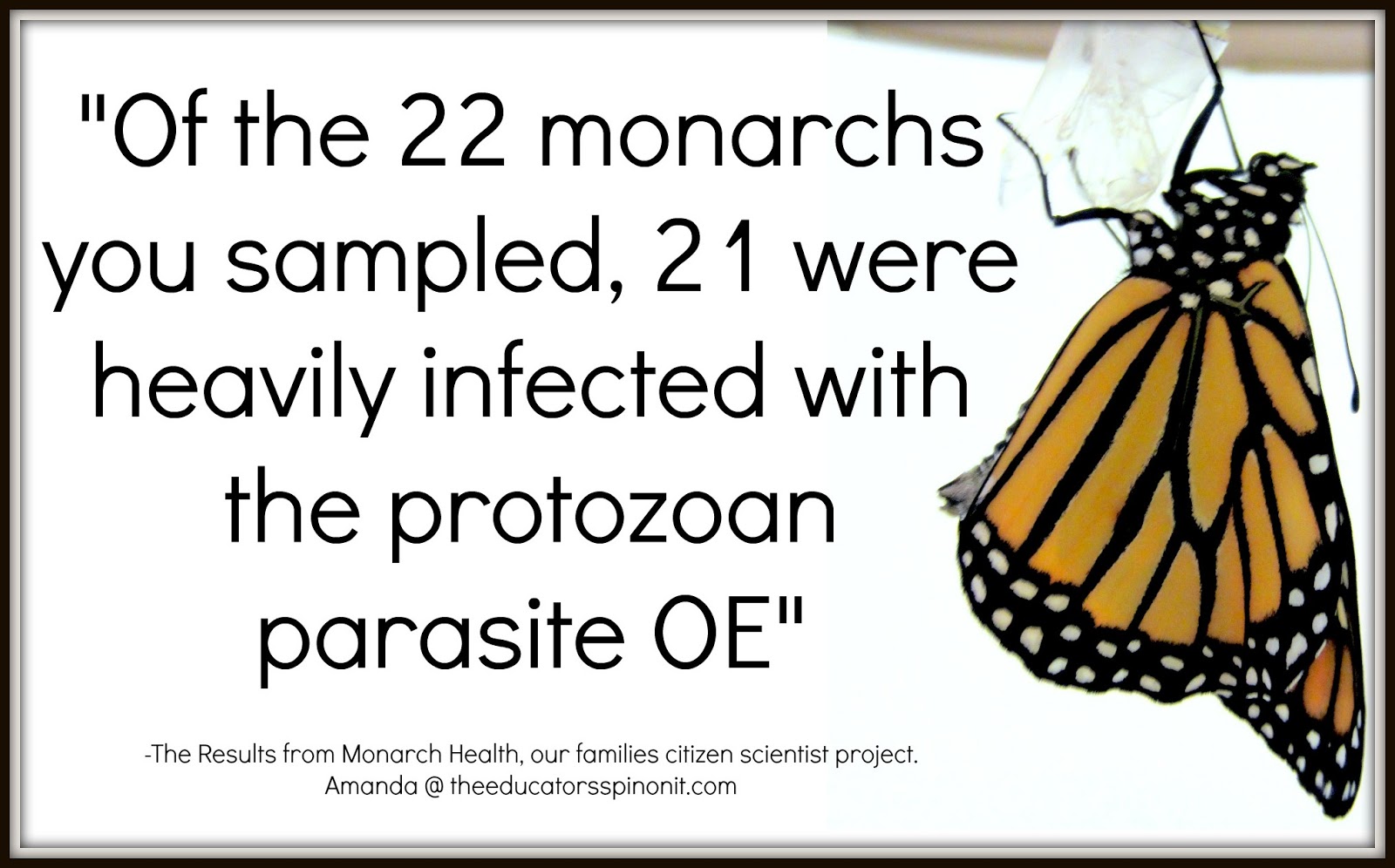 This participation in the citizen scientist project has made science REAL for my kids.
Their research has a purpose and they have formed their own hypotheses on the parasite. Not only that, but I'd like to think that they see things in a different way.
What we do as individuals can make a difference.
Small things in the world can have a big impact.
Science plays an important role in our world. And,
Kids can make a difference as scientists!
How do YOU encourage science in your household?
Let's keep providing our children opportunities to interact with S.T.E.M. topics
You may also enjoy these butterfly activities for kids.
Save