A fluttering butterfly can inspire an entire week of exploration at my house. Learn with Monarchs this week!
Here are a few monarch butterfly activities for your child…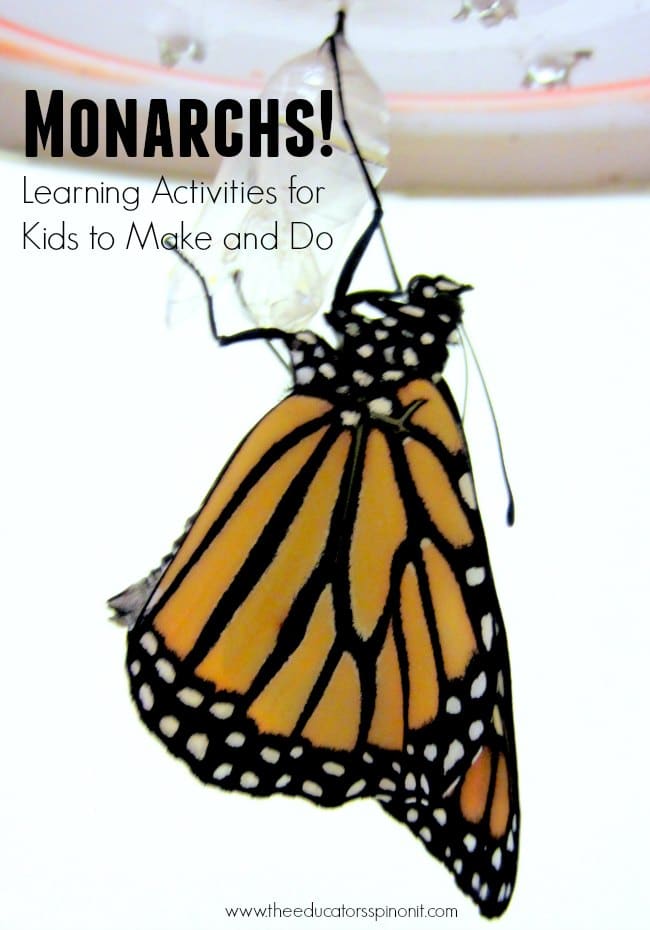 Monarch Butterfly Activities
Monarch Butterfly Activities for Kids
Known for its bright orange colors and its incredible annual migration, the migratory monarch butterfly is now classified as "Endangered" by the International Union for Conservation of Nature.
In the last 20 years the the monarch butterfly population has dropped by 90%, due to habitat loss from pesticides, modern farming practices, urban development, and other human activity. An estimated one million acres of habitat are lost each year.
But today, an army of citizen scientists, students, and gardeners is engaged in restoring this beloved pollinator's habitat – the wildflowers and milkweed and feeding corridors – so that one of nature's most beautiful creatures will still be there for generations to come.
It starts in our own backyards.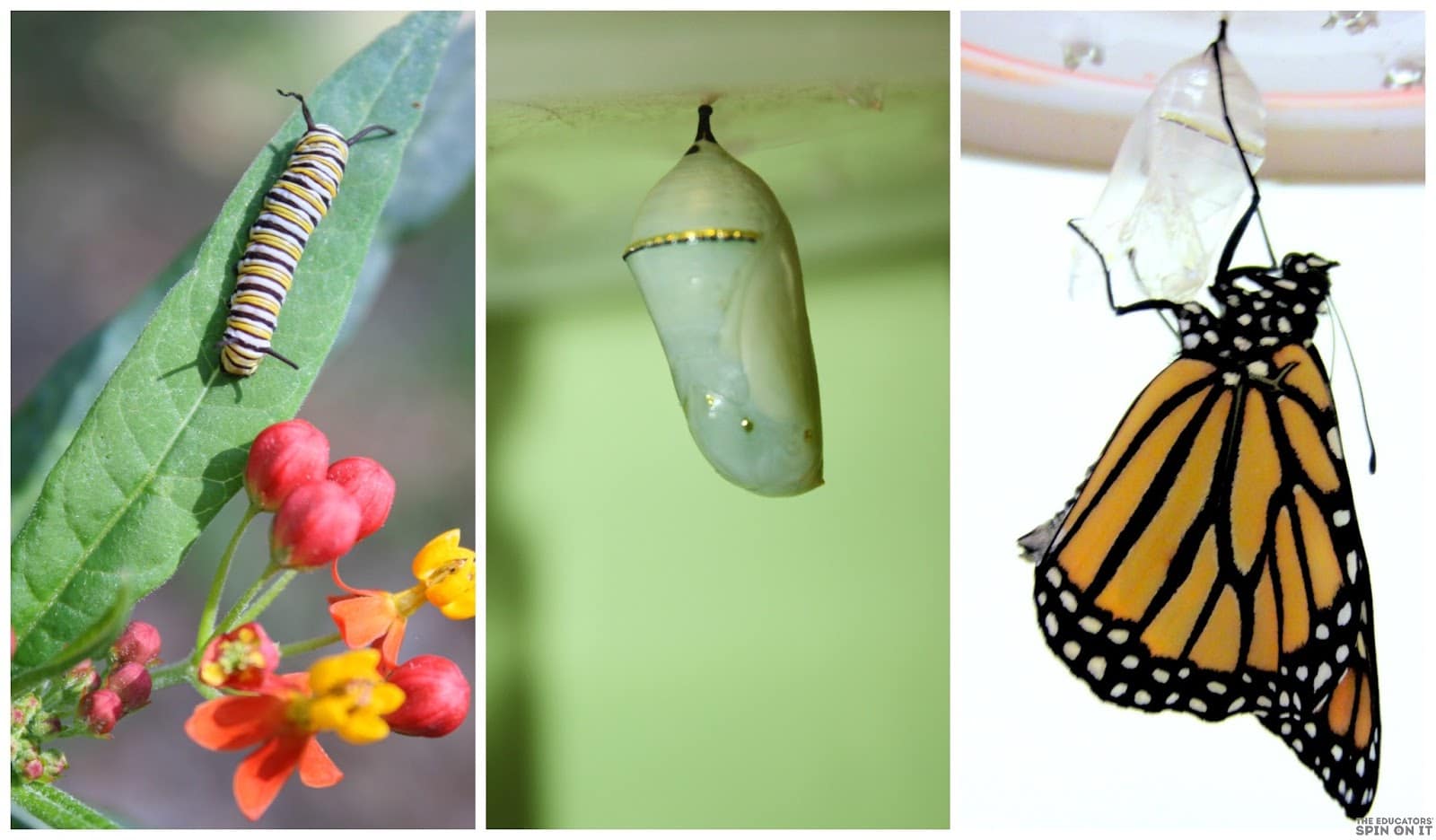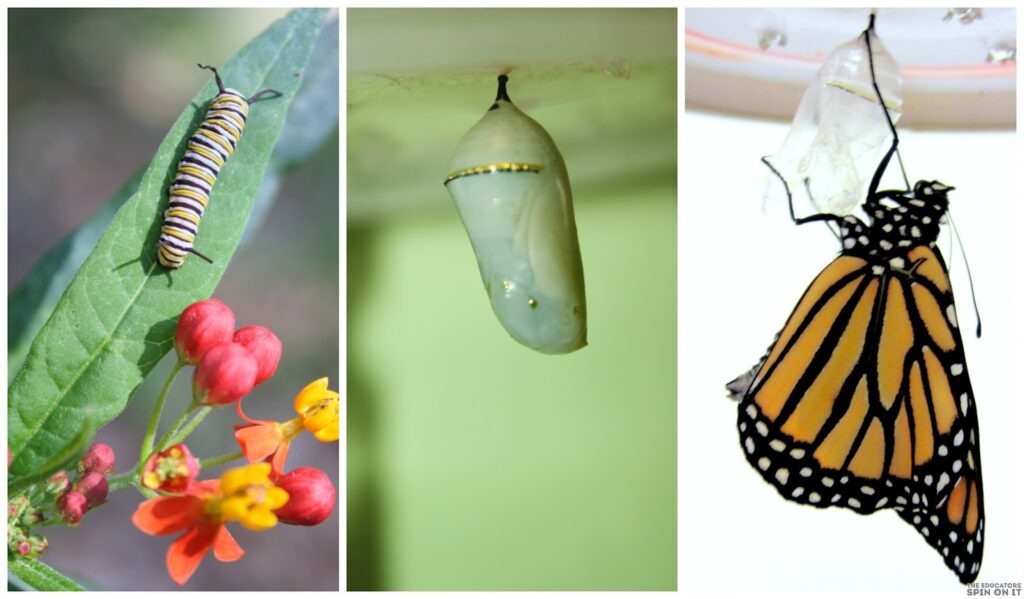 Learn with Monarchs: Read
It just so happened that we started #8 "Zippy's Tall Tale", a book in the Butterfly Meadow series by Olivia Moss this week. I am reading several chapters to my little one each night before bed. Although parts of it were a little above a kindergarten level (I adapt the text as I read) it wasn't bad for the most part. It doesn't have a villain, but rather a problem that Dazzle, the main butterfly must solve and is a highly predictable text.
I have my daughter summarize what has happened so far in the story before beginning to read each night and talk about what she thinks will happen next after we read.
Disclosure: Amazon Affiliate links are included in this post. As an Amazon Associate, I earn from qualifying purchases.
Here are a few more books about Monarchs to read…
Learn with Monarchs: OBSERVE
Luckily, it was one of those weeks where learning just fell into place. These little guys showed up on our milkweed plants on Wednesday.
More hatched on Friday and we have been observing them A LOT. I am not sure if my daughter or I could spend more time watching them eat. It is just fascinating!
You can watch them here – it is times like this when I wish I had a really nice video camera!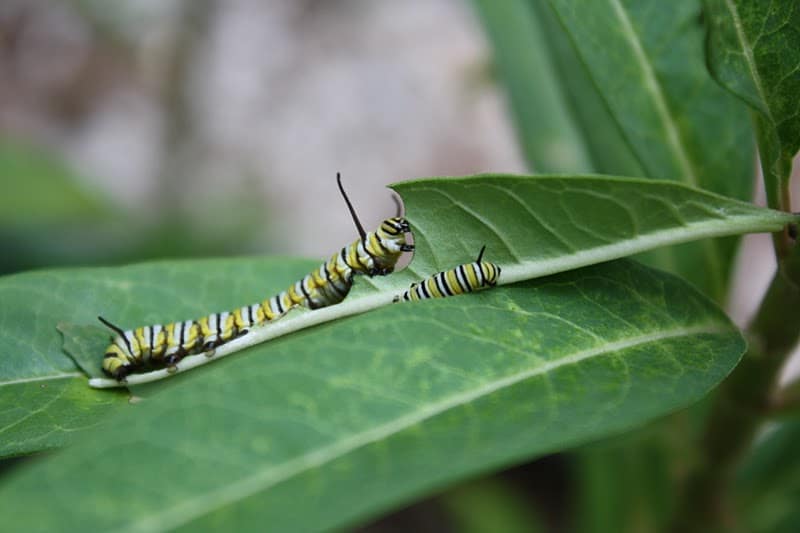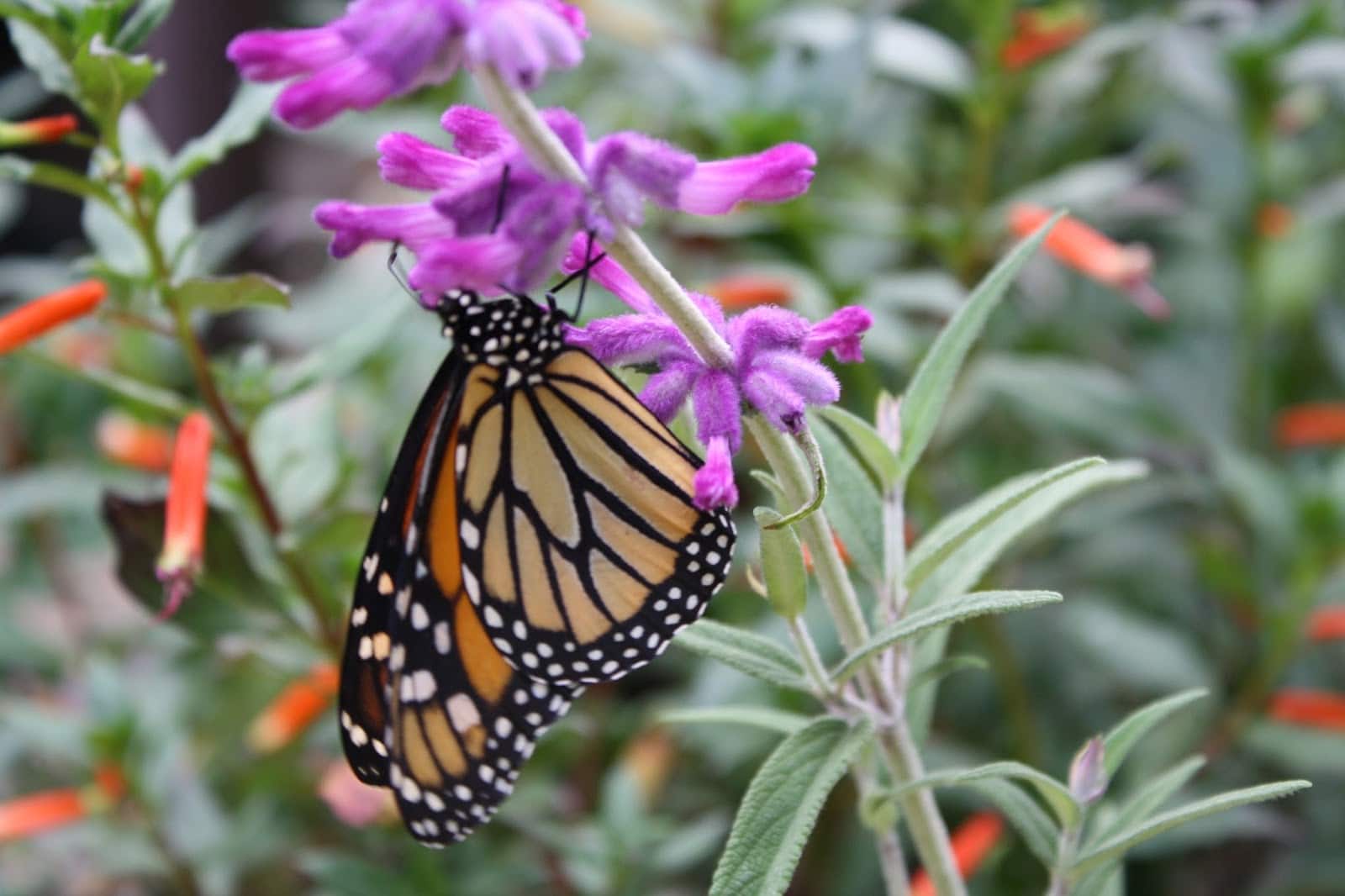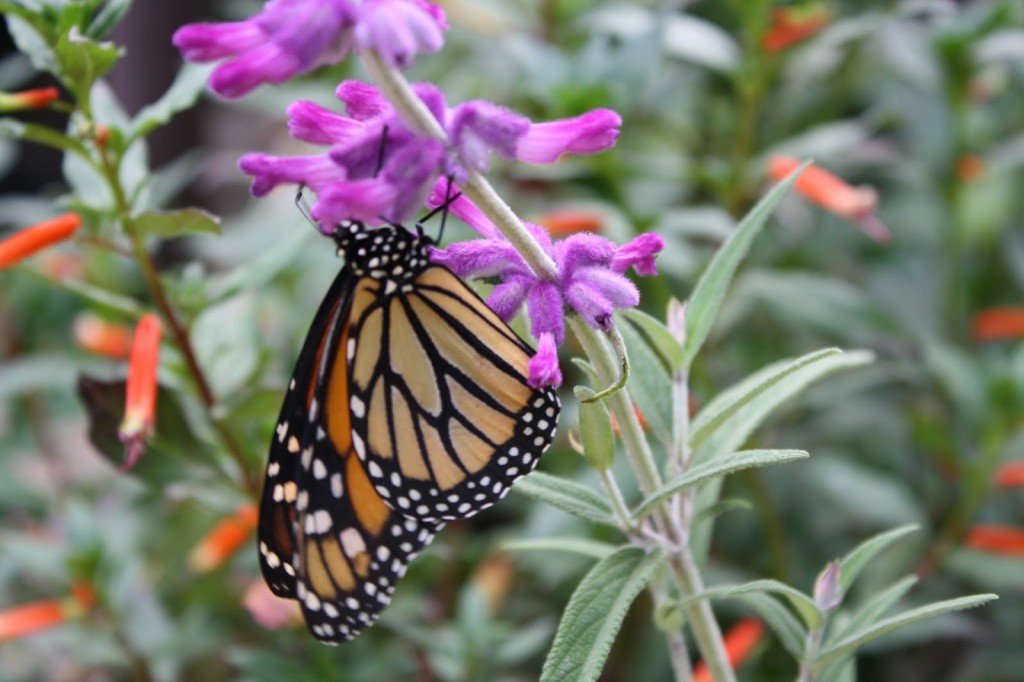 Learn with Monarchs: WRITE
We wrote some fiction and nonfiction journal pages about them. It is neat that she can verbally identify the differences in her writing.
Here are more examples of what Kindergarten writing looks like at this age.
Learn with Monarchs: Visit a Butterfly Museum
Then, our Saturday plan was to attend a local butterfly farm's first annual "Monarch Festival." (It is not every week things fall into place this nicely!) You could also visit a local butterfly museum or botanical garden and look for butterflies.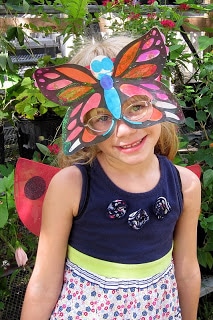 Learn with Monarchs: Make Masks
Making Butterfly Masks. What luck! I printed the butterfly masks and let the kids decorate them so they could wear them to the festival. And the masks were a hit! The kids got many compliments.
At the festival, we got to interact with butterflies, dance to live music, ride, ponies, and learn more about migration.
Learn with Monarch: Life Cycle
Expand your learning about monarchs by exploring the butterfly life cycle with toys. We loved the set that came with our butterfly enclosure. You can order it specifically for the monarch butterfly life cycle on Amazon.
We are looking into participating with some research projects connected to http://monarchwatch.com/. Overall, it was an amazing learning week!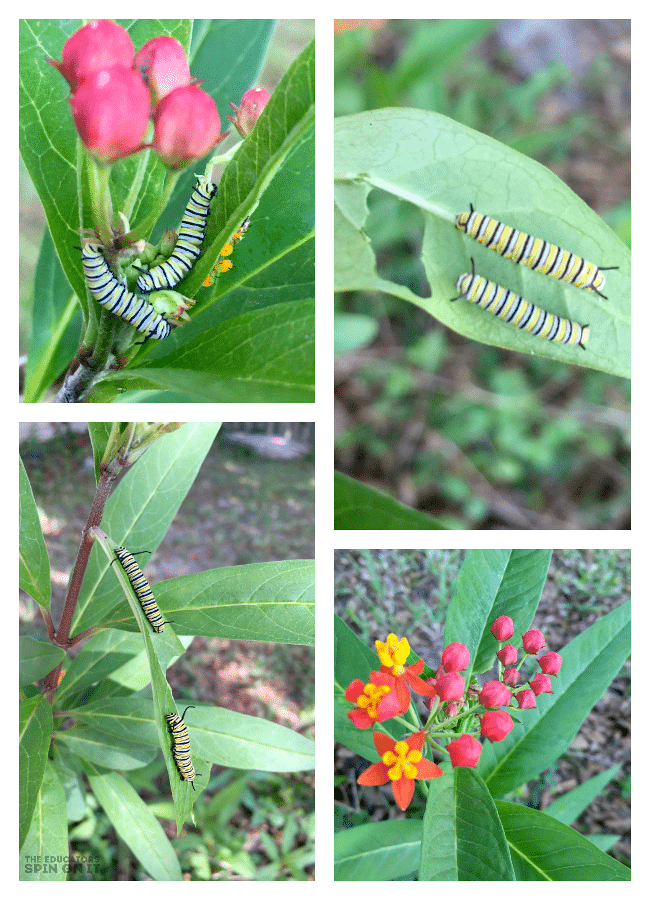 Click now below for more butterfly learning activities for kids