Are you considering raising chickens with kids around? Here's one family's experiences and some tips for how you can raise chickens too in your backyard.
This post contains Amazon affiliate links.
Our latest article on KIDS IN THE GARDEN: LEARNING AND GROWING is brought to you all the way from FRANCE!
La Famille Brown family is sharing with us more about raising chickens! Make sure your homeowner's association and city rules permit you to do so! We are in town and our city just passed an ordinance that homeowners can have up to 6 hens in backyards.
This is a wonderful chance for families who want the benefits that La Famille shares.
Raising Chickens
Many people have pets in the home but have you thought about keeping pets in the garden?!
Last year we moved to from London to a little French village and acquired a small garden away from our house. We are slowly turning it into a family-friendly space, where our two boys aged 4 and 2 years can play, learn and grow flowers, fruit and vegetables.
We have also decided to acquire our first family pets and keep chickens!
Involve Children in Designing and Building a Coop
Chickens are great pets for kids and can help them to learn in so many different ways. We decided to build our own chicken coop and our 4 year old got straight to work drawing and designing his own.
Both our boys have had fun with dad in the garden, clearing the space, chopping branches from low trees, and having a go with a hammer and nails.
Mid-construction their imagination came alive and the coop became a post office with the nesting boxes their space for keeping the letters!
Learning Responsibility and Where Food Comes From
We will be getting chickens not only as pets to look after but also for their eggs. There are a number of different breeds and some are better layers than others. We will be encouraging our boys to collect the eggs in the morning and learn different ways of cooking with them. (Though I'm sure many will end up in cakes!!)
Living in the countryside helps our children to grow up learning where their food comes from. The tractors are currently in the fields getting the ground ready for planting, just as we are sowing seeds ready to plant in our vegetable patch when the ground warms up.
We will also be encouraging our boys to look after the chickens and help feed them.
Chickens are apparently a fan of treats, some of which we will be able to make ourselves using seeds, berries or leftover food.
Chickens are also sociable animals and can get bored, so we'll be able to get creative and make them some 'toys' to play with. This could be anything from old CD's strung up on trees, mirrors so they can have fun with their reflection, or balls for them to roll around!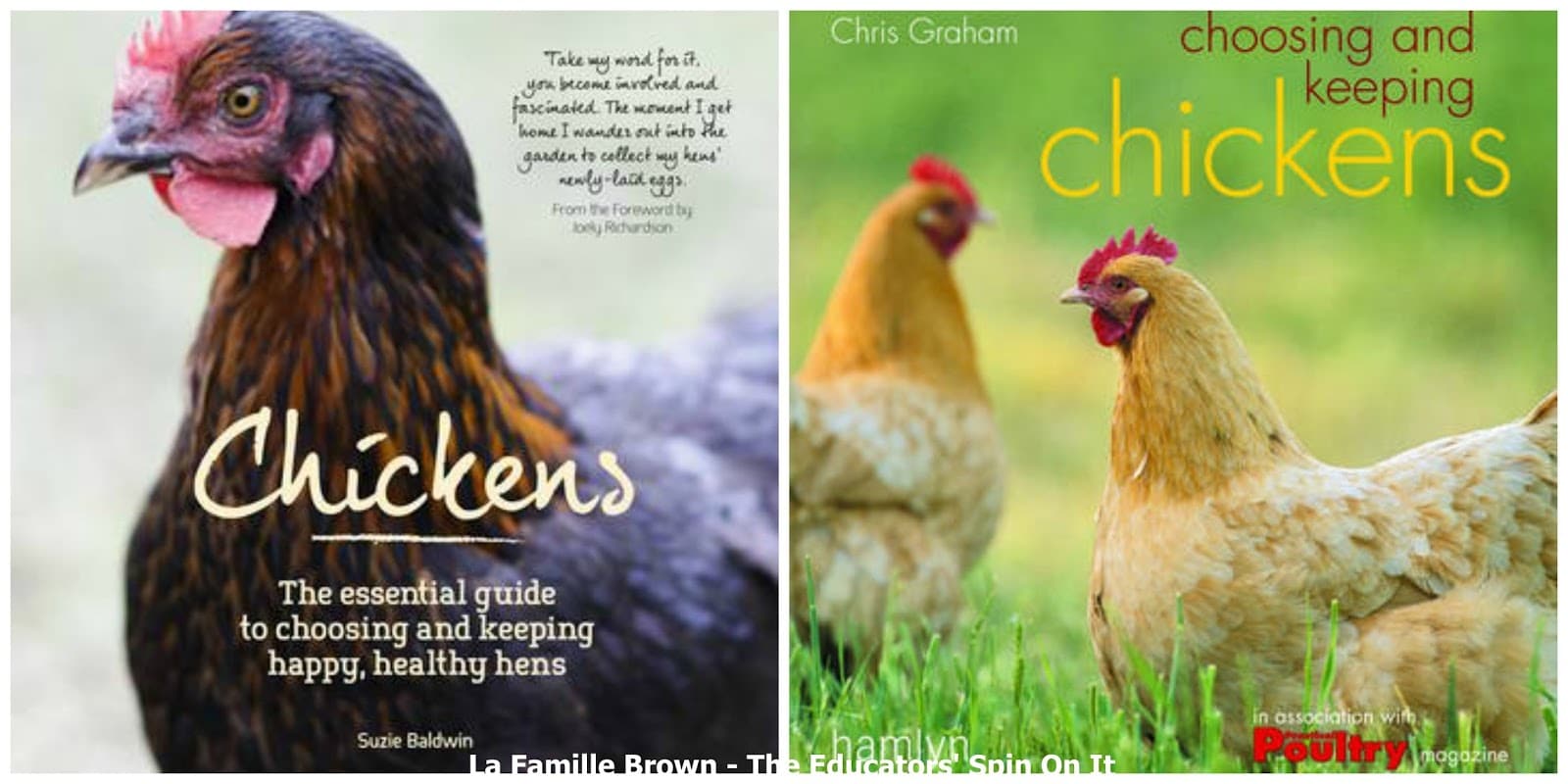 Consider Raising Chickens
Are you interested in keeping chickens?
Our advice would be to go for it! You don't need a huge amount of space and children will get so much out of it. There are lots of books to help you get started and you may be able to find a chicken keeping course in your area!
Looking for guidelines, helpful resources, and personal experiences to help you raise chickens with your kids for pets and egg production. Run Wild With My Child has some helpful tips for raising chickens.
Be sure to follow all of the CDC guidelines for raising chickens with kids.
We love spending time outside as a family, exploring the beautiful French countryside and learning about our surroundings.
You may also enjoy these gardening activities with kids…
For more gardening articles at The Educators' Spin On It, we recommend:
Join us for Kids in the Garden; Learning and Growing