Science Experiments for Christmas are great for in the classroom, science club, or to do with your kids after school. Use the positive energy of the season's festivities to get your young children excited about science.
Here are 7 easy to prepare and fun to do Christmas Science experiments for kids.
Affiliate Links to Products
Science Experiments for Christmas
We put together for your one full week of fun and easy science experiments for Christmas! Many of the items you'll need are found easily in your house too.
Let's get ready for from Christmas Science!
1. Christmas Sensory Tub
Build a Christmas Sensory Tub like the one from Imagination Tree. Find ways to engage all 5 senses with the inclusion on bells, cinnamon sticks, and real candy canes to taste! Have an older child too? Write vocabulary words on card stock rectangles and add them to the sensory bin too.
Materials Needed:
Rice
Red and Green Pom Poms
Pretend Candy Canes
Foam Stars
any other kid-safe items you have on hand.
To put an "educational" spin on it. Add some festive science vocabulary on foam rectangles or note cards.
2. Ice Ornaments
Explore the phases of water and make ice ornaments.
Materials needed:
natural items such as cranberries or seeds.
containers to freeze items in.
3. Christmas Tree Chromatography
Make a Christmas Tree Chromatography science experiment using
Materials Needed:
Picture shared with permission from the book STEAM: STEM Activities for Christmas.
4. Sleigh Races
Race and compare with this ramp exploration experiment from Science Sparks. Any LEGO car base will work for this activity. We used ours from this LEGO Junior Race Car Rally Set
Materials Needed:
Lego Car Base
Tape
Card stock
Markers
Jingle bells (optional)
5. Shadow Puppet Stories
Connect literacy and science with this shadow puppet story retelling activity. Download your free templates from Adventure in a Box.
Materials Needed:
Black paper
Scissors
Stick
Flashlight or other light source.
6. Candy Cane Science Experiments
Don't just eat them, use them for your science experiments too! We've heard of melting them in your oven, but do you think they dissolve at different rates if you change the water temperature? Click here for experiment directions from Mom with a Lesson Plan.
Materials Needed:
7. Christmas Baubles
Try this simple, but oh so fun experiment with your children using festive colors. A seasonal twist on a popular kitchen counter science experiment (meaning everything you use should be in your kitchen).
Materials Needed
Oil
Glass Jar
Food Coloring
Easy to follow directions, teacher notes, and activity extensions included in the book STEAM: STEM Activities for Christmas
Pin and DO These Science Experiments!
Don't just pin these science experiments to your Christmas or Winter Science Pinterest Board – do them. In fact, bring out the supplies for each right now. Set the materials in a box or bag.
Having the materials out and ready will make you more likely to do them with your kids! (I know this from experience!!!!)
For MORE science, technology, engineering, art, and mathematics activities, check out
STEAM: STEM Activities for Christmas, a resource of 20+ hands-on activities that are easy to prepare and fun for your children to do.
Looking for more holiday ideas? Try these 50+ Christmas Ideas for Kids!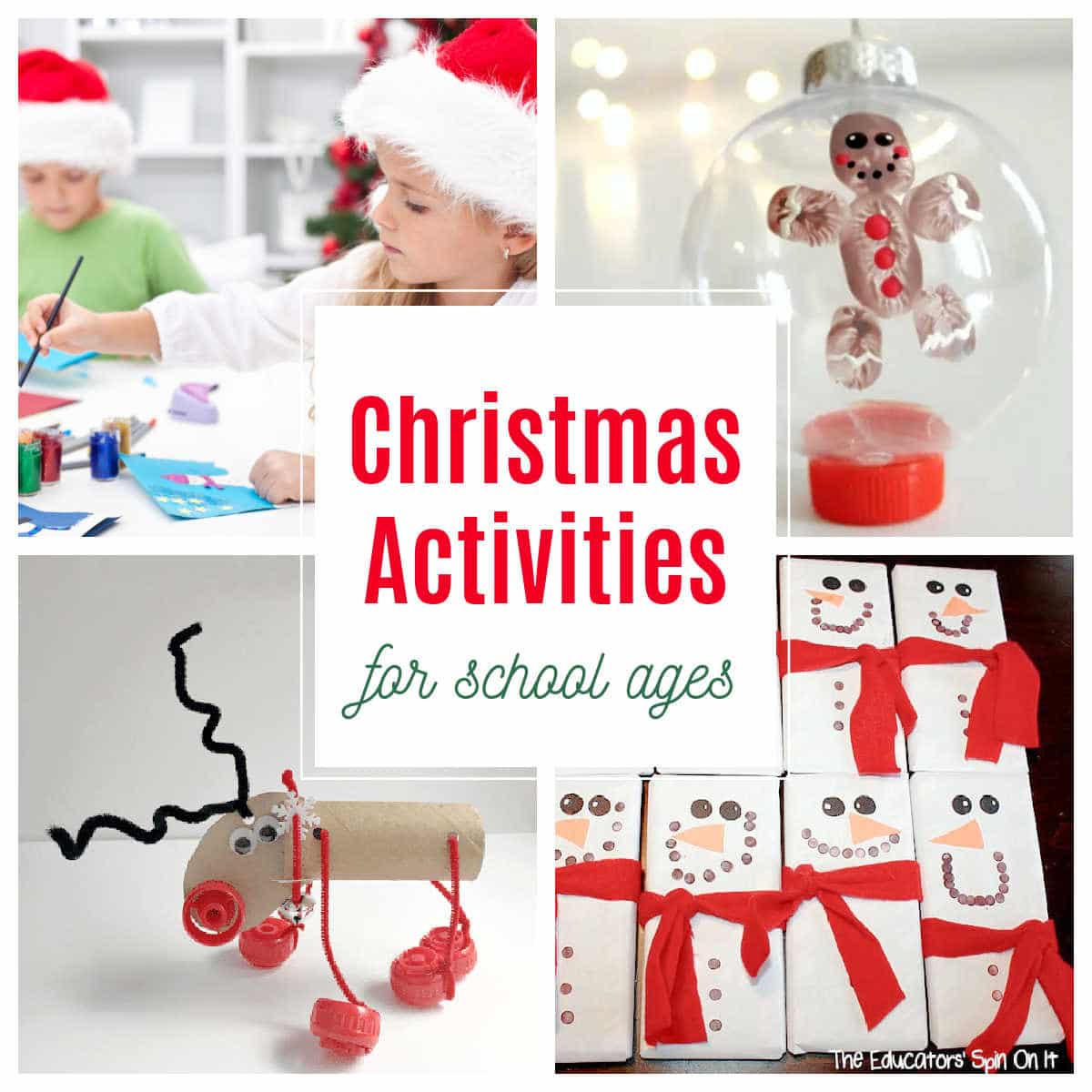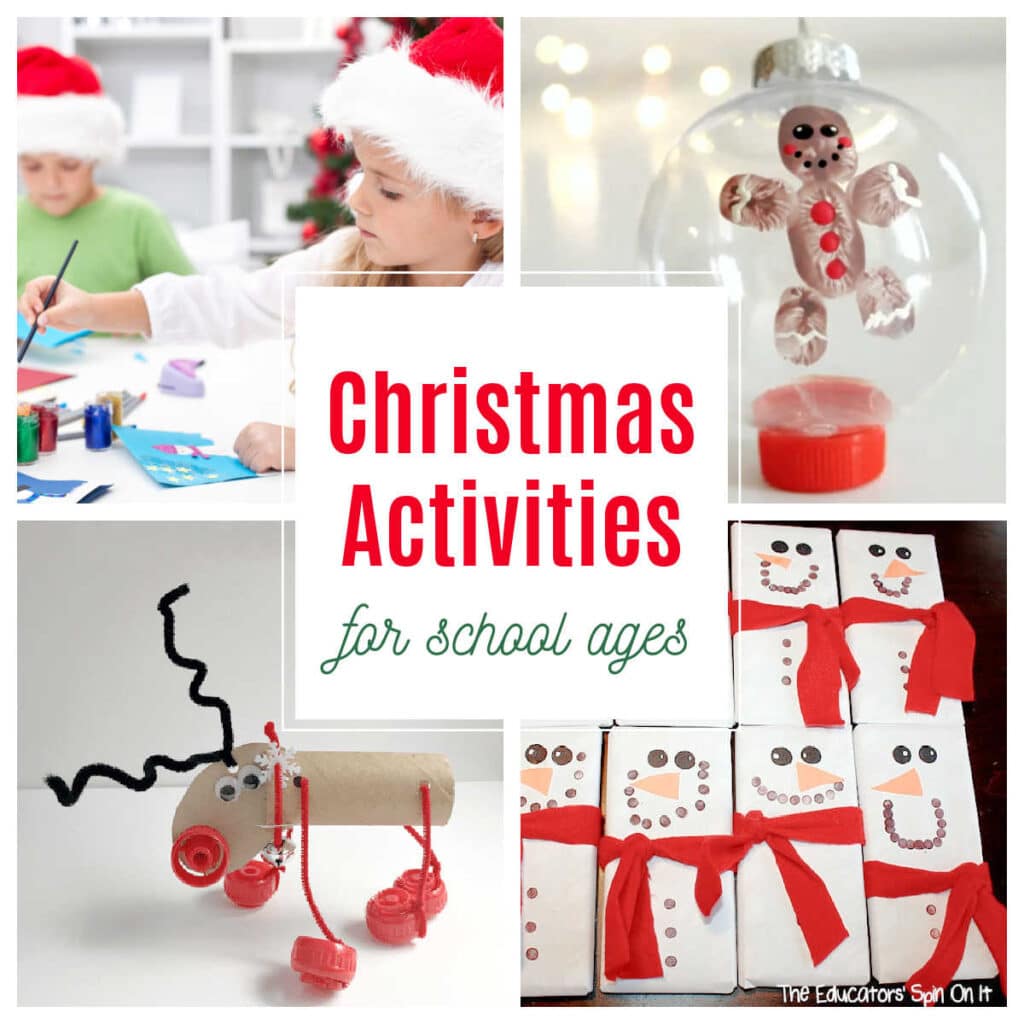 Save