Looking for a quick and easy math idea? Try this simple sticker math activity with your preschooler!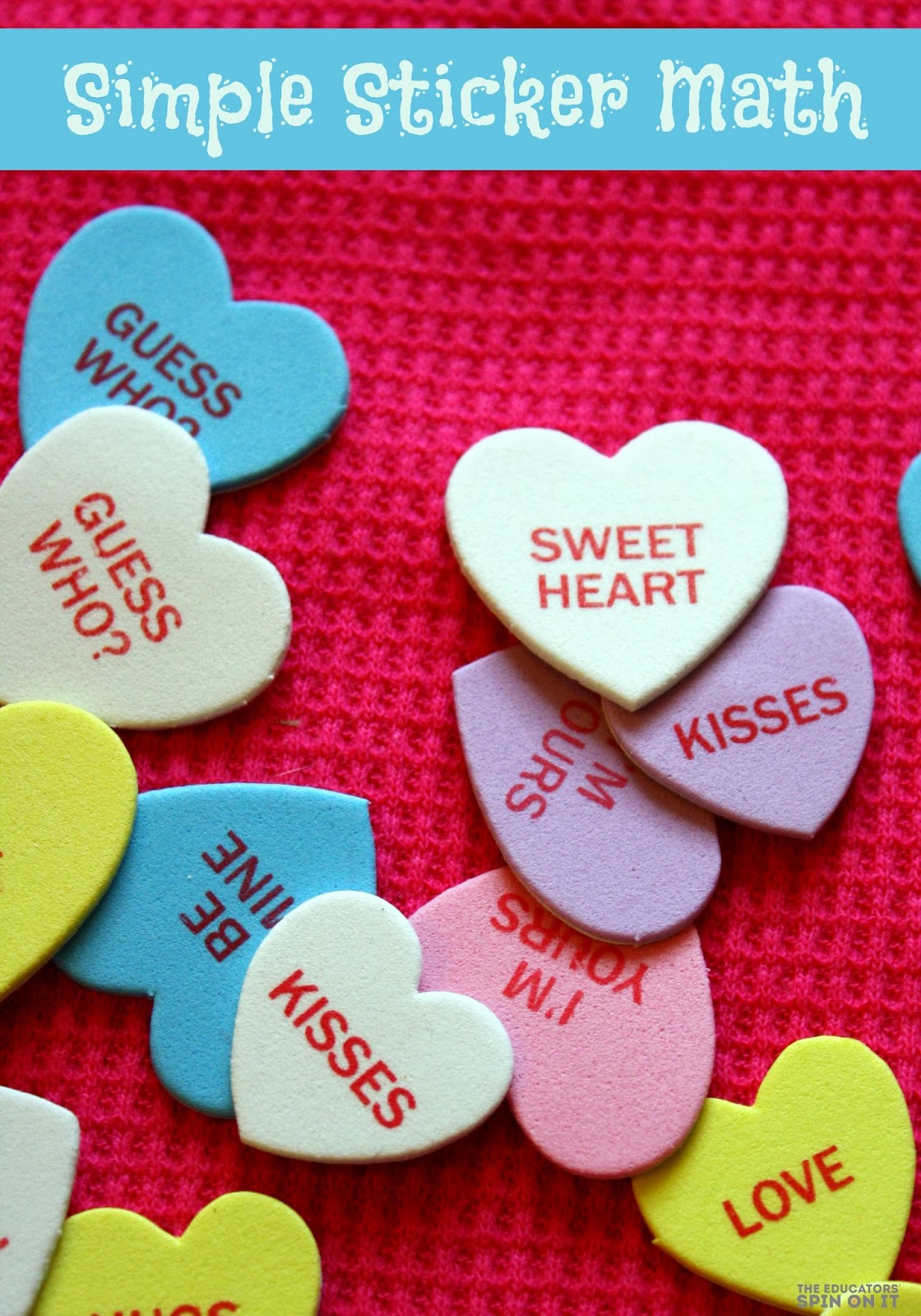 I just couldn't help it.  I'm usually the parent who has a list and sticks to it, especially at big stores like Target or Michaels. It would be too tempting to go in without one (a list that is).  These stickers however called my name.  
I knew exactly what we would use them for; sticker math, letter and word recognition, a sticker hunt, and homemade cards to grandparents.
Sticker Math for Preschoolers?
Why yes, I did say sticker math.
You don't need ANY fancy printables or extra materials, just a pack of stickers.  I like the foam ones because they are easier for my preschooler to grab.  Here is what we did.
Sort by color. (This is a kindergarten standard for most schools)
Count them.  Do you have more than or less than 20 stickers?
Sort by word.  Whoops, I know I said math, but some reading snuck in too.
Sort by size.  Don't forget to use a variety of words to describe sizes.  This will help your child build vocabulary; tiny, small, little, giant, large, big.
And graph them.  Did the manufacturer put an even number of each color into your bag?  How do you suppose they decided what stickers to put in the bag?  Oh, and how did these stickers get into the bag…
But then we are delving into some science and engineering concepts, spinning off the math topic and YES, this is what you want to do with your child.
Simple educational activities that you do with objects around your house will enrich their educational experience.
Have a pack of stickers?
Give it a try today!
Looking for more ideas for your child…try these 101+ Valentine's Day Activities for Kids