Making a decision on which holiday book to add to your collection can truthfully be an overwhelming task. If you glance online and on store shelves you can find literally thousands of Christmas selections to choose from. I was so thrilled to see experts in children's literature join together to share their favorites from this year in a KidLit TV Holiday Special video!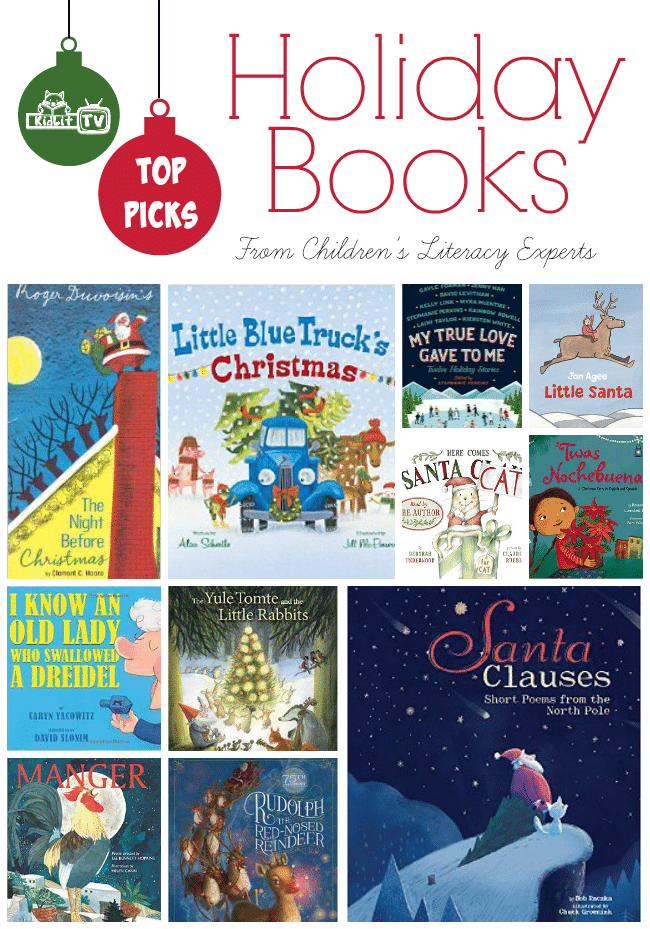 Kid Lit TV Holiday Special
KidLit TV is a "go-to" source for Children's Literature. They've created a feature called Storymakers which features exclusive interviews hosted by Rocco Staino each week. If you're a children's book lover you need to be following KidLit.TV. Click here for a peek at their launch event from one of our dear friends Kathleen DeCosmo!
So excited to feature what they are sharing this week just in time for the holidays … KidLit TV Holiday Special!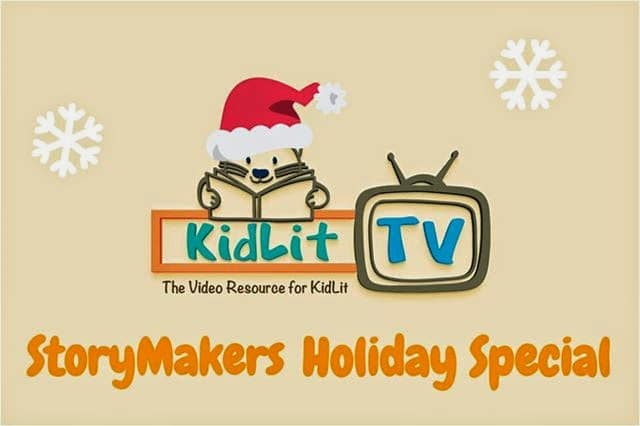 In this Holiday Special Episode of KidLit TV featured guests:

Now Go Watch the video! So many great recommendations for Holiday Books!
This post contains affiliate links
Top Holiday Books for 2014
Traditions are such a huge part of the holidays. Each of the featured guests share their holiday traditions through their favorite books. After listening I had to check out each book they recommended and I figured you would want to too. So I've added below the books linked to Amazon for easy access to your bookshelves (wink, wink) and to add under your tree this holiday season.
The Yule Tomte and the Little Rabbits: A Christmas Story for Advent by Ulf Stark
I Know an Old Lady Who Swallowed a Dreidel by Caryn Yacowitz
'Twas Nochebuena by Roseanne Greenfield Thong


Here Comes Santa Cat by Deborah Underwood
Santa Clauses: Short Poems from the North Pole by Robert Raczka
Uncles and Antlers by Lisa Wheeler
Little Blue Truck's Christmas by Alice Schertle
The Night Before Christmas by Roger Duvosisin
Rudolph the Red-Nosed Reindeer by Robert L. May
Hershel and the Hanukkah Goblins by Eric A. Kimmel
Seven Candles for Kwanzaa by Andrea Davis Pinkney
My True Love Gave To Me: Twelve Holiday Stories by Stephanie Perkins



So many of books to choose from for a special gift this holiday season or to check out from your local library. There is something for everyone! Be sure to watch the video to listen to the expert's intros to each of these books and why they need to be on your holiday bookshelf!

Love this quote from the end of the show from each KidLit TV Holiday Special guest….
>"Cheers to … Peace, Love, and Lots of GOOD BOOKS!"


Thanks Kid Lit TV for sharing your TOP PICKS for Holiday Books! I can't wait to see what you share with the Kid Lit community in 2015!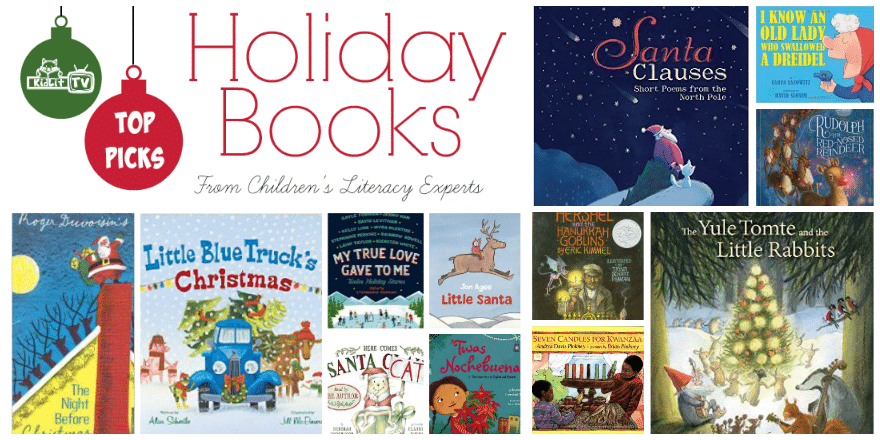 KidLit TV Newsletter for the latest in Children's Literature. Plus follow them on Facebook, Twitter and Pinterest!